Course general information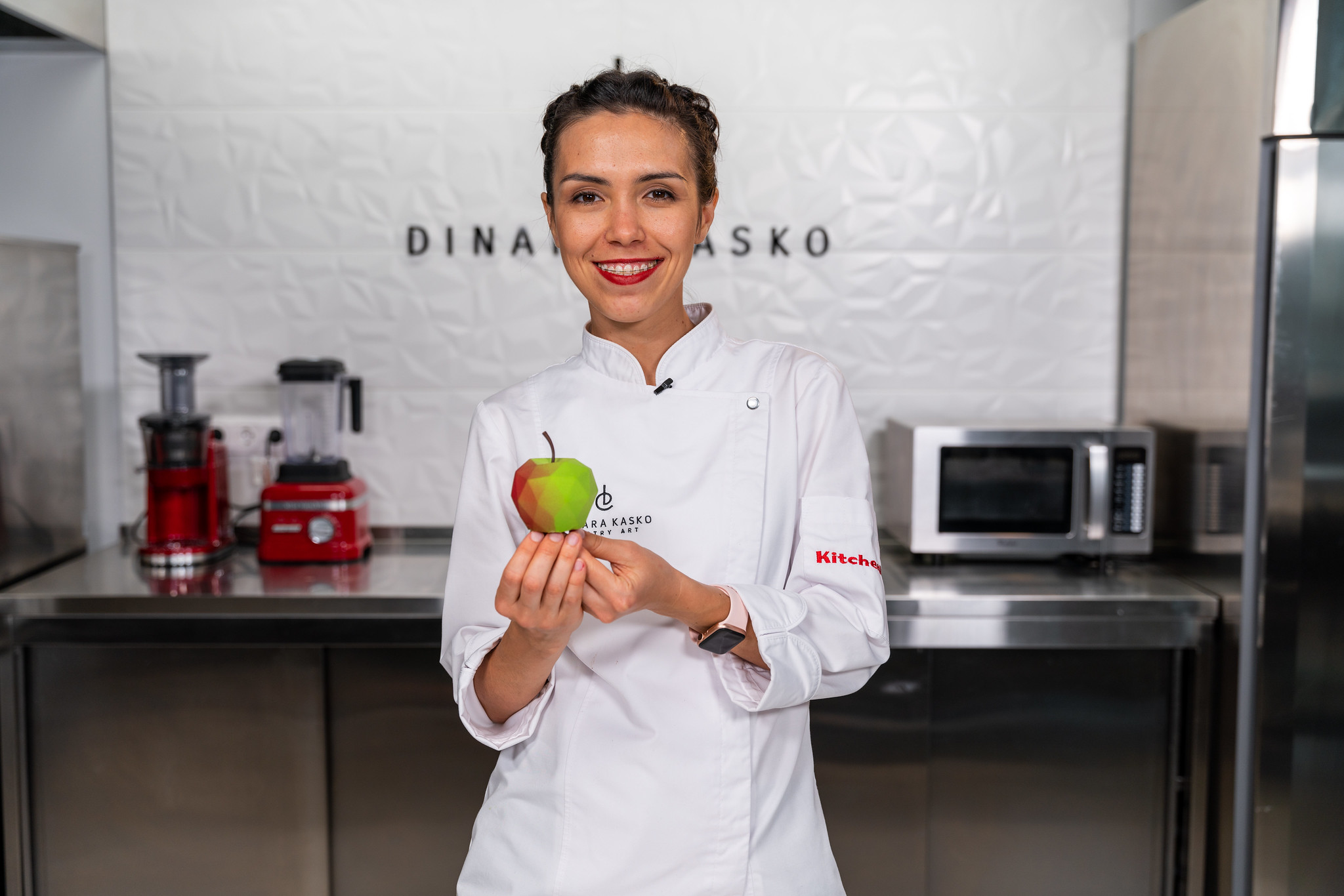 Dear listeners!
I am happy to welcome you to the course "Architectural mousse cakes"!
I want to explain how format of the course works to you:
Every Monday during 7 weeks you will get access to a new lesson.
Every lesson contains a video-tutorial and a PDF-format recipe.
Questions to the tutor:
KICA tutors here with you to answer the questions within 1-2 working days. Please write your questions in the Google classroom in each lesson.
Work submissions:
In order to keep up with the rhythm of the course, I recommend you to submit the works every week. However, you can submit all the works before the end of the course - December 3 as well. After the submission, your work will be checked within 3-4 working days or earlier.
You will find the guide on how to submit the homework by using the Google classroom in the introduction lesson "How to submit the homework".
Certificate:
You will be able to get your KICA academy certificate of successful completion of the course via email on December 10.
By your request, you can extend the due date for submission of the homework for 2 weeks for an additional payment of 50 USD.
The request can be done not later than 6 months after the course is finished.
I hope that in addition to obtaining the knowledge and mastering new techniques, you will also have fun during the learning process and enjoy the final outcome.
See you at your first lesson!
Pastry chef and mold designer,
Dinara Kasko.
I am very glad to welcome you to my first pastry courseonline! Many of you have been waiting to grasp onto the opportunity to learn more about my art, discover all my secrets and understand exactly how I make my cakes and pastries. We put all the effort we could, in order for our course to be maximally interesting, high-quality, useful and diverse. I am sure that each of you will find the best combination for yourself and your favorite mold. And even though in reality I am far away from you, but I am together with you right now. We are going to learn to bake together through our joint efforts and I hope everyone will enjoy the result.
Useful information:
About the ingredients:
Pectin NH
Practically in all the recipes I am using pectin NH. It cannot be substituted with other types of pectin even in the same quantities, since they have different properties and strengths. 
I advise you to purchase specifically pectin NH, since it is used practically in every mousse recipe. You can choose any brands you'd like. It could be Sosa, Louis Francois, Texturas etc. 
Types of sugar:
Try to find all the types of sugar mentioned in my recipes. Sometimes, for instance, we can substitute glucose syrup with inverted sugar or with ordinary sugar in some cases it will not affect the results too much. But in some recipes it is of critical importance to use specific ingredients, such as neutral glaze, for example. 
Chocolate: 
Of course, I would not advise you to use exactly the type of chocolate mentioned in your recipe, but you can always substitute it with something. Thereby you will probably change the taste and texture by a bit, but it will not change your pastry too much. 
Cream:
I use different kinds of cream. For mousses - 30-33%, while for whipped ganaches - 33-35%. Choose the brands you trust. 
Inulin for cold:
It cannot be substituted with anything. I use it to add volume to the mousse without adding creamy flavor or sweetness. If you do not have inulin, use more whipped cream. Pay attention to the fact that this type of inulin has to work in the cold environment. If you use inulin for hot, it will not fully dissolve and you will have lumps.   
Egg whites:
If you do not have pasteurised egg whites, use the whites of a raw egg. And if you do have pasteurised egg whites, check if you can whisk it beforehand, since not all of them are able to be whisked. They can also lose their shape too quickly while being whisked. In that case the volume of your mousse will decrease and it might not be enough for the cake assembly. 
 Puree and fruits:
I use fresh berries and fruits including the frozen ones, but it all depends on what season it is. Puree can be out of the box and made of fresh/frozen fruits. Lime or lemon juice, orange juice etc. - only out of fresh fruits or special ones out of the box. Do not use the ordinary packaged pasteurised juices from the supermarket. 
Nuts:
You can also substitute the nuts and use the ones that can be bought in your region. But taste and texture will differ. 
Colorants:
I use very different brands and types of colorants: Chef Rubber, IBC Power Flowers, DecoRelief, Sosa, KondiPro etc. It all depends on what specific colour I need and what brand I have in stock right now. The only key moment is that for chocolate and cocoa butter the fat-soluble colorant is needed, while for glazes the water-soluble one is most suited. 
About the processes:
Sponge cakes:
During the baking process always consider your baking oven and its power. You can regulate temperature and time or simply bring it to readiness. 
About whisking:
If you have only one mixer and in order to cook the sponge cake, you need to whisk egg white and yolk masses separately, always whisk yolks first, and then go onto the egg whites. We always whisk at medium speed or above medium. I rarely whisk something at maximum speed. But it also depends on the type of your mixer. Sometimes we obtain more whipped mass than needed in the recipes, then we weigh it and use only a part of the whipped mass. This is due to the fact that often it is impossible to whip a very small amount of ingredients.
About the freezing process:
In order for the cake to come out of the mold perfectly, you will need a freezer, temperature in which is -25°C / -13°F and lower. Keep your cake in the mold inside the freezer for a minimum of 8 hours. If your freezer cannot reach such a temperature, feel free to use dry ice. Put it into the freezer right next to your pastry. Be careful, dry ice is a gas dangerous if being inhaled in large quantities. 0.5-1 kg will be enough for one cake. 
About the colouring process:
In order for the coating (glaze/velour) to be perfect, coat the pastry immediately after unmolding. You can keep the extra velour and glaze, and then heat them to be able to use again. 
About the storage process:
A cake inside the mold can be stored for up to one month. You have to wrap it well with a cling film beforehand. An unmolded cake can also be stored inside the freezer for one month. It is necessary to wrap it very well with a cling film too. In addition, you are able to store the pastries covered with neutral glaze inside the freezer. Perhaps the quality will deteriorate a little, but not critical, although this is very individual. Velour-covered pastries cannot be stored inside the freezer. Overall, I recommend putting all cakes in the fridge immediately after coating. The wonderful world of working with mousse cakes is exactly in the fact that you can make many frozen preparatory pastries and coat them only the day you are going to eat them or the day before. In the fridge the cakes and pastries can be stored for 3 days. They should be eaten cold, at the internal temperature of +4°C / +39°F, just like in the fridge. 
Complete and Continue