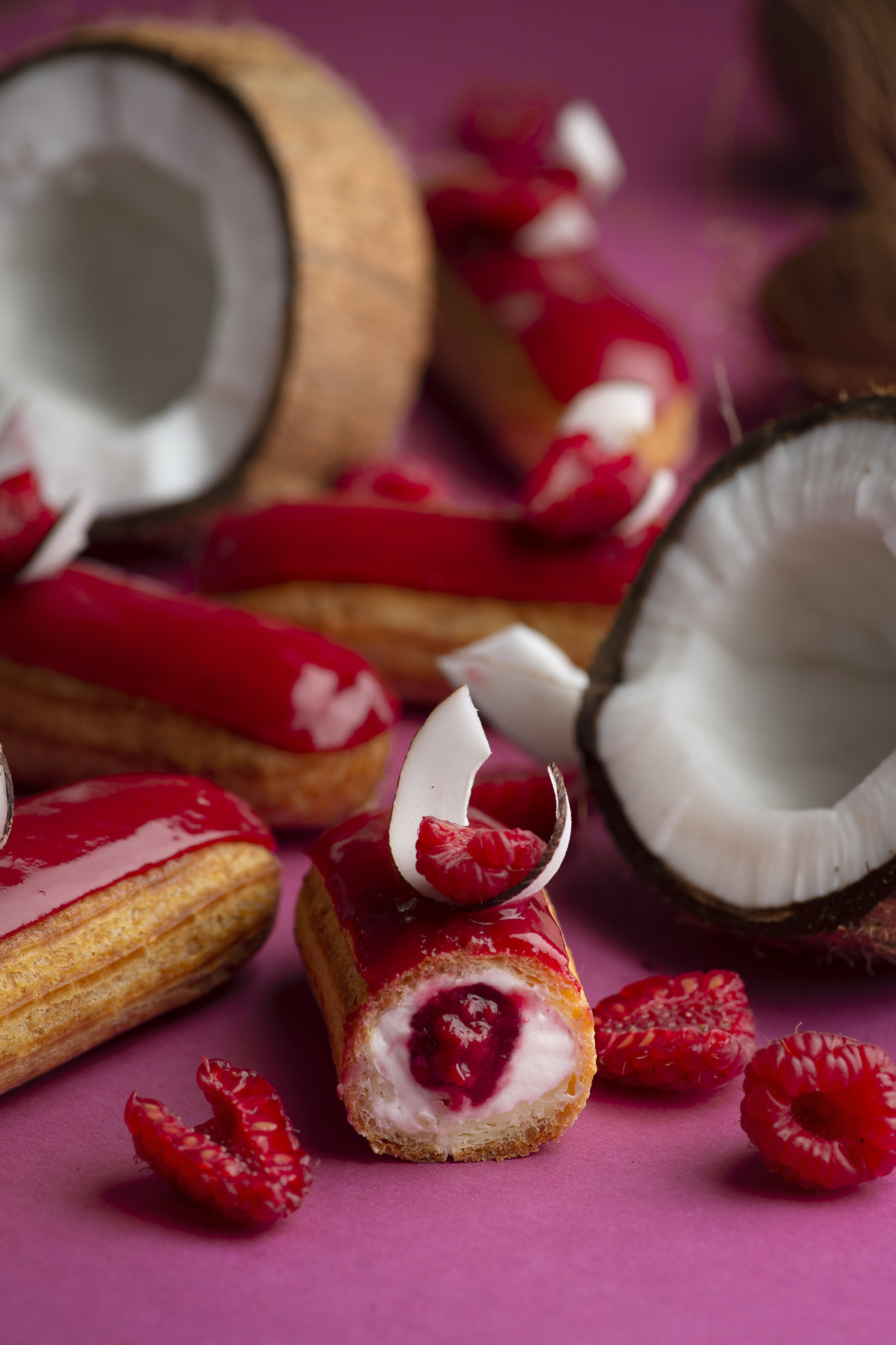 AFTER THIS COURSE YOU WILL BE ABLE TO:

make 2 types of choux dough and bake even and neat eclairs without cracks
make modern eclairs based on classic recipes and techniques of French Pâtisseries

launch a ready-made collection of eclairs in your business, learn how to store eclairs if you plan to produce large batches of eclairs
WHO IS THIS COURSE FOR

You want to make modern eclairs professionally 
You are a confident home baker and want to start selling your pastries
You already sell eclairs and want to expand your range with modern pastries 
You are a confident pastry business owner and want to make more profit
You want to take your pastry mastery to a new level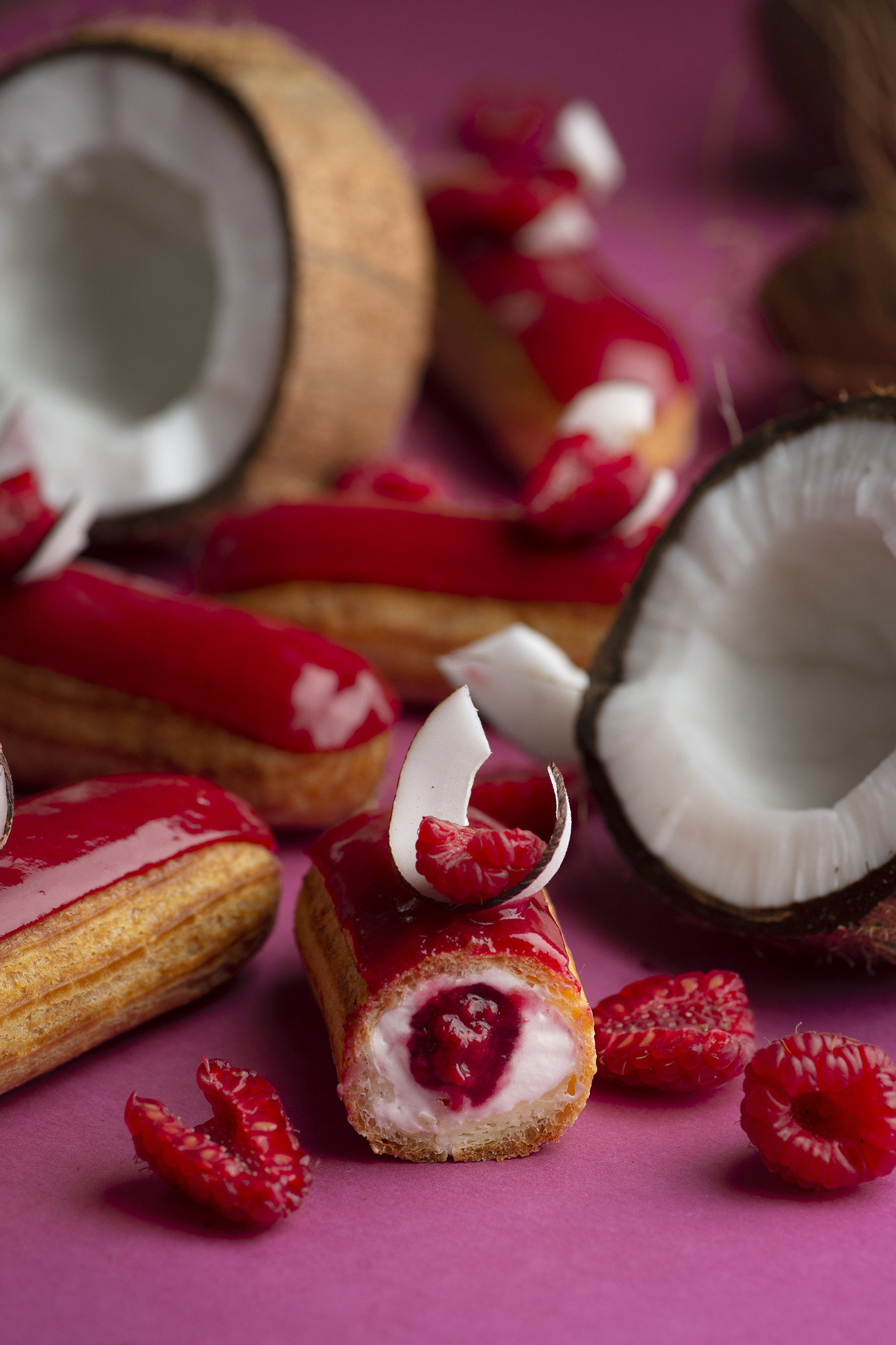 Coconut-raspberry eclair
Eclair with two fillings and bright, delicious raspberry puree glaze.
For the filling we use whipped ganache on white chocolate with coconut puree, as well as raspberry confit.
This eclair with delight you with coconut rich aroma and sour raspberry taste.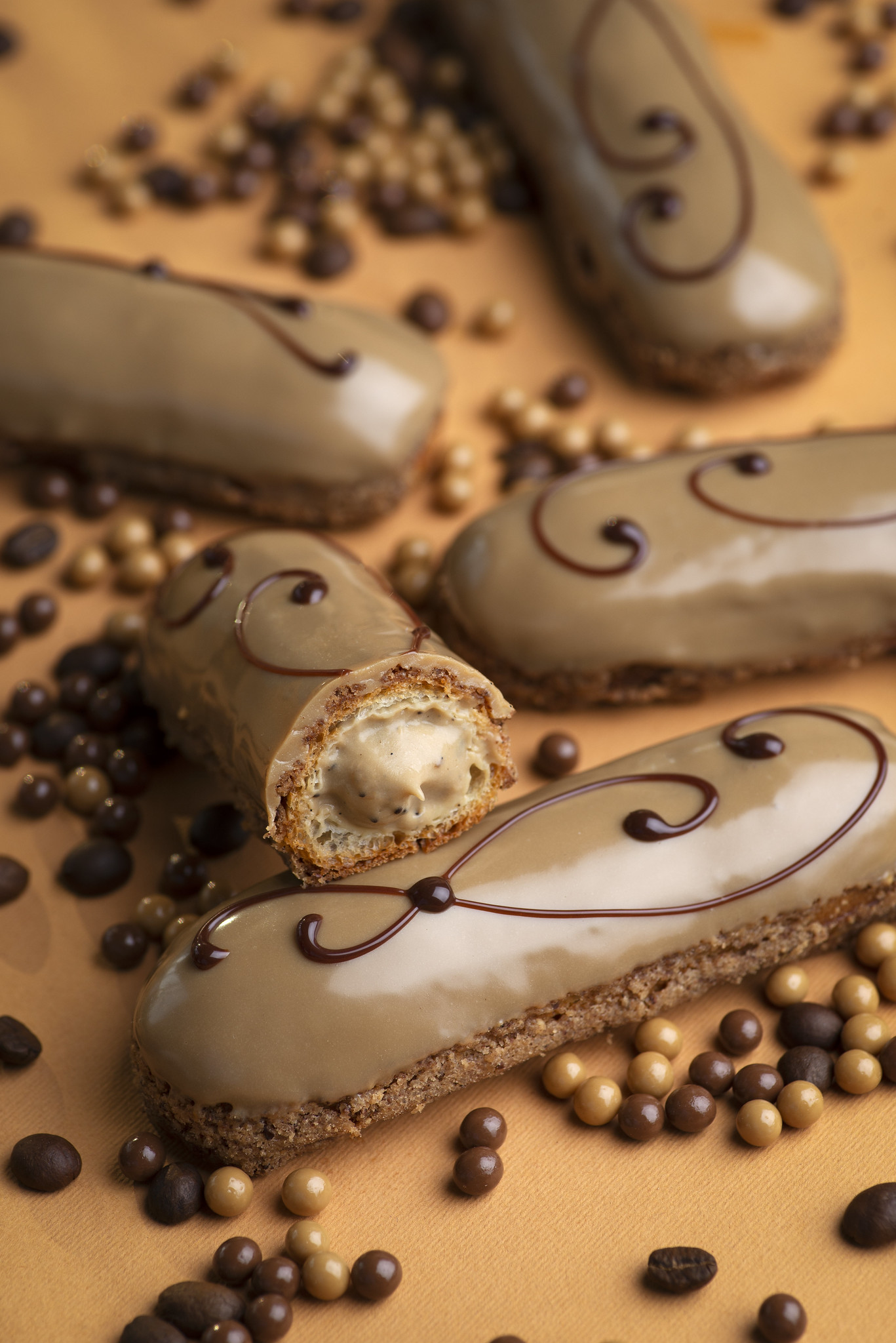 Coffee eclair
This eclair is made of classic choux dough with craquelin on top. The craquelin makes this eclair more interesting and gives it delicious crispy taste.
We will fill in this eclair with coffee-flavoured custard.
To make the taste of custard more intense we will caramelize sugar for it.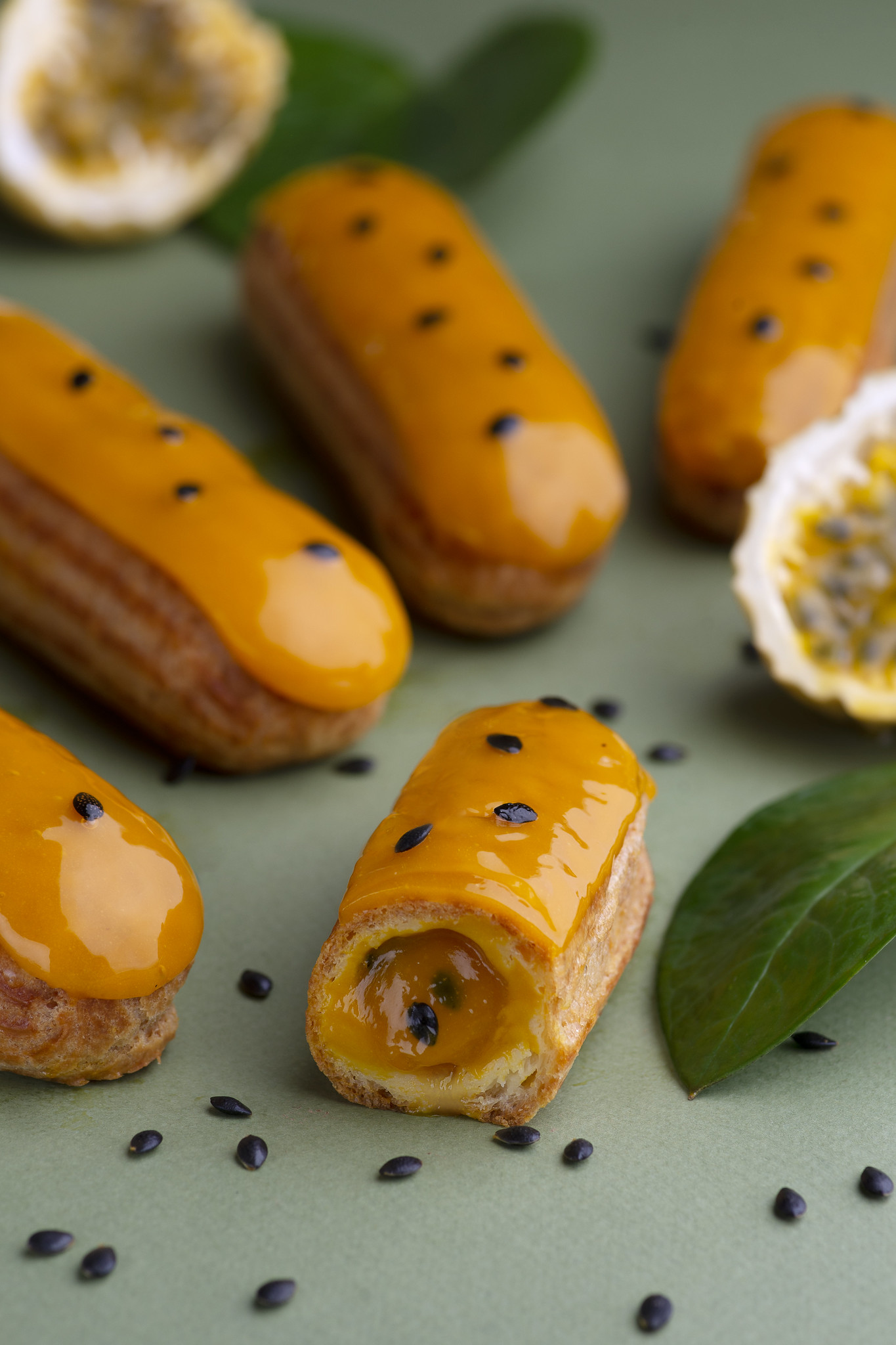 Gluten-free exotic eclair
We will prepare a gluten-free choux dough and master the technique of preparing custard without eggs to get an eclair without wheat flour.
Sweet mango and sour passion fruit give a bright taste and color to custard and glaze. The custard goes tastes with unsweetened well-baked dough and a juicy coating.
Basic Eclairs Course Curriculum

COURSE AUTHOR
OLEKSANDR TROFIMENKOV

Pastry chef, French pastry tutor
From the very beginning, the chef sets the standards of work which help the students to get great pastries that can fill up the vitrines of demanding pastry boutiques.
The chef has few years of experience as a pastry chef in the production line at the best pastry shop in Kiev - Honey, few years of teaching at the Hector Bravo Pastry School.
He also designed and opened the production of luxury pastries in Dubai.
Many years of experience in teaching and working in the industry allow Oleksandr Trofimenkov to share with the audience theory and practice at the level of world-famous pastry chefs.