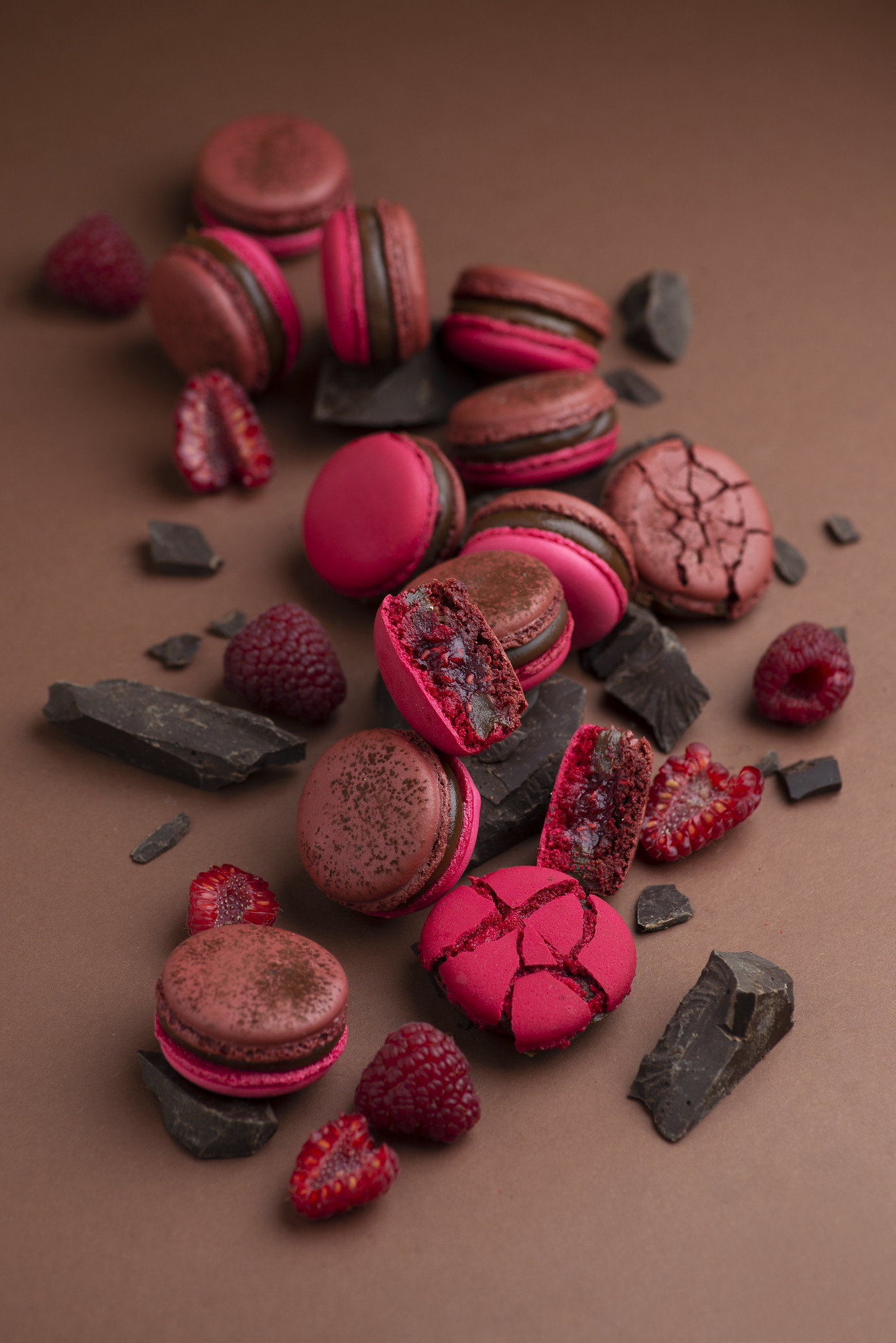 AFTER THIS COURSE YOU WILL BE ABLE TO: 
how to make the batter correctly and bake perfectly filled, smooth and even macaron shells
how to make the modern pastries based on the basic recipes and techniques of French pastery
work out the process of cooking 3 types of batter and stable fillings with interesting flavors combinations under the supervision of an experienced chef

obtain a ready mini-collection of elegant macarons for your business development
WHO IS THIS COURSE FOR


You want to learn how to cook the macaron professionally 
You cook the desserts at home and you want to start baking the macaron to order or for a cafe
You already bake macaron to order and you want to expand the showcase with modern pastries
You have been baking to order for a long time and you want to earn a lot more
You want to increase your professional level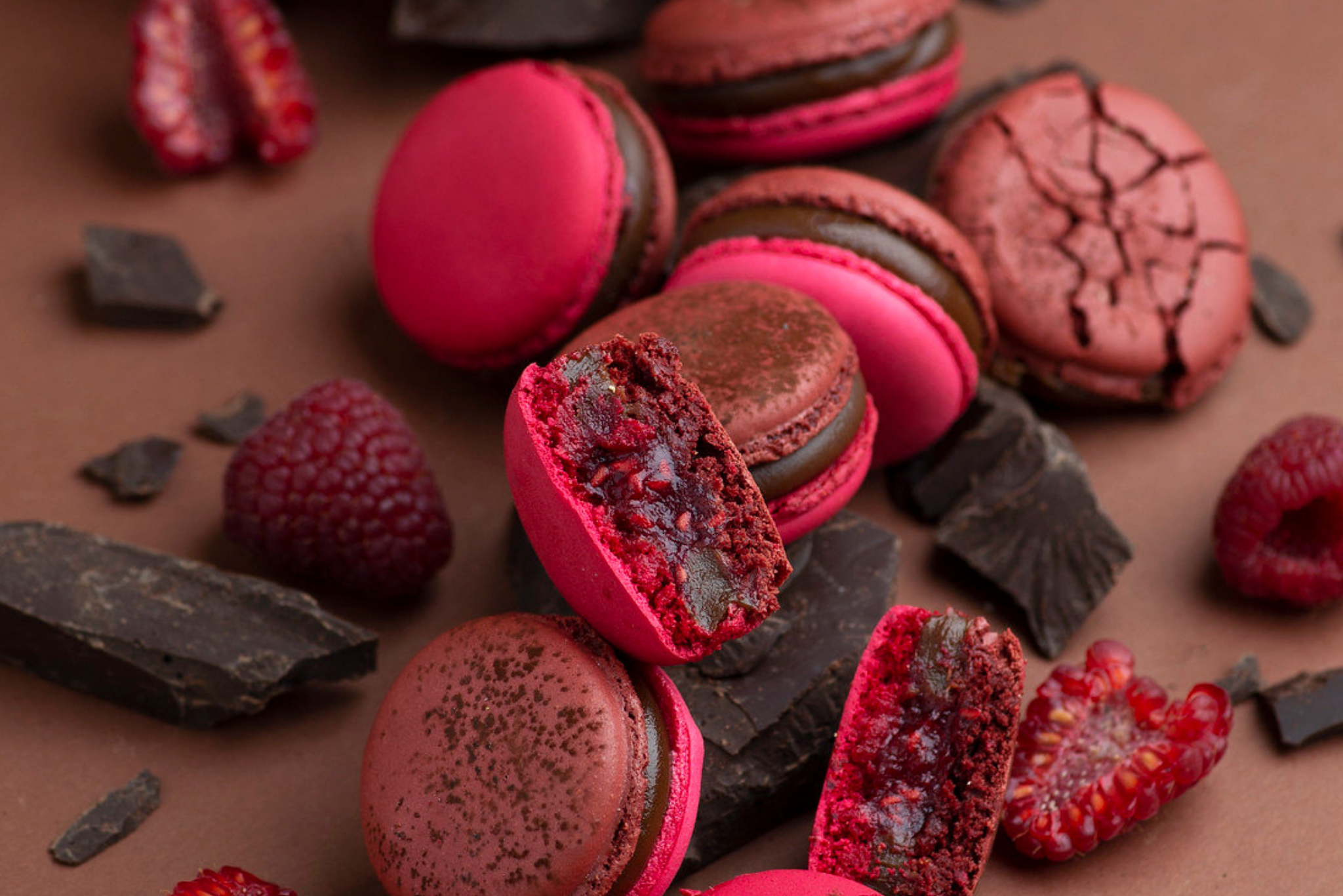 Chocolate macarons based on Italian meringue have a nice, less sweet taste thanks to red cocoa and bitter dark chocolate presence in the recipe.
We will prepare salty caramel with luxurious texture, raspberry coolie with seeds. You will get a satisfaction not only of a taste, but of a process as well.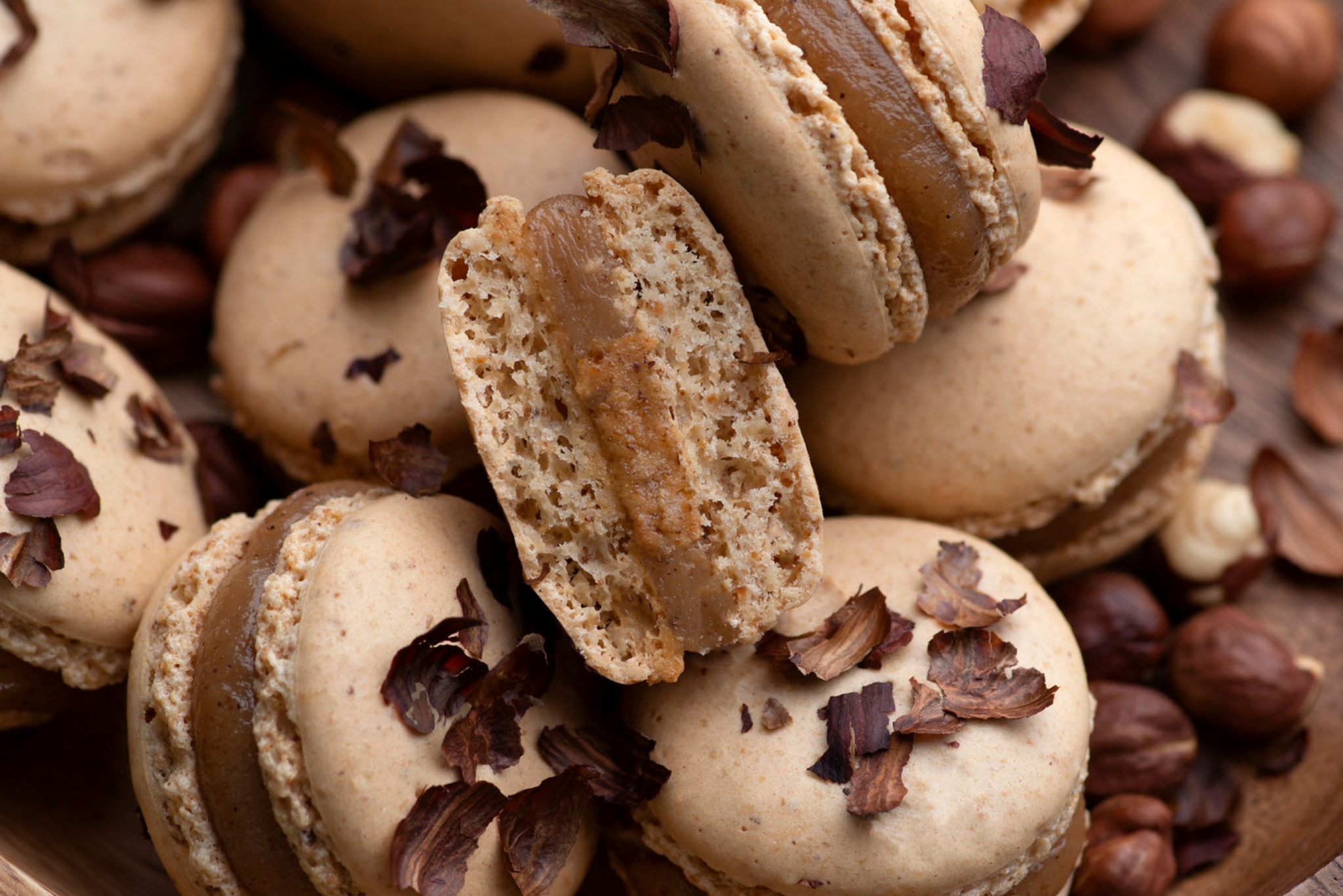 Cook macaron shells of hazelnut flour, without using any dyes. Only rich nutty taste!
Such macarons always have filled shells of a pastry and charming natural color.
We prepare a chic recipe of ganache with hazelnut butter for filling preparation.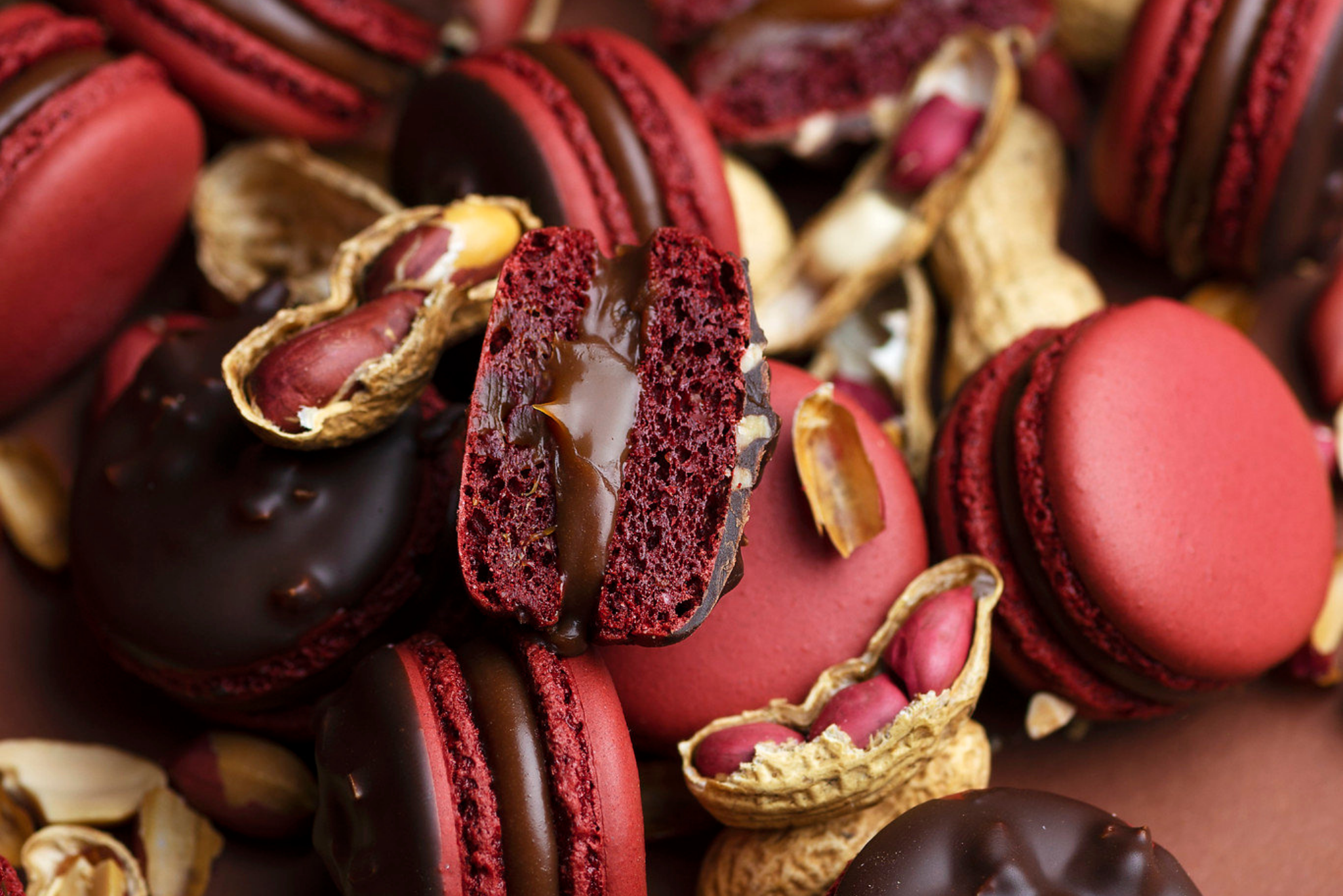 Light and elegant, with pleasant aftertaste of roasted peanuts and caramel. The ganache with peanut butter will add a silky texture to the pastry. We are going to put a "suit" on «Snickers» Macaron by applying a thin layer of bitter chocolate to give its appearance an exquisite look and add a noble bitterness to the taste.
COURSE AUTHOR
ALEXANDER TROFIMENKOV
Pastry chef, French pastry tutor
From the very beginning, the chef sets the standards of work which help the students to get great pastries that can fill up the vitrines of demanding pastry boutiques.
The chef has few years of experience as a pastry chef in the production line at the best pastry shop in Kiev - Honey, few years of teaching at the Hector Bravo Pastry School.
He also designed and opened the production of luxury pastries in Dubai.
Many years of experience in teaching and working in the industry allow Alexander Trofimenkov to share with the audience theory and practice at the level of world-famous pastry chefs.