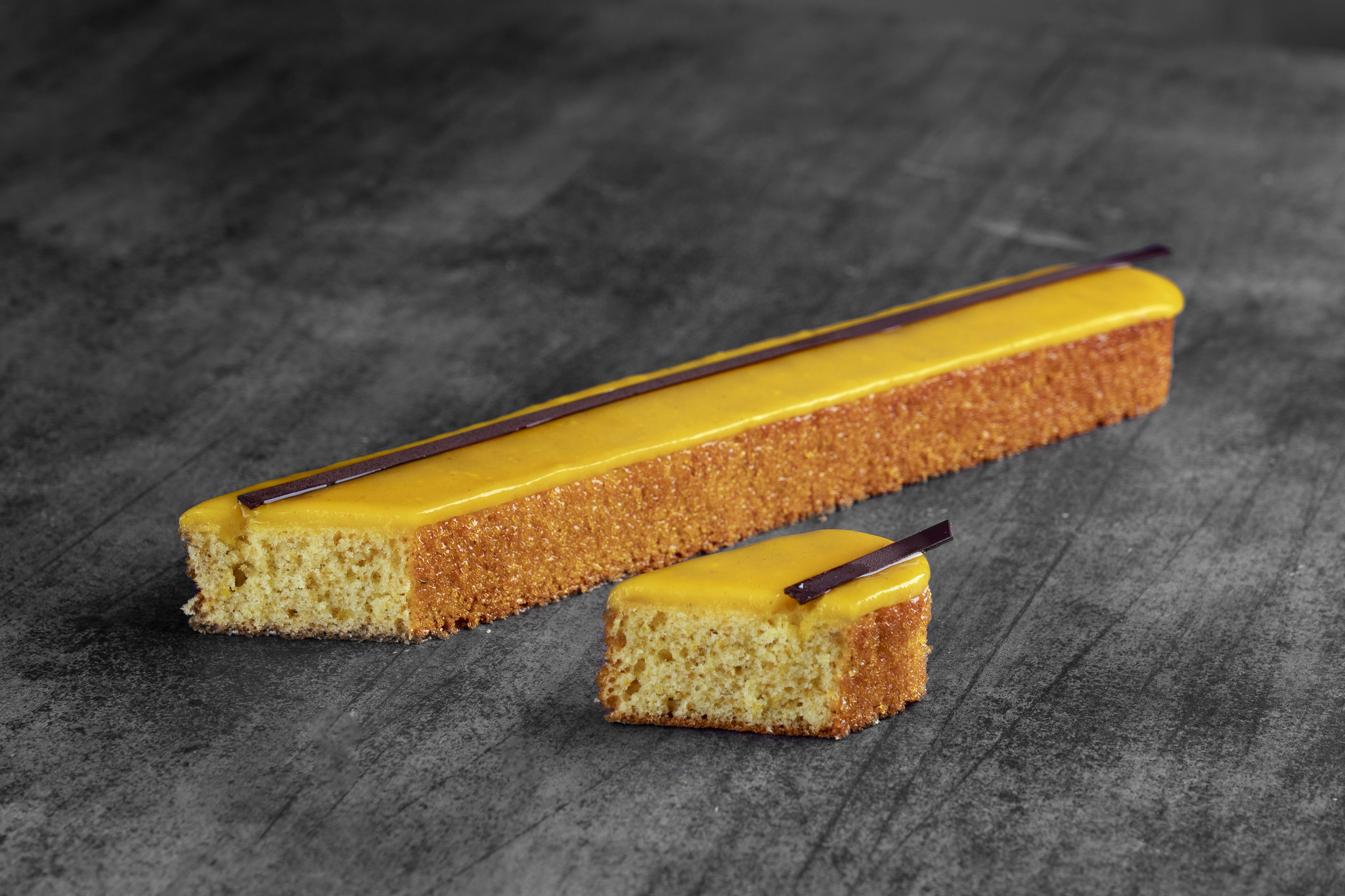 Both adults and children will love a dessert that combines baked and light fruity textures. The Citrus cake is saturated with moisture and flavour thanks to the syrup that it has been soaked in. It is soft, spongy, uniform and well-baked. The cake is baked in a long and elegant shape so that it is more sophisticated to serve. Chef complemented the cake with a citrus marmalade to add bright fruity flavour to it and decorate the cake beautifully.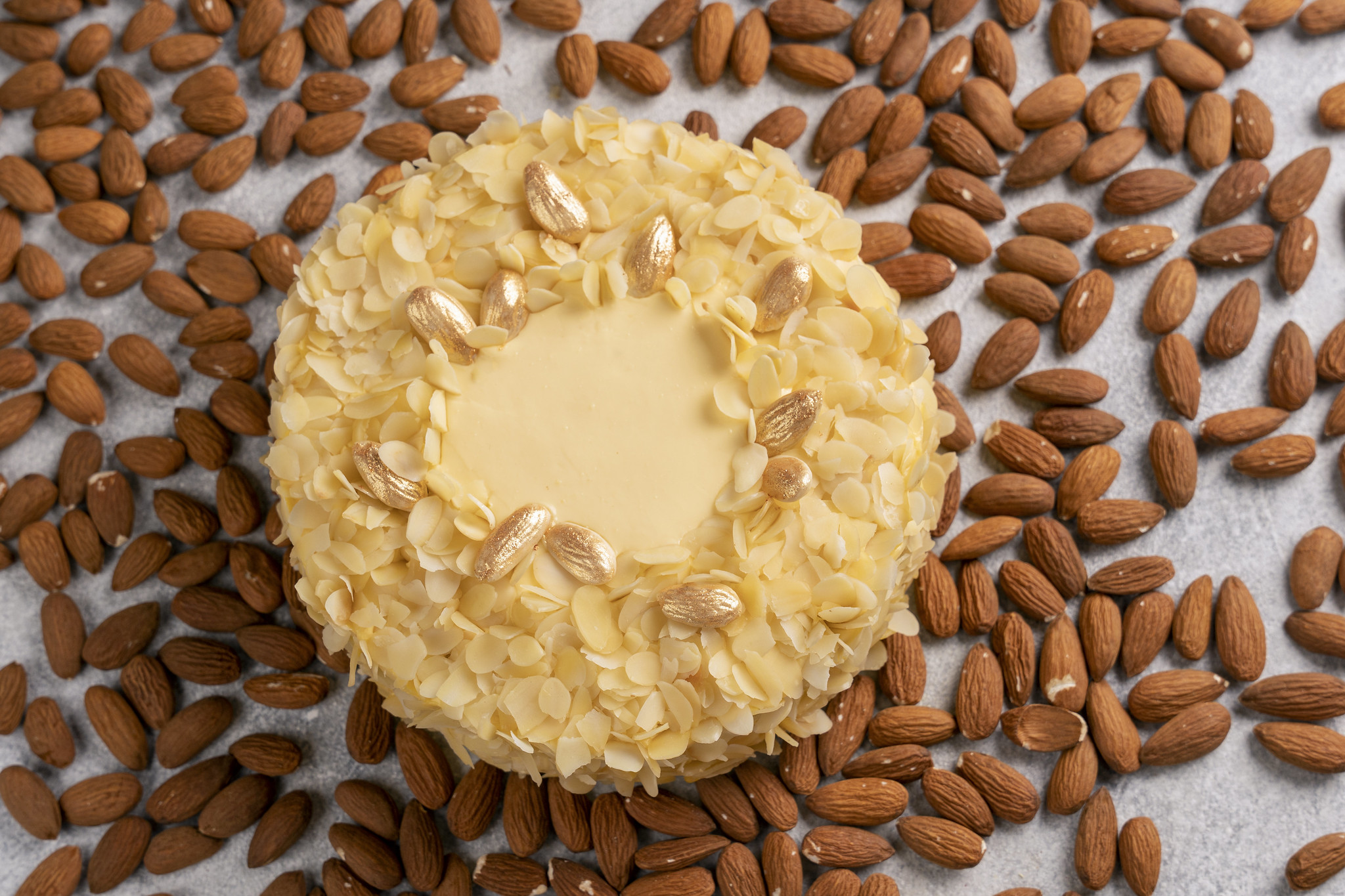 Gluten, Lactose and Suger Free Almond Cake
Creamy, crispy and light, this cake boasts a charming combination of flavors. Everyone who has the pleasure of tasting it will certainly fall in love. Majestic yet elegant, this cake seduces with its succulent textures of orange confit and airy sponge, which are beautifully decorated with almond petals. Make this special cake and surprise everyone with its light, creamy taste that is free of gluten, lactose and sugar!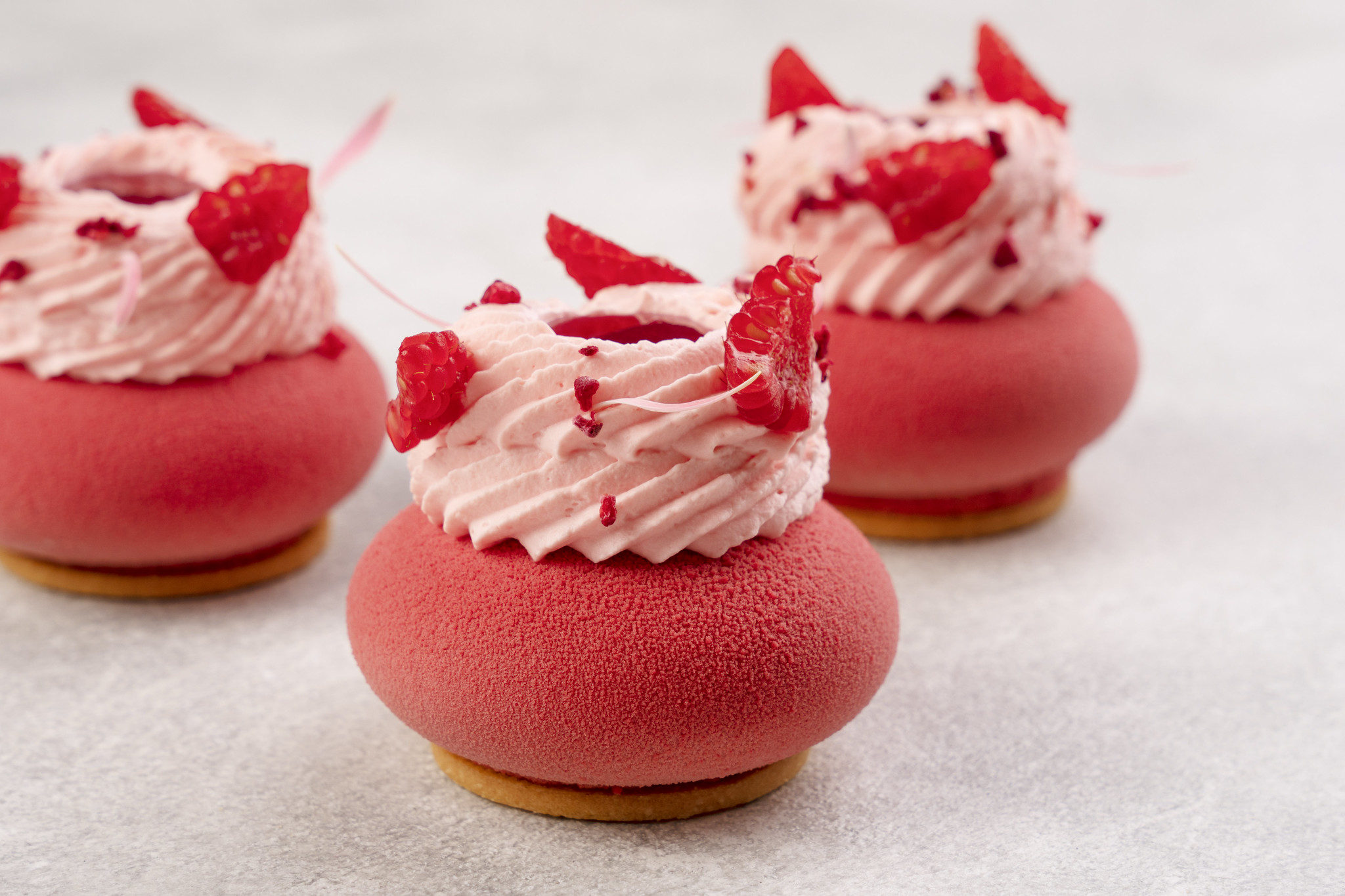 Raspberry and Rose Flower Gateaux
The elegant Raspberry and Rose Flower cake impresses with its exquisite shape and appetizing textures. The combination of raspberry, rose and lychee flavors is very fresh, adding both a pleasant sweetness and sourness. The lychee gives the cake a stunning aroma. This cake will seduce you with its delicious and attractive textures. Make this bright and exquisite pastry for a special occasion!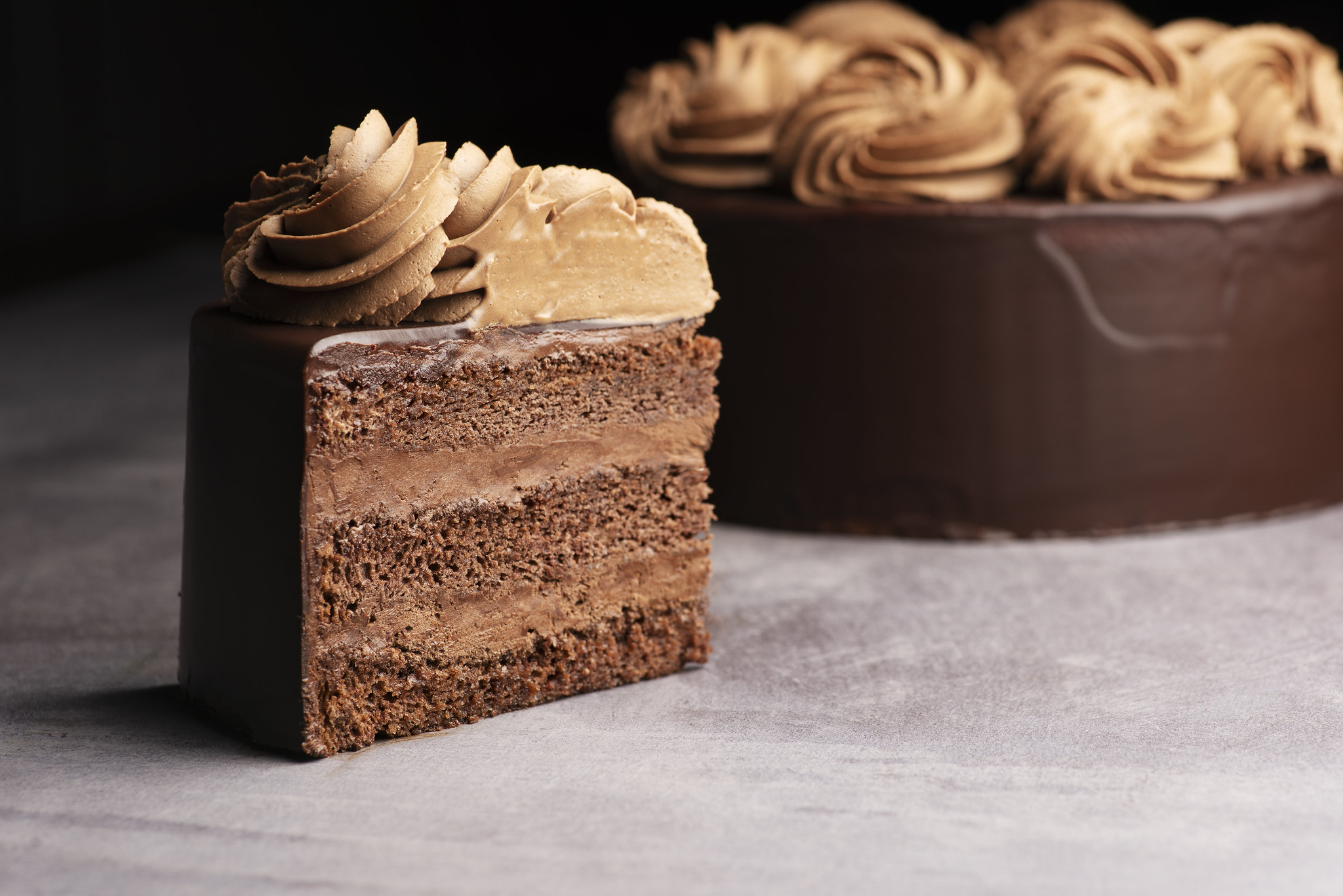 Prague Cake from Chef Marusya Manko is a classic cake filled with chocolate flavor. The cake consists of rich chocolate sponge layers with cognac soak and chocolate buttercream, the cake is coated with chocolate fudge. As a decoration, Chef Marusya Manko artistically piped whipped chocolate ganache on the surface of the cake.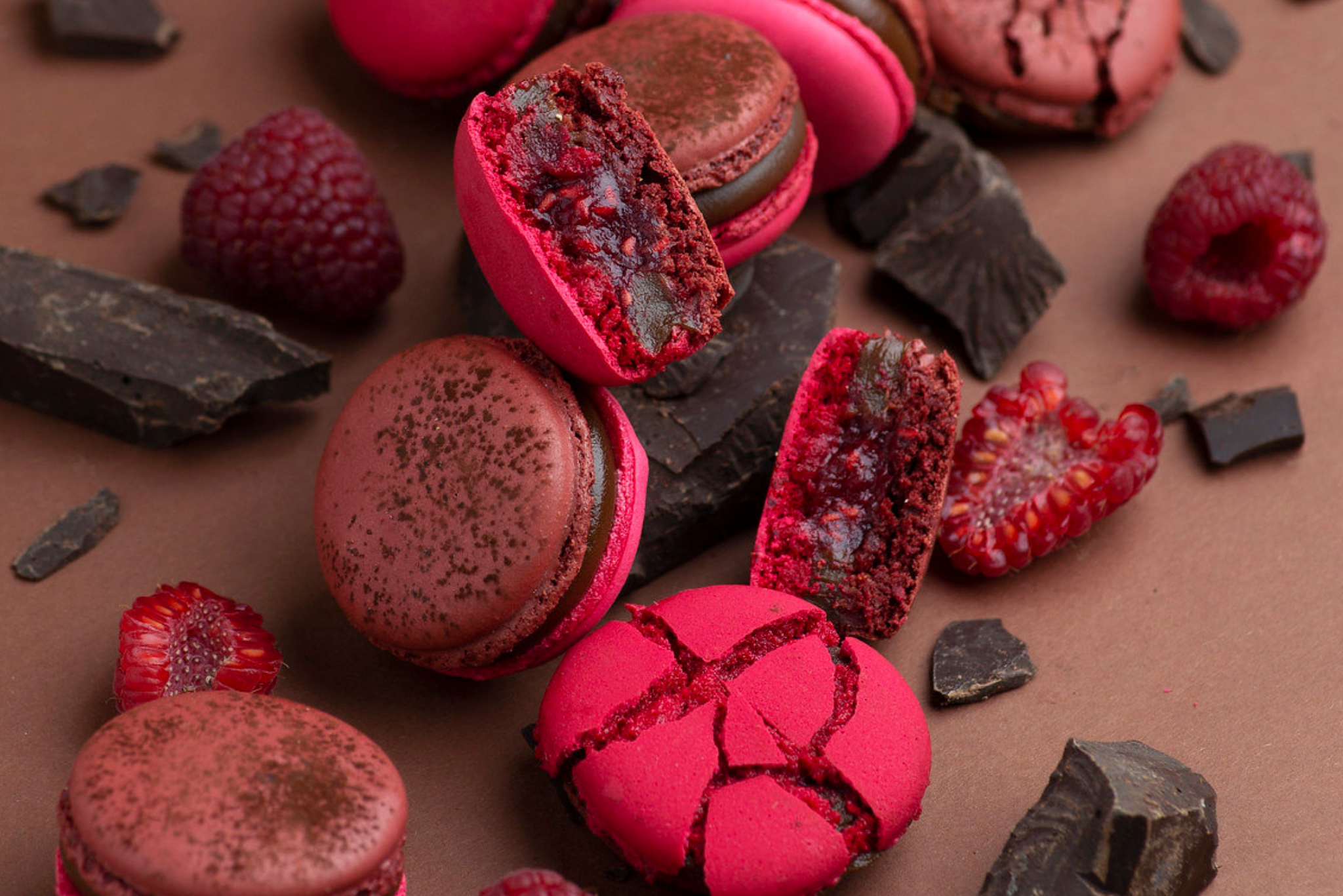 Raspberry and Milk Chocolate Macaron
Chocolate macarons based on Italian meringue have a nice, less sweet taste thanks to red cocoa and bitter dark chocolate presence in the recipe. We will prepare salty caramel with a luxurious texture and give the fresh taste of macarons using raspberry coulis with seeds. You will get satisfaction not only from the taste but from the process as well.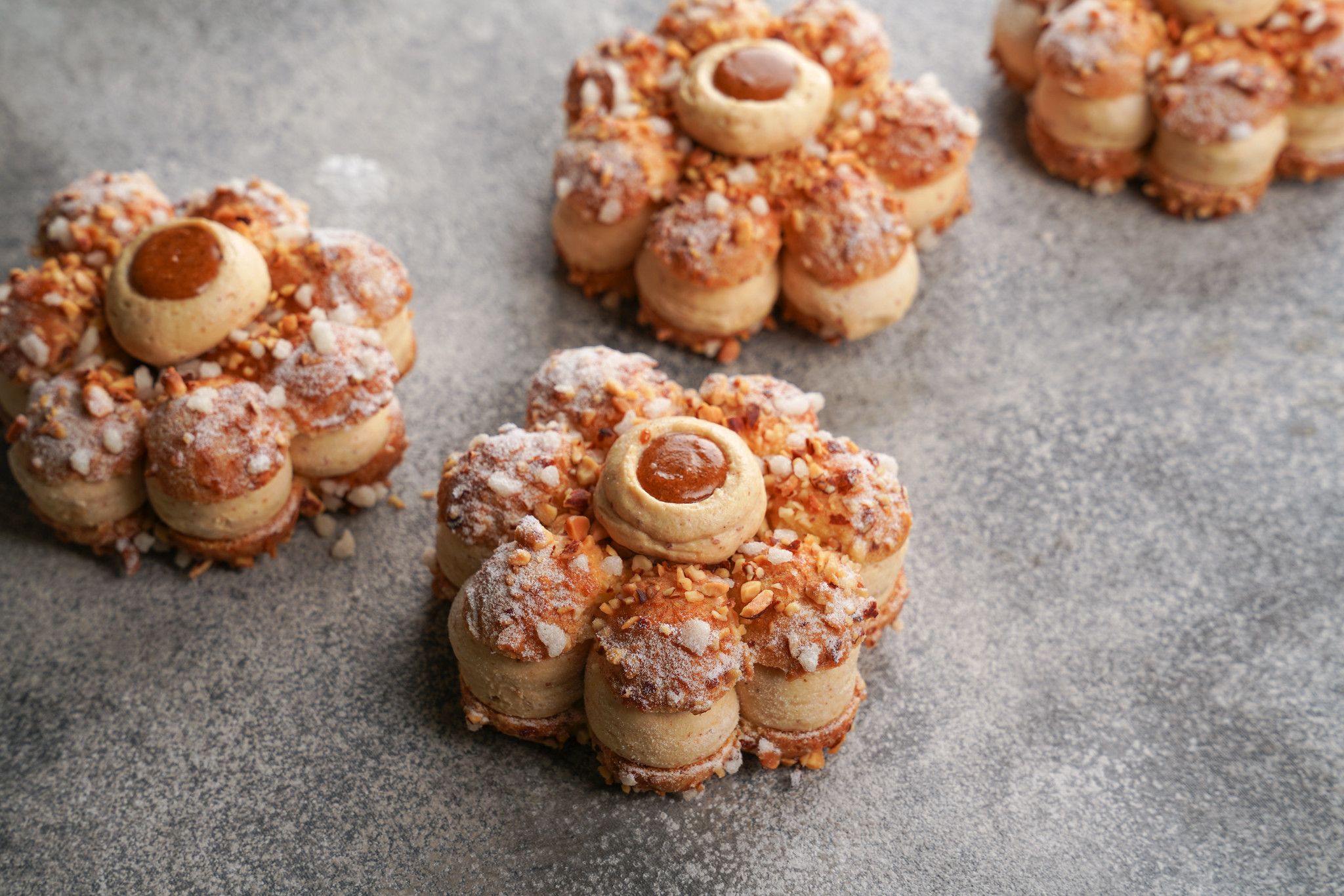 Floraison tea-cake has a beautiful rounded flower shape with clearly defined petals. All textures are visible: choux pastry dough with a crispy coating of nuts and pearl sugar, cream and praline. The classic choux pastry dough in this recipe is piped in a special way using a shortcrust pastry base. This will make the tea-cake more stable and easier to work with.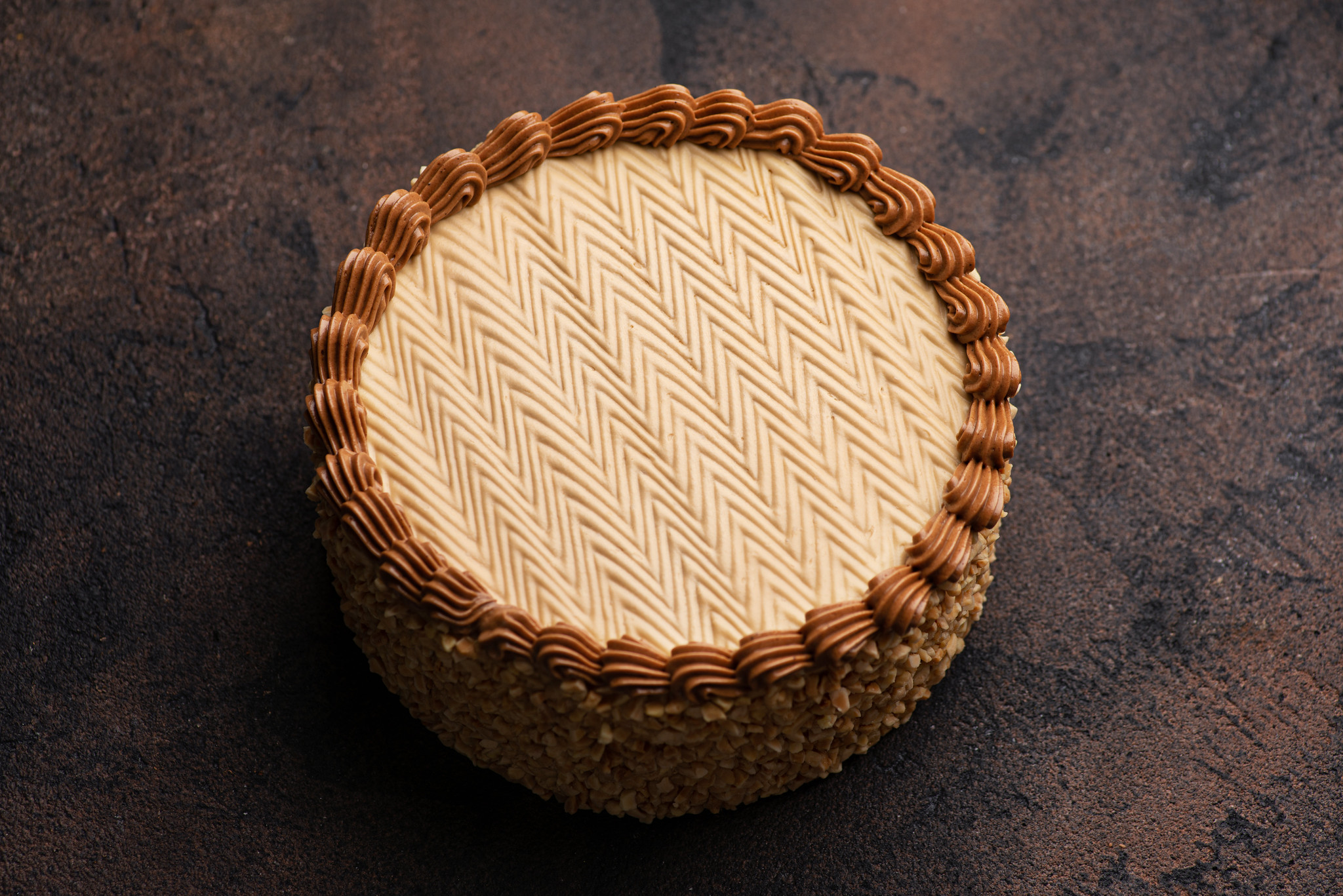 This cake recipe will help you to improve the skills of the classic cake assembling and decorating together with KICA brand Chef Aleksandr Trofimenkov. You will also appreciate the recipe of the all-purpose Genoise sponge, which has a soft texture that absorbs the coffee syrup. Moreover, the French buttercream combines well with the rich texture of the sponge and makes the coffee flavor brighter.