REGISTER FOR A FREE 3-DAY WEBINAR and learn how to make a Coffee Roll Cake !
LEARN HOW TO MAKE THE COFFEE ROLL CAKE UNDER THE GUIDANCE OF THE PROFESSIONAL CHEF
Accept the challenge and learn how to make a flexible roll cake sponge and a tender coffee buttercream, and assemble them into a chic roll cake with a hypnotizing cut.
WHAT YOU WILL GET IN THIS WEBINAR?


PASTRY PRACTICE:
Prepare a flexible roll cake sponge
Make a buttercream with rich coffee flavor
Assemble the roll cake with an elegant and clear cut
Decorate the roll cake with roasted nuts and cream
Make a neutral glaze
TRAINING MATERIALS
A detailed PDF recipe
4 video lessons for preparing the Coffee Roll Cake
Q&A SESSION:
Preparing a flexible roll cake sponge
Making a buttercream with rich coffee flavor
Assembling the roll cake with an elegant and clear cut
Decorating the roll cake with the roasted nuts and cream
Making a neutral glaze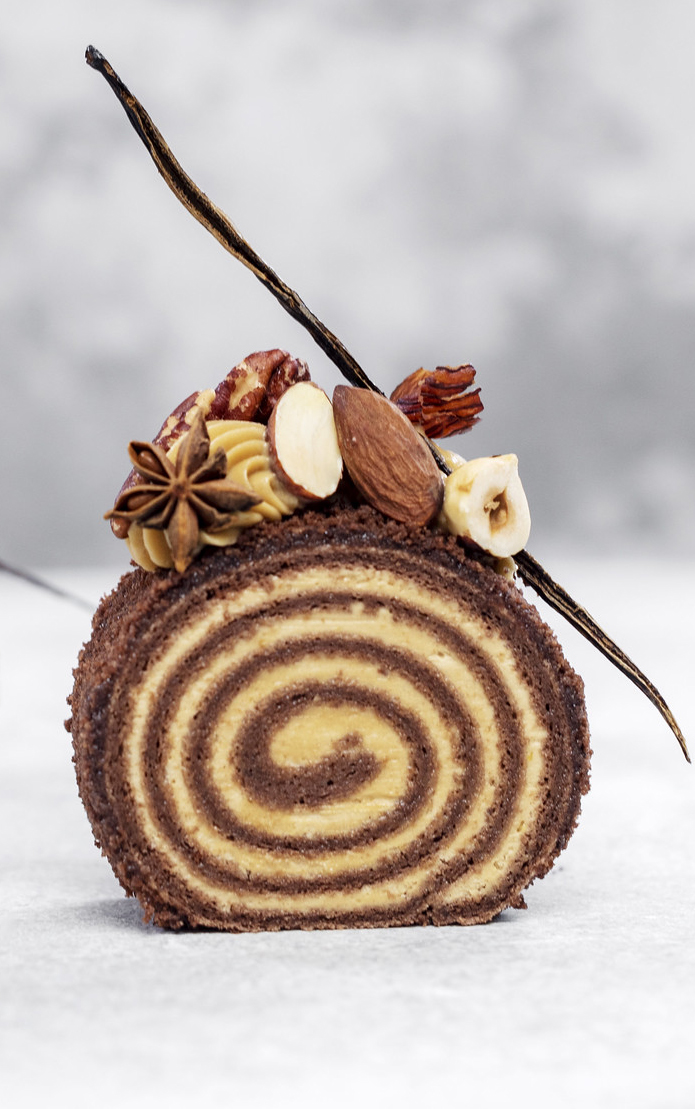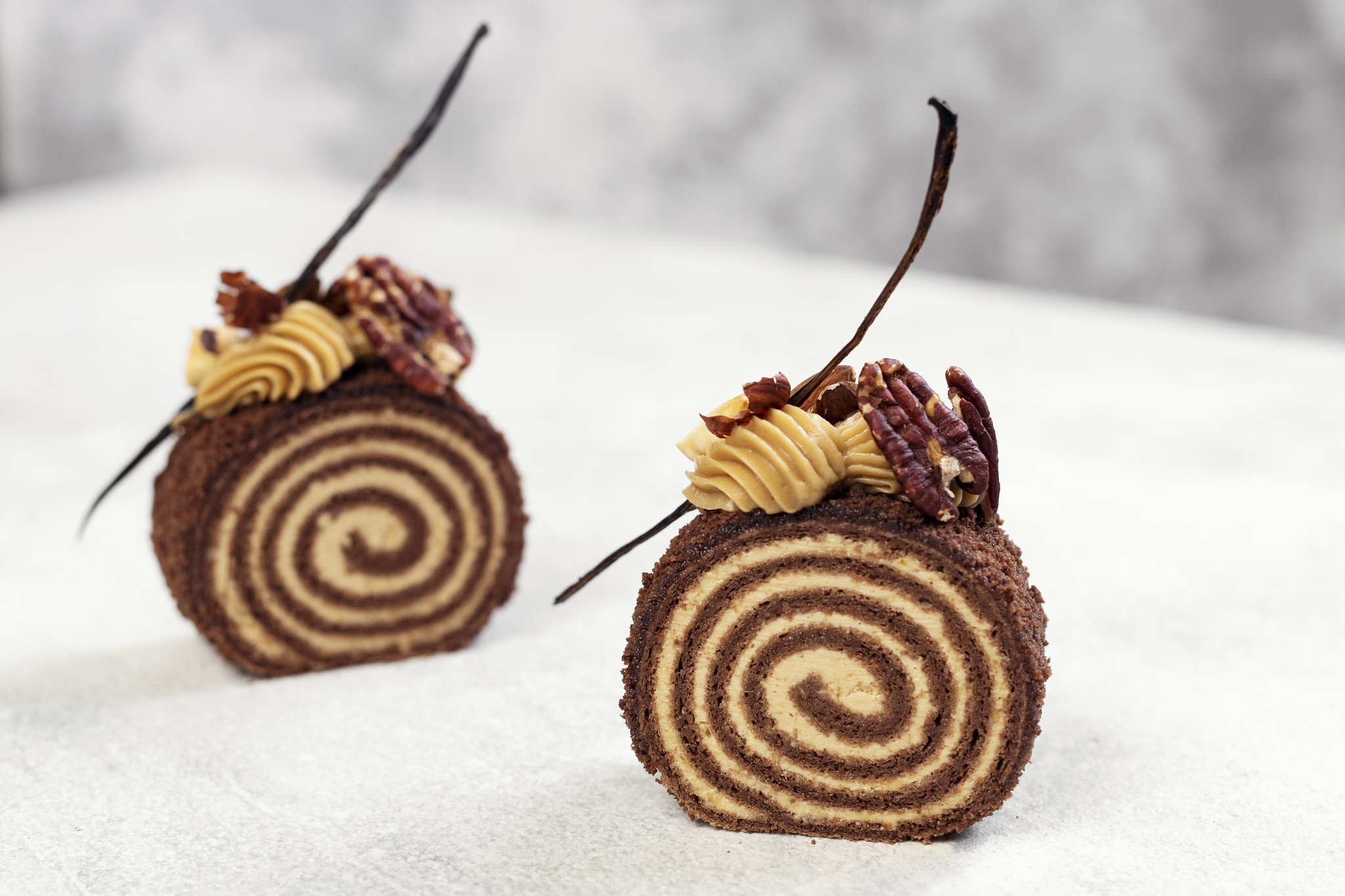 Practice: Coffee Roll Cake
Format: video lessons + Q&A
Video lessons for the Coffee Roll Cake:
Prepare a flexible roll cake sponge
Make a buttercream with rich coffee flavor
Assemble and decorate the roll cake
Make a neutral glaze
Homework preparation:
Make the Сoffee Roll Cake using the recipe and video lessons in your personal account:
Preparing a flexible roll cake sponge
Making a buttercream with rich coffee flavor
Assembling and decorating the roll cake
Making the neutral glaze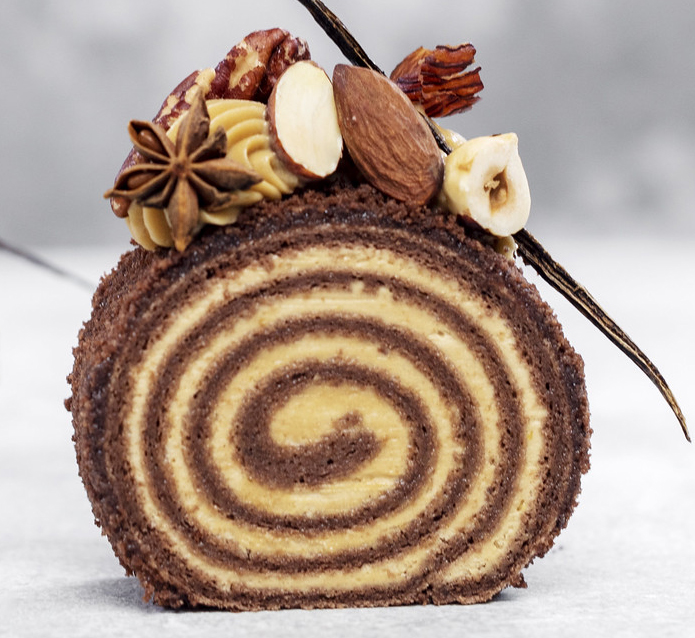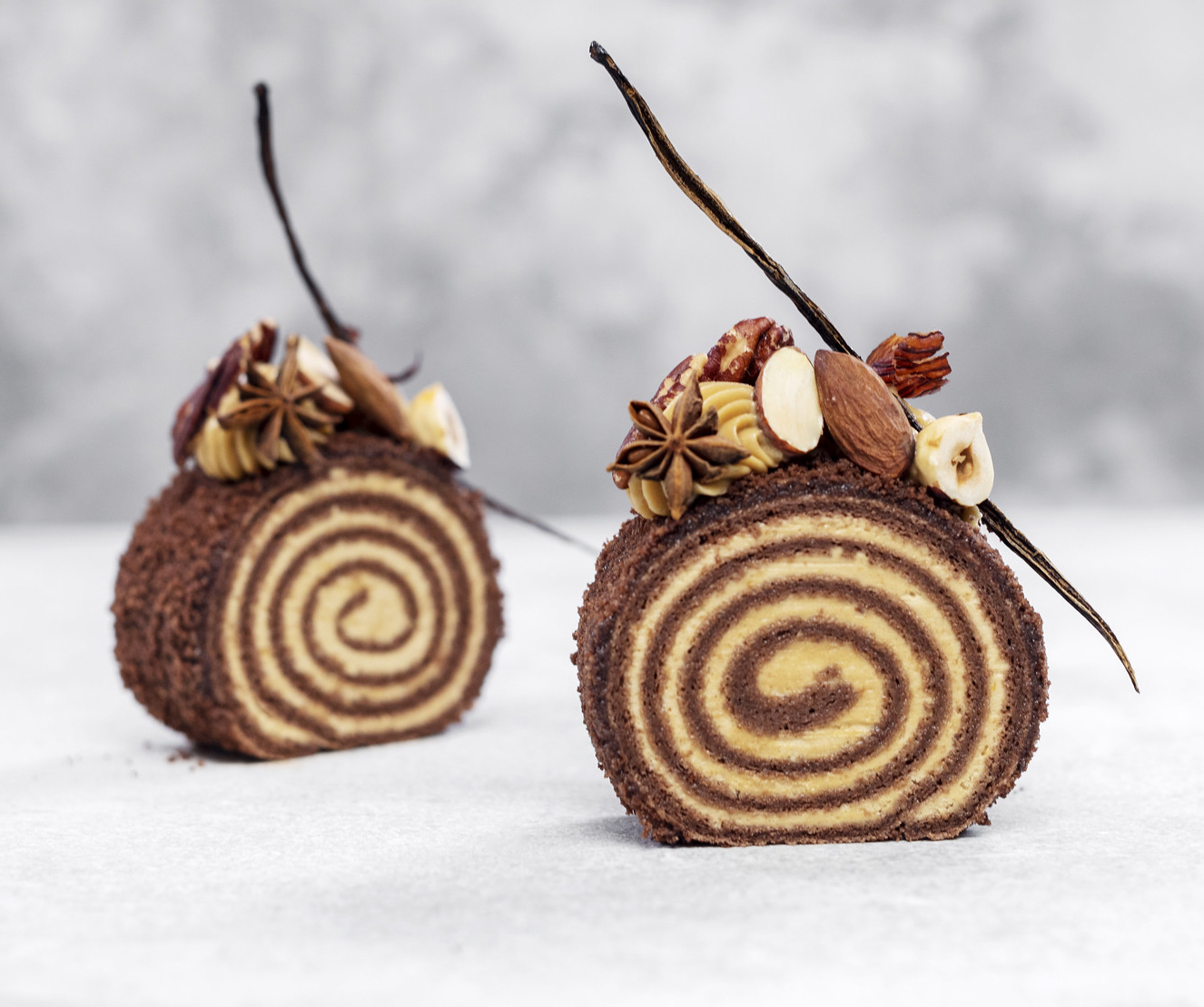 Analysis of the works of the challenge participants
Format: Chef's live comments + discussion
Contest:
Announcement of the contest winner
Presentation of the 4-month long
Big Basic Pastry Course Online
CONFIRM THE QUALIFICATION:
RECEIVE THE CERTIFICATE ABOUT THE SUCCESSFUL COMPLETION IF YOU COMPLY WITH ALL THE CONDITIONS OF THE COURSE