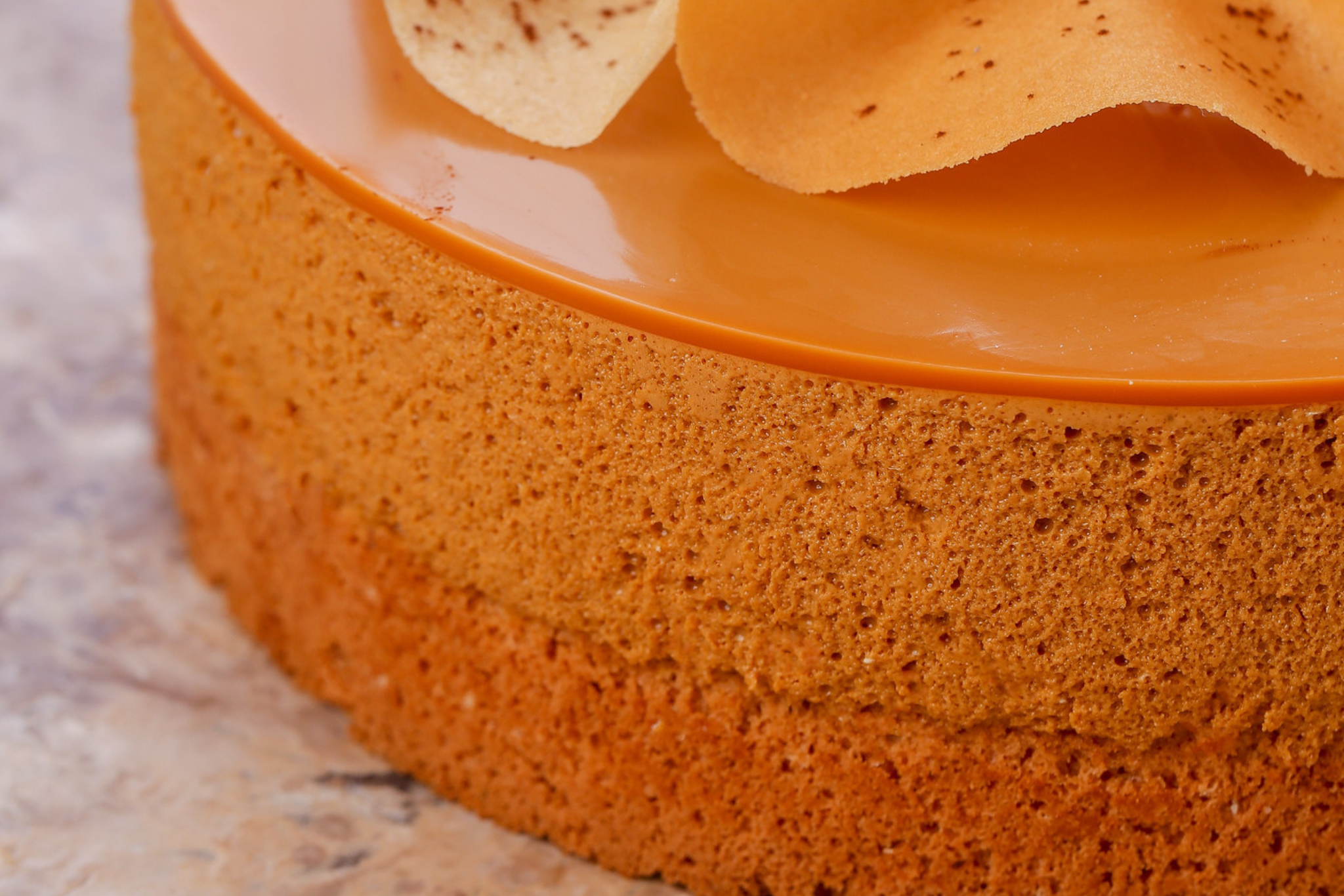 DULCE DE LECHE MOUSSE CAKE:

Designed by Oleksandr Trofimenkov, Brand Chef at KICA Academy, this Dulche de Leche Mousse cake is the professional pastry product you've been looking for. The chef will show you how to create three gorgeous textures. The first is a classic plain sponge – the heart of many desserts, and the base of this mousse cake. You'll then learn how to prepare an indulgent dulce de le leche mousse. This wonderfully fluffy mousse will form a thick layer in the center of the cake. After that, you'll be taught how to make a silky caramel jelly, which you'll use to top the mousse. But it doesn't end there. The elegance of this mousse cake is enhanced by its artistic waffle decoration, which our chef will help you to perfect.


Pastry chef, French pastry tutor
From the very beginning, the chef sets the standards of work which help the students to get great pastries that can fill up the vitrines of demanding pastry boutiques.
The chef has few years of experience as a pastry chef in the production line at the best pastry shop in Kyiv - Honey, few years of teaching at the Hector Bravo Pastry School.
He also designed and opened the production of luxury pastries in Dubai.
Many years of experience in teaching and working in the industry allow Olexander Trofimenkov to share with the audience theory and practice at the level of world-famous pastry chefs.