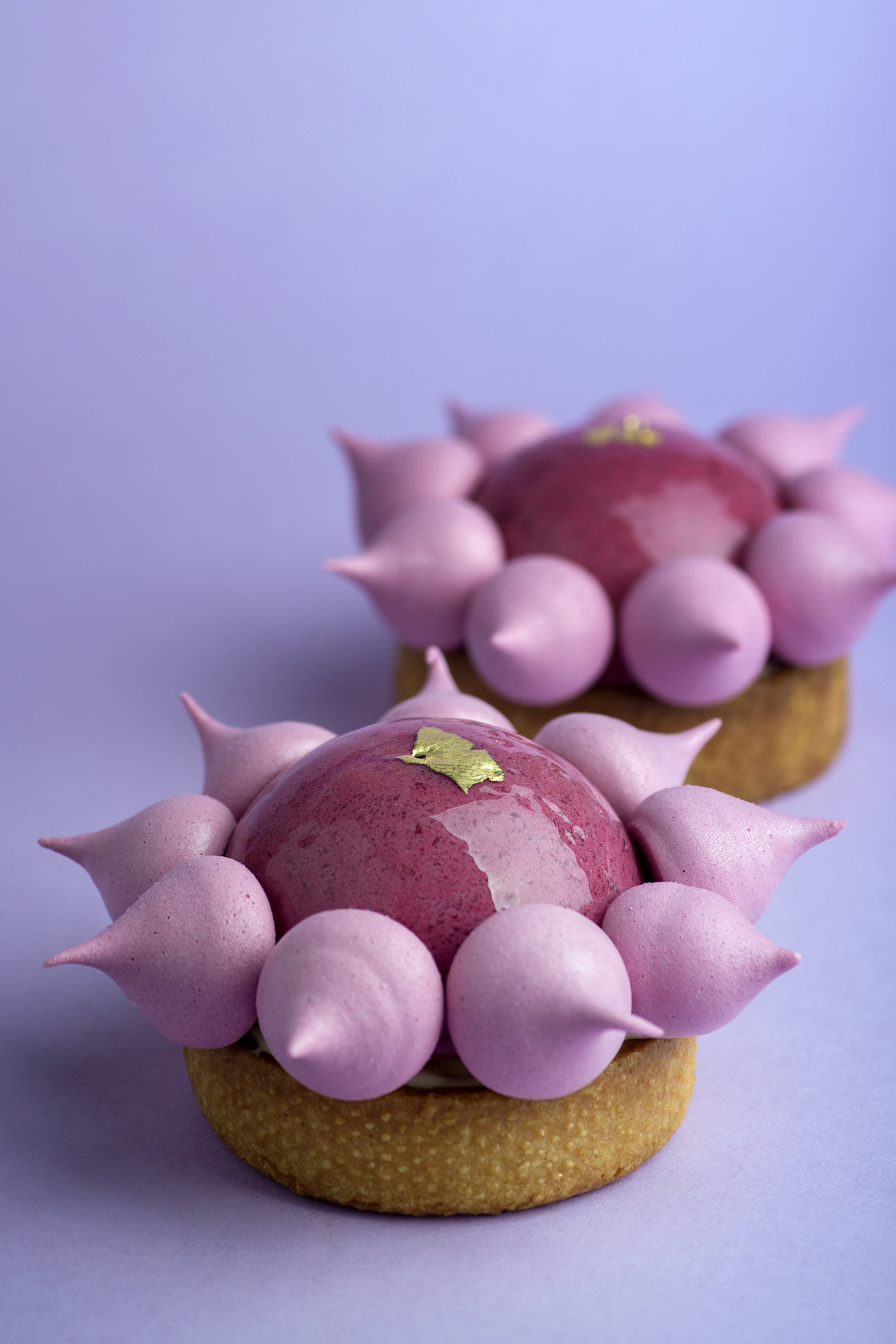 ABOUT THE BOOK WOMAN, ELEGANCE AND OVEN

256 colorful pages, 30 pastry works picked from favorite recipes, more than 200 step-by-step art photos, exquisite design. The book is filled with helpful practical advice, knowledge Tetyana has been compiling for recent 10 years, and stunning photos by photographer Natalia Khoroshaeva.
In this book collected favorite recipes that perfected over many years. To make them accessible to the common reader and to eliminate errors, each of the recipes has been mastered lovingly in a real pastry shop, where they receive positive feedback from everyone who was fortunate enough to taste them.
For each of the 30 confections in the book, you will find photos of cooking methods. The photos clearly show textures, detailed movements, and tools that will help you easily and comfortably achieve the best possible results. To ensure a smooth operation, take time to prepare products and tools, to organize the best working space, and to carefully read the recipe from the beginning to the end, imagining the cooking process as you go.
WOMAN, ELEGANCE AND OVEN BOOK CONTENT

Black forest cake roll
Macarons with salted caramel
Chocolate bar with marmalade and cookies
Spiral vegetable quiche
Raspberry millefeuille
Tartlet with chocolate frangipane
Mont Blanc chestnut choux
Glazed carrot tea cake
Tart Tatin caramel apple pie
Tartlet with coconut, mango and passion fruit
Cassis tartlet with tea creme brulee
Chocolate boat with praline
Tartlet with cherry confit
Millefeuille with praline and caramel
Bourdaloue pear and raspberry chocolate tart
Rocher bonbons with cookies and raisins
Triangle tartlet with chocolate sauce
Pecan tart
Cheesecake
Croissant
Passion fruit eclair
Chausson with apples
White coffee petit four
Raisin bun–pain aux raisin
Brioche with sesame
Orange and vanilla diamond sablé
Blackcurrant muffin with brown sugar
Vanilla ice cream and strawberry sorbet
Honey cake medovik with prunes
Types of dough:
Shortcrust pastry
Non-yeasted puff pastry
Yeasted puff pastry
ABOUT THE AUTHOR:

In 2013 Tetyana Verbytska founded the Kiev International Pastry School KICA in Kiev.
The school is the first in the world that made it possible for everyone to study with the best chefs in France, On Line and in the school hall. Several hundred students from more than 30 countries of the world come here to Kiev every year for confectionery training. More than 10 thousand people around the world watch online workshops. Tatyana Creator of one of the most popular Instagram accounts for confectionery schools in the world.
In 2017, Tatyana Verbitskaya's released best-selling book, Elegance and the Oven.