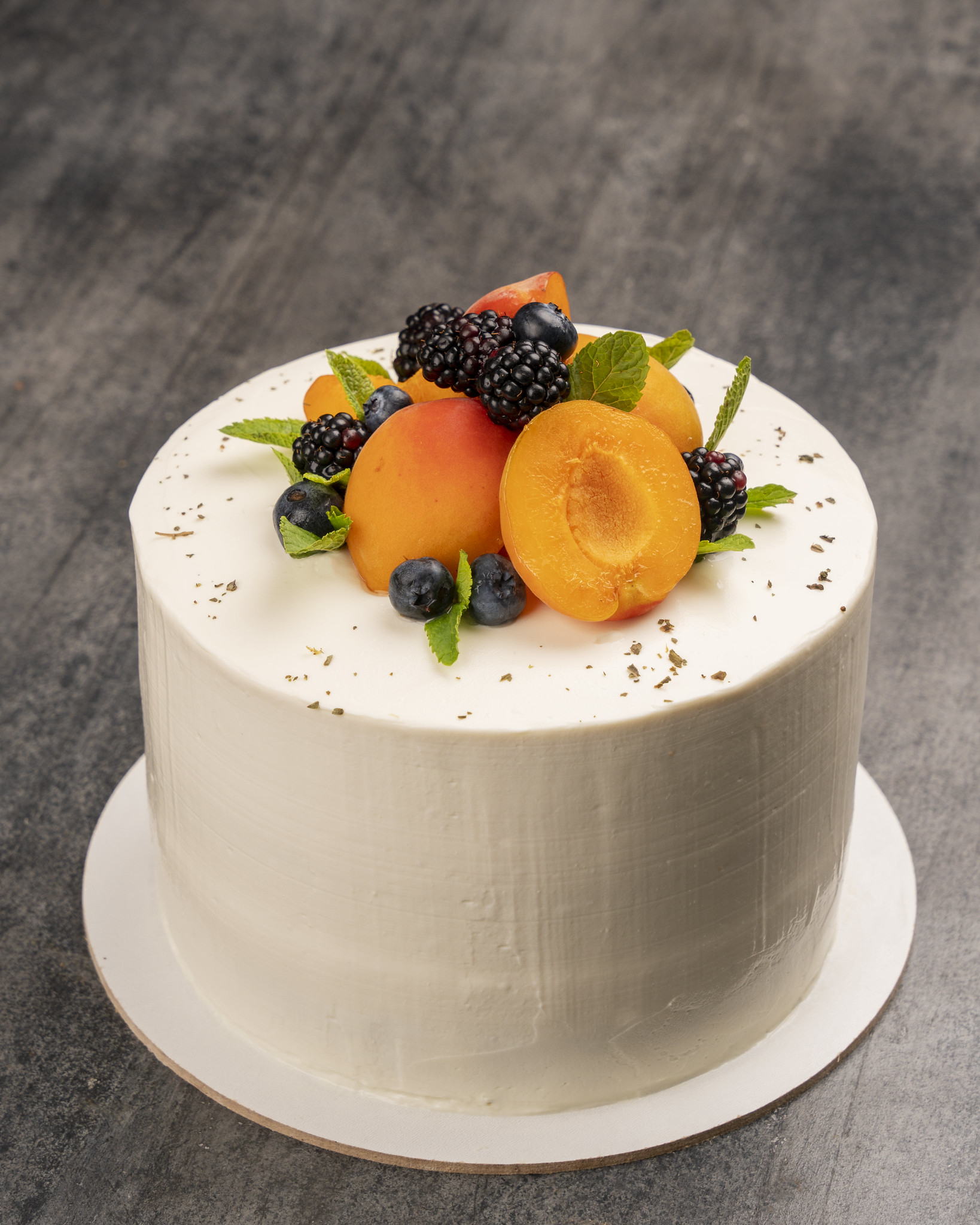 APRICOT AND COTTAGE CHEESE CAKE:

This beautiful cake consists of a tall fluffy sponge, delicate cottage cheese cream and an apricot confit.
The chef has developed a special kind of cream for frosting the cake - it is pure white and perfectly stable. The cake is decorated with fresh apricots, berries, mint and a pinch of dried basil. The combination of apricot and cottage cheese creates a very fresh taste, with both a pleasant sweetness and sourness.
This delightful cake, composed of wonderfully appetizing textures, is gluten, lactose and sugar free
Gluten, Lactose and Sugar Free Apricot and Cottage Cheese Cake Course Curriculum

Available in days

days after you enroll

Apricot and Cottage Cheese cake
Pastry Chef
Tutor at Kiev International Culinary Academy
Hello everybody! My name is Vitalina Petrunyok and I am delighted to invite you to my online course 'Gluten, Lactose and Sugar Free Cakes'.
The cakes from this collection are both sophisticated and delicious, seducing everyone around to try a piece. I'm sure you will enjoy their original flavors. We will prepare 5 cakes: an Apricot and Cottage Cheese cake, a Honey cake, a Chocolate Date cake, an Avocado, Orange and Coffee cake, and an Almond, Orange and Coconut cake.
Often, sugar and wheat-free cakes can be difficult to make attractive for the pastry showcase. In my course, I will show you that these cakes can not only be healthy and tasty, but also beautiful in appearance and cut. These desserts will decorate your pastry display with elegance.
Join my course and explore the world of delicious gluten, lactose and sugar free cakes!