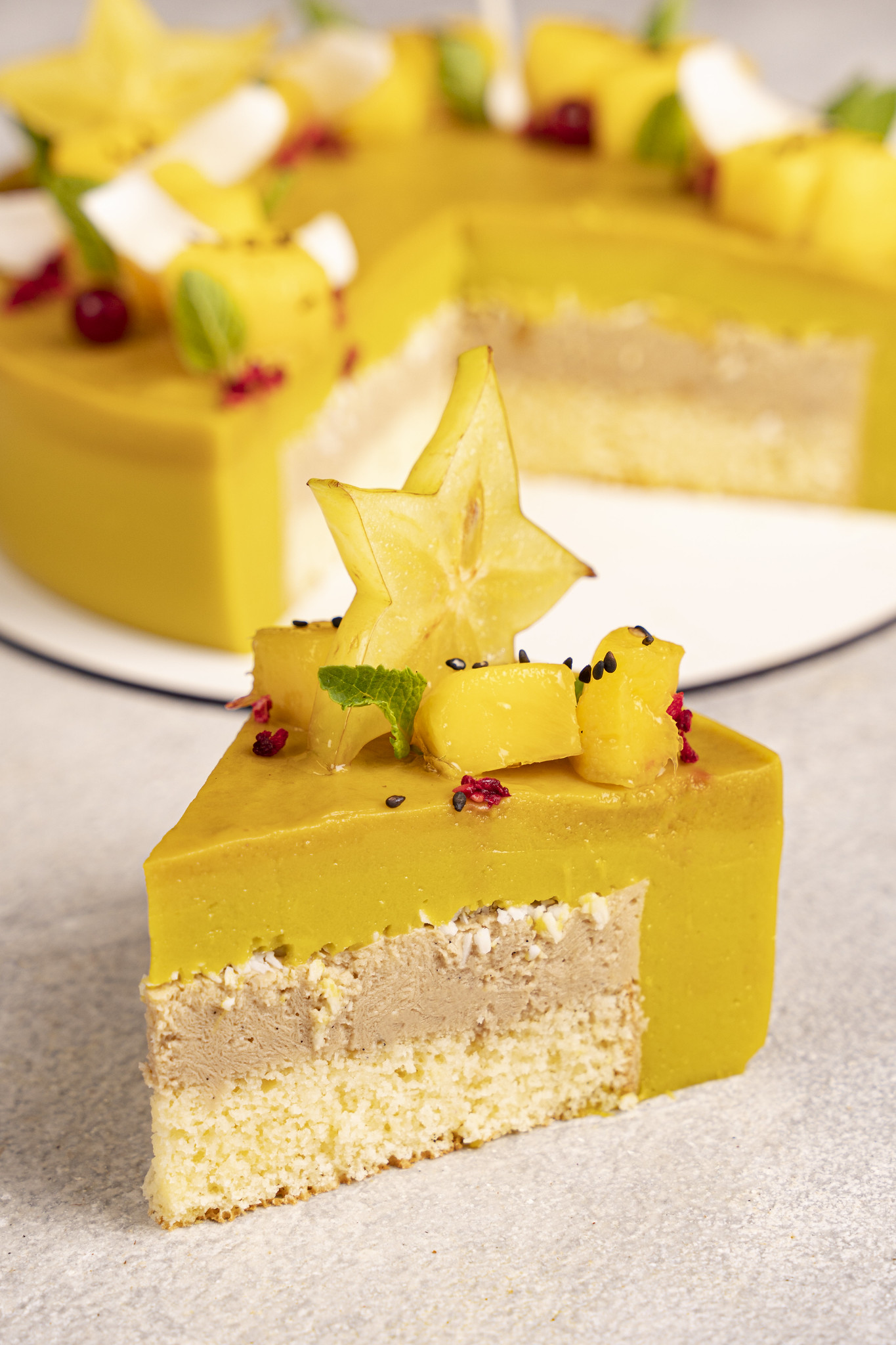 The cake is filled with freshness and summer joy thanks to the delicate colours of the avocado, orange and mango jelly. The chef complements the bright fruity flavors with a coffee custard cream and a light, airy sponge.
The surface of the cake is decorated with a wreath of mango cubes, orange and lime wedges, mint and red currants. The coconut petals and black sesame seeds add a touch of expression to the decor.
Pastry Chef
Tutor at Kiev International Culinary Academy
Hello everybody! My name is Vitalina Petrunyok and I am delighted to invite you to my online course 'Gluten, Lactose and Sugar Free Cakes'.
The cakes from this collection are both sophisticated and delicious, seducing everyone around to try a piece. I'm sure you will enjoy their original flavors. We will prepare 5 cakes: an Apricot and Cottage Cheese cake, a Honey cake, a Chocolate Date cake, an Avocado, Orange and Coffee cake, and an Almond, Orange and Coconut cake.
Often, sugar and wheat-free cakes can be difficult to make attractive for the pastry showcase. In my course, I will show you that these cakes can not only be healthy and tasty, but also beautiful in appearance and cut. These desserts will decorate your pastry display with elegance.
Join my course and explore the world of delicious gluten, lactose and sugar free cakes!