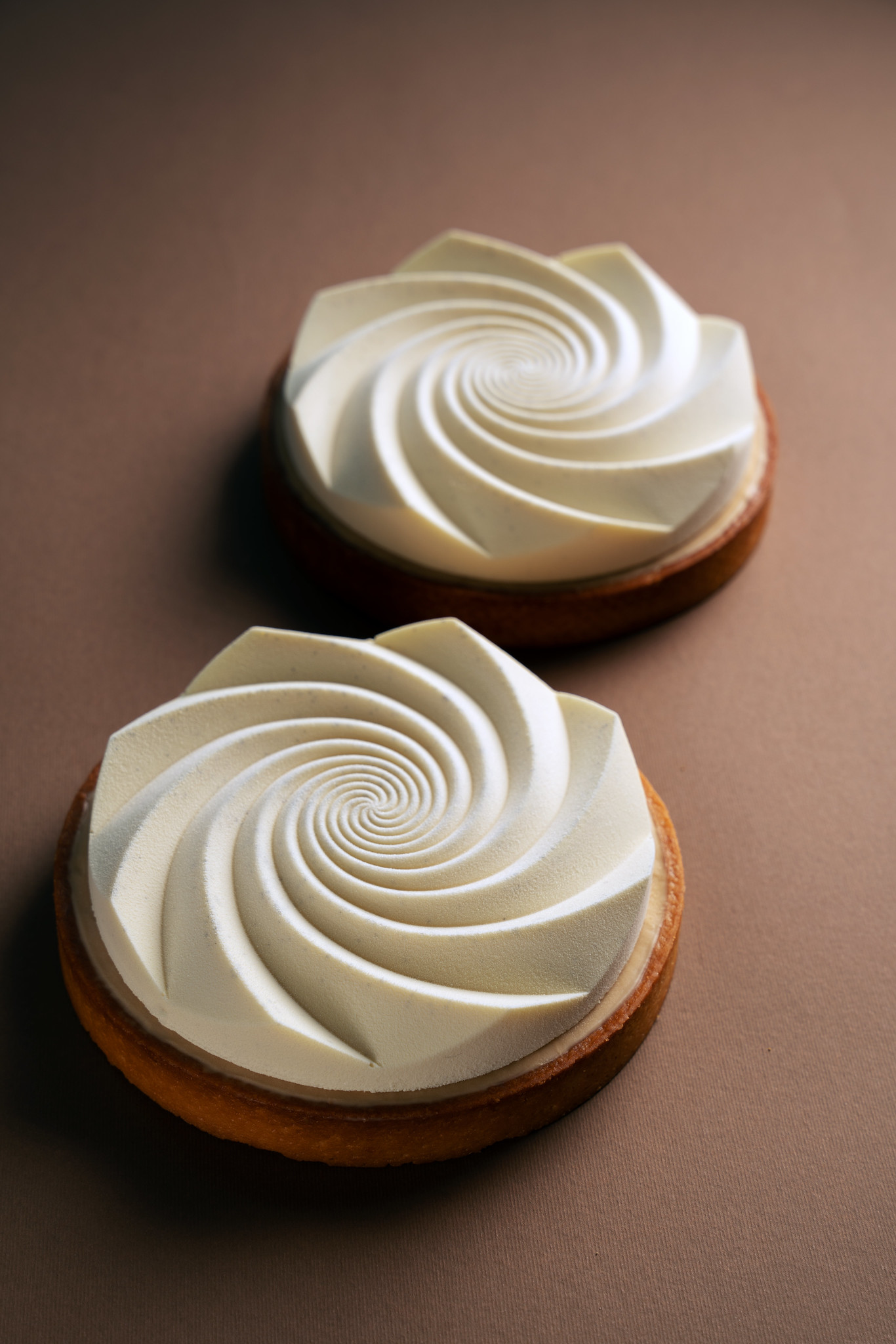 Use this block to showcase testimonials, features, categories, or more. Each column has its own individual text field. You can also leave the text blank to have it display nothing and just showcase an image.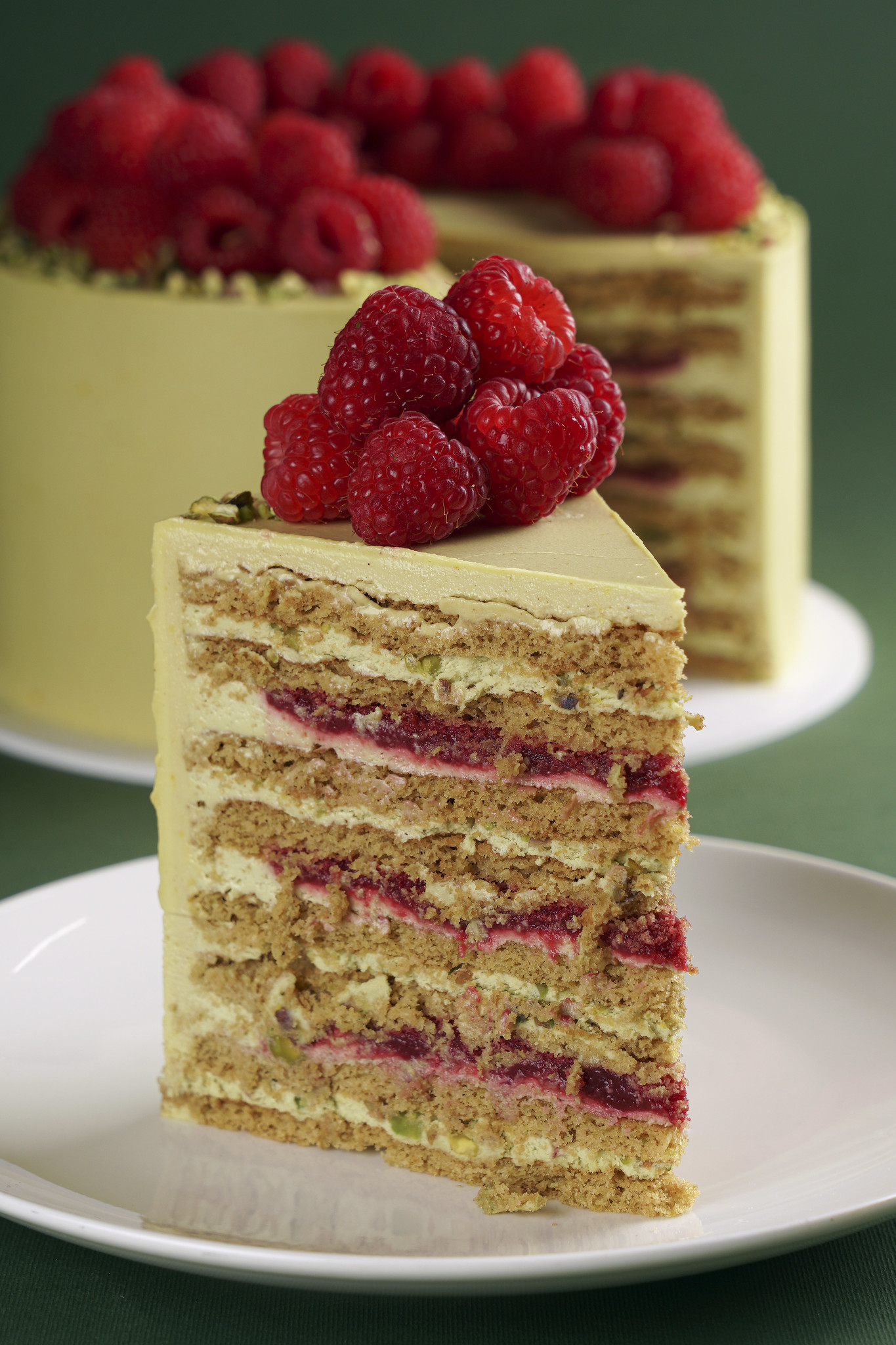 Pistachio Raspberry Honey Cake
This cake has been designed for true pistachio lovers. It is delicate with a bright, fresh note of raspberry and a pronounced honey accent.
Make this bright cake and enjoy its rich pistachio, raspberry and honey flavours!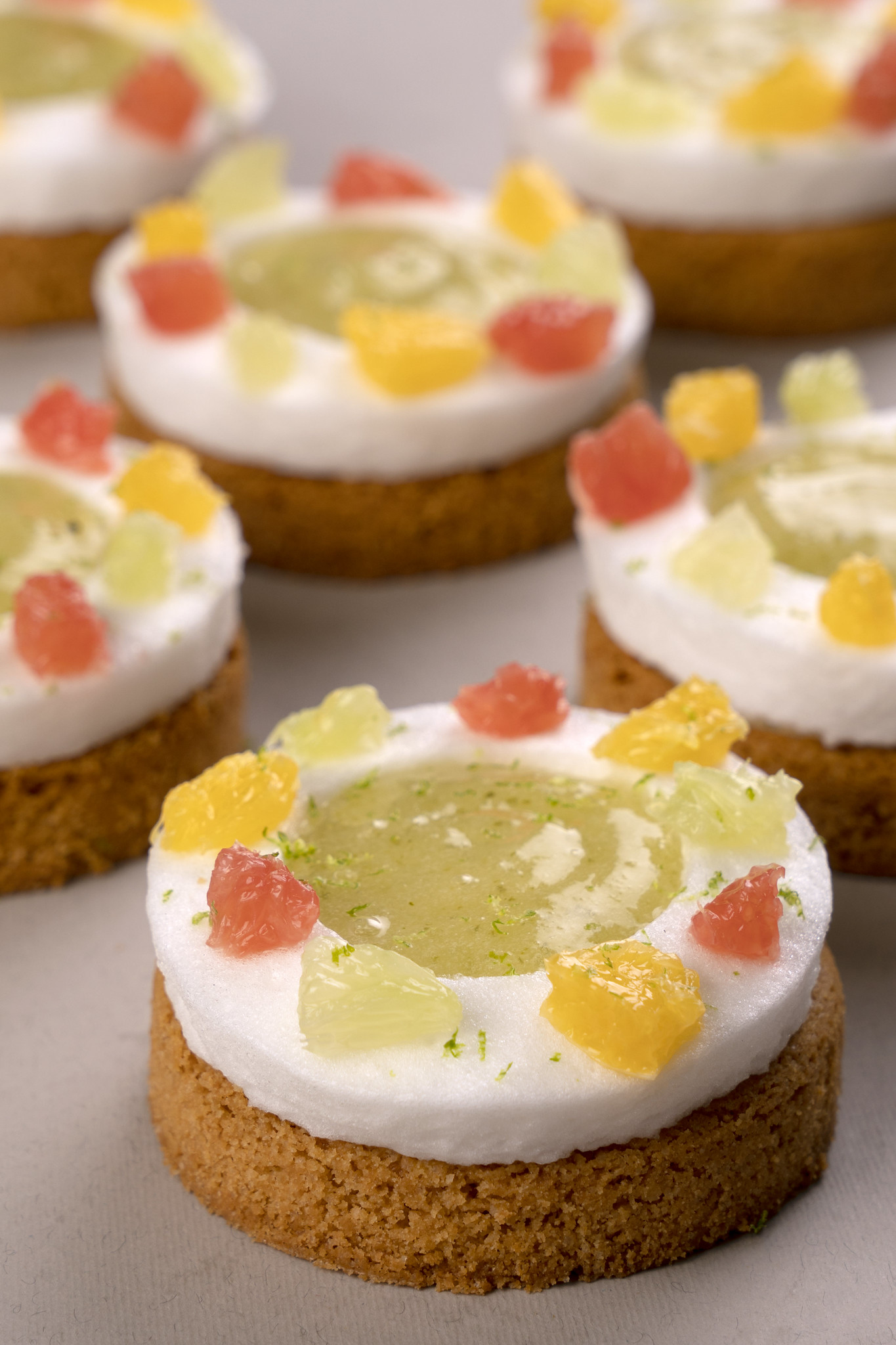 This tartlet seduces with its fresh and juicy textures, which are beautifully presented on a baked base.
Make this bright pastry and experience the fresh citrus flavors and delightful basil notes!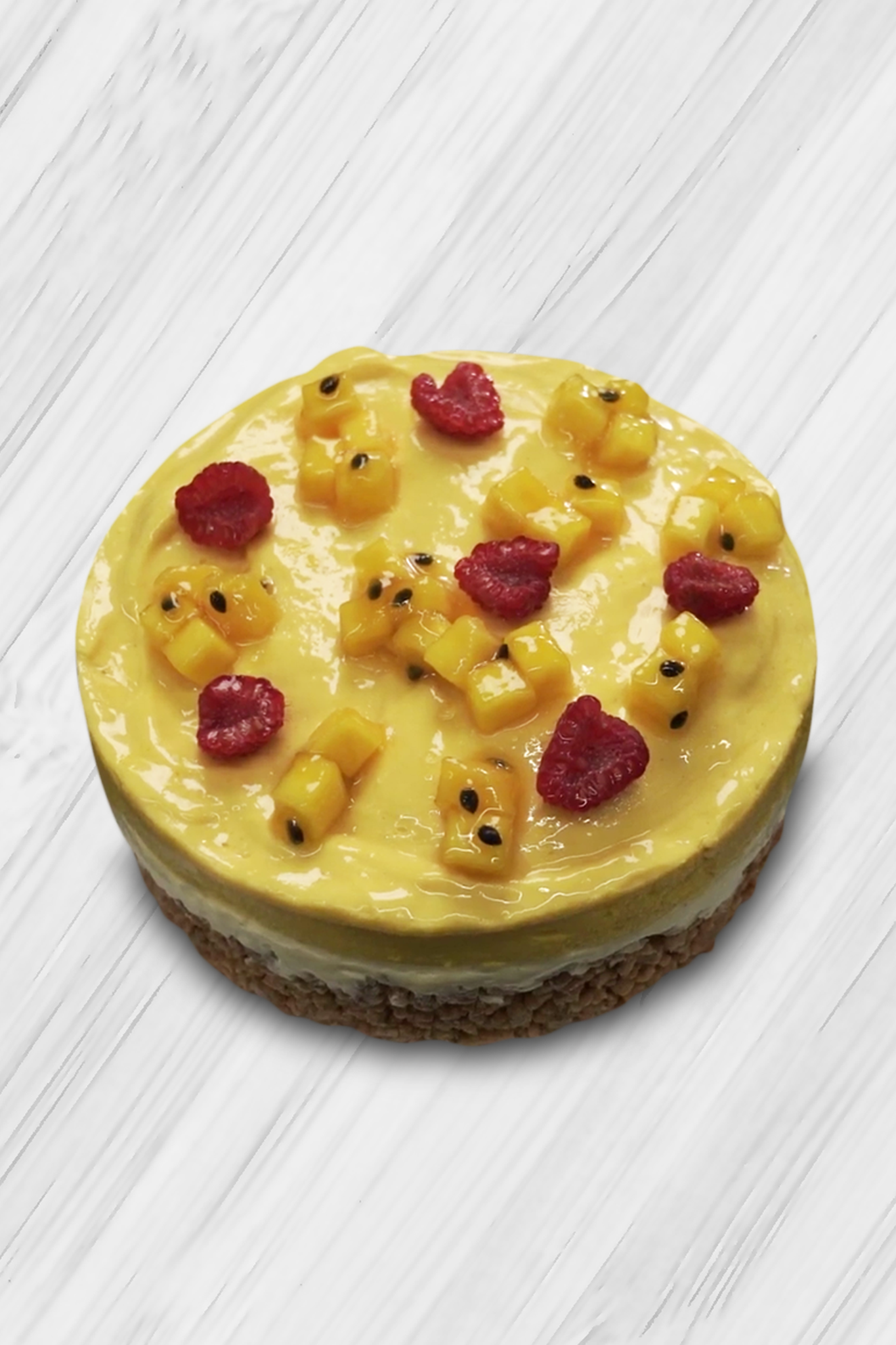 Mango and Passion Fruit Cheesecake
This is a no-bake cheesecake. It will please you with it's moist texture along with mango and passion fruit exotic taste.
Such a method of preparation allows you to keep the flavors of exotic fruits very expressive and pronounced.
For this Paris-Brest pastry, the Chef baked the choux base in a tube shape using a special technique and filled in the ready choux tube with hazelnut praline, light cremeux and nice chocolate ganache.
Enjoy a creative process and delicious outcome!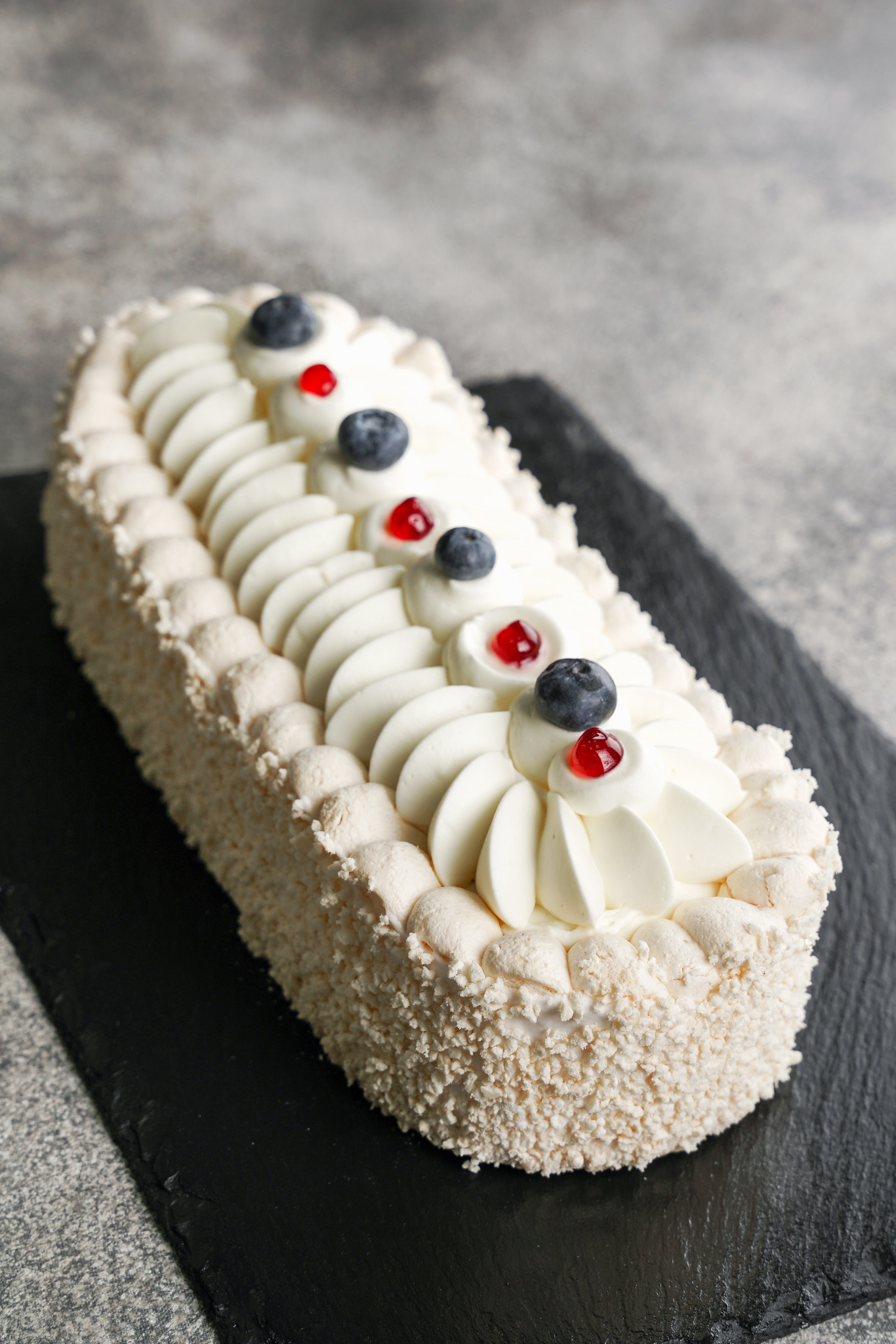 A modern version of the world famous pastry by Nicolas Boussin will delight you with its light taste and elegant look.
To achieve the perfect cake shape, Chef will show you a special meringue technique that will create rhythmic waves on its surface.