In this open webinar you are going to receive professional recipe-formulas for the Lemon curd, Lemon & poppy seed sponge, Cream cheese Chantilly cream, Cream cheese Mousse with vanilla, Nappage, Velour spraying, Chocolate décor and Lemon gel, and you are going to assemble them into a stunning mousse cake
HOW THIS ONLINE COURSE IS DIFFERENT FROM OTHER ONLINE COURSES?
Every minute of your time will be invested with benefits
The webinar is divided into relevant practical and theoretical modules. We offer only concentrated knowledge and no wishy-washy information.
At the webinar, you can ask the chef any questions about the covered topics. Live broadcast - 1.5 - 2 hours: pastry theory and practical module with tutorials on making the Citronello cake.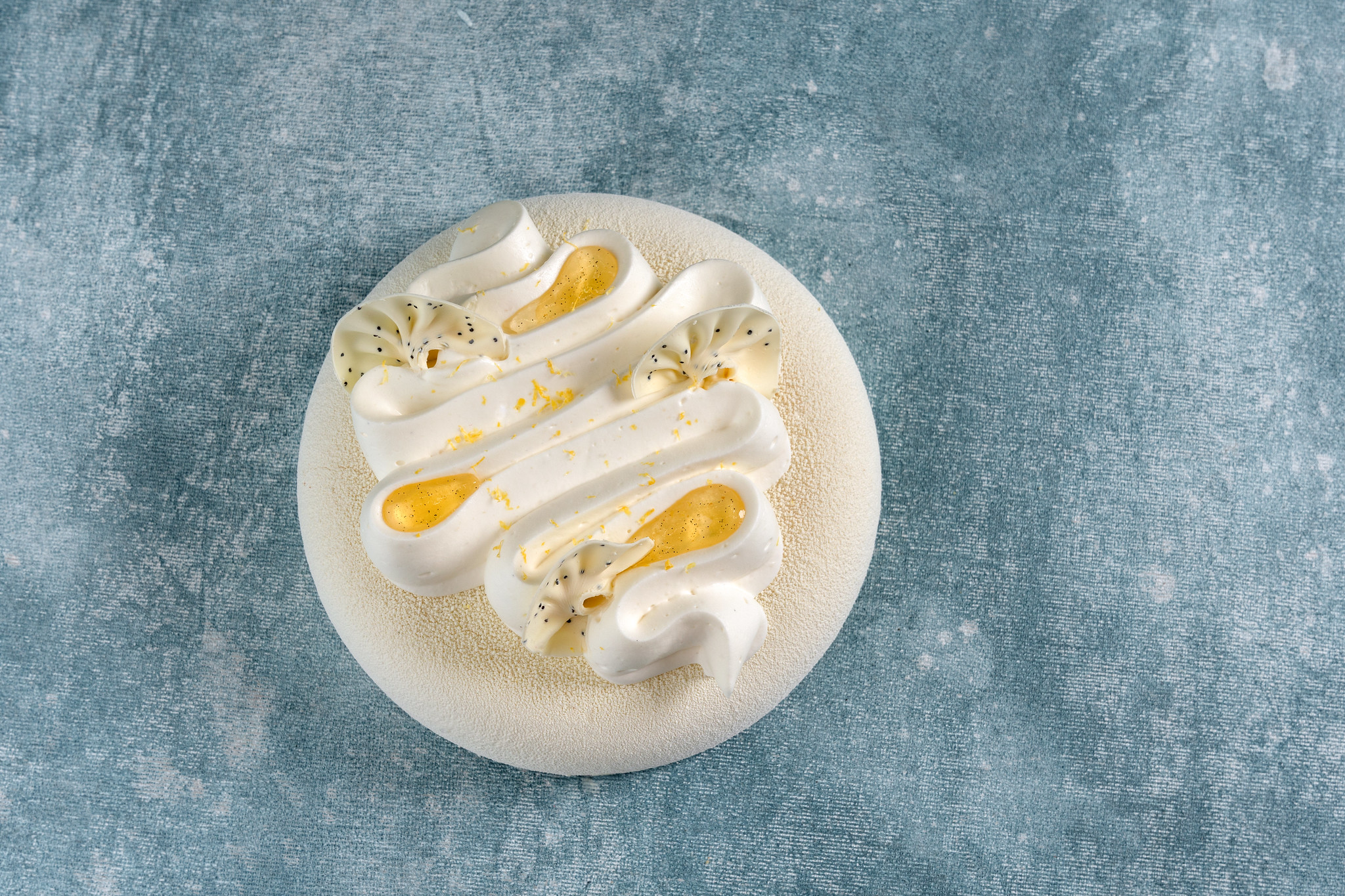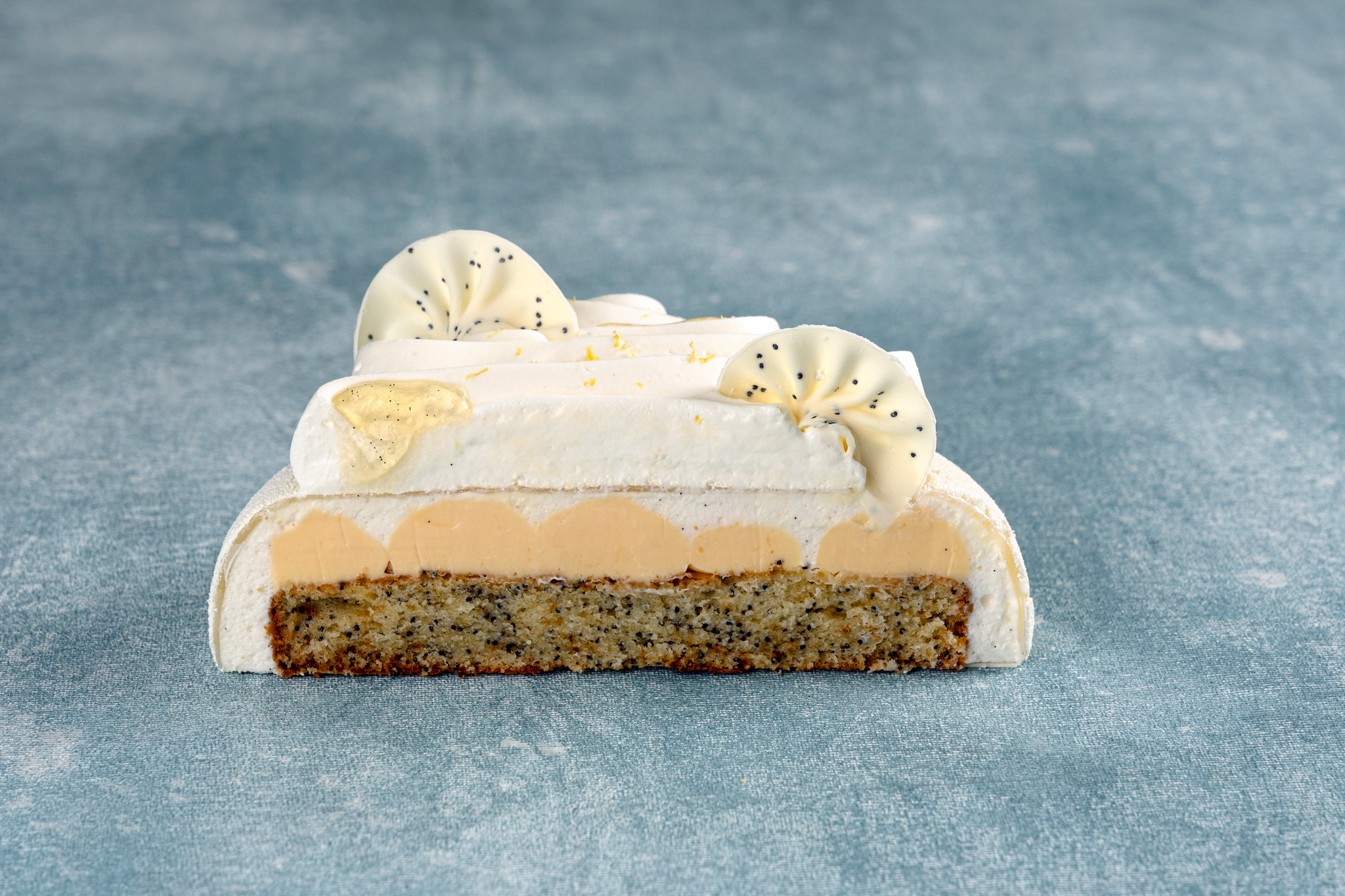 You are going to get professional knowlege from the international pastry academy KICA
During the live webinar you will find out which rules the chefs obey.
Learn the types of creams with suit for decorating the cake.
Find out about the types of cream for pipping and decorating the cake.
Learn how to prepare a delicious cream for cake decoration, which will act as a full-fledged texture that forms the taste of Citronello cake. Also, learn how to make chocolate bows with poppy seeds.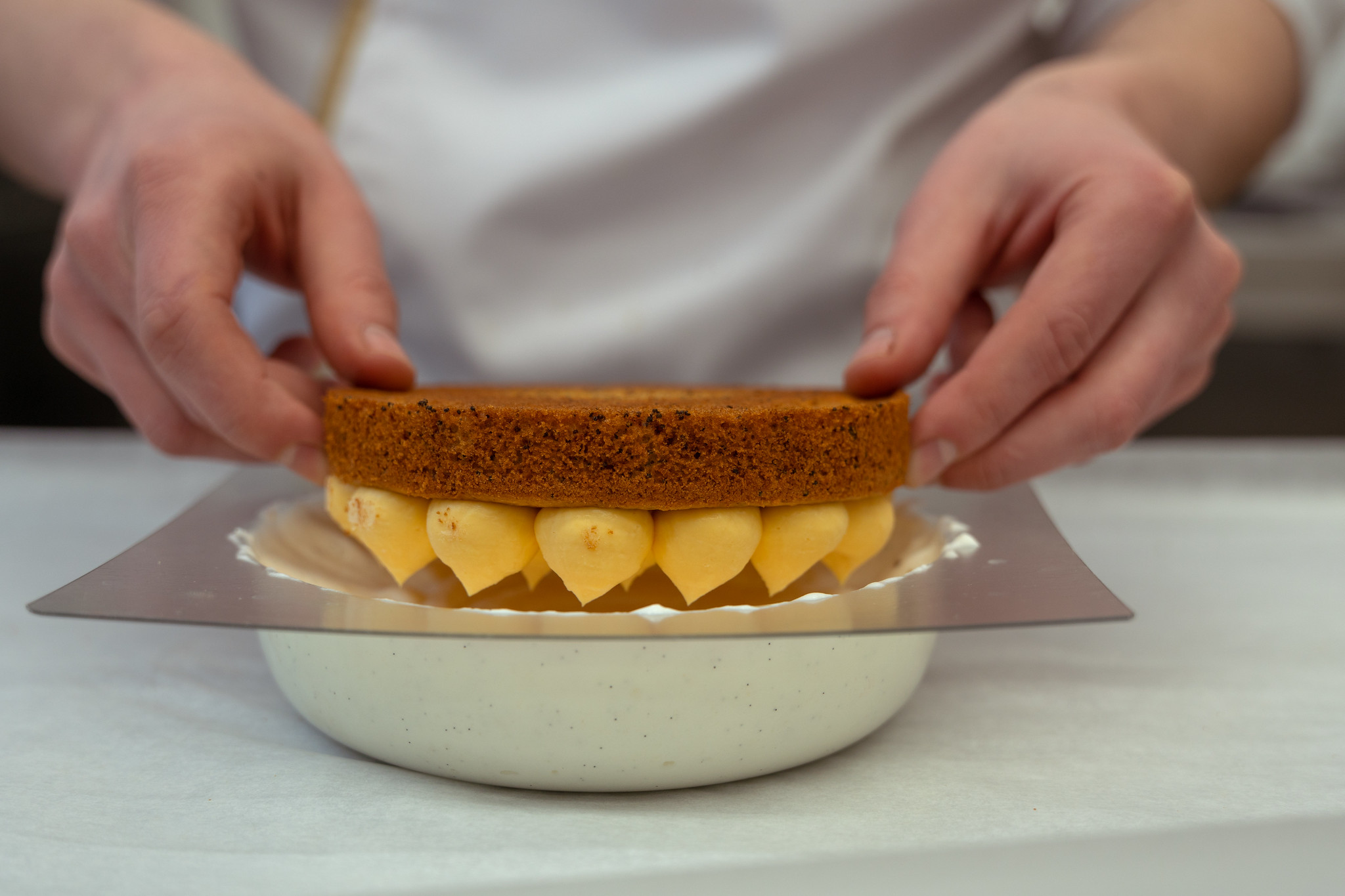 Practice based on
detailed training materials
You will make the Citronello cake using the professional recipe and techniques. For this, we provide you with the live webinar, quality video tutorials, PDF recipe and chef's advice feedback.
Step by step, under the guidance of the chef, you will prepare a poppy seed sponge, lemon curd and cream cheese Chantilly cream, assemble these textures into an amazing Citronello cake and decorate the ready cake with chocolate decor with poppy seeds and lemon gel
CONFIRM THE QUALIFICATION:
RECEIVE THE CERTIFICATE ABOUT THE SUCCESSFUL COMPLETION IF YOU COMPLY WITH ALL THE CONDITIONS OF THE COURSE