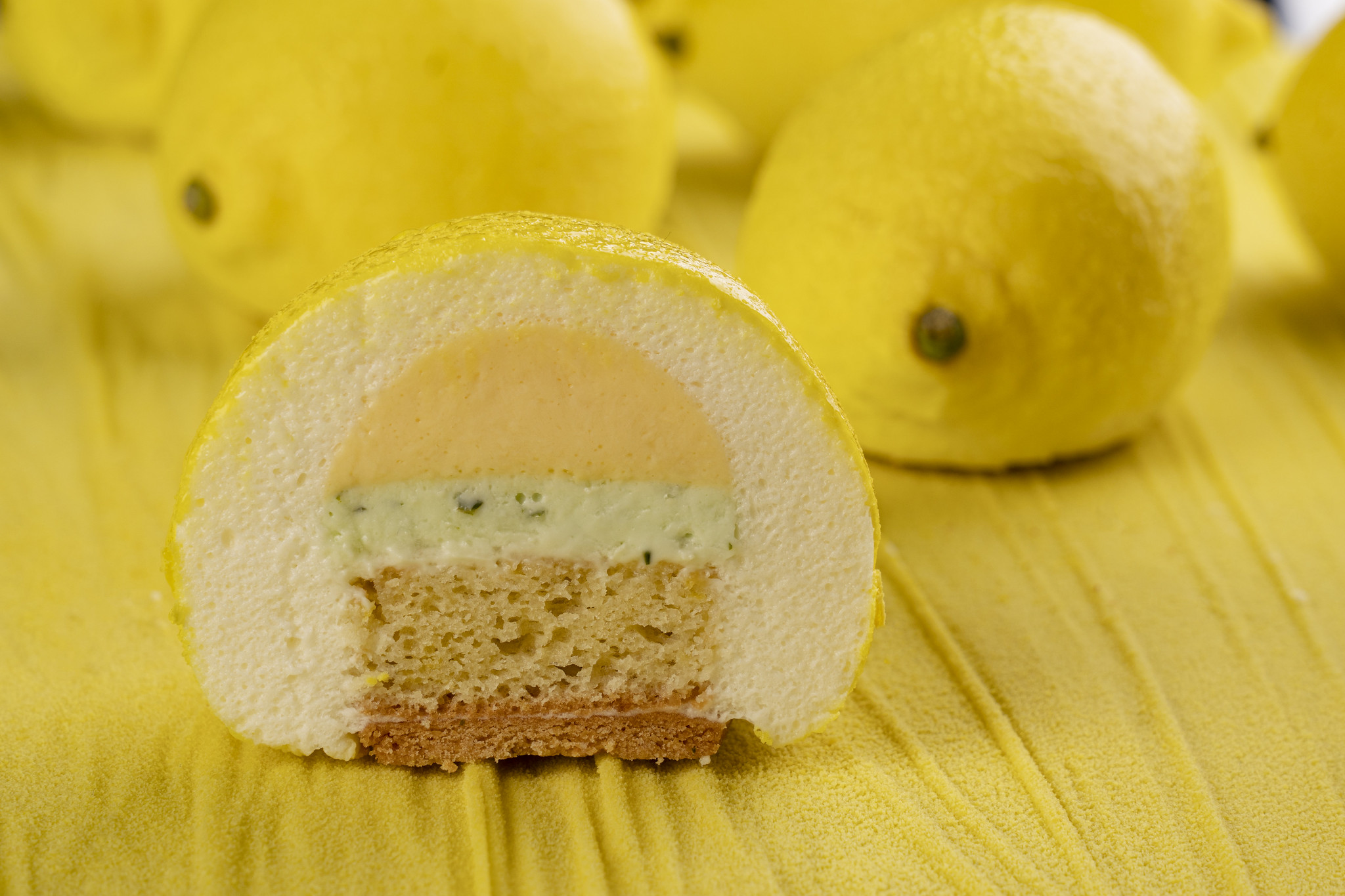 LEMON INDIVIDUAL MOUSSE CAKE: 

For these cakes, the chef combined lemon mousse with mint ganache, lemon crémeux, lemon zest sponge cake and shortbread.
Using this cake as an example, Dinara Kasko will show you how to make a handmade mold yourself. The chef will teach you how to make a lemon-shaped mold from silicone, agar-agar or gelatin. By doing this, or using a ready-made factory mold, you will learn how to create cakes in any shape you want.
Lemon Individual Mousse Cake Course Curriculum

Available in days

days after you enroll

Lemon Individual Mousse Cake
Available in days

days after you enroll

Муссовое пирожное лимон Динары Касько
COURSE AUTHOR
DINARA KASKO
Modern pastry architect and mold designer
When I was 15, I decided to become an architect and I did it. I have got my architecture degree and worked as a professional designer creating interior and exterior designs for 8 years. 
At the same time, I discovered a new passion in myself and it was baking. I started to attend master classes of French pastry chefs and their artistic pastries inspired me a lot. 
With time I started to generate my own pastries ideas that were different from those I have ever seen. I imagined my pastries as inedible catchy and expressive design objects. In my imagination, my cakes had unexpected colors and shapes, looked very modern, stylish and minimalistic. 
I started to implement my ideas trying to create my first mousse cake molds. It was a long way from my first wooden mold to 3D printing and big industrial production in fancy boxes as you may buy them now. 
The concept of my molds is to provide a ready high quality design solution, which is easy to implement for anyone from amateur to professional pastry chef. Mold shape itself is already a finished laconic decoration of the cake full of elegance and dynamic. 
I position myself as a pastry mold designer and I feel in this my uniqueness and devotion. And this is what people expect from me: new shapes ideas, new molds and new inspirations