REGISTER FOR A FREE LIVE CLASS and learn how to make a Marshmallow individual mousse cake!
Learn how to master mousse cakes, discover the nuances of working with silicone molds, enjoy the delicious flavor fusion of simple but sophisticated Marshmallow Individual Mousse Cake by Dinara Kasko

WHAT YOU WILL GET IN THIS LIVE CLASS?


PASTRY PRACTICE:
Learn how to make a gelatin mass
Learn how to make apricot compote 
Learn to make shortbread dough
Learn to make a delicious Dacquoise sponge
Bake a sponge in a frame and learn how to remove it properly
Make a perfect mousse
Assemble the cake in a mold and properly freeze it
Unmold the cakes to keep the desired shape
Learn how to make velour chocolate spraying and cover a cake with it
TRAINING MATERIALS
7 video-tutorials on Marshmallow Mousse cakes
Marshmallow mousse cake recipe.pdf + recalculated version for a simple mold
Q&A SESSION:
Making apricot compote
Preparing Dacquoise sponge
Making mousse
Assembling a mousse cake
Unmolding a mousse cake
Spraying a mousse cake
Unfreezing a mousse cake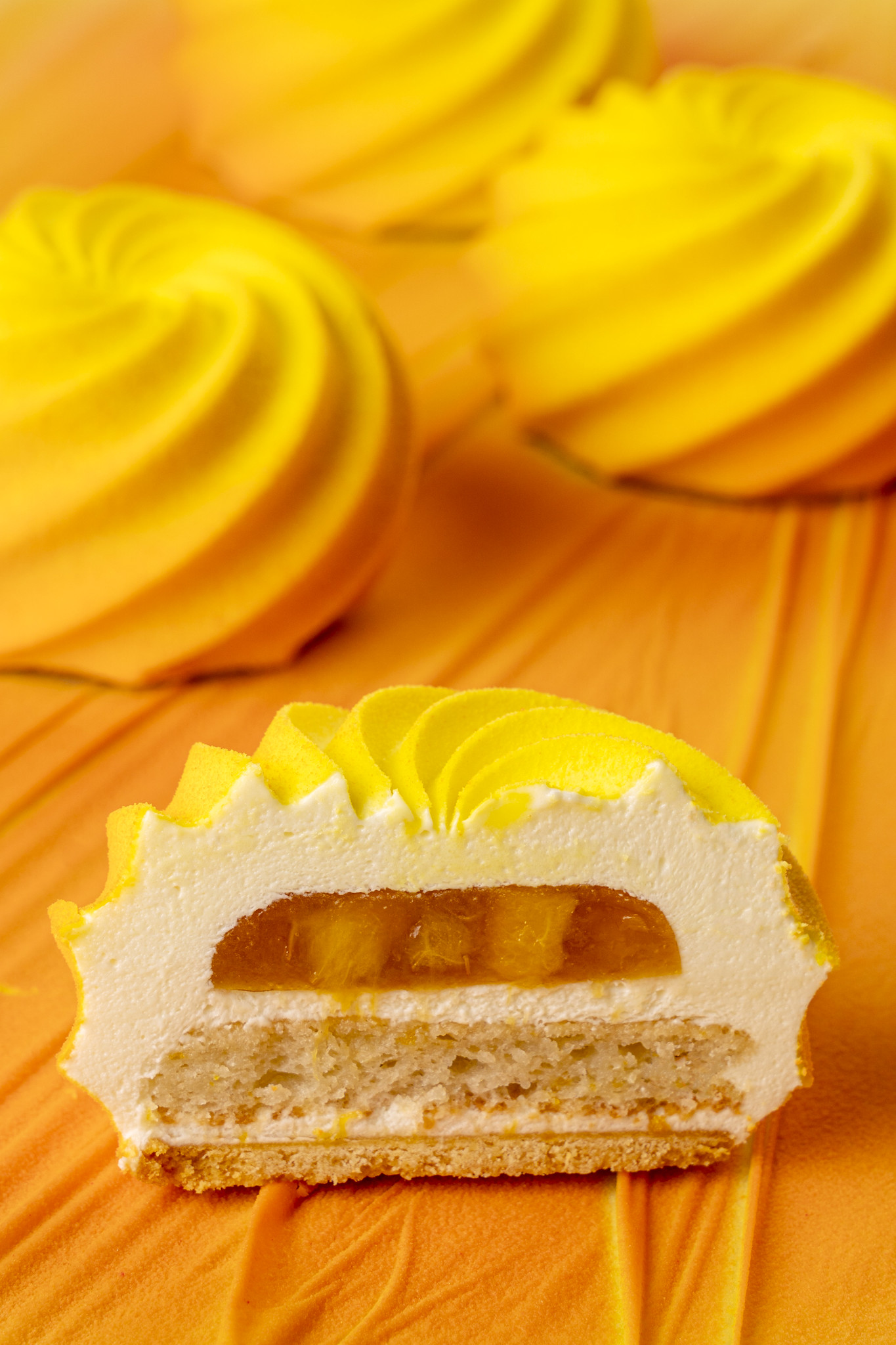 ● Dinara's few words about her and her pastry concept 
● Marshmallow mousse cake class: 
1. Video-Tutorial on Gelatin mass. Q&A session 
2. Video-Tutorial on Making Daquoise Sponge. Q&A session 
3. Video-Tutorial on Making Mousse. Q&A session 
4. Video-Tutorial on making the apricot compote. Q&A session 
5. Video-Tutorial on Assembling Mousse Cakes. Q&A session 
6. Video-Tutorial on Making Velour Spraying Mixture. 
7. Unmolding. Spraying cakes. Q&A session