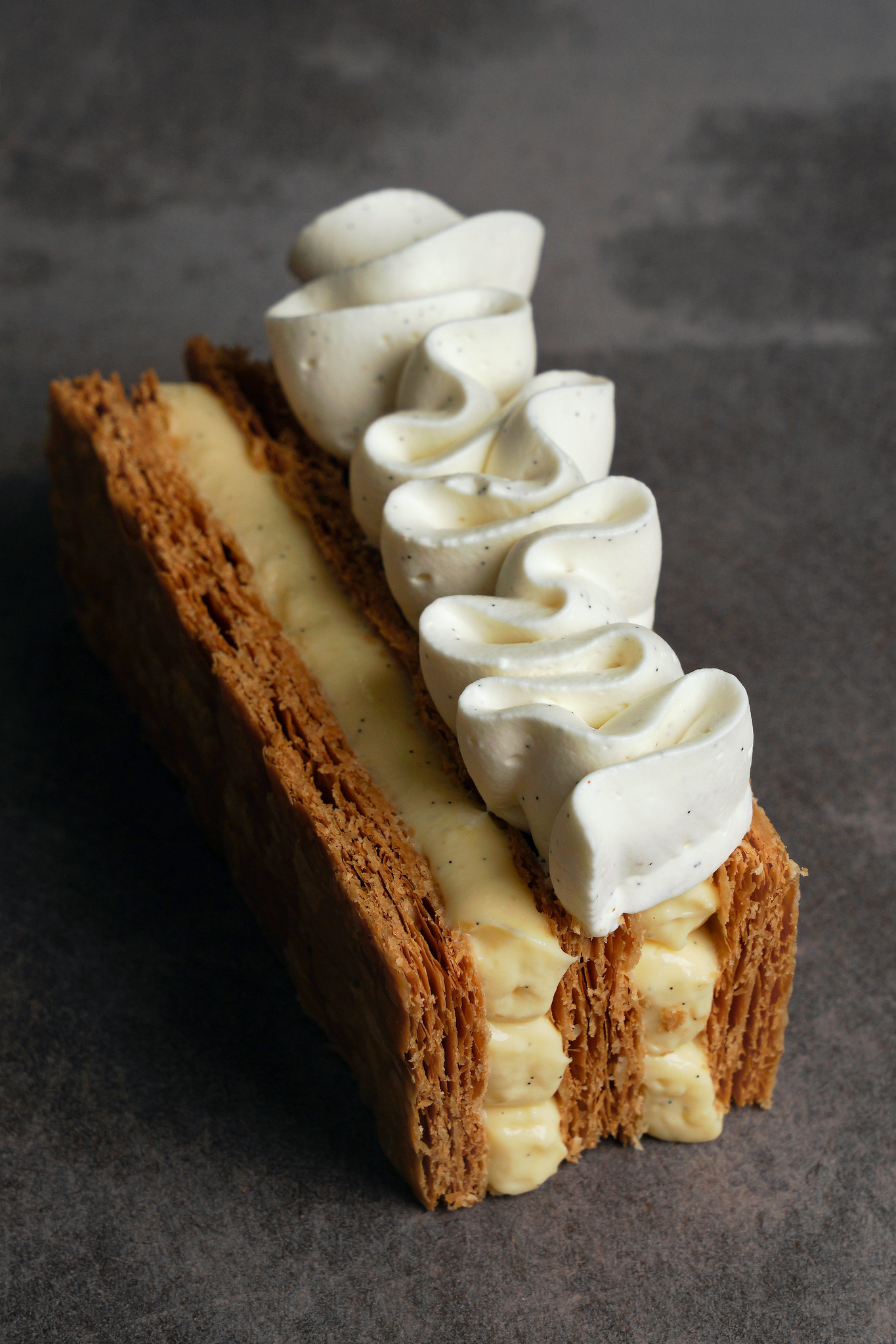 Millefeuille looks mesmerizing due to the amazing combination of baked and creamy textures. The puff layers look crispy and appetizing. A great dessert, indeed!
To create a luscious Millefeuille chef Antonio Bachoure used only two components – crunchy well-baked puff pastry and rich vanilla pastry cream, a perfect match impossible to resist.
The chef adjusted the pastry cream recipe to freeze this individual cake which makes it more convenient for a large scale production
Available in days

days after you enroll

Video lesson and recipe
Pastry chef, restaurants owner
Best Pastry Chef 2018, Pastry Chef of 2019
Hello, I am Antonio Bachour and welcome to my course on "Viennoiseries and Individual Cakes for Pastry shops". 
I started my professional way in pastry since my 17. 
I have more than 30 years of experience in creating and producing pastries. I had an honor to work with Four Seasons Hotels, Trump Hotels, St. Regis Hotels at ONE to THREE Michelin Stars Restaurants. 
I started my own pastry and restaurant business in 2015 by opening Bachour Miami pastry shop. Now I am the owner of 2 more restaurants in Miami. 
During last 10 years I published 6 books on Chocolate, Plated Desserts, Viennoiserie and other pastries. 
Today I invite you to prepare with me a range of bright pastries: Croissants, Berries Tart, Classic Vanilla Millefeuille, modern Paris-Brest, Exotic finger bar, Delice cake, Blond cake and Red Tart. 
To make this course useful and exciting, I selected different types of pastries to provide you with a number of foolproof recipes and technics which I apply daily in Bachour Miami pastry shop. 
Each pastry will delight you with its bright look & flavor. 
Welcome to my first online course "Viennoiseries and Individual Cakes for Pastry shops"!