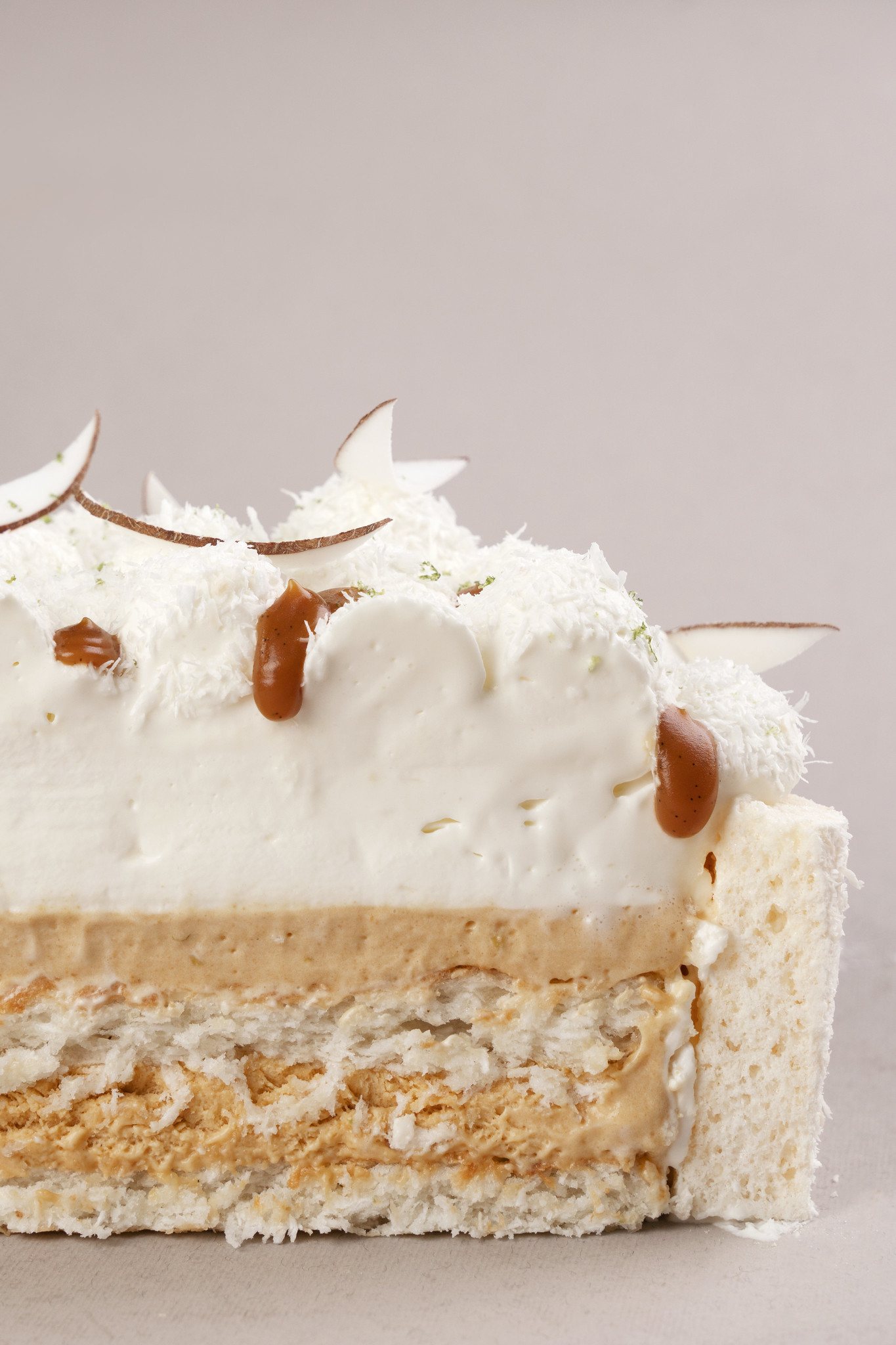 ON THIS COURSE

Master how to make 7 modern French pastries created by Chef Nicolas Lambert, a current Senior Executive Pastry Chef at Four Seasons Dubai
Use foolproof recipes and techniques from this course to drive your pastry business
Learn how to make choux au craquelin, silky whipped ganache, Linzer dough, gluten-free sponges, xanthan-based meringue, whipped jelly, and many more interesting textures
Learn how to assemble and decorate modern pastries created for gourmet restaurants and esteemed pastry boutiques
WHO IS THIS COURSE FOR?

Pastry students looking to make modern pastries. You want foolproof recipes, techniques, guidance and support from a professional instructor. You want to prove your skills with a certificate.
Coffee shop, pastry shop or home bakery owners. You are looking for fancy pastries that will enrich your patisserie assortment with new flavors, increase sales and attract new customers.
Pastry professionals interested in NICOLAS LAMBERT's pastry concept. You want to find out how Chef Nicolas Lambert creates his modern French pastries, while learning and trying out his original recipes.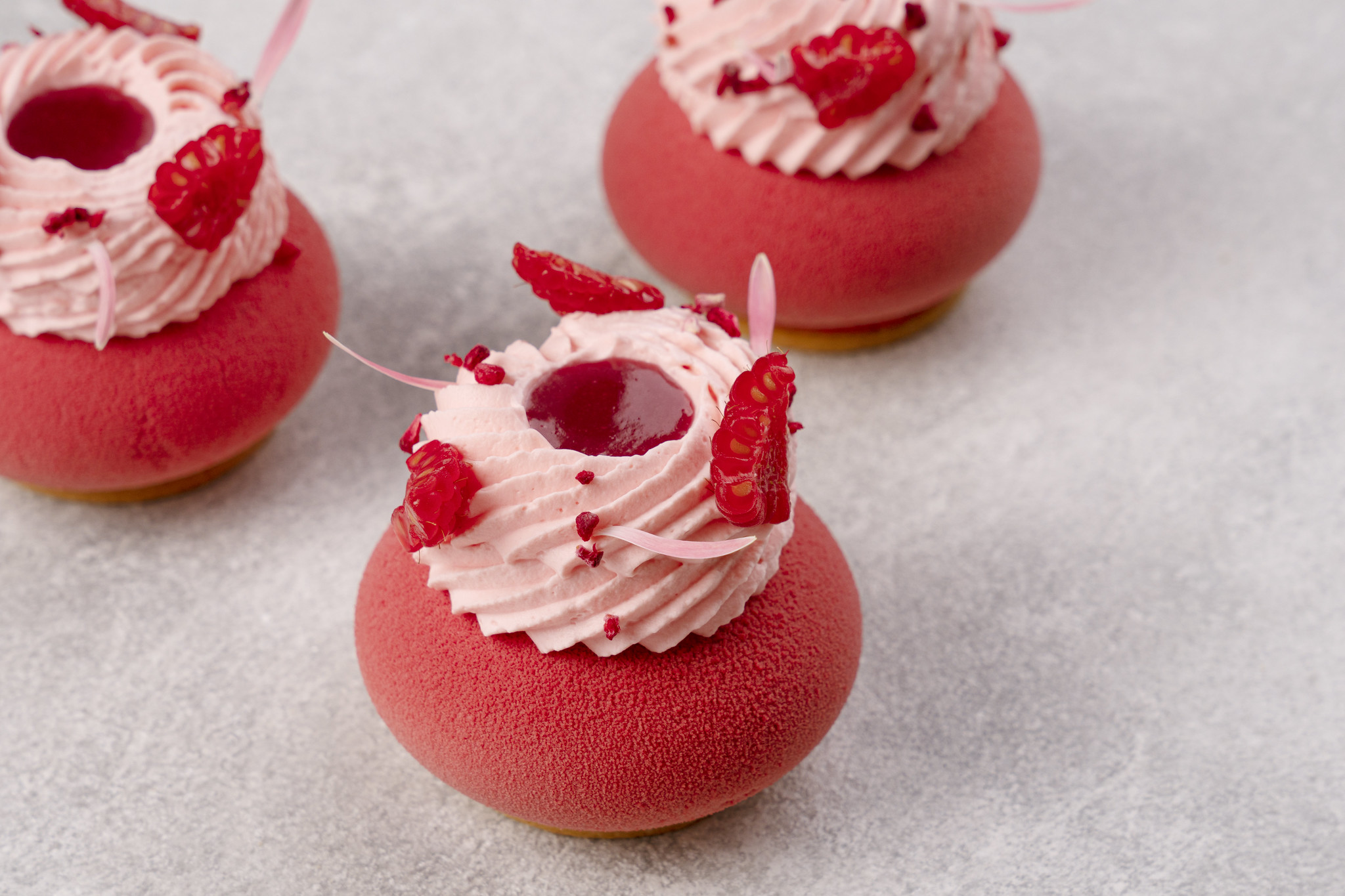 Raspberry and Rose Flower
The elegant Raspberry and Rose Flower cake impresses with its exquisite shape and appetizing textures.
The combination of raspberry, rose and lychee flavors is very fresh, adding both a pleasant sweetness and sourness. The lychee gives the cake a stunning aroma. This cake will seduce you with its delicious and attractive textures.
Make this bright and exquisite pastry for a special occasion!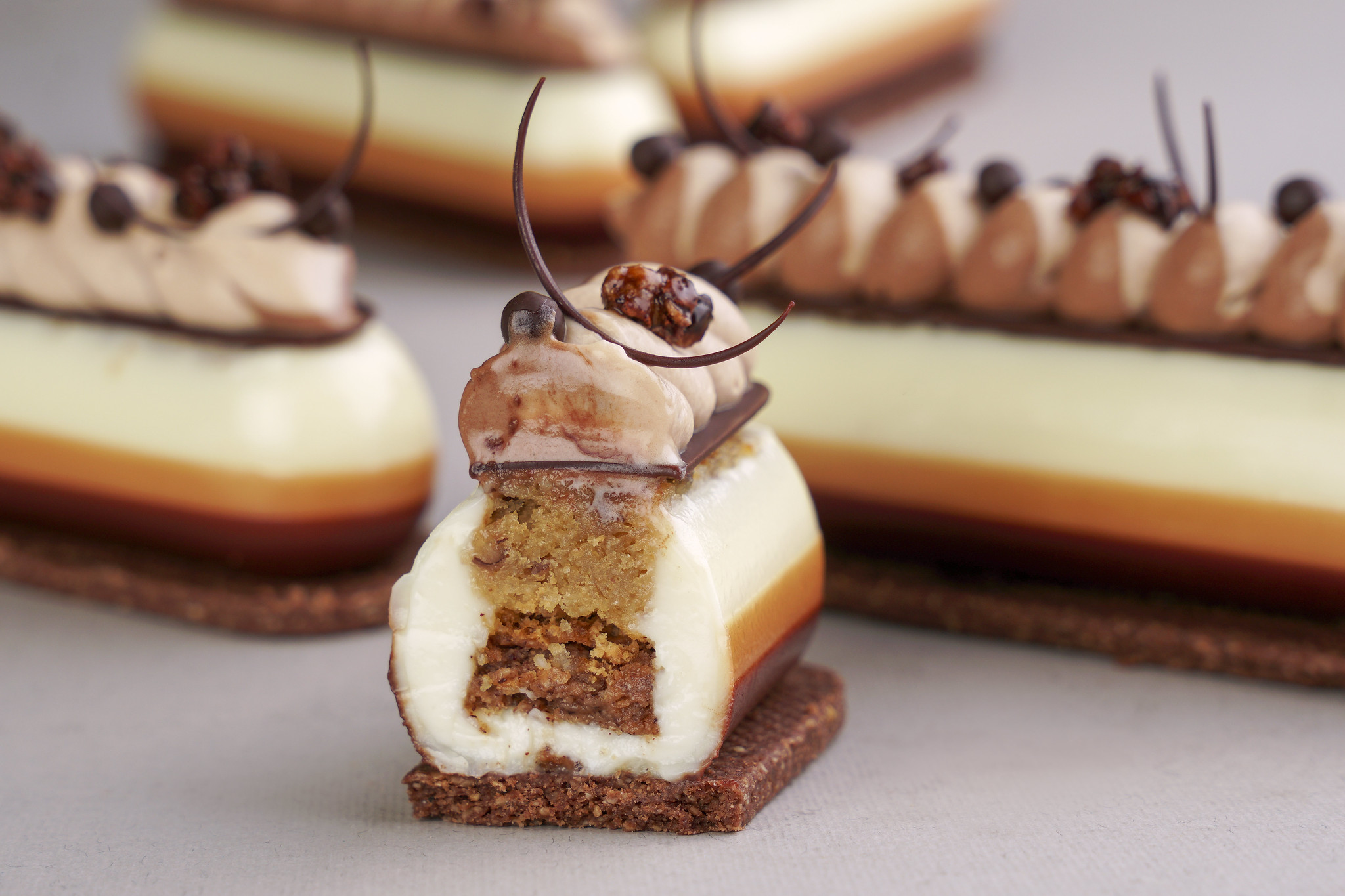 Three chocolates Individual Cake
The Three Chocolates cake is a dignified individual treat which proudly shows off its magnificent shape. A well-known classic pastry, it is presented in a modern way for haute cuisine.
This is a sophisticated pastry - due to a perfectly selected balance of chocolate flavors, an excellent result is always obtained with this cake. It combines three types of whipped ganache, which provide the pastry with a light taste. The melting texture of namelaka enhances the tasting experience and makes it a real pleasure.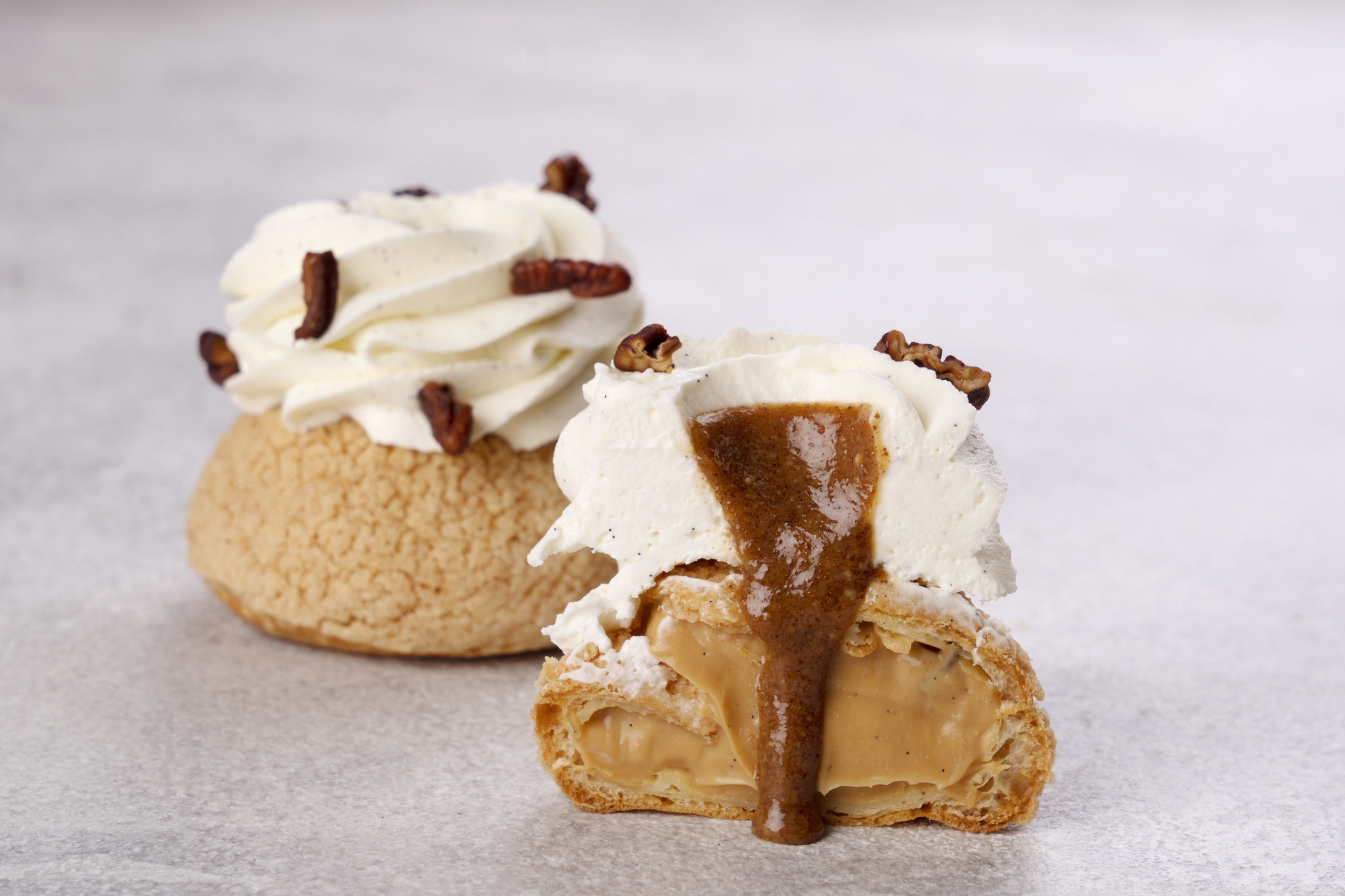 Vanilla and Caramel Puff Pastry
This is a classic puff pastry presented in a modern and elegant manner. Chef Nicolas Lambert will show you how to make a classic puff pastry covered in krakelen.
The pastries have a delicious caramel cream filling and are decorated with a curl of vanilla cream, which is filled with praline. Delicious, attractive and seductive, these textures will please even the most esteemed pastry enthusiasts.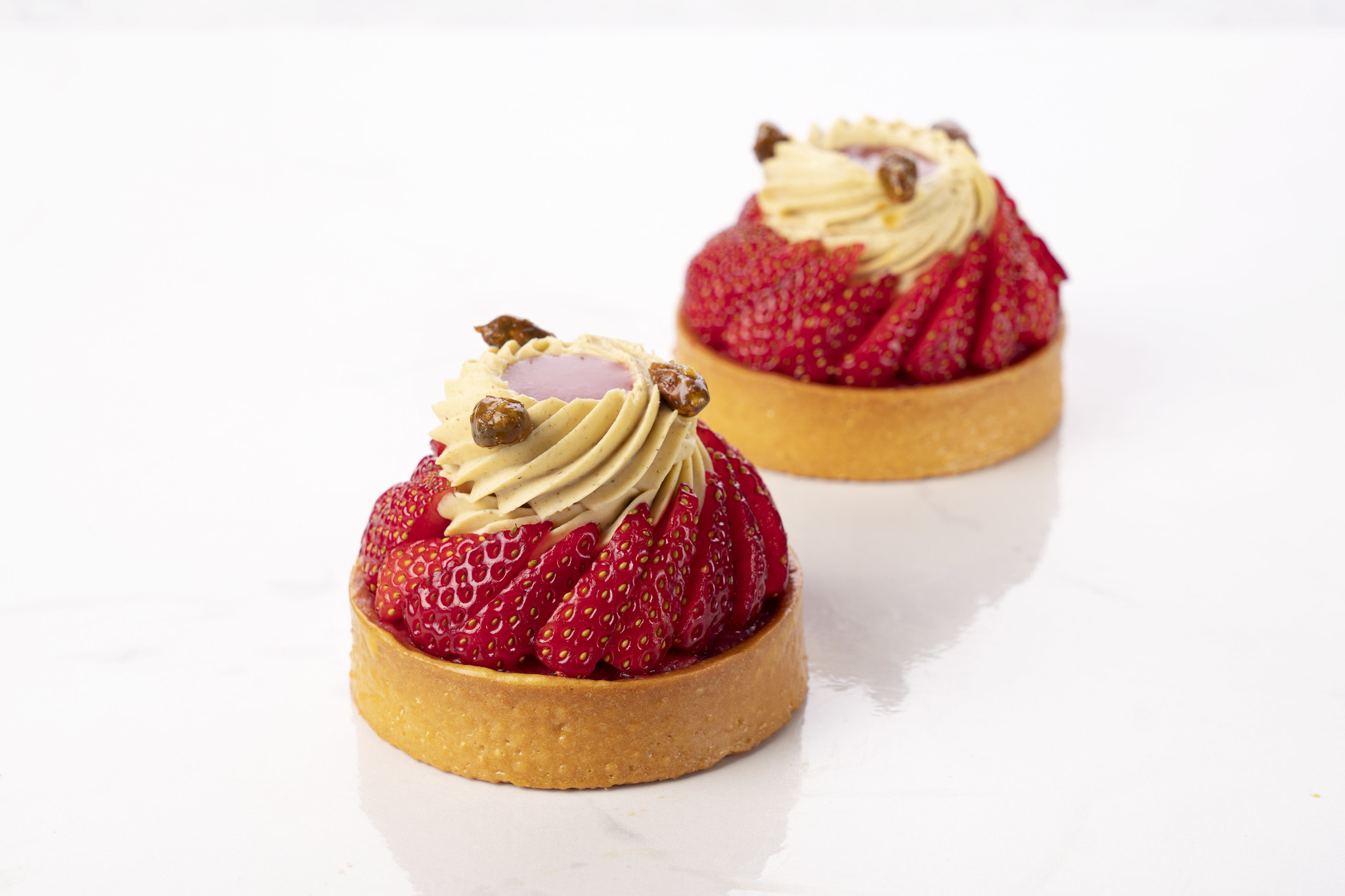 Strawberry and Pistachio Pie Tartlet
This tartlet shows off the classic combination of strawberry and pistachio with a modern and elegant presentation. The beautiful, fluid coulis texture seduces everyone to try it. Made from fresh strawberries, the décor is very beautifully laid out.
The combination of three contrasting textures - rich berry, silky creamy, and well-baked - makes this pastry truly a masterpiece.
All the flavors have a distinct character, creating an amazing medley of tastes. The pastry is filled with summer and freshness.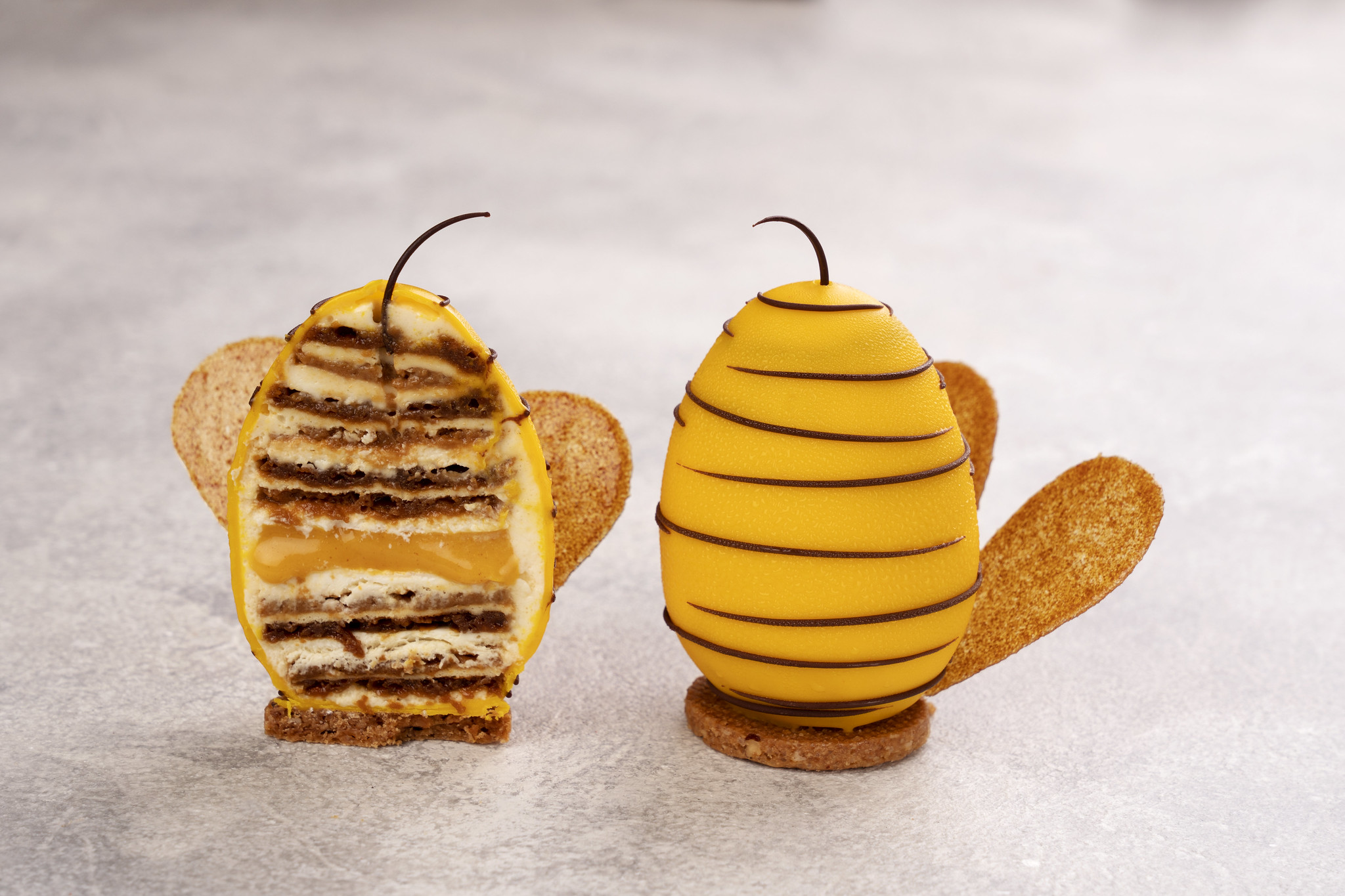 Bee Medovik Individual Cake
This recipe presents Chef Nicolas Lambert's version of the traditional honey cake. This individual cake contains all the elements of classic Medovik, which are assembled here in a creative yet elegant way.
With its soft, juicy flavors, this pastry has a wonderfully delicate aroma and honey aftertaste. The creamy, honey flavors and the perfect balance of honey sponge and cream are also a true delight. Delicious, attractive and seductive, these well-baked textures will charm all who try them.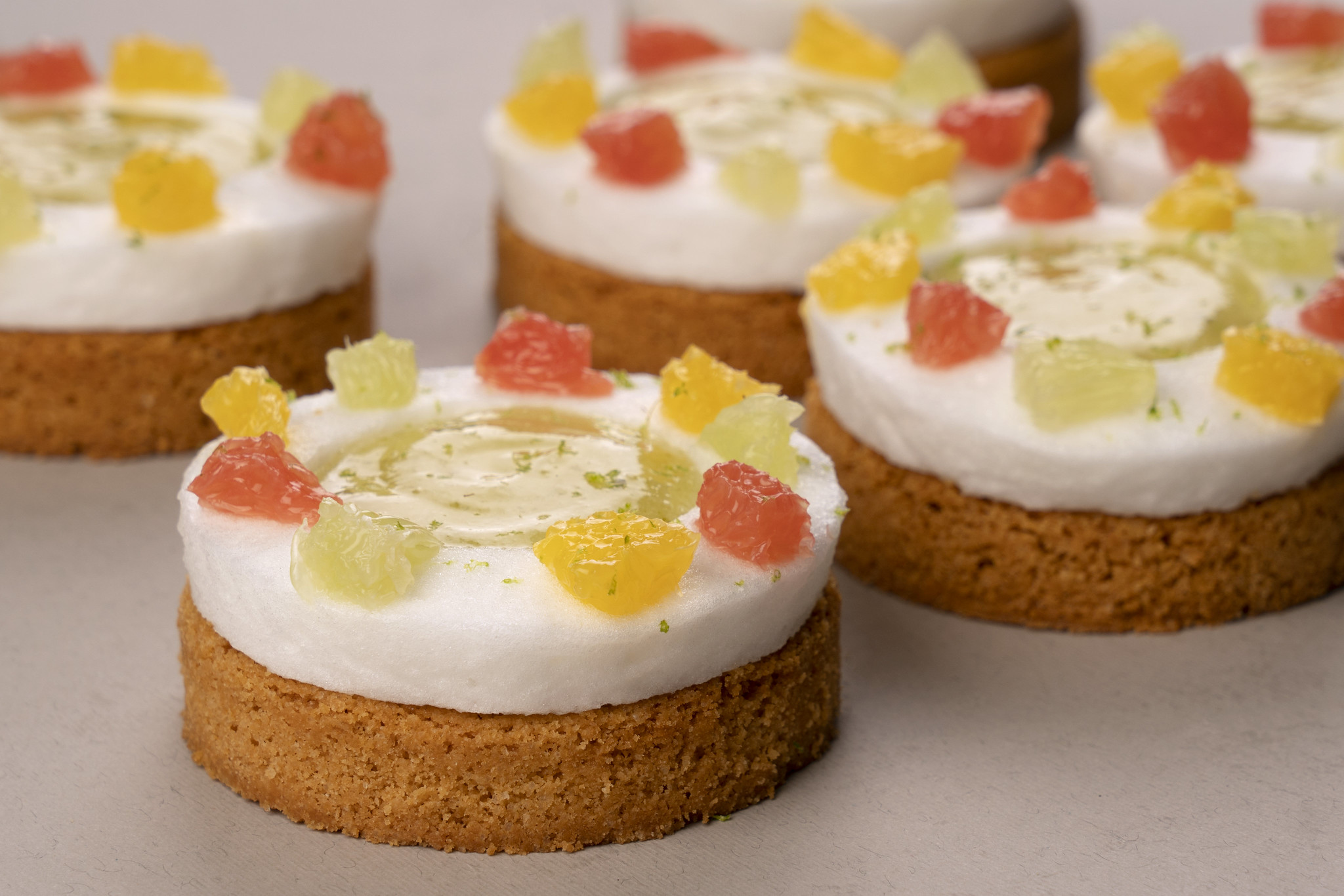 This tartlet seduces with its fresh and juicy textures, which are beautifully presented on a baked base.
Almost all of the textures are visible, enhancing the attractive and appetizing nature of the pastry.
Instead of using a classic, rather sweet meringue, Chef Nicolas Lambert makes a light, refreshing whipped jelly, giving the pastry an unusual shape. For the base, he complements the crispy and crumbly sablé Breton with contrasting fresh textures - a lime cream and gel with a spicy note of basil.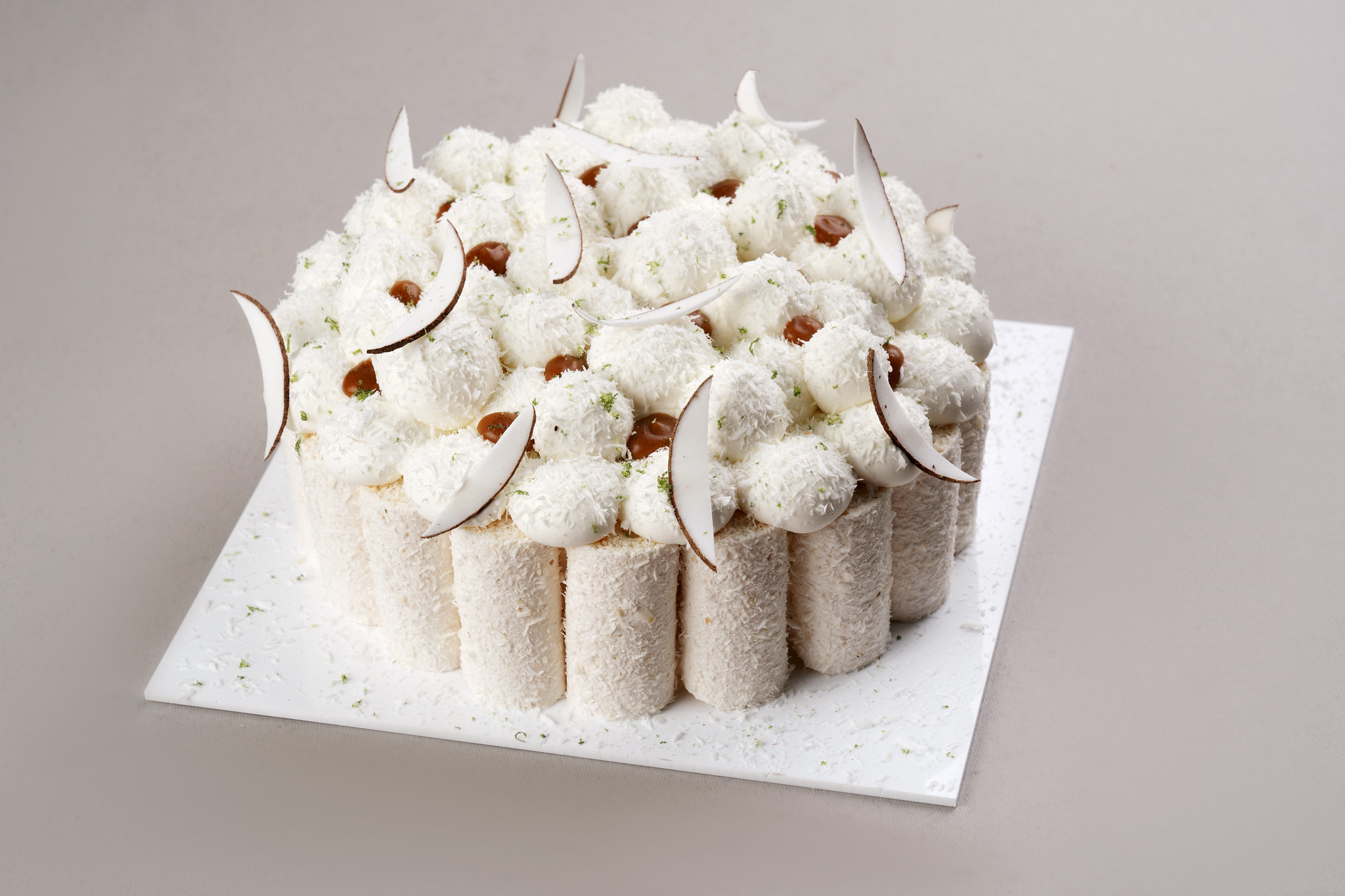 Coconut Caramel and Lime Cake
With its unusual shape, this cake looks futuristic and, at the same time, very appetizing and attractive due to its coconut and caramel decoration, which is beautifully presented on light, airy cream.
Chef Nicolas Lambert uses a special recipe for the meringue, using xanthan for the base of the cake. The texture of this meringue is designed to allow you to work with it for a long time, so that you can easily form it into the desired shape and it maintains its appearance for longer.
Modern French Pastries Course Curriculum

Senior Executive Pastry Chef at Four Seasons Dubai
Asia's Best Pastry Chef 2018
Hello, everyone! I'm Nicolas Lambert, and welcome to my "Modern French Pastries" course. 
Today, I invite you to join my ambitious course "Modern French Pastries" — ideal for perfectionists. In this course, you will be taught how to make classic French haute cuisine and present it in an elegant and contemporary fashion. All of the recipes are specially selected for their rich and palatable flavors. 
Designed for gourmet restaurants and high-end pastry boutiques, my desserts are, by nature, ambitious. They reflect the highest standards of quality in both their taste and appearance.
As a student of mine, you shall learn recipes that are used in professional French cuisine, thus reaching a new level of knowledge, skill and experience. You shall learn how to prepare choux au craquelin, silky whipped ganache, Linzer dough, marzipan sponge, xanthan-based meringue, whipped jelly and much, much more. 
Join my course and explore the world of haute cuisine!