JULIEN BOUTONNET ON HIS COURSE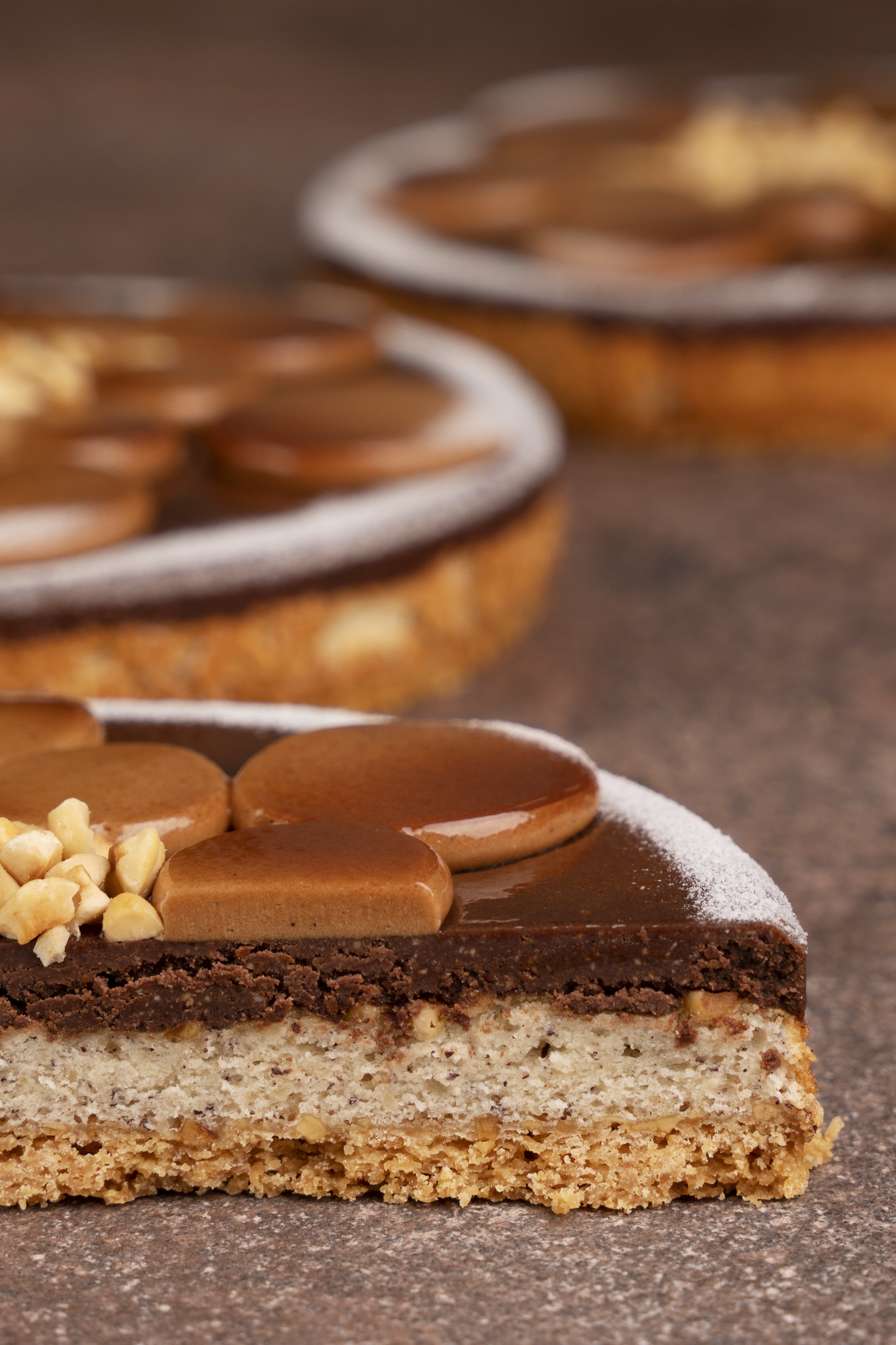 Learn to prepare tea cakes worthy of best pastry showcases with investing minimal time, effort and money
Learn how to make easy to pack, transport and store tea cakes that don't need a lot of molds
Learn how to assemble and decorate modern pastries created for gourmet restaurants and esteemed pastry boutiques
WHO IS THIS COURSE FOR?
Pastry students looking to make modern pastries. You want foolproof recipes, techniques, guidance and support from a professional instructor. You want to prove your skills with a certificate.
Coffee shop, pastry boutique or home bakery owners. You are looking for fancy pastries that will enrich your menu with new flavors, increase sales and attract new customers.
Professionals interested in JULIEN BOUTONNET's pastry concept. You want to find out how Chef Julien Boutonnet creates his pastries, taste his original desserts and learn new recipes from his "Elegant Tea Cakes for the Pastry Boutique" collection.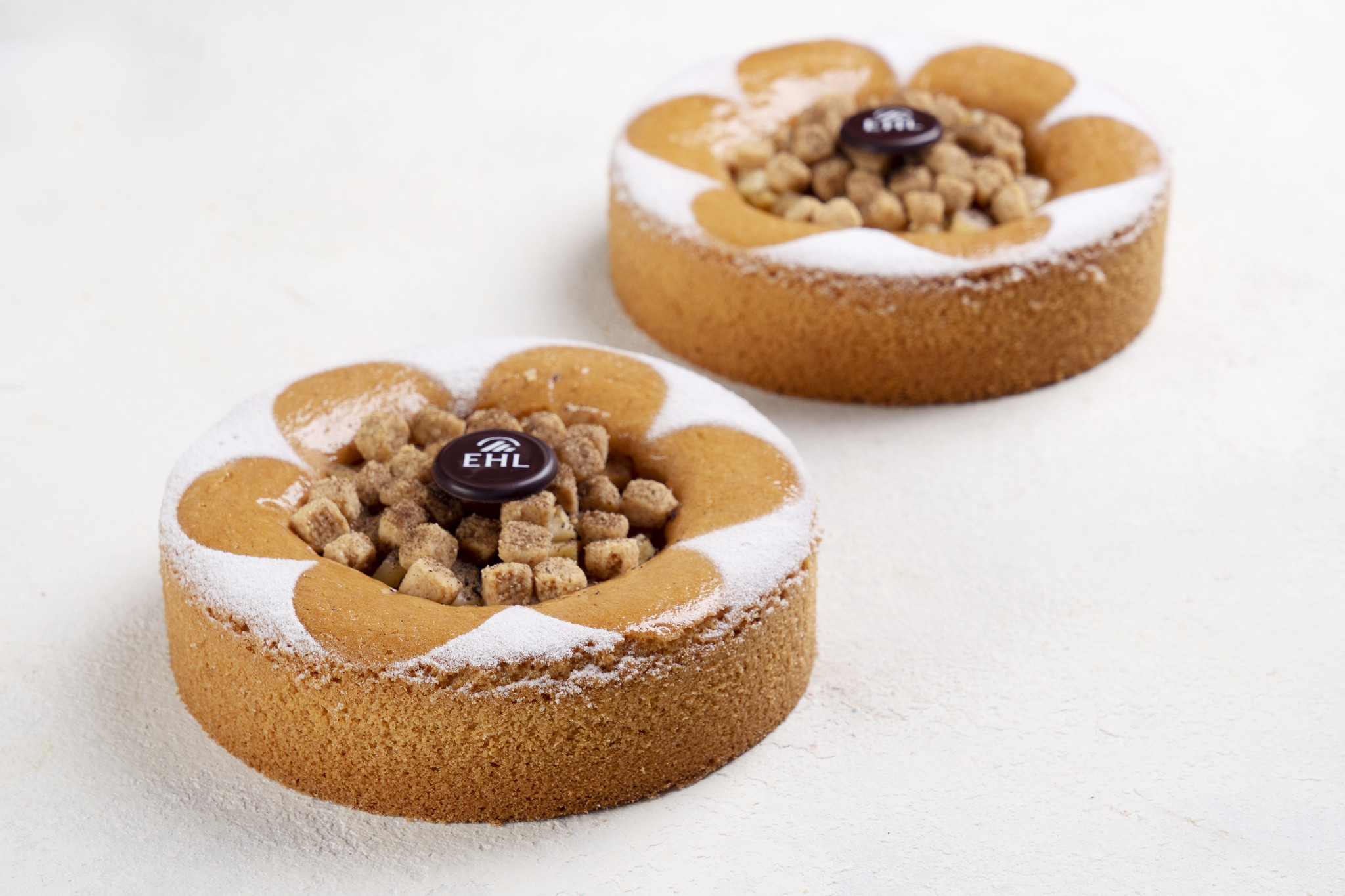 The special feature of this Apple pie is its beautiful assembly, completed with a decorative open middle. The floral pattern creates a festive mood, and the high baked sides make the pastry particularly appetising. The contrasting flavours of Sablé Breton, silky, aromatic vanilla cream and baked apples go very well with each other.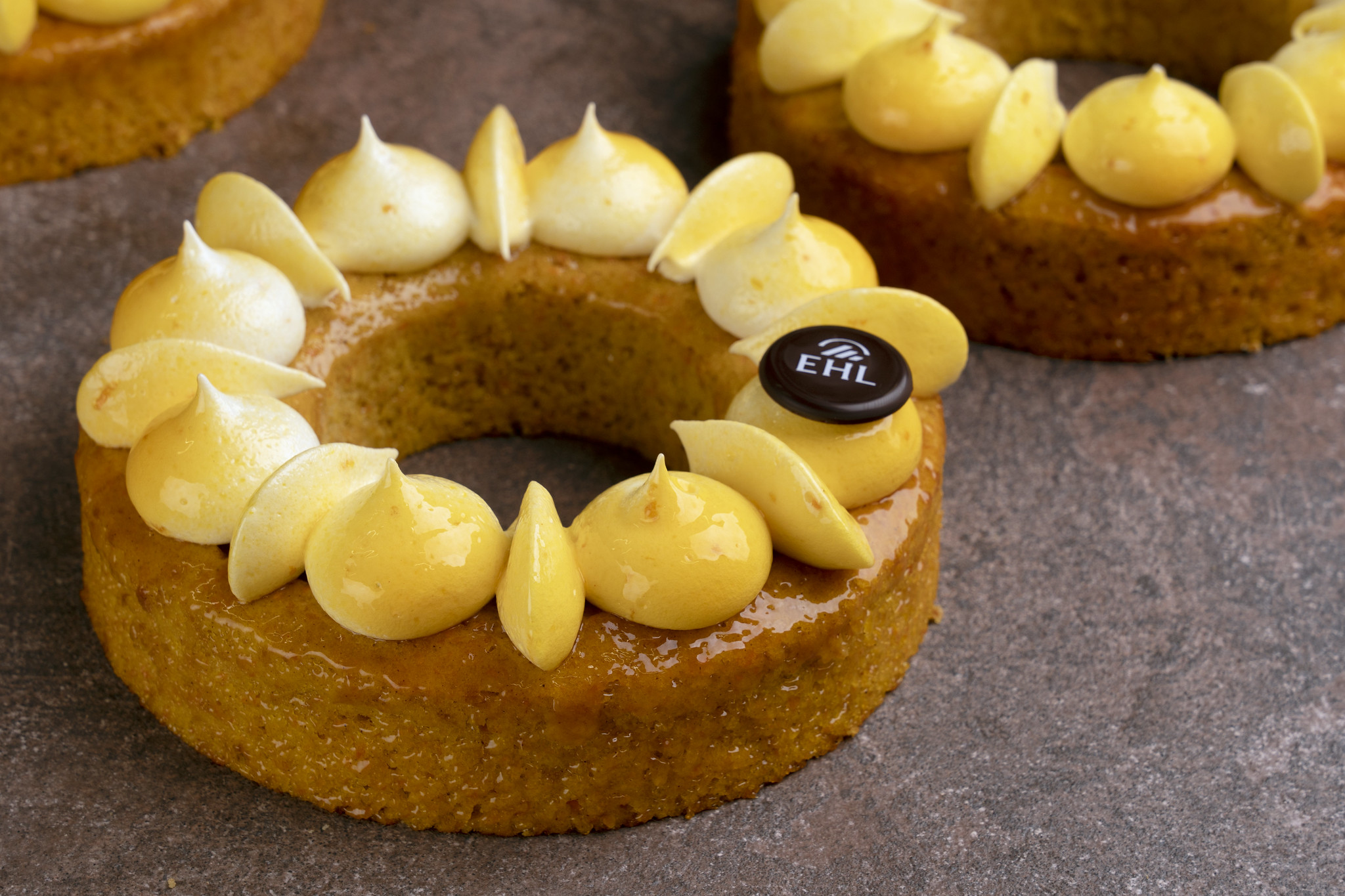 This Carrot cake looks bright and festive with its circular shape and billowing, rhythmic decoration. The orange colour gradient on the surface of the product makes it look even more appetising. This pastry will please you with the soft and succulent texture of the cake. It is uniform, well-baked, and has a nice colour.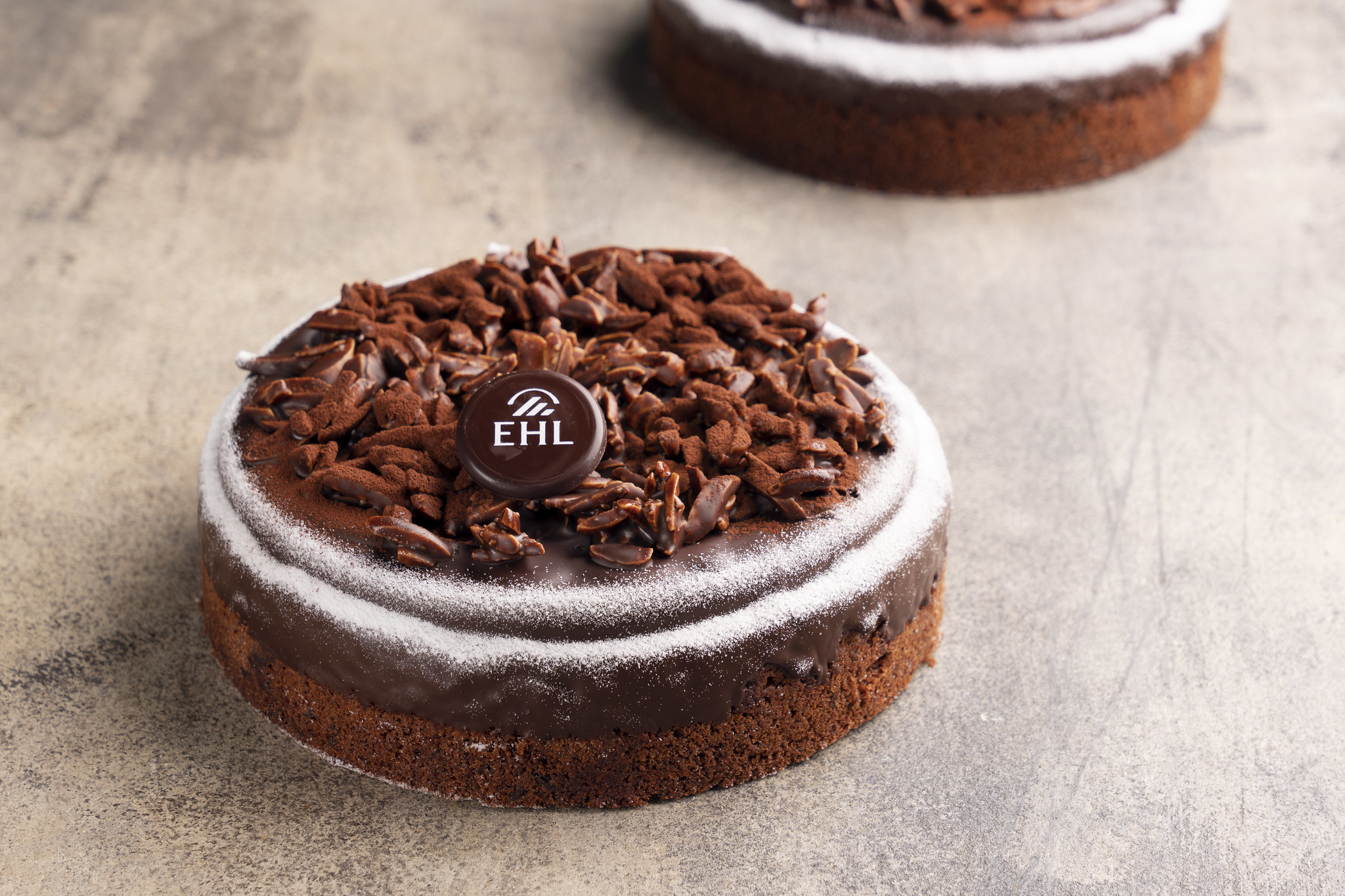 This cake is composed of three chocolate textures: juicy chocolate cake, ganache made from three kinds of delicious chocolate and glaze. The succulent, chocolate baked texture complements the creamy texture of the chocolate ganache exquisitely. The nuts and chocolate glaze perfectly accompany the base flavour by adding a delicious crunch.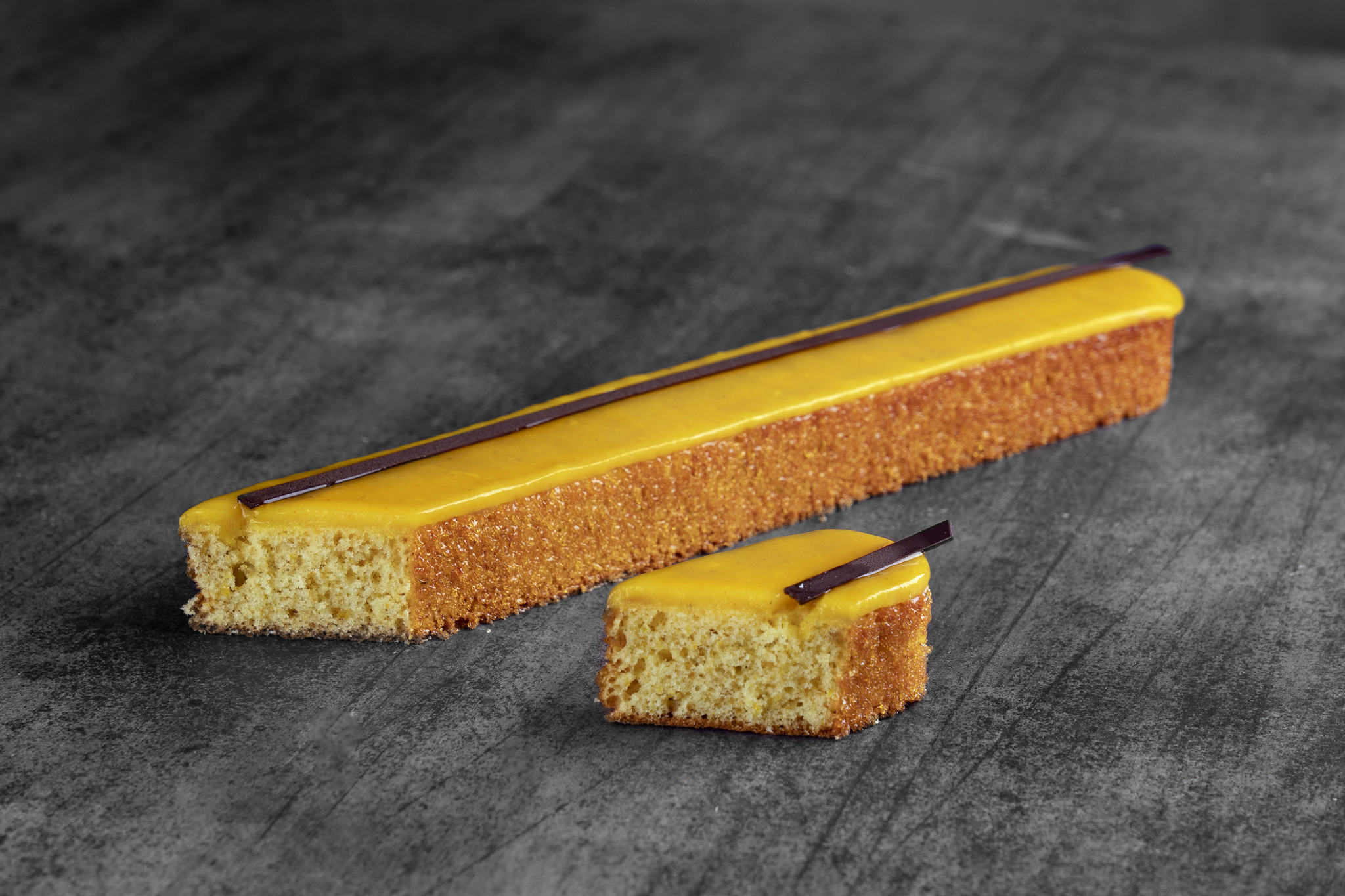 Both adults and children love a dessert that combines baked textures with a little added fruity surprise. The Citrus cake is saturated with moisture and flavour thanks to the syrup that it has been soaked in. It is soft, spongy, uniform and well-baked. The cake baked in a long, elegant form so that it is more sophisticated to serve. Chef complemented the cake with citrus marmalade to add bright fruity flavour and decorate it beautifully.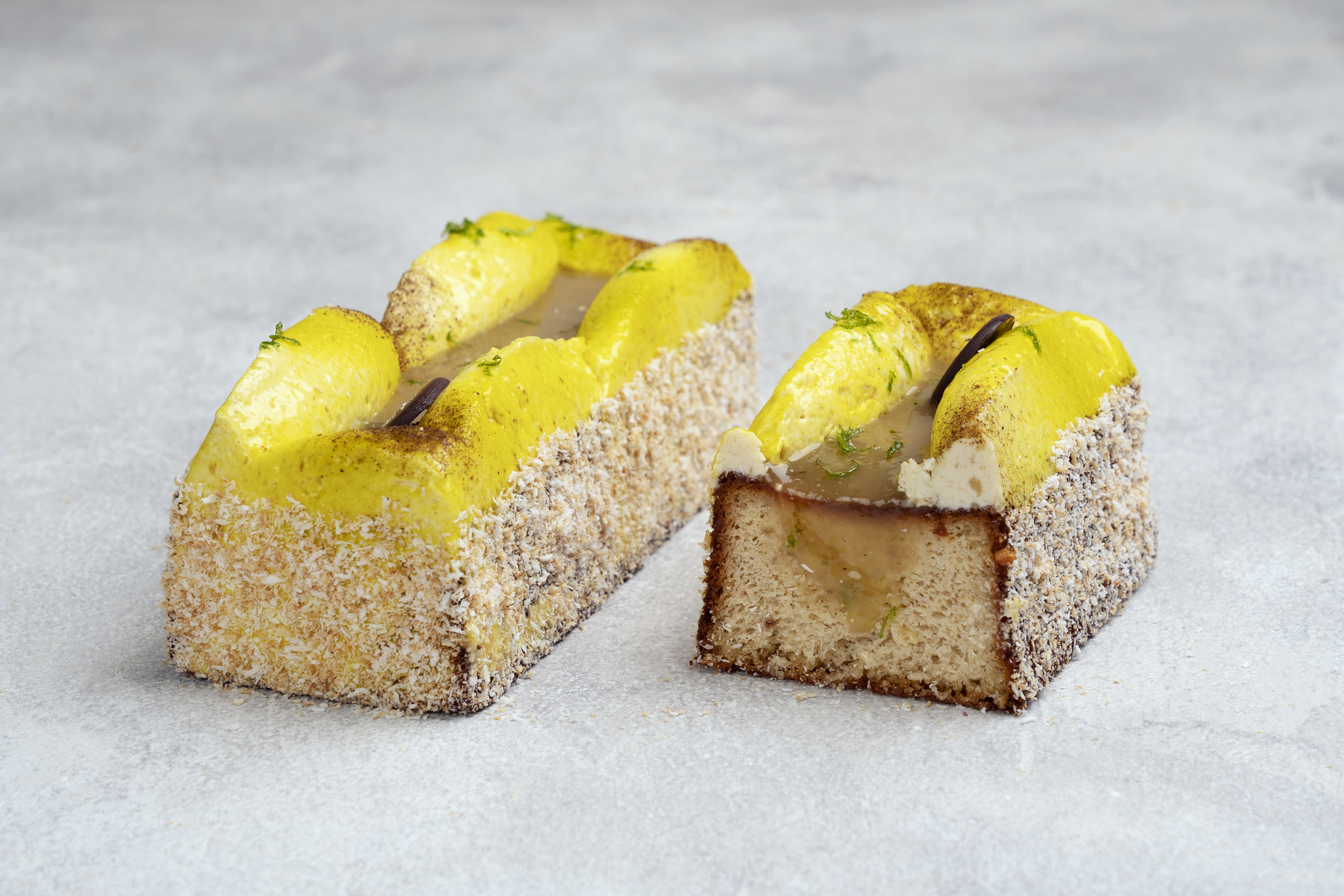 The Genoa banana cake has a succulent Genoese sponge base, which Chef has topped with a lime caramel and banana cream. Chef used the most basic tools and techniques to prepare this product. But, at the same time, this cake looks exquisite and will decorate any special occasion. Extremely delicious lime caramel and lime and banana buttercream make taste of the cake even more interesting.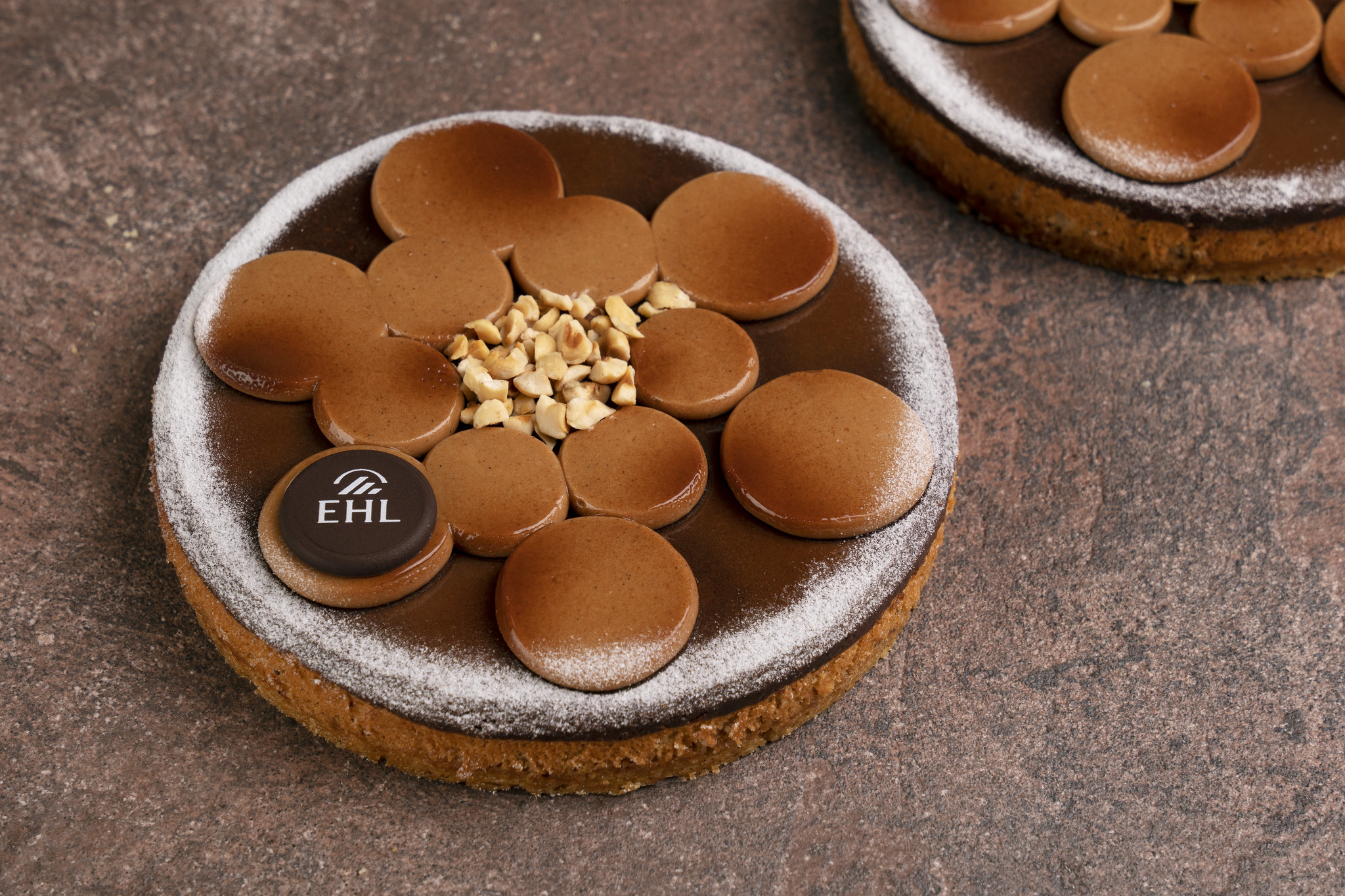 Hazelnut and Salted Caramel Tart
This tart will have four textures: hazelnut sable, hazelnut sponge, hazelnut gianduja and salted caramel. It is designed as a pastry for special occasions and has an exquisite décor. Differing in size, the voluminous caramel circles make this tart very elegant with their beautiful colour. This tart is an ideal product for the pastry boutique showcase because its easy to assemble.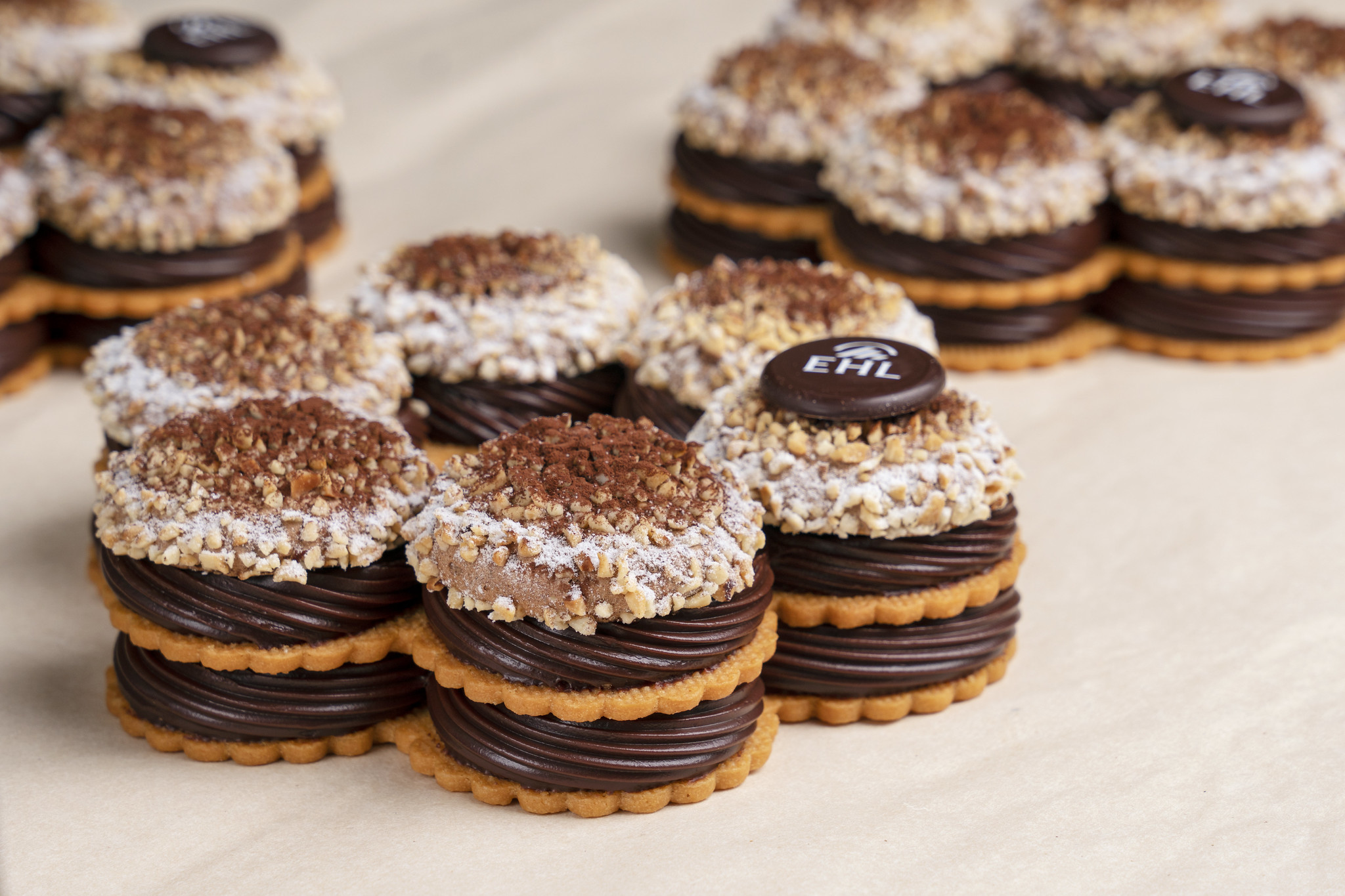 The Millefeuille tart consist of two thin layers of shortcrust pastry, ganache, a crunchy hazelnut layer and a nut sponge. This is one of the most popular flavour combinations and is always a best seller. The presentation of a tart - light and elegant, in the shape of a crown. And at the same time, importantly, it is very practical when it comes to making it in production. This Millefeuille tart is sophisticated, but at the same time, convenient for production. Prepare this tart and see its creative and practical benefits for yourself.
COURSE AUTHOR
JULIEN BOUTONNET
Pastry tutor at Ecole Hôtelière de Lausanne in Switzerland
Meilleur Ouvrier de France 2015
Hello everyone! My name is Julien Boutonnet and I am happy to invite you to my course "Elegant Tea Cakes for Pastry Boutiques".
I am a professional pastry chef and pastry tutor at Ecole Hôtelière de Lausanne in Switzerland, the most prestigious hospitality school in the world.
During my career, I've worked in many renowned pastry shops. My desire to progress in pastry arts allowed me to win numerous contests, yet the title of best pastry chef in France - Meilleur Ouvrier de France is my pride and joy.
It is important for me that each of my products is very tasty, elegant and, most importantly, as cost effective as possible to produce.
Together, we will make 7 pastries: Breton Style Apple Pie, Carrot Cake, Chocolate Сake, Citrus Cake, Genoa Cake With Banana, Hazelnut and Salted Caramel Tart and Millefeuille Tart.
All products within this course are: easy to prepare, easy to pack and transport and easy to store. To prepare these pastries, you won't need lots of molds.
See you at my course!