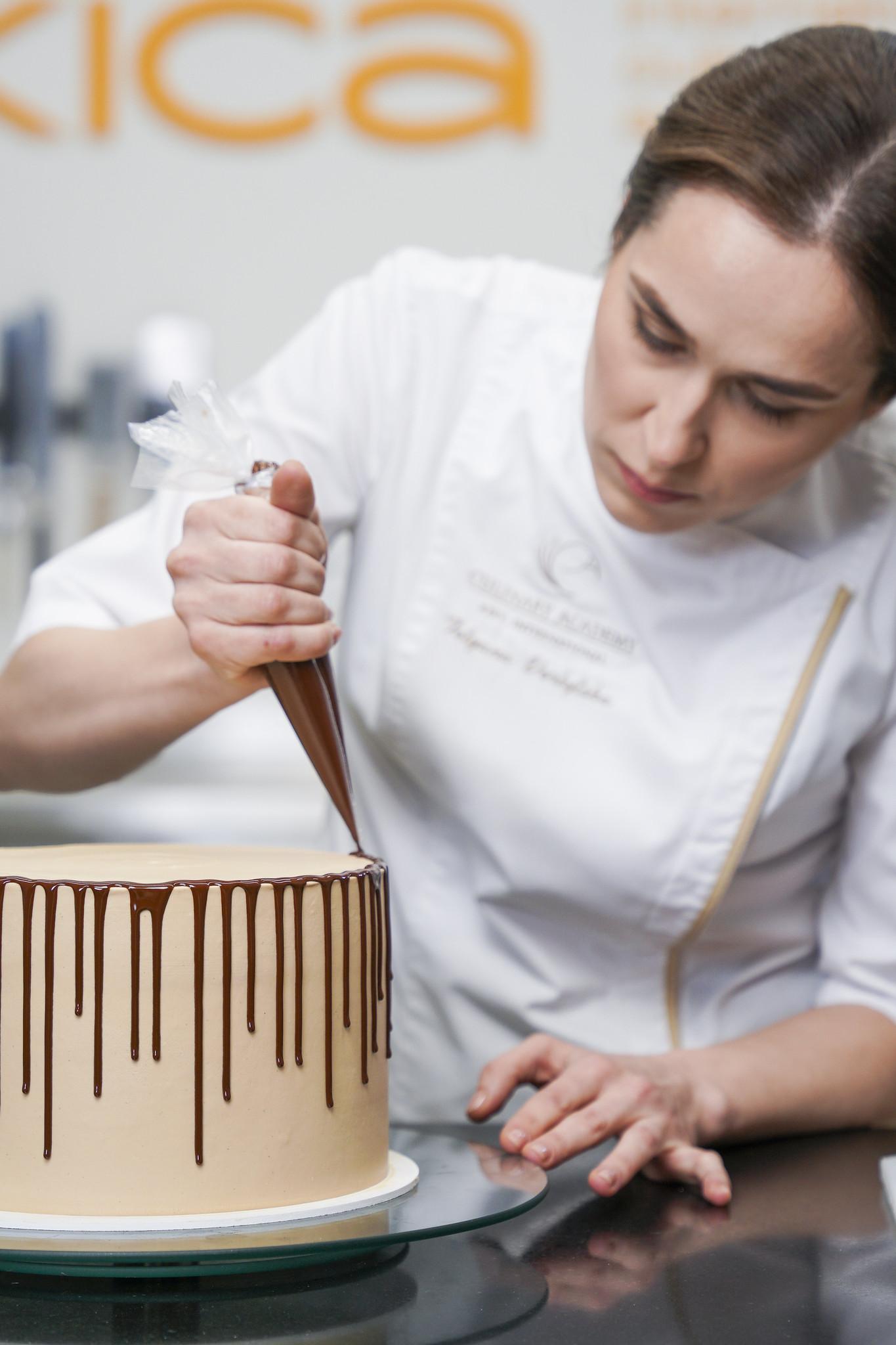 AFTER THIS COURSE YOU WILL: 
Learn how to assemble, stabilize, smooth and coat a multi-layered cake properly
Master the techniques of working with impressive multi-layered honey sponge cakes
Discover new interesting flavor combinations with unusual taste which your customers will admire
Make 7 luxurious honey cakes and use this ready-to-sell collection to drive your pastry business
WHO IS THIS COURSE FOR


You want to make delicious cakes professionally 
You are a confident home baker and want to start selling your cakes
You already have your cake business and want to reach more clients
You are a confident pastry business owner and want to make more profit
You want to take your cake mastery to a new level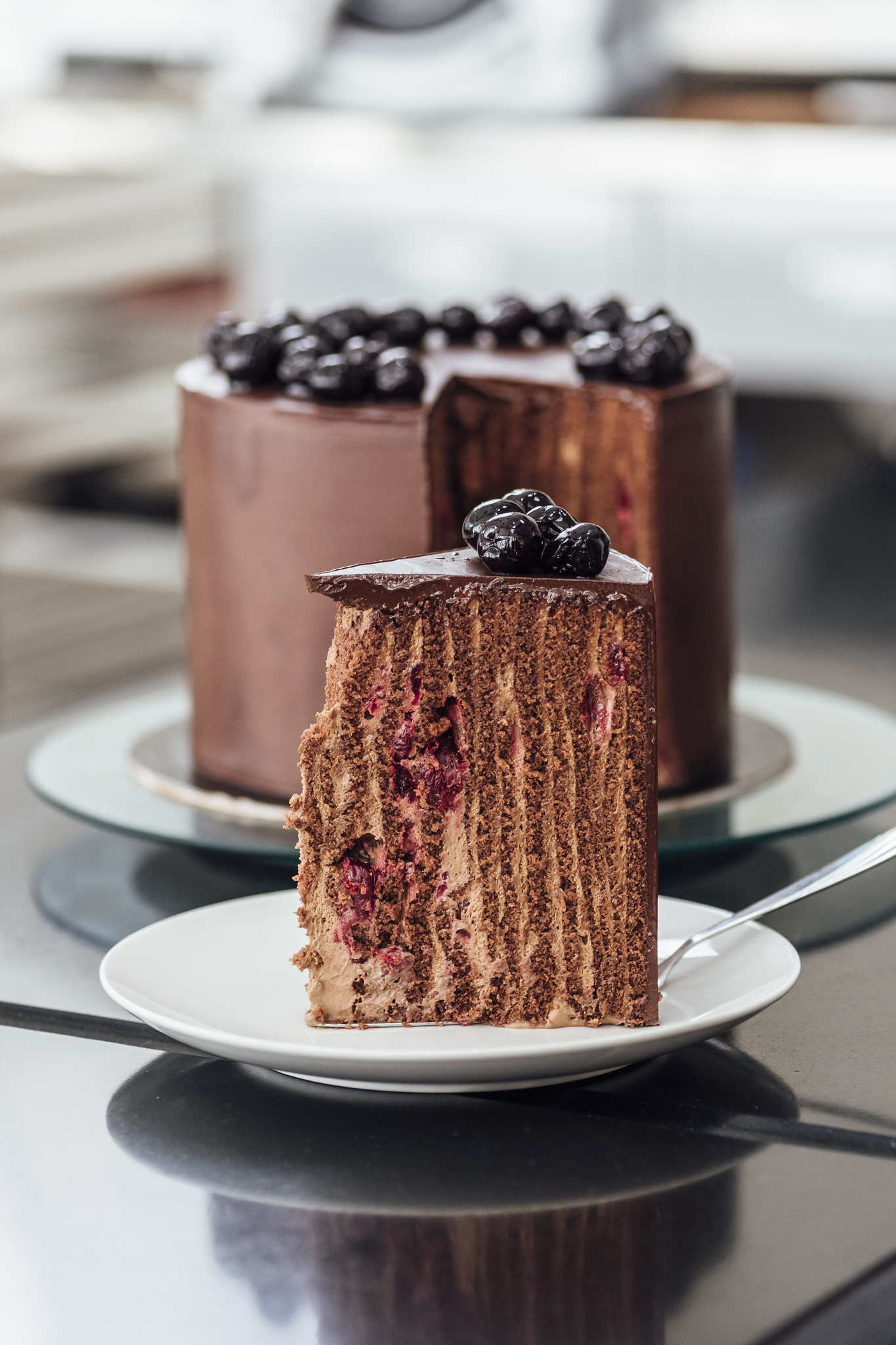 Spartak Vertical Layered Honey Cake
A Cake that seduces first with a beauty of its cut, and later, with the tender taste of thin chocolate cakes combined with chocolate custard, pieces of juicy cherry and black chocolate ganache. Bright and delicious, this cake will be a main hero at any celebration.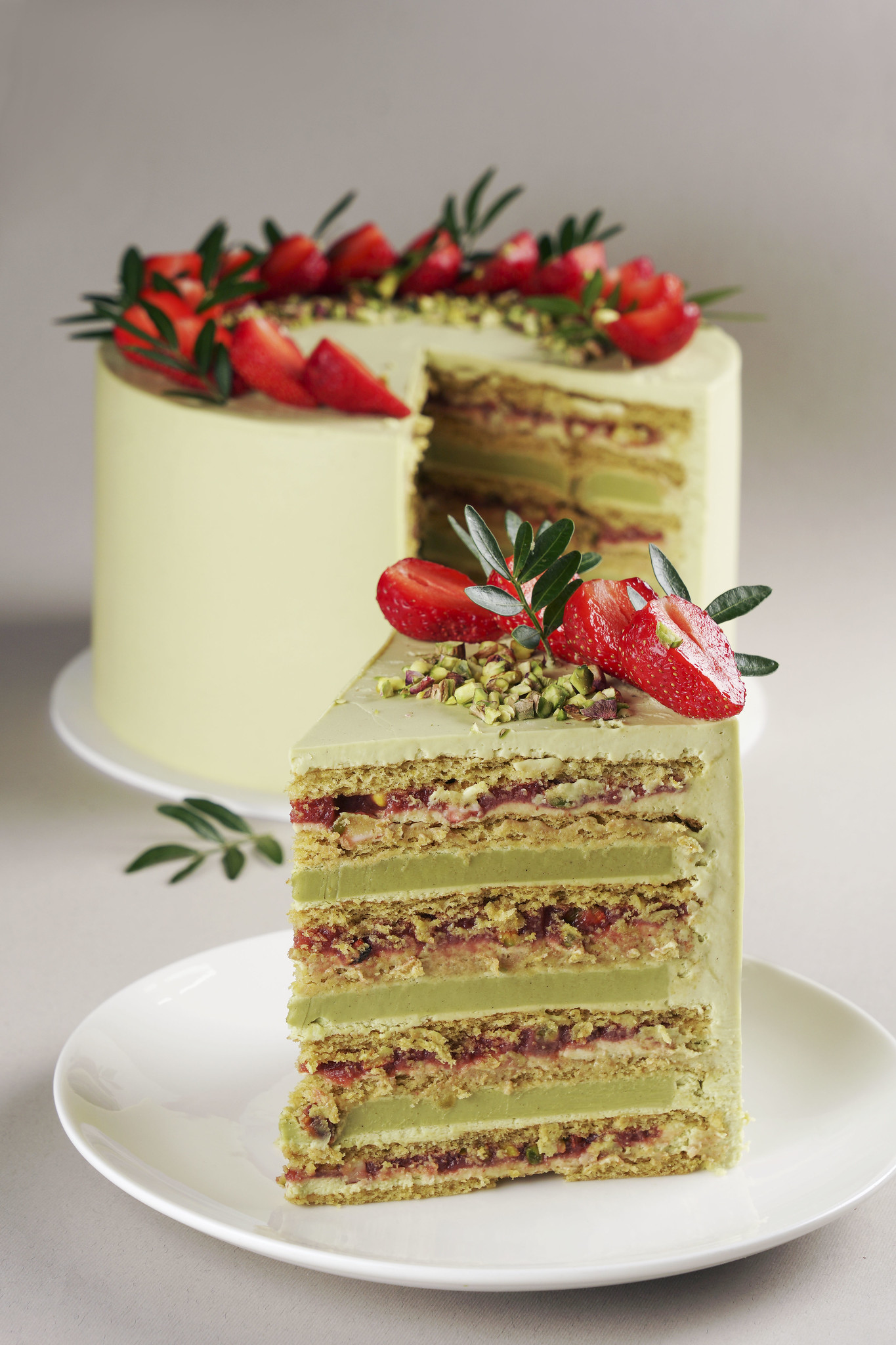 Pistachio - Camembert and Wild Strawberry Honey Cake
This cake is a perfect combination of bright creamy pistachio flavour with expressive wild strawberry aftertaste.
In this class Chef Marusya Manko will show you how to bake honey sponge layers, make a pistachio crémeux and a wild strawberry coulis, prepare a pistachio and camembert filling, make a pistachio cream cheese buttercream, and assemble them into an amazing cake!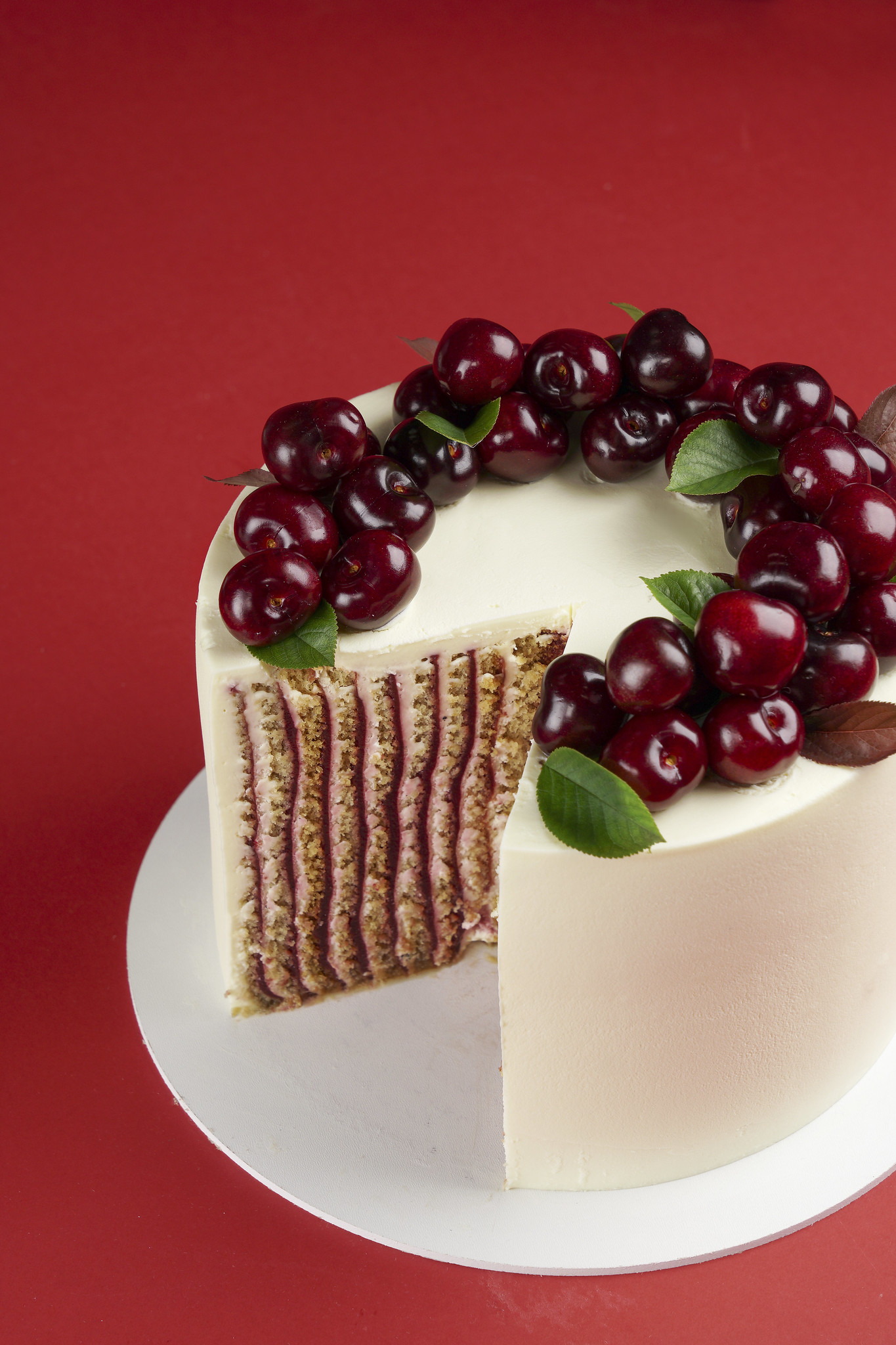 Cherry Velvet Vertical Layered Honey Cake
In this cake Chef Marusya Manko has combined her favorite flavors: cherry, honey, and sour cream. Besides the delicate flavor, the cake will mesmerize you with the delicious rhythm of colorful layers.
The dessert is decorated with a cherry necklace that brings volume and color to the cake, highlighting its uniqueness. This vertical layer honey cake will delight everyone, both adults and kids.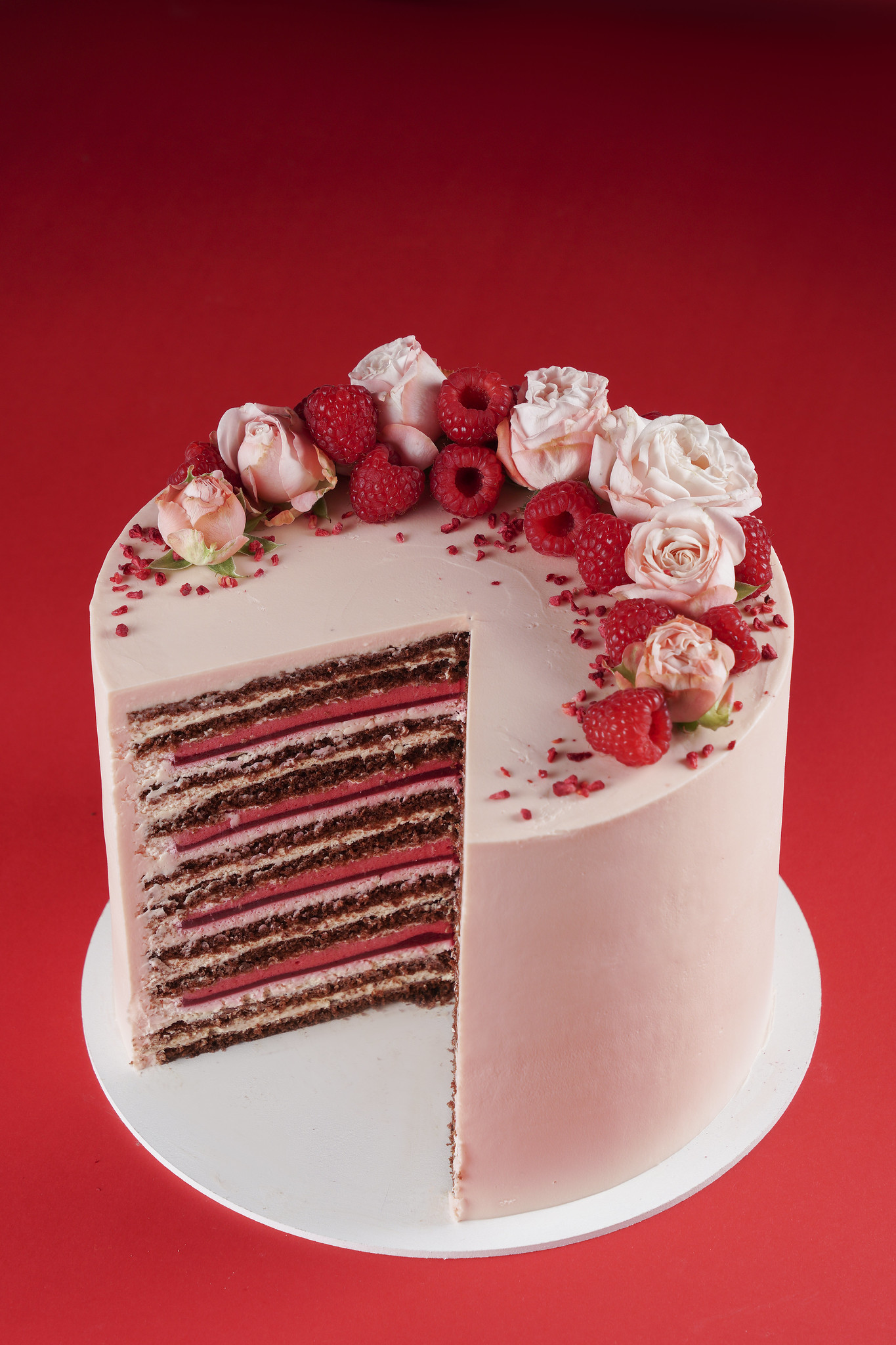 Raspberry Rose Honey Cake
Modest outside and stunning inside, this cake will be the main attraction at any event. It is remarkable by an impressive rhythm of 28 layers made with a chocolate honey sponge, a raspberry coulis, a raspberry soufflé, and a tea rose frosting.
The combination of raspberry and rose will delight you with summer freshness and richness of taste. The cake decoration clearly explains what flavors are inside.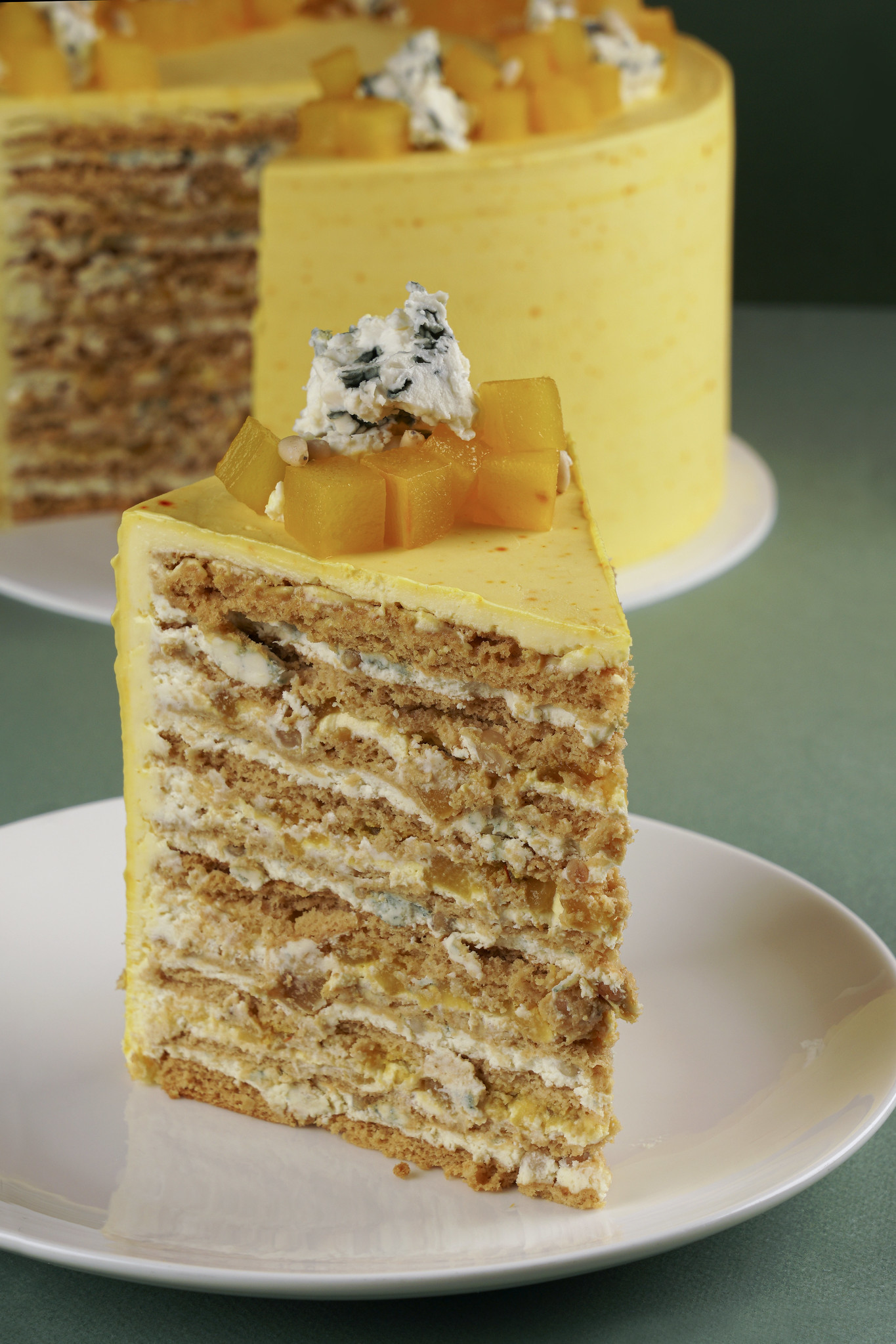 Pear, Gorgonzola
and Pine Nut Honey Cake
This cake is inspired by pear, pine nuts, and gorgonzola flavor combinations. If you like blue cheese, you will be surprised how interesting it may taste in a honey cake.
In this class Chef Marusya Manko will show you how to bake thin honey sponges, prepare stewed pears with saffron, make a gorgonzola frosting, cheese, and pine nut filling, and a cream cheese buttercream.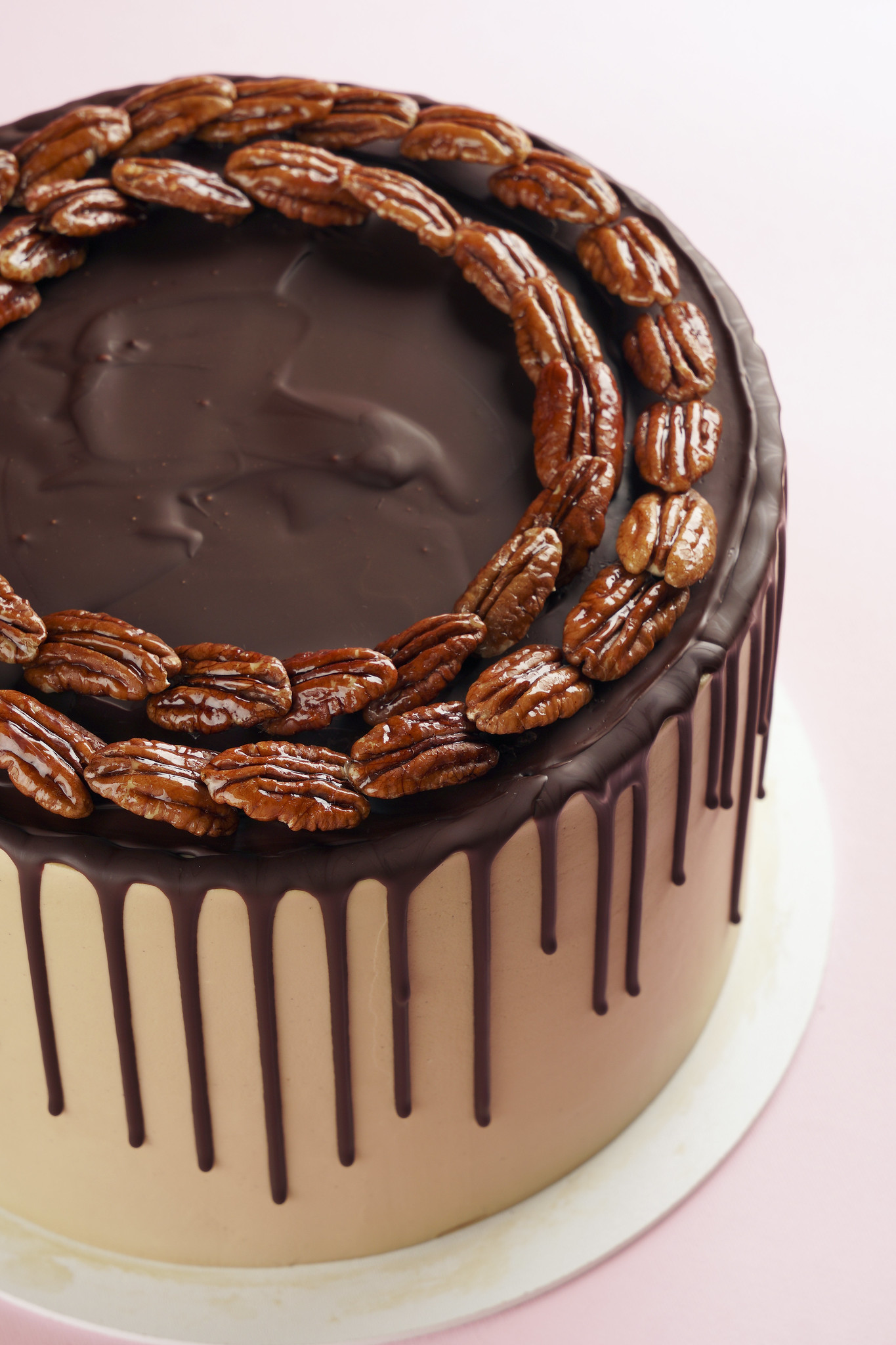 Сoffee, Toffee, and Pecan Honey Cake
The Сoffee, Toffee, and Pecan cake by Marusya Manko consists of tender chocolate honey sponge layers, a melty toffee, caramelized pecan nuts, a cream cheese buttercream, and a rich coffee frosting.
The cake surface is decorated with toffee drips and pecan nuts to reveal the cake flavor.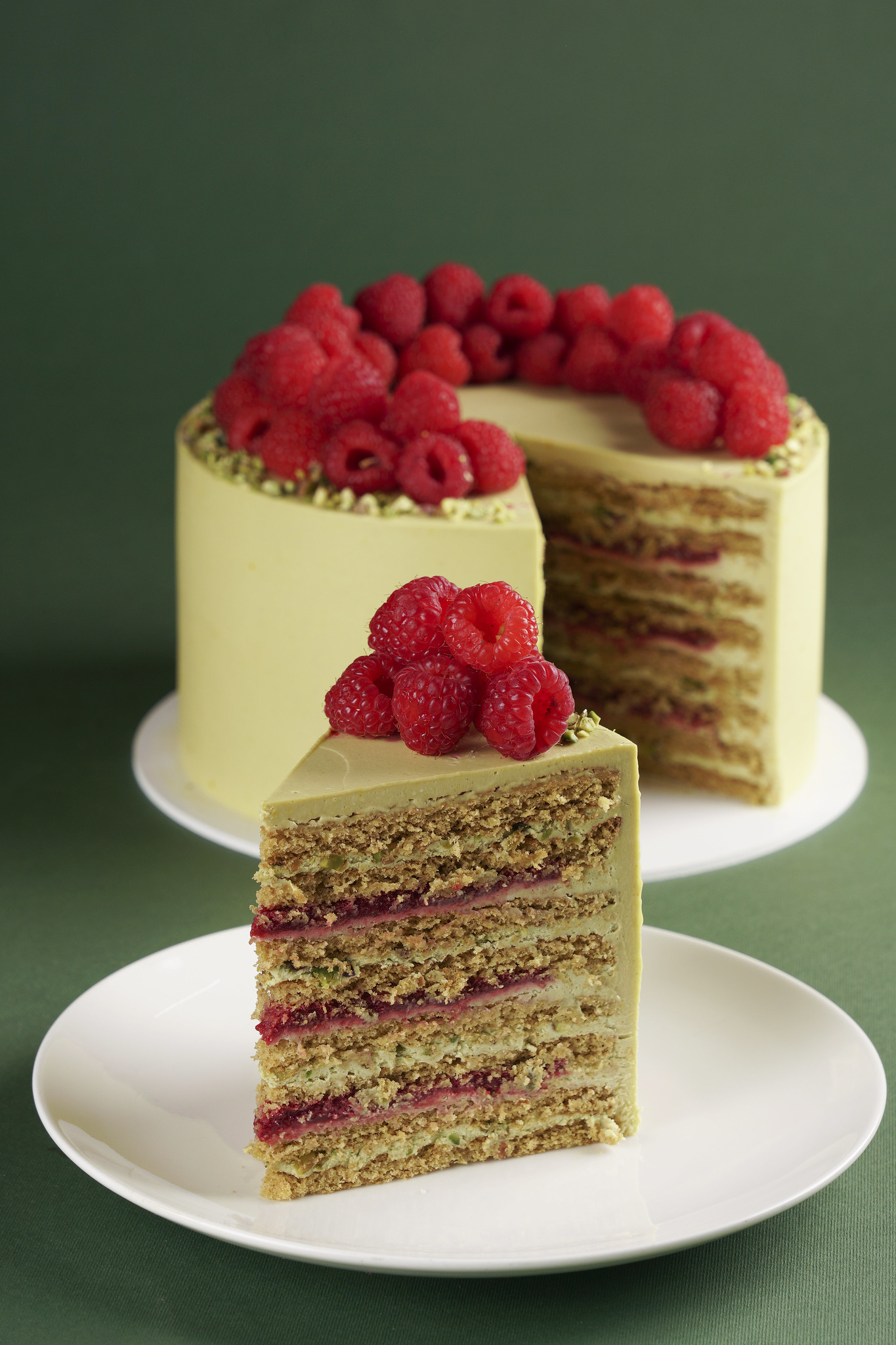 Pistachio Raspberry Honey Cake
This cake is created for true pistachio lovers. It is tender with a bright fresh note of raspberry and a pronounced honey accent.
Chef Marusya Manko will show you how to bake pistachio and honey sponge layers, make a raspberry sauce, a pistachio filling, pistachio, and a mascarpone frosting, and pistachio buttercream.
To create this amazing natural buttercream color, the chef used pure pistachio paste and a pinch of authentic saffron.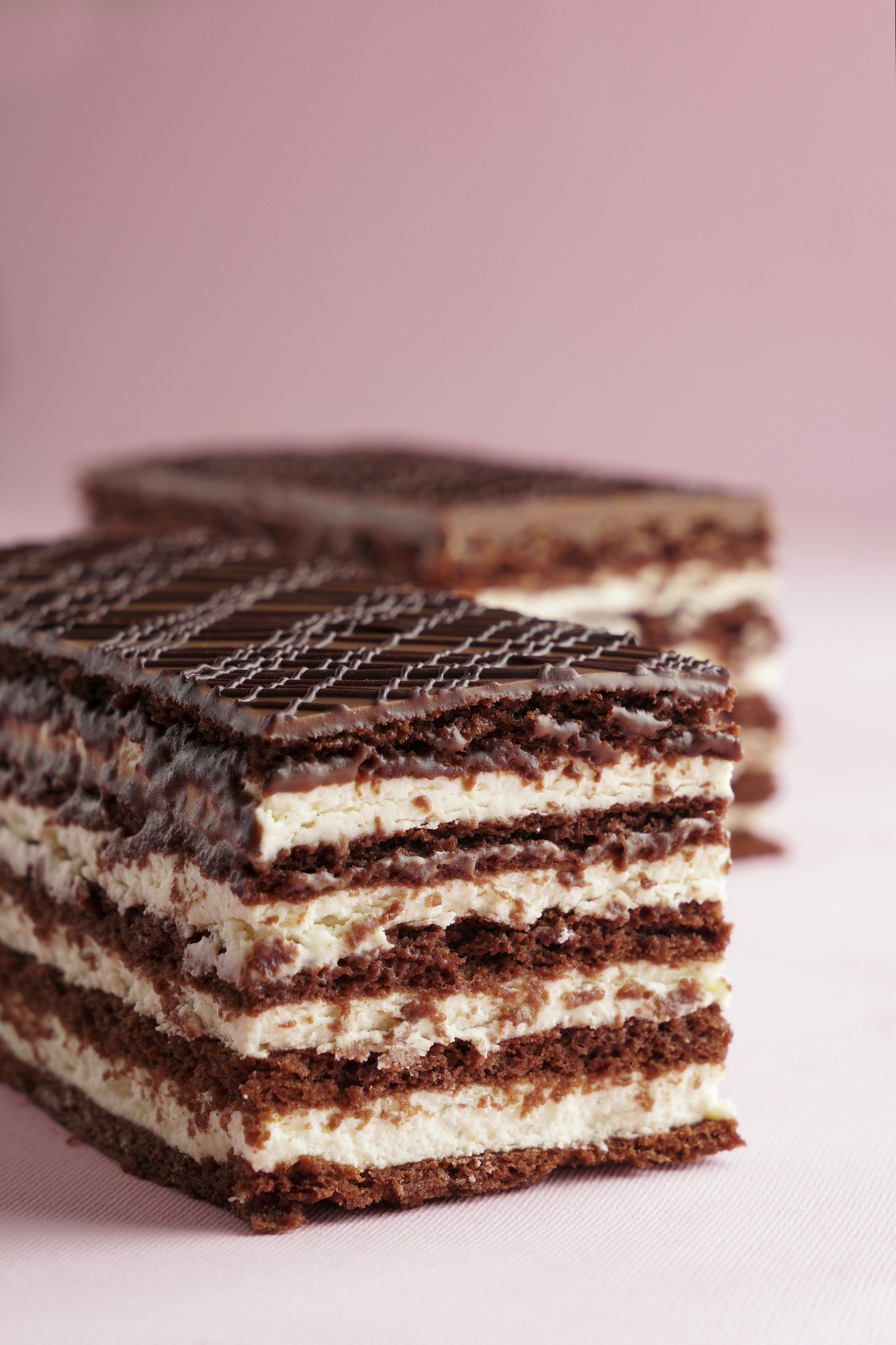 This is a simple but extremely delicious cake.
It consists of 2 textures: a tender chocolate honey sponge and a silky mascarpone frosting. The cake is topped with tasty milk chocolate icing.
Creamy, light, and tender - a charming combination of flavors for everyone. All the tasters will definitely fall in love with it.
COURSE AUTHOR
MARUSYA MANKO
Hello!
My name is Marusya Manko.
I am a pastry chef and a tutor at Kiev International Culinary Academy KICA.
I started my pastry career as a home baker. Over time I started to create cakes and it became my passion and main occupation.
Now I help people from more than 50 countries to learn online making professionally my sponge honey cakes. The pleasure of the listeners from their results brings me great joy!
First of all, in my cakes you will appreciate the bright and juicy cuts, but the biggest secret of their popularity remains the taste. It is important for me to make the taste of the cake moderately sweet, balanced in the amount of cream and sponge, so that the cake turns out to be soft, airy and light.
I create delicious cakes from simple ingredients, you can easily make them at home.
These are always professional recipes with good production costs, which makes my cakes popular among home bakers and pastry shops.