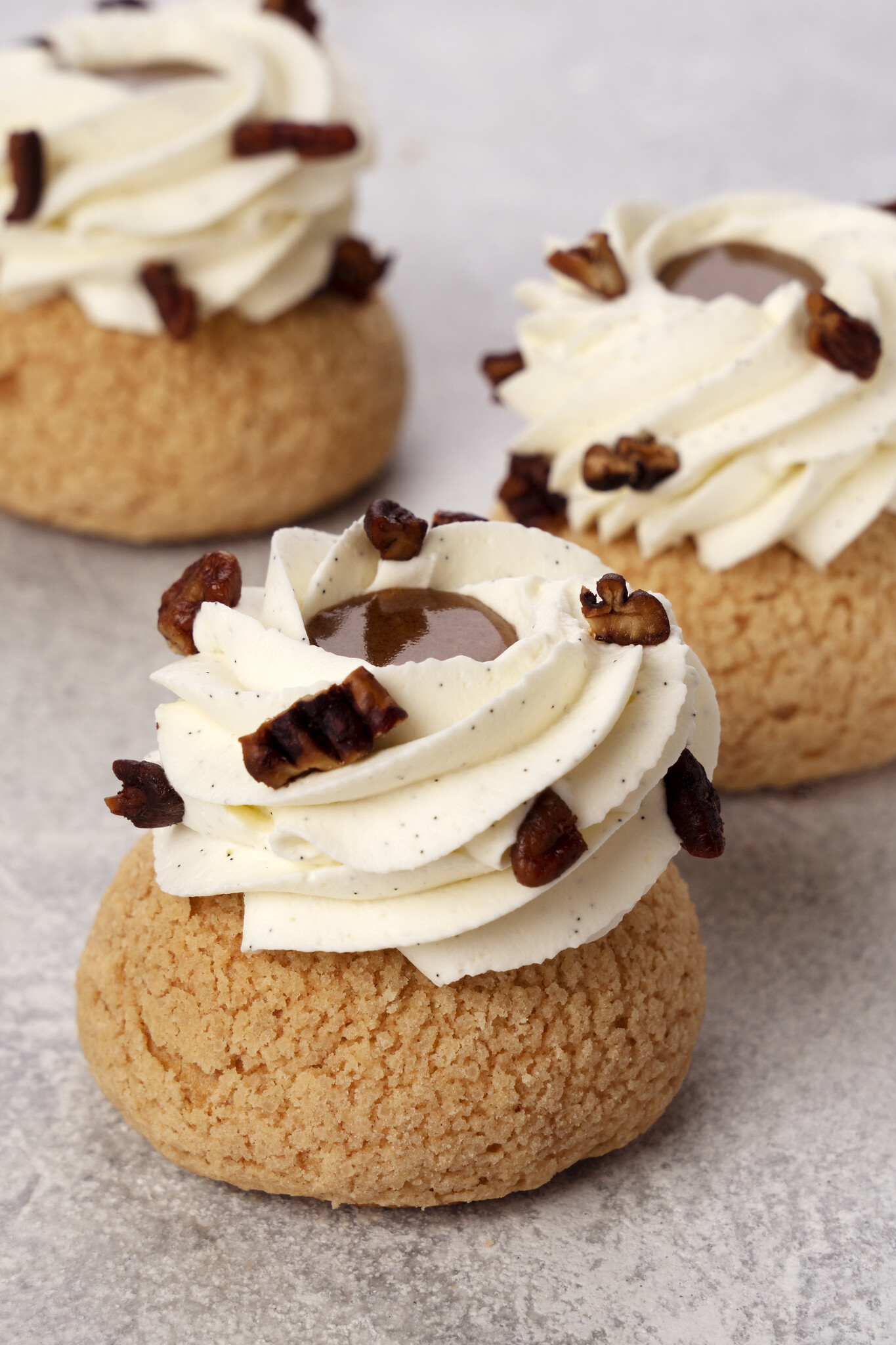 Learn to prepare tea cakes worthy of best pastry showcases with investing minimal time, effort and money
Learn how to assemble and decorate modern pastries created for gourmet restaurants and esteemed pastry boutiques
WHO IS THIS COURSE FOR?
Pastry students looking to make modern pastries. You want foolproof recipes, techniques, guidance and support from a professional instructor. You want to prove your skills with a certificate.
Coffee shop, pastry boutique or home bakery owners. You are looking for fancy pastries that will enrich your menu with new flavors, increase sales and attract new customers.
Professionals interested in modern pastry concept.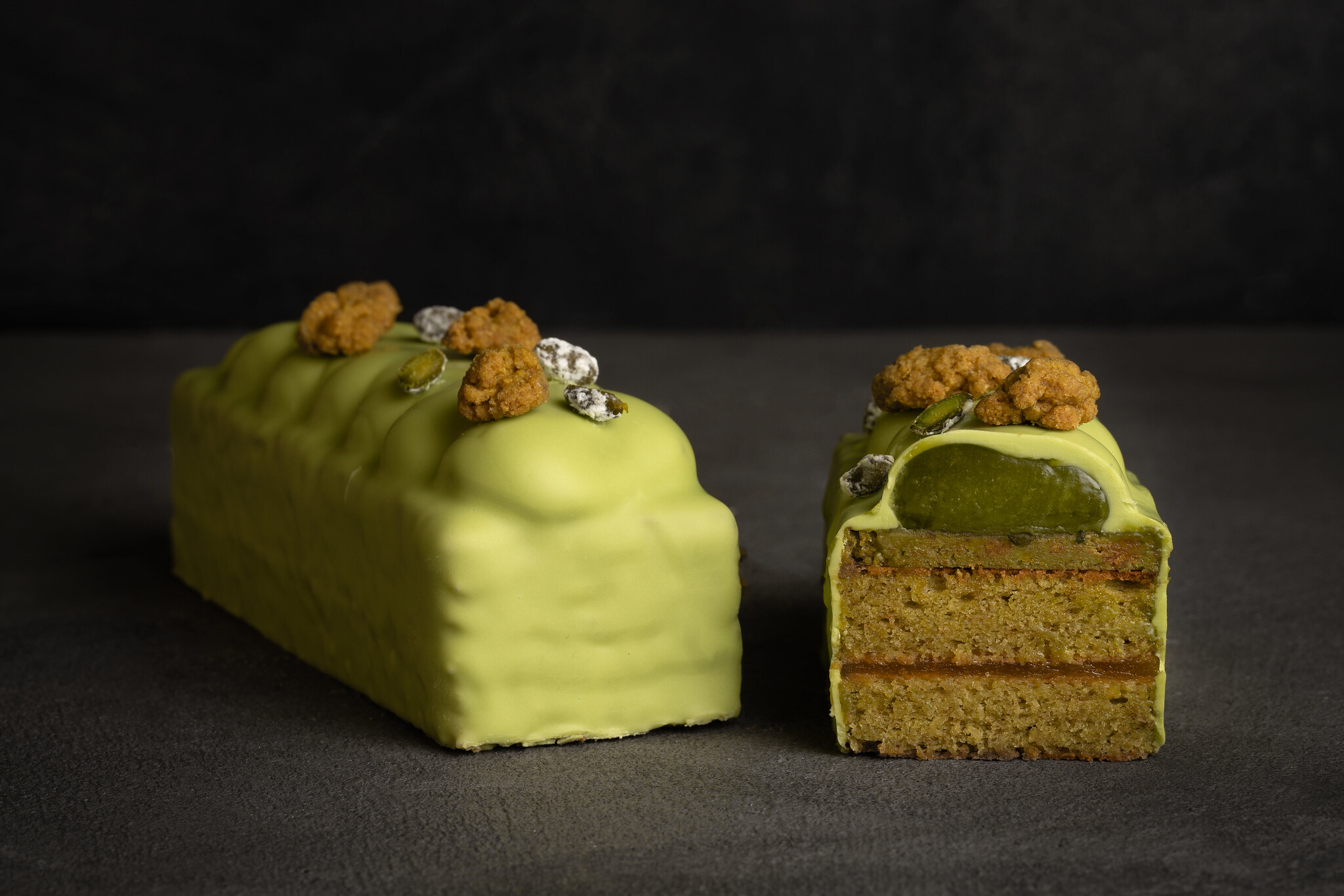 Antep Finger Travel Cake
by Karim Bourgi
This recipe is made using one dominant flavour – pistachio. Creating such a recipe isn't easy: all the components have to be balanced well to produce an exceptional taste. This is what you are going to learn in this video lesson. Antep cake consists of a moist pistachio sponge with a delicate taste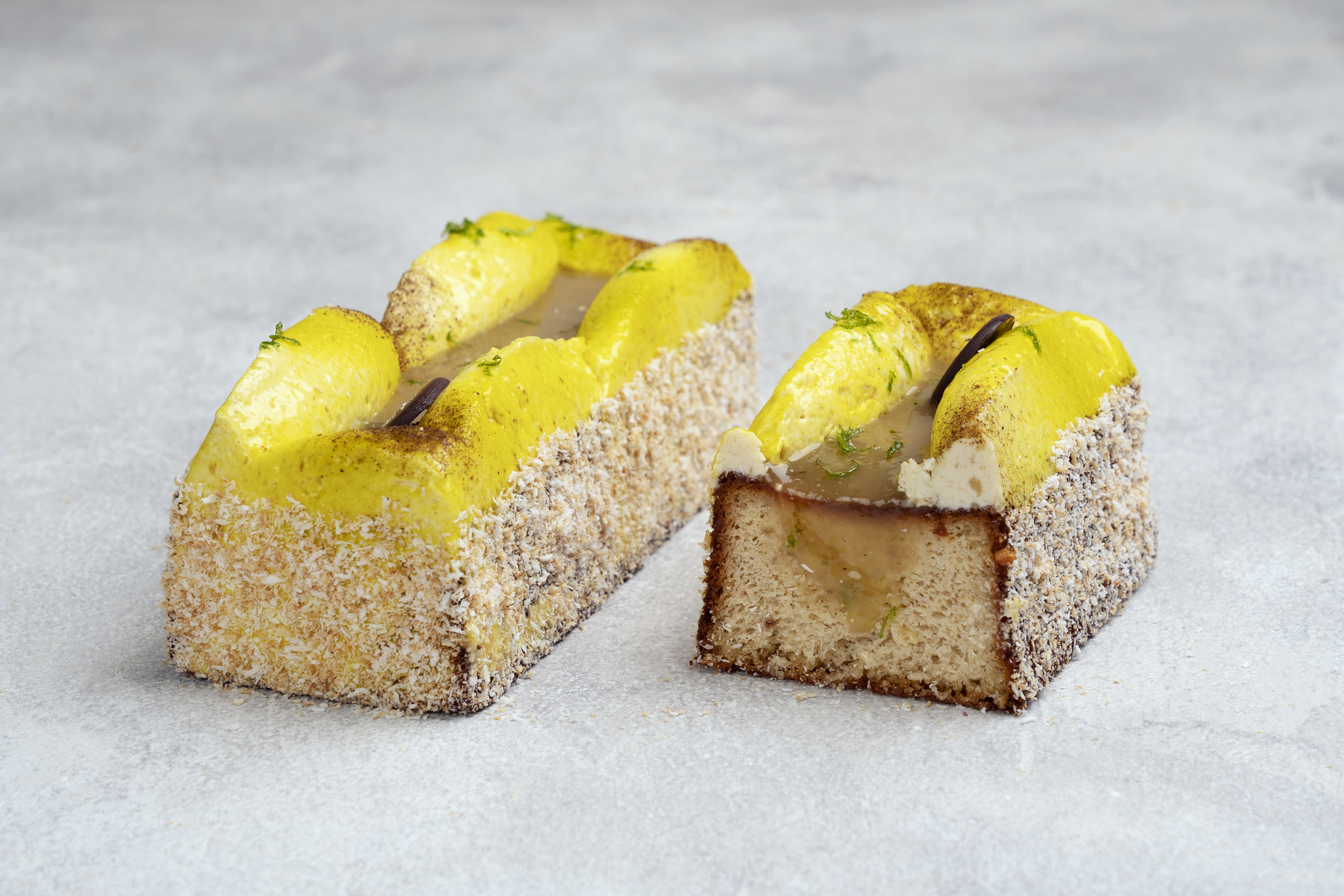 Genoa Banana Cake
by Julien Boutonnet
The Genoa banana cake has a succulent Genoese sponge base, which Chef has topped with a lime caramel and banana cream. Chef used the most basic tools and techniques to prepare this product. But, at the same time, this cake looks exquisite and will decorate any special occasion. Extremely delicious lime caramel and lime and banana buttercream make taste of the cake even more interesting.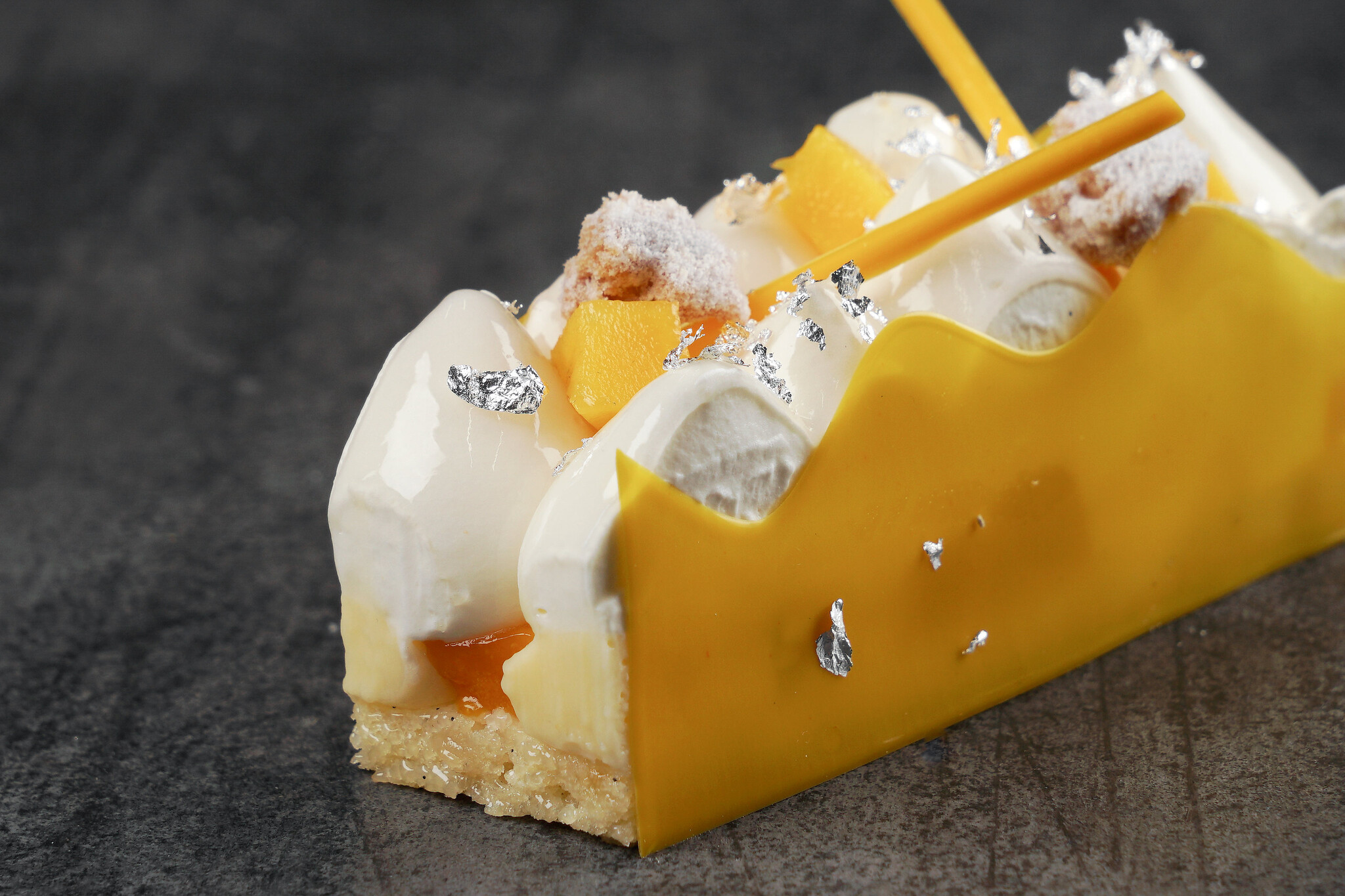 Delice Cake
by Antonio Bachour
First, this bright dessert will seduce you with its colors and textures. And then, it will delight you with its fresh creamy and fruity flavors.
Each layer of the individual cake speaks for itself: delicate almond sponge, mango jelly, lemon cream and rum whipped ganache make this dessert a real delice.
To make the Delice look bright and appealing, chef Antonio Bachur topped it off with thin chocolate décor, mango jelly and crunchy crumble.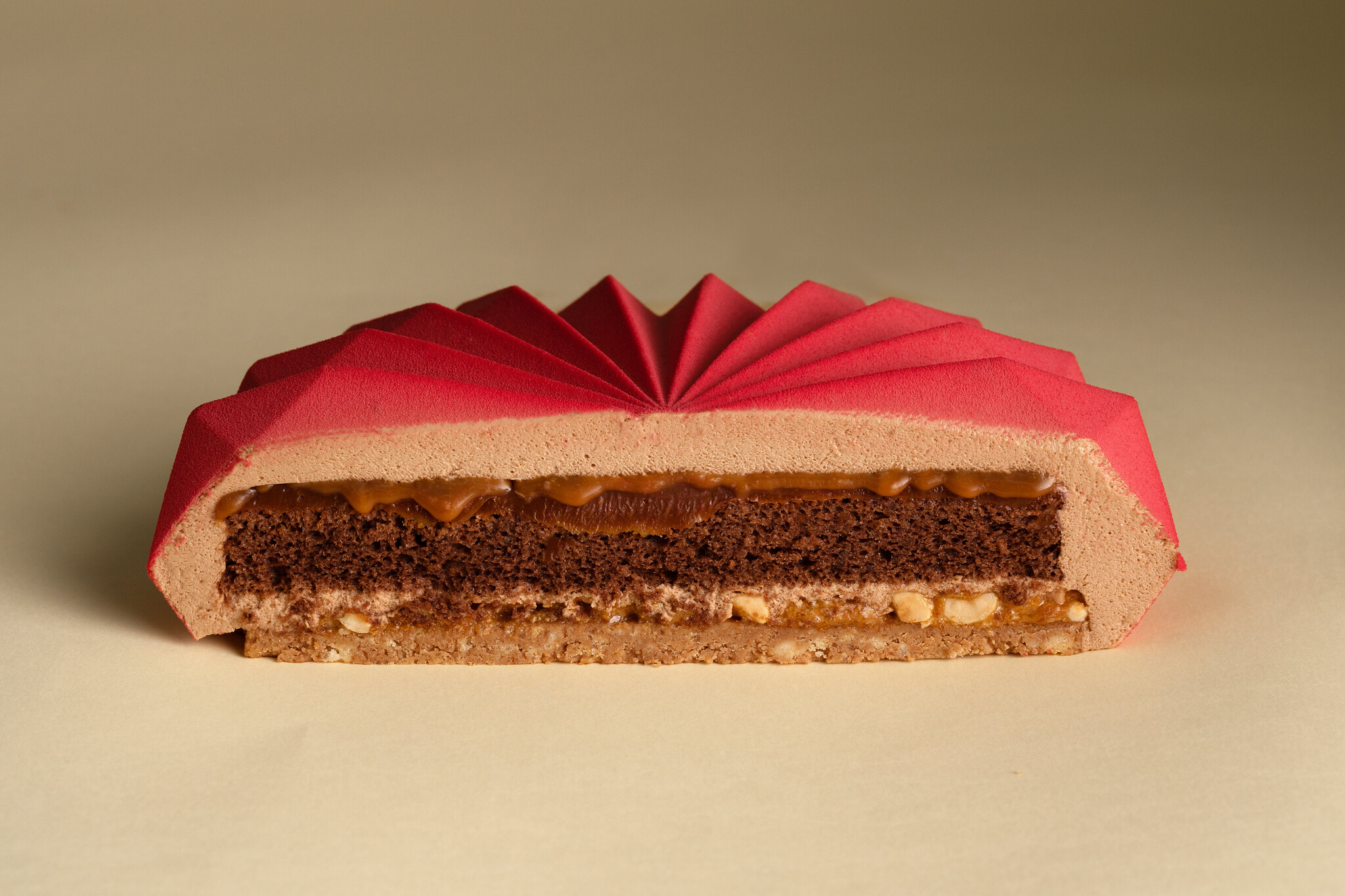 Origami Mousse Cake
by Dinara Kasko
The mold for this cake – Origami is a best seller, highly admired by many pastry shops and pastry chefs as well as home bakers and amateurs. This mold is highly demanded for Birthday occasion as the cake may be easily cut into portions. In this cake I combined few contrast textures: crunchy layer with hazelnut, hazelnut sponge, hazelnut praline layer, caramel and praline mousse with milk chocolate. This cake will be moderately sweet with well-balanced taste.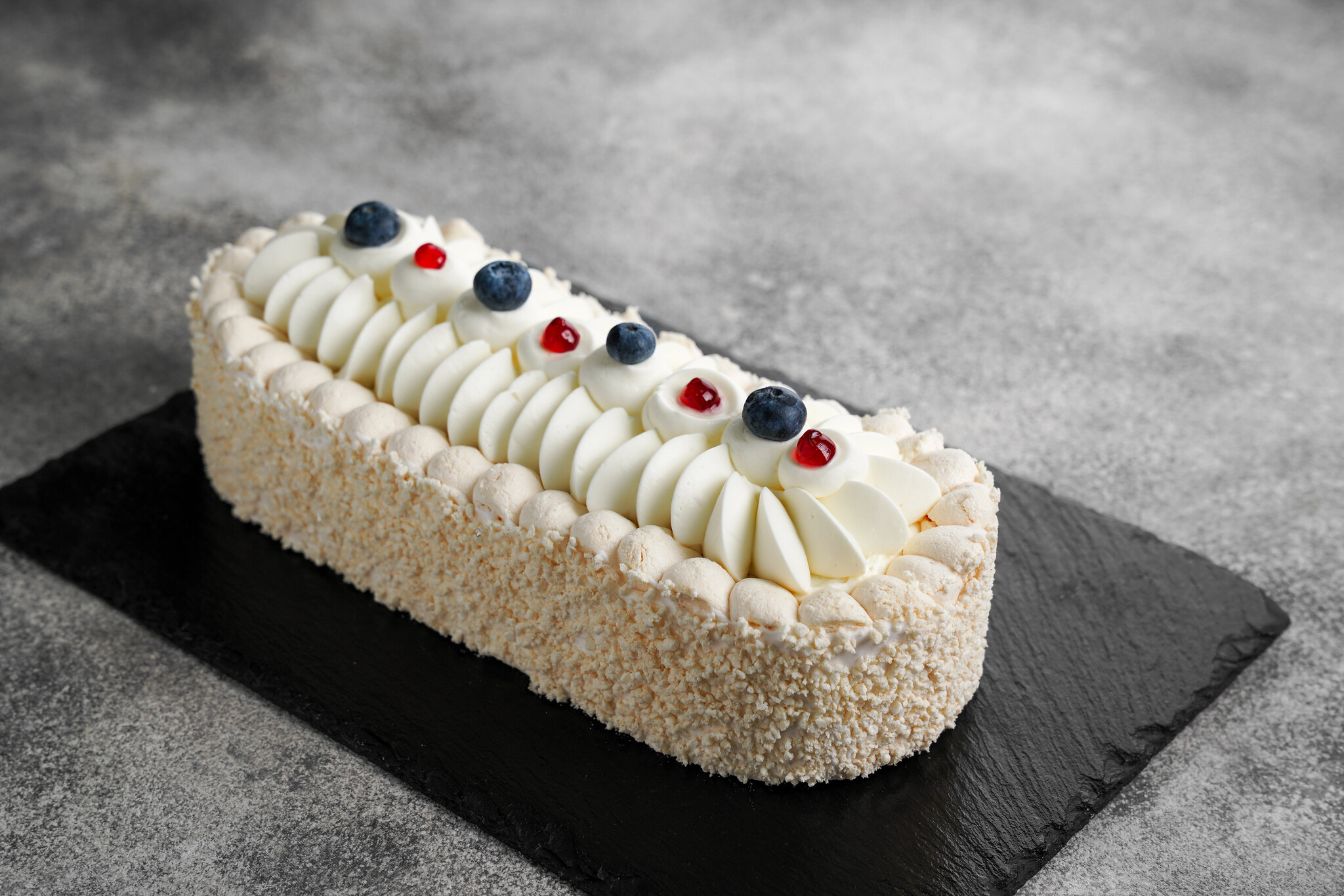 Pavlova Cake
by Nicolas Boussin
A modern and sophisticated version of the world famous dessert by Nicolas Boussin will delight you with its light taste and elegant look. In addition to Chantilly cream, the chef will prepare a lychee cream that has a very delicate and smooth texture. A raspberry and blueberry compote with an intense taste and bright color serve as a bright berry accent of the dessert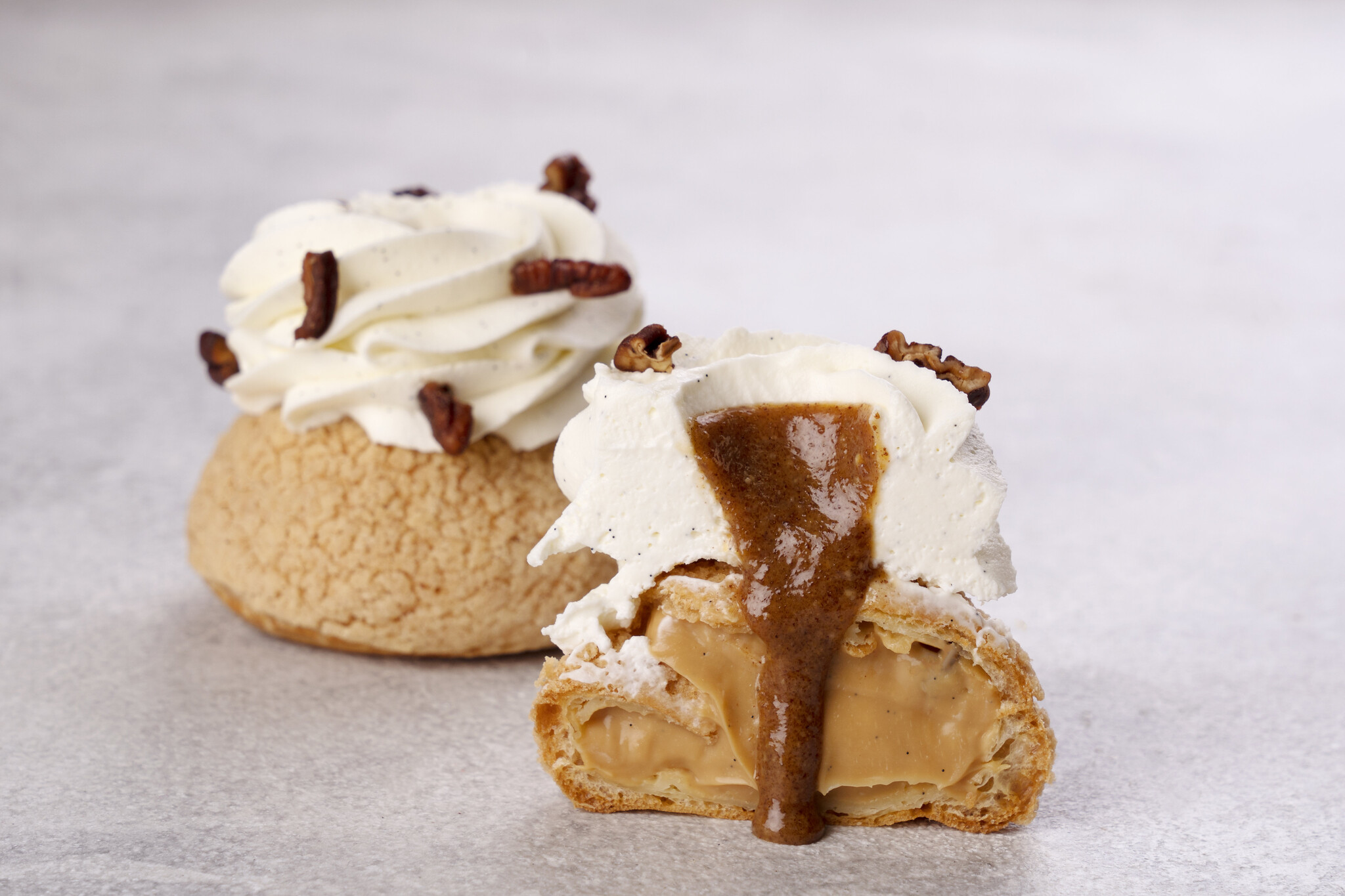 Vanilla and Caramel Choux
by Nicolas Lambert
This is a classic puff pastry presented in a modern and elegant manner. Chef Nicolas Lambert will show you how to make a classic puff pastry covered in krakelen. The pastries have a delicious caramel cream filling and are decorated with a curl of vanilla cream, which is filled with praline. Delicious, attractive and seductive, these textures will please even the most esteemed pastry enthusiasts.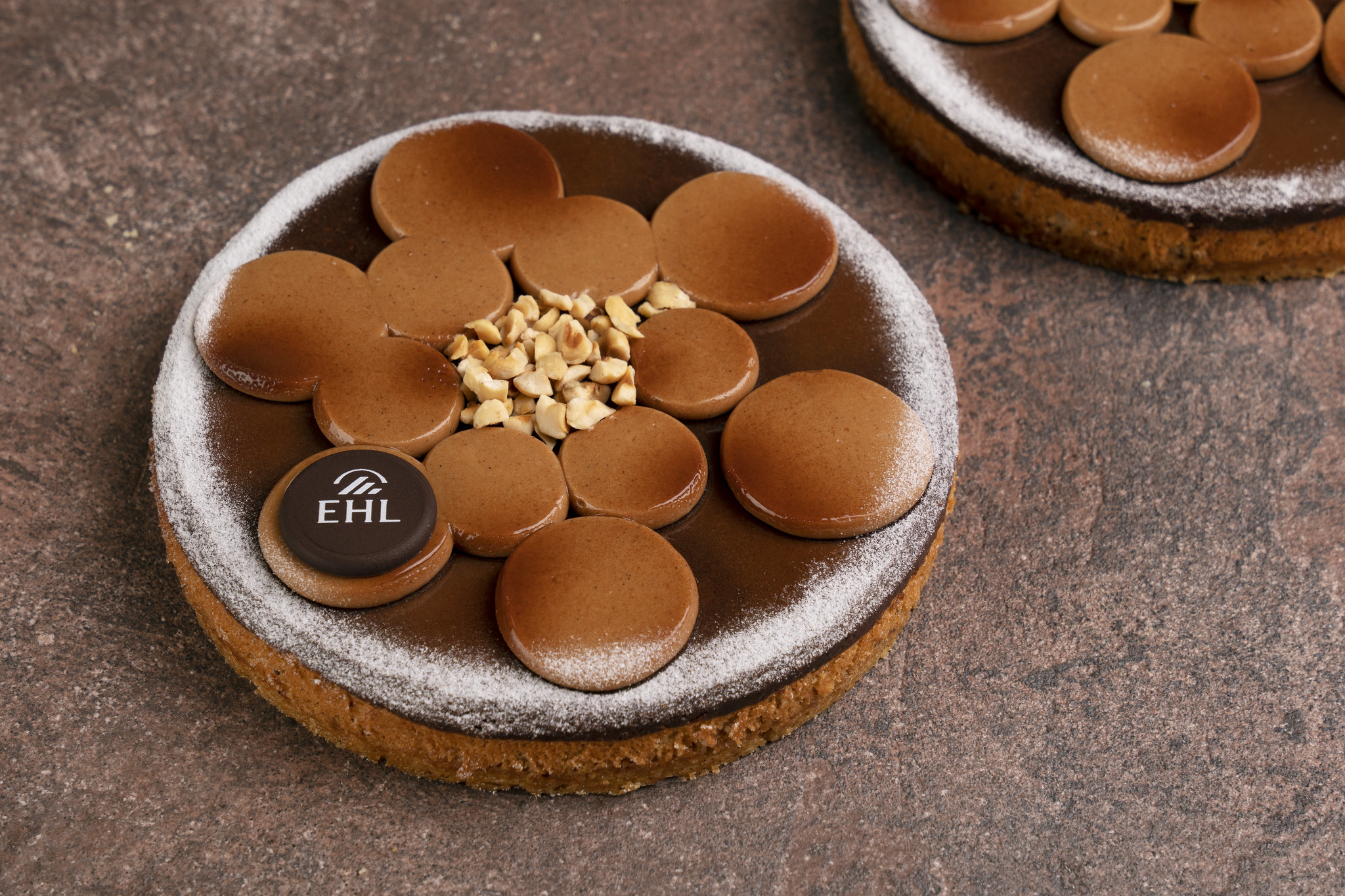 Hazelnut and Salted Caramel Tart
by Julien Boutonnet
This tart will have four textures: hazelnut sable, hazelnut sponge, hazelnut gianduja and salted caramel. It is designed as a pastry for special occasions and has an exquisite décor. Differing in size, the voluminous caramel circles make this tart very elegant with their beautiful colour. This tart is an ideal product for the pastry boutique showcase because its easy to assemble.