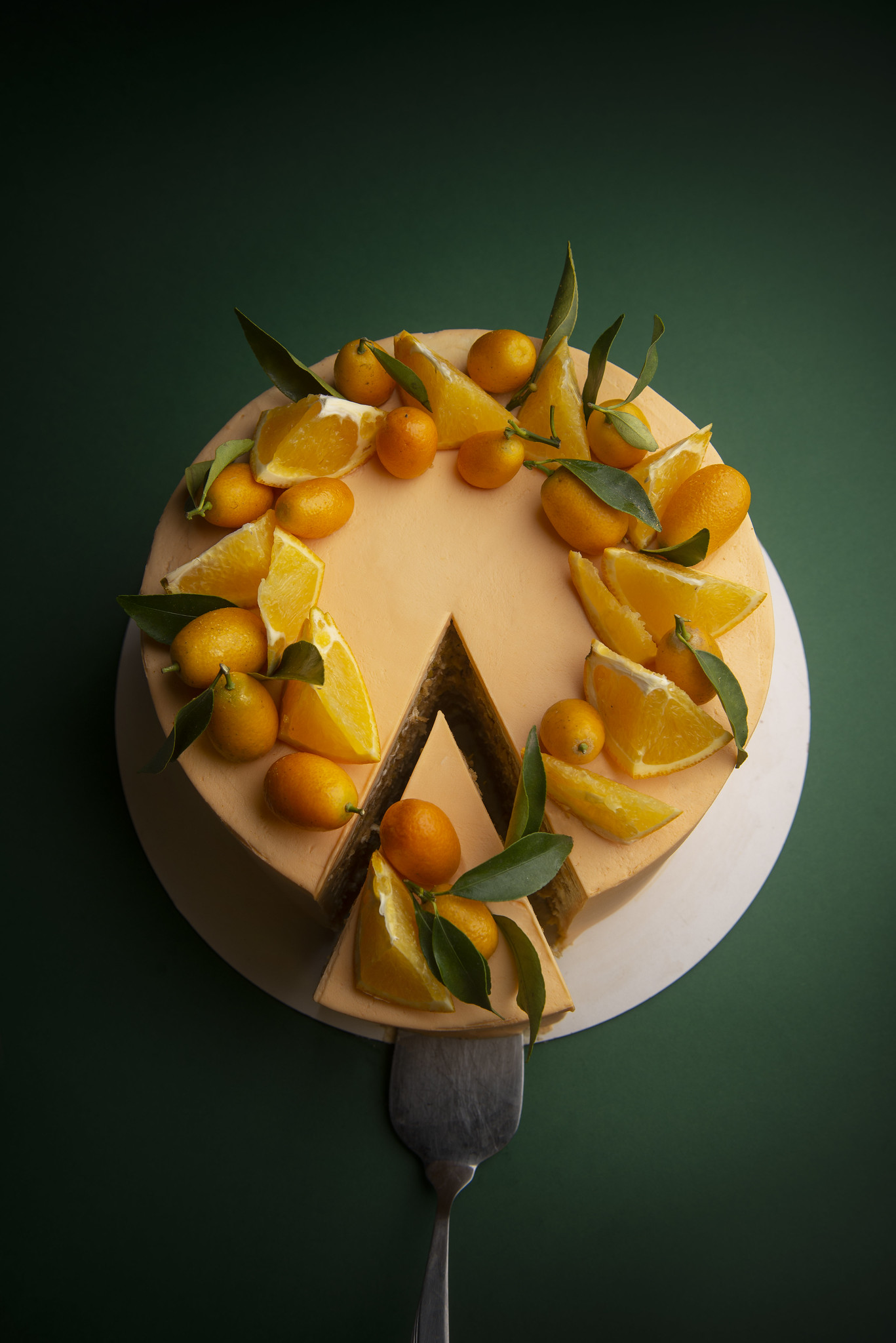 AFTER THIS COURSE YOU WILL BE ABLE TO: 
to enlarge your range with new delicious and profitable cakes
attract new clients from your social media accounts with these cakes looks and cuts
your clients will be back! The tastes of these cakes are moderately sweet, with well balanced quantity of sponge and cream, light, tender and airy

get a reliable basement for any kind of decoration. Every cake will be stable and reaches the client in its best shape
WHO IS THIS COURSE FOR


You want to make delicious cakes professionally 
You are a confident home baker and want to start selling your cakes
You already have your cake business and want to reach more clients
You are a confident pastry business owner and want to make more profit
You want to take your cake mastery to a new level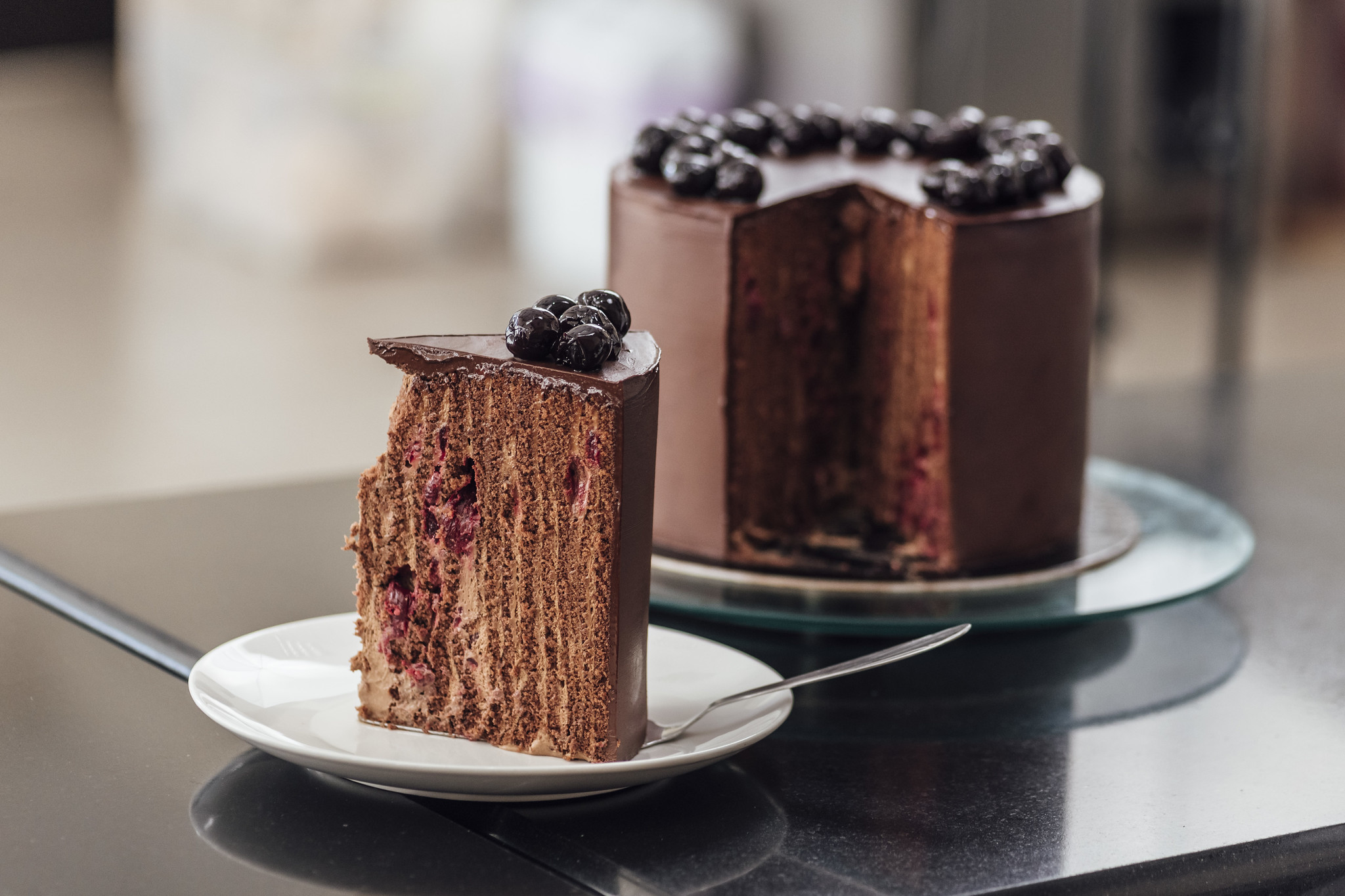 A Cake that seduces first with a beauty of its cut, and later, with the tender taste of thin chocolate cakes combined with chocolate custard, pieces of juicy cherry and black chocolate ganache. Bright and delicious, this cake will be a main hero at any celebration.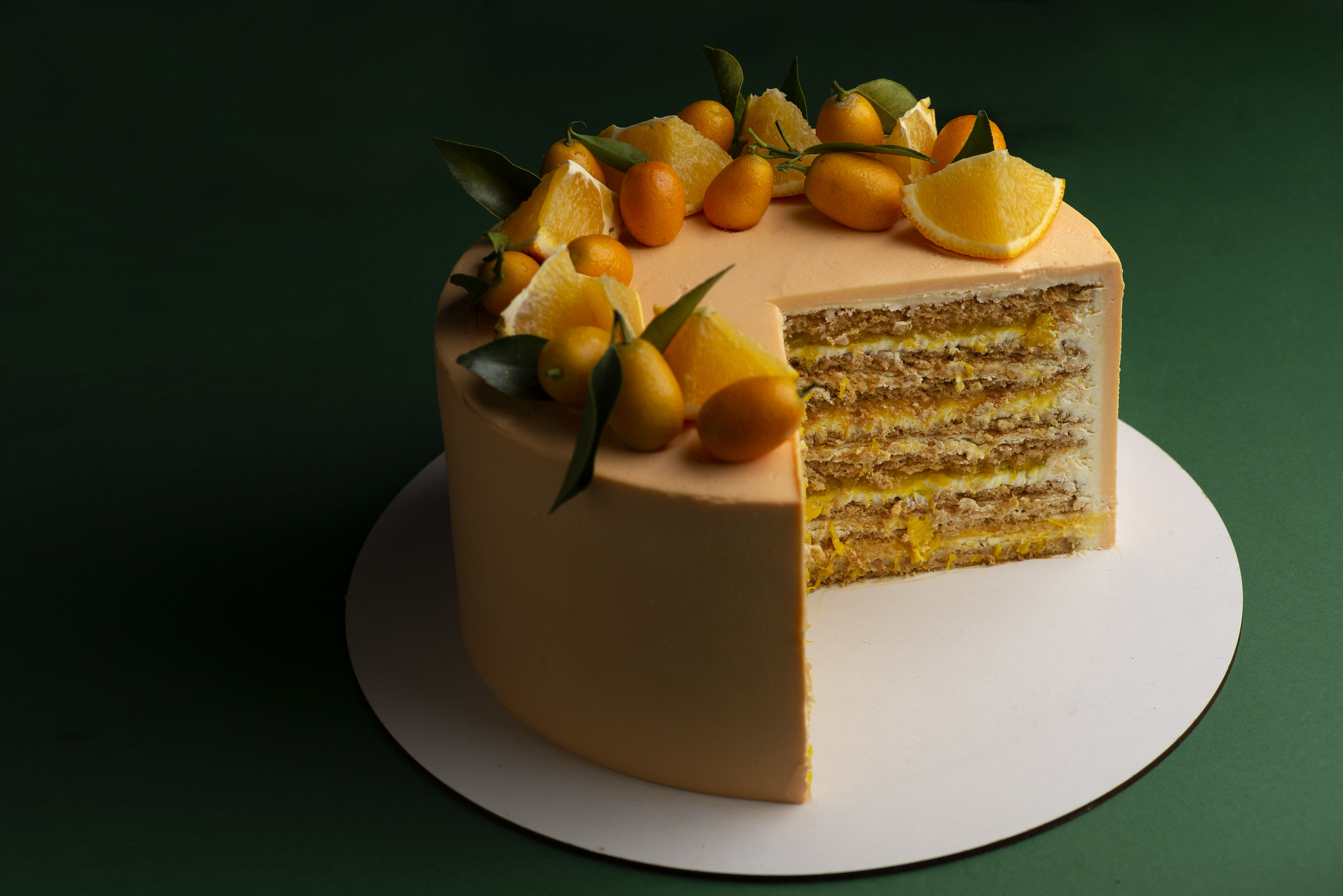 This cake catches the attention since the first look! Sunny, with a very fresh taste.
This cake is a course favorite not only because of its bright appearance and seducing cut, his saturated orange – honey taste fills you with good mood and joy!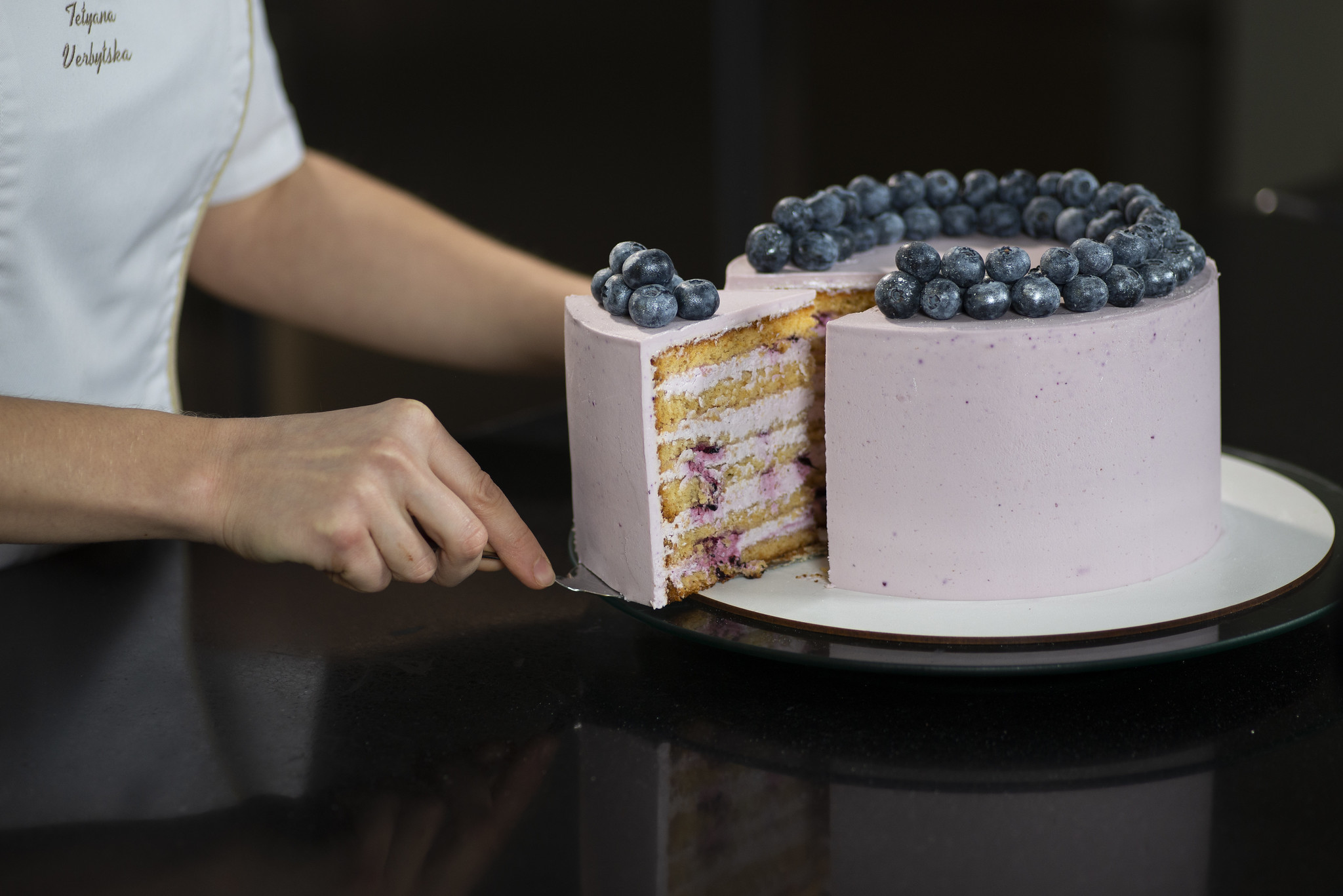 Make delicate sponge layers with milk & honey soaking to create a juicy texture of this cake. Prepare bilberry filling, soft bilberry marmalade and bilberry cream. Learn to make a frosting with the addition of soft bilberry marmalade. We will not add any colorings here.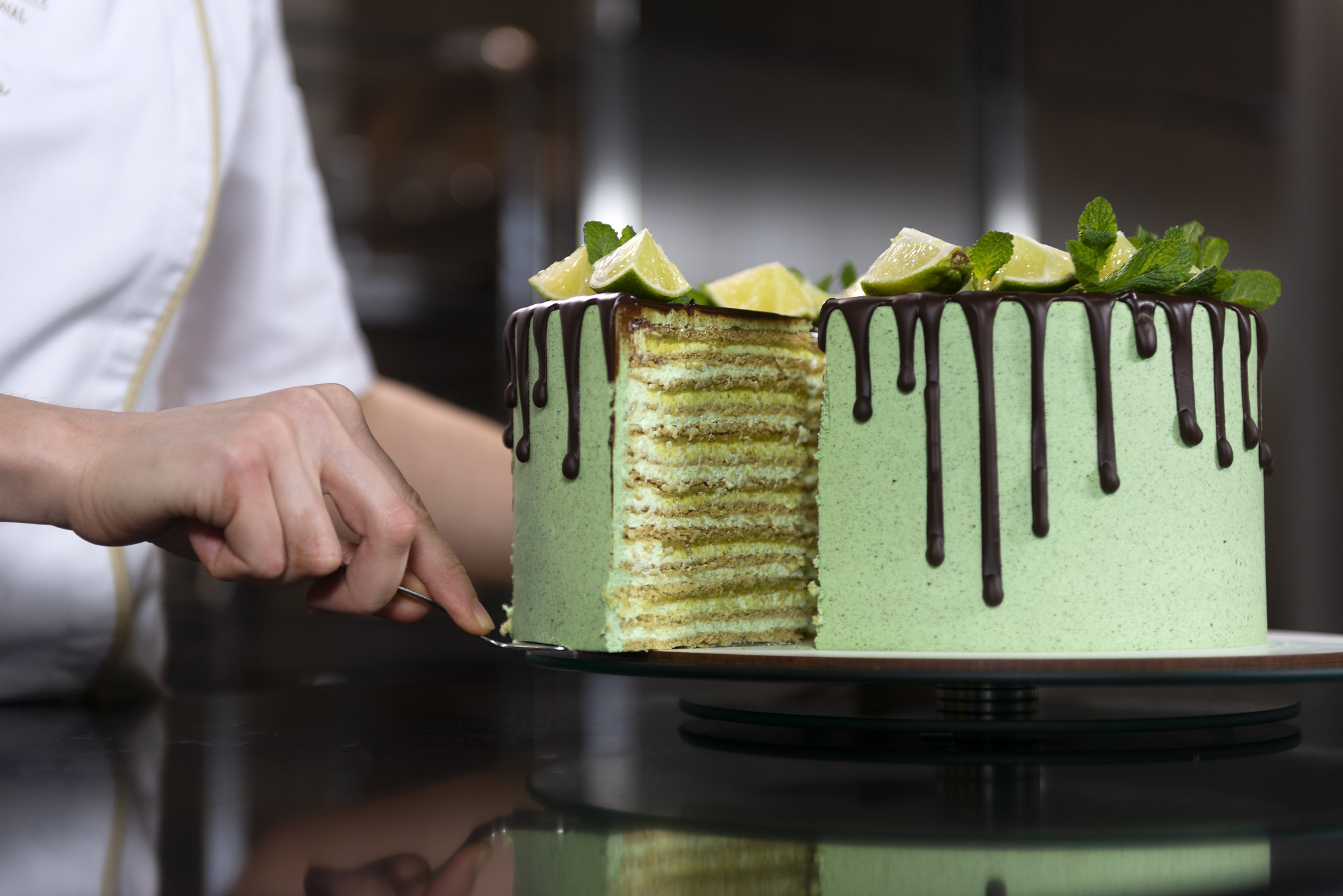 The rich taste of mint in each texture, combined with the noble bitterness of chocolate, will delight lovers of fresh tastes. Spectacular cake with a beautiful rhythmic cut and a pleasant color will decorate even the most elegant shelf.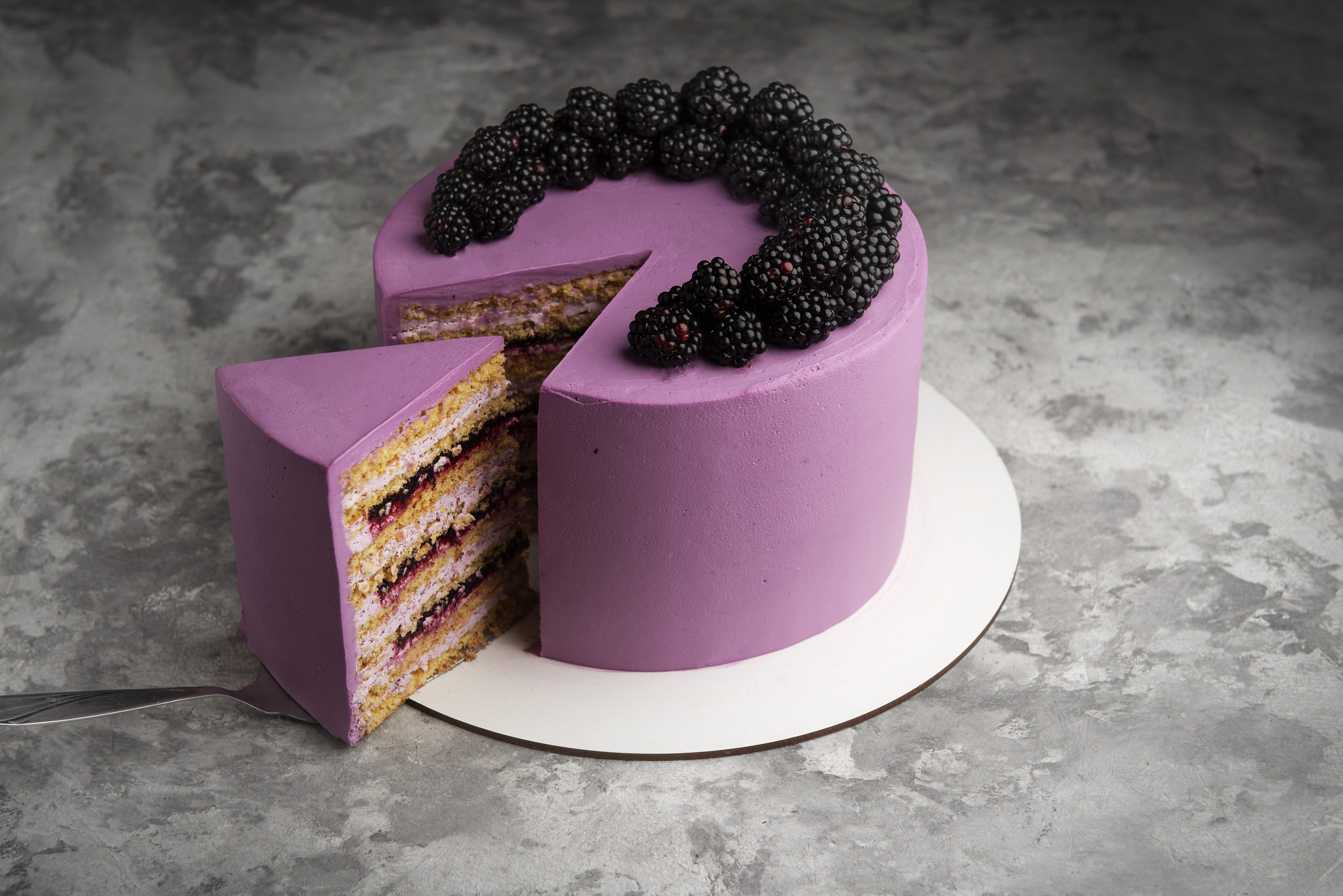 Delicious, with a black currant sour note, this cake will please you with its balanced taste and very tender and juicy sponge texture combined with berry filling and cream. This cake is one of the most beautiful in the course. Its bright and rhythmic cut captures your attention and invites to taste.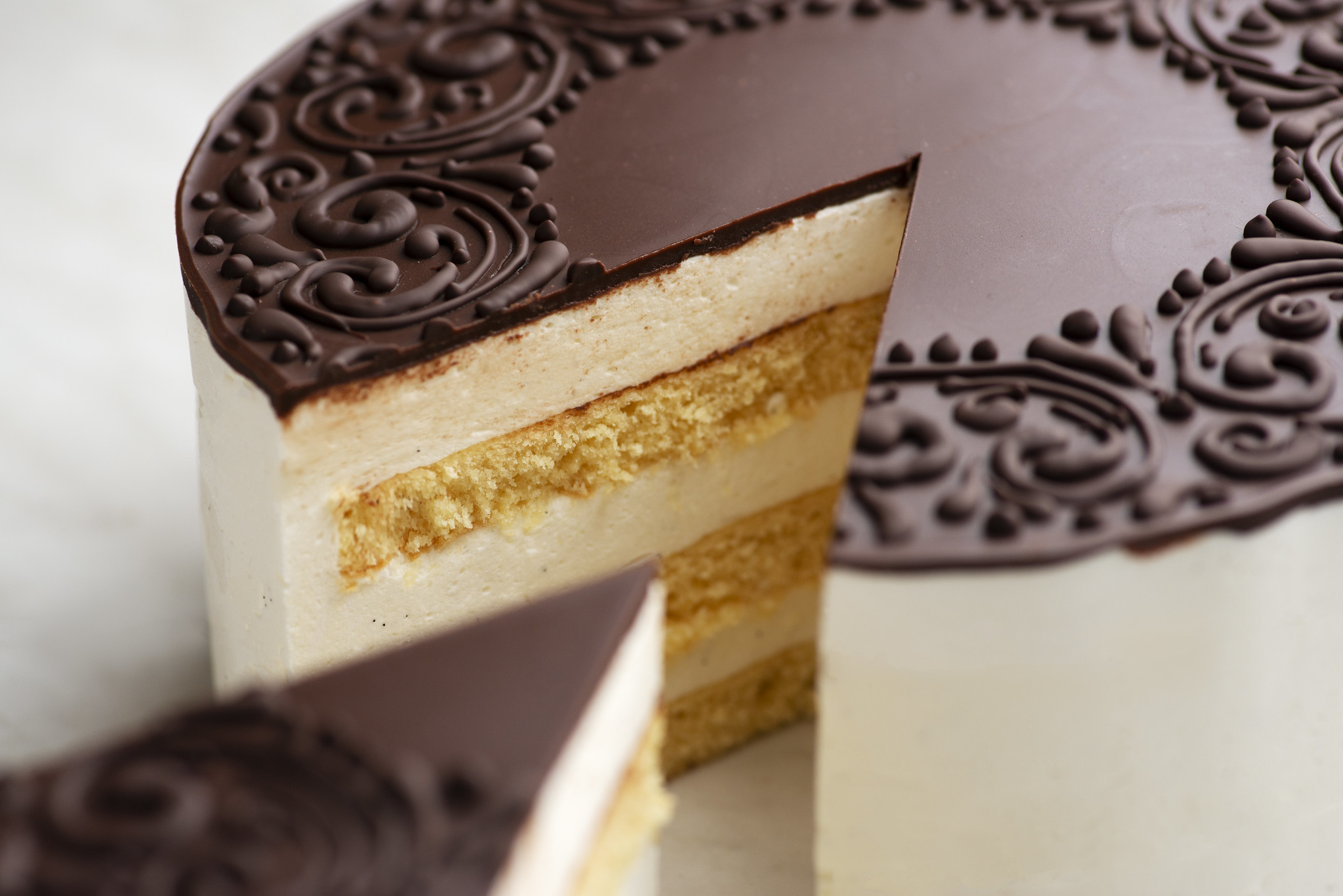 Bird`s milk souflee cake
You will definitely like tender and light taste of this cake! Learn to assemble a cake from soufflé and sponge cakes and cover the cake with a fudge evenly. Perform an amazing technic of a chocolate tracery and create a beautiful pattern on the cake top.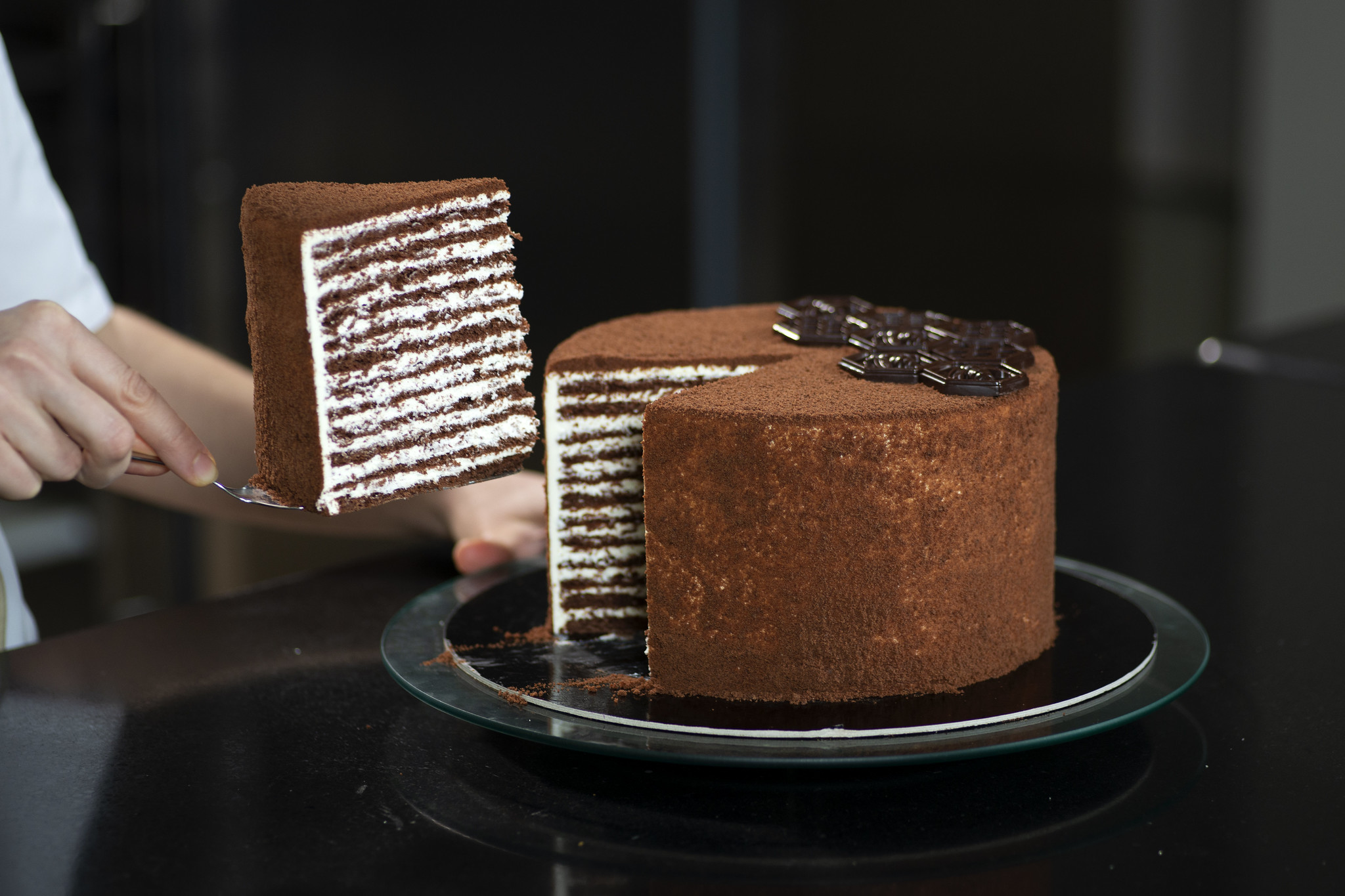 Chocolate honey cake
Learn to make classic chocolate & honey layers. A frosting, based on drained sour cream and one more stable and simple frosting for this easy but very delicious cake. Learn to assemble, stabilize, level and frost multi-layered cake.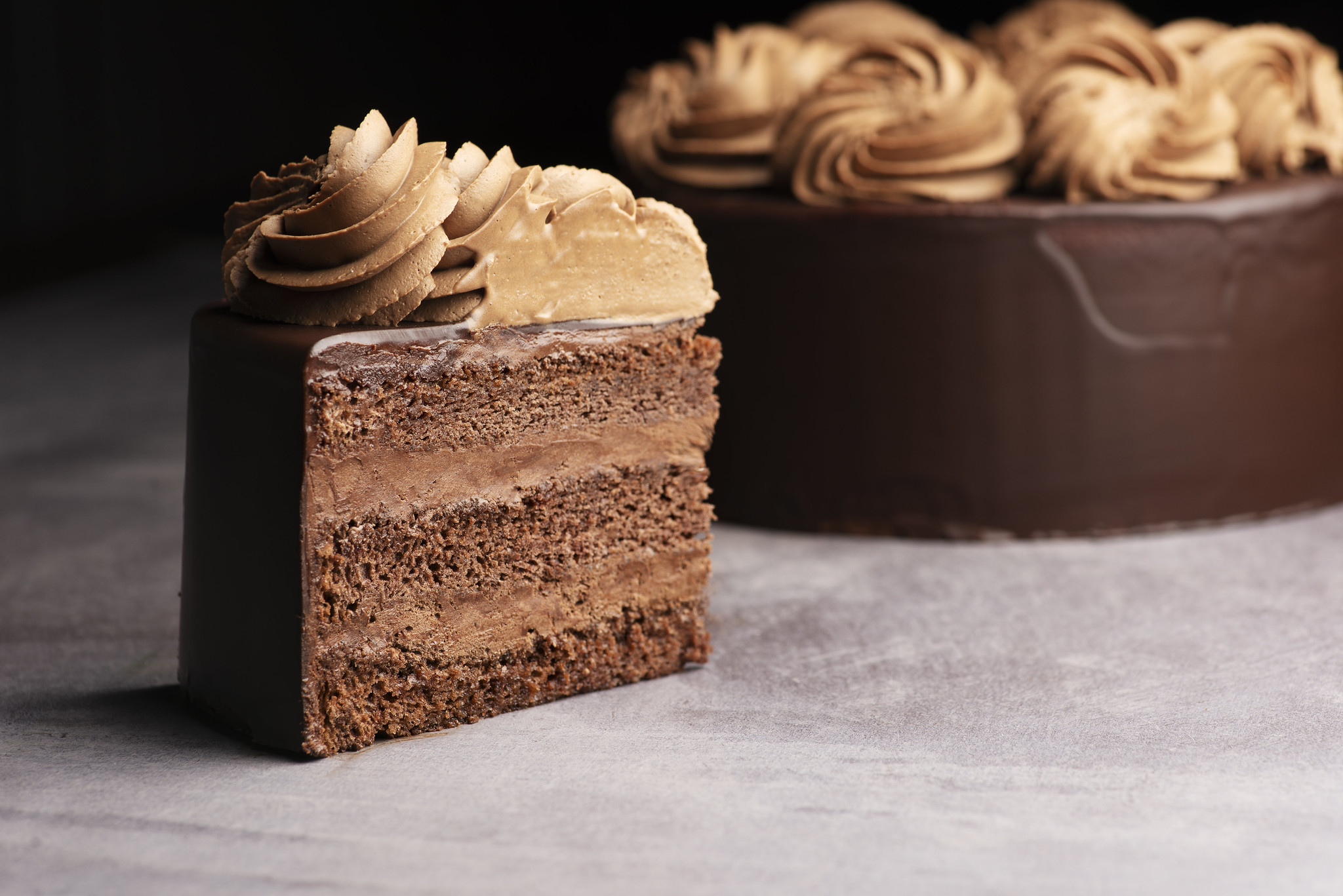 Prague chocolate cake
Rich in fragrant chocolate tastes, you will make this Prague cake many times for your customers and loved ones. Learn to make a tender chocolate sponge with cognac soaking to make layers juicy and fragrant. Make a chocolate fudge and and stable dark chocolate ganache to decorate this cake.
COURSE AUTHOR
MARUSYA MANKO
Hello!
My name is Marusya Manko.
I am a pastry chef and a tutor at Kiev International Culinary Academy KICA.
I started my pastry career as a home baker. Over time I started to create cakes and it became my passion and main occupation.
Now I help people from more than 50 countries to learn online making professionally my sponge honey cakes. The pleasure of the listeners from their results brings me great joy!
First of all, in my cakes you will appreciate the bright and juicy cuts, but the biggest secret of their popularity remains the taste. It is important for me to make the taste of the cake moderately sweet, balanced in the amount of cream and sponge, so that the cake turns out to be soft, airy and light.
I create delicious cakes from simple ingredients, you can easily make them at home.
These are always professional recipes with good production costs, which makes my cakes popular among home bakers and pastry shops.