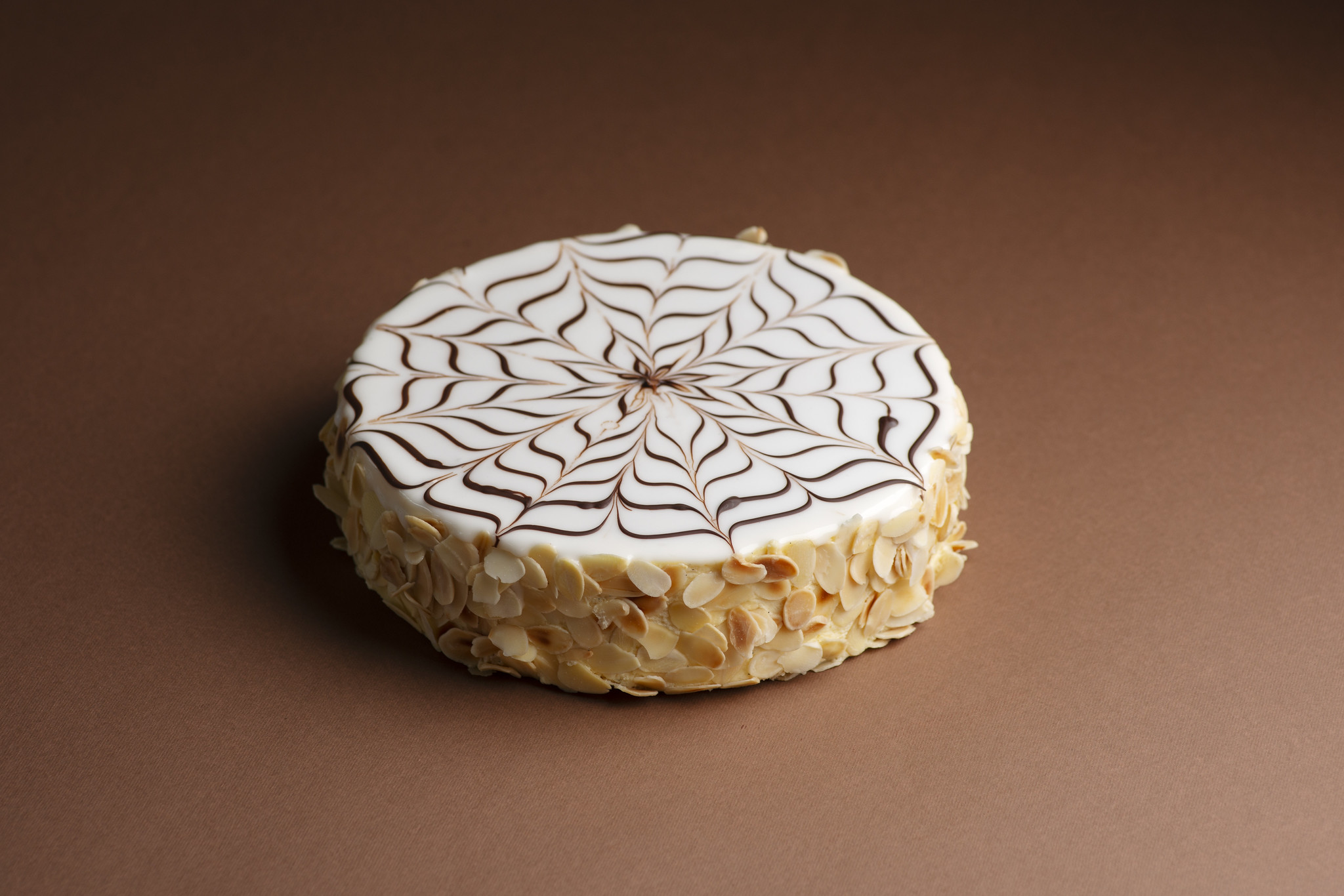 Esterhazy cake
Esterhazy cake is famous for its appearance: the cake's surface is decorated with a pattern of chocolate spider web.
Besides the spectacular design, this cake has a very tender and pleasant taste. Traditionally it consists of nut-based sponge cakes, custard cream with liqueur and fried almond flakes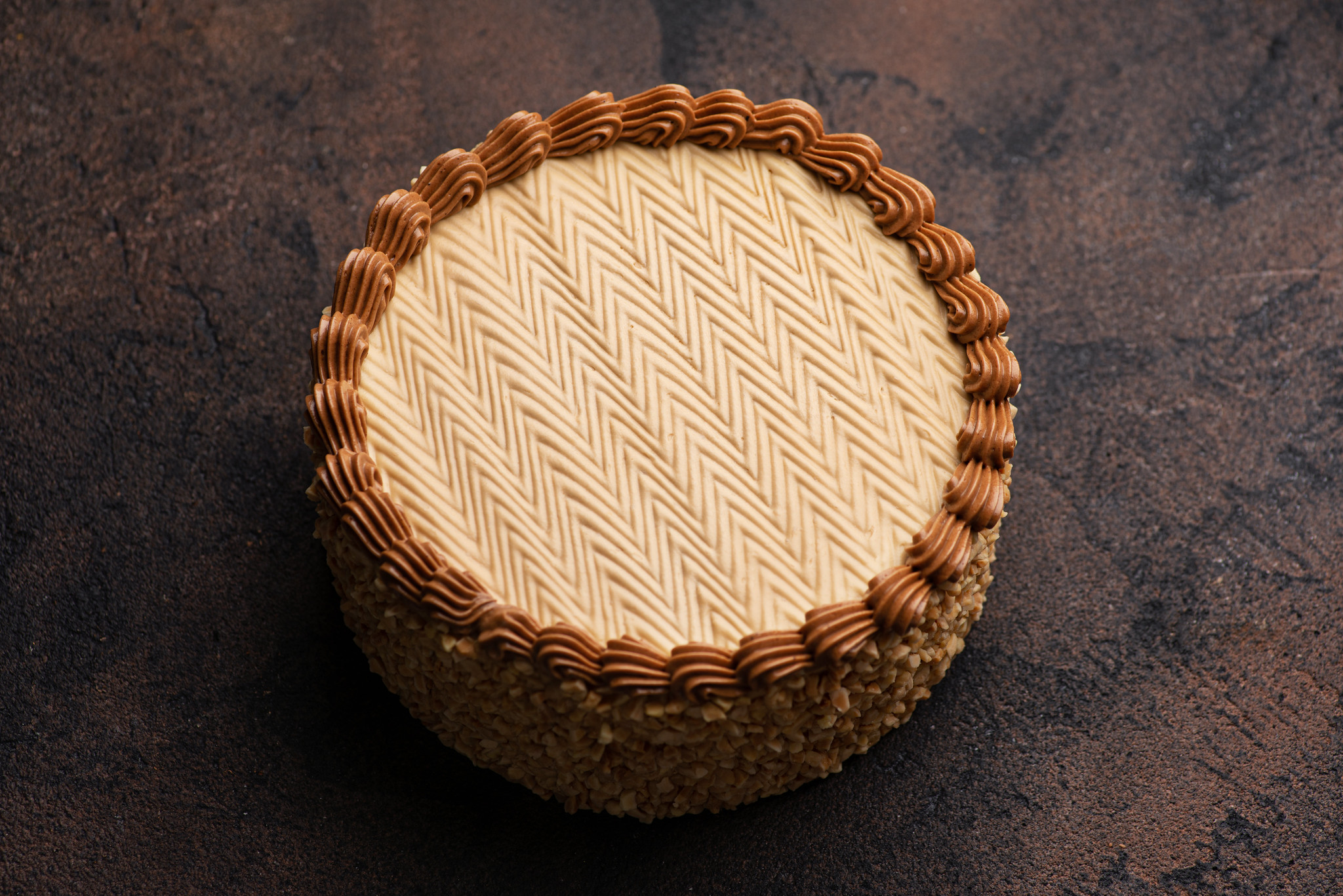 Mocha cake
This cake conquered the admirers from all over the world with its distinctive taste. 
Thanks to the airy sponge cake, which is able to absorb a huge amount of coffee, the cake becomes soft, succulent and aromatic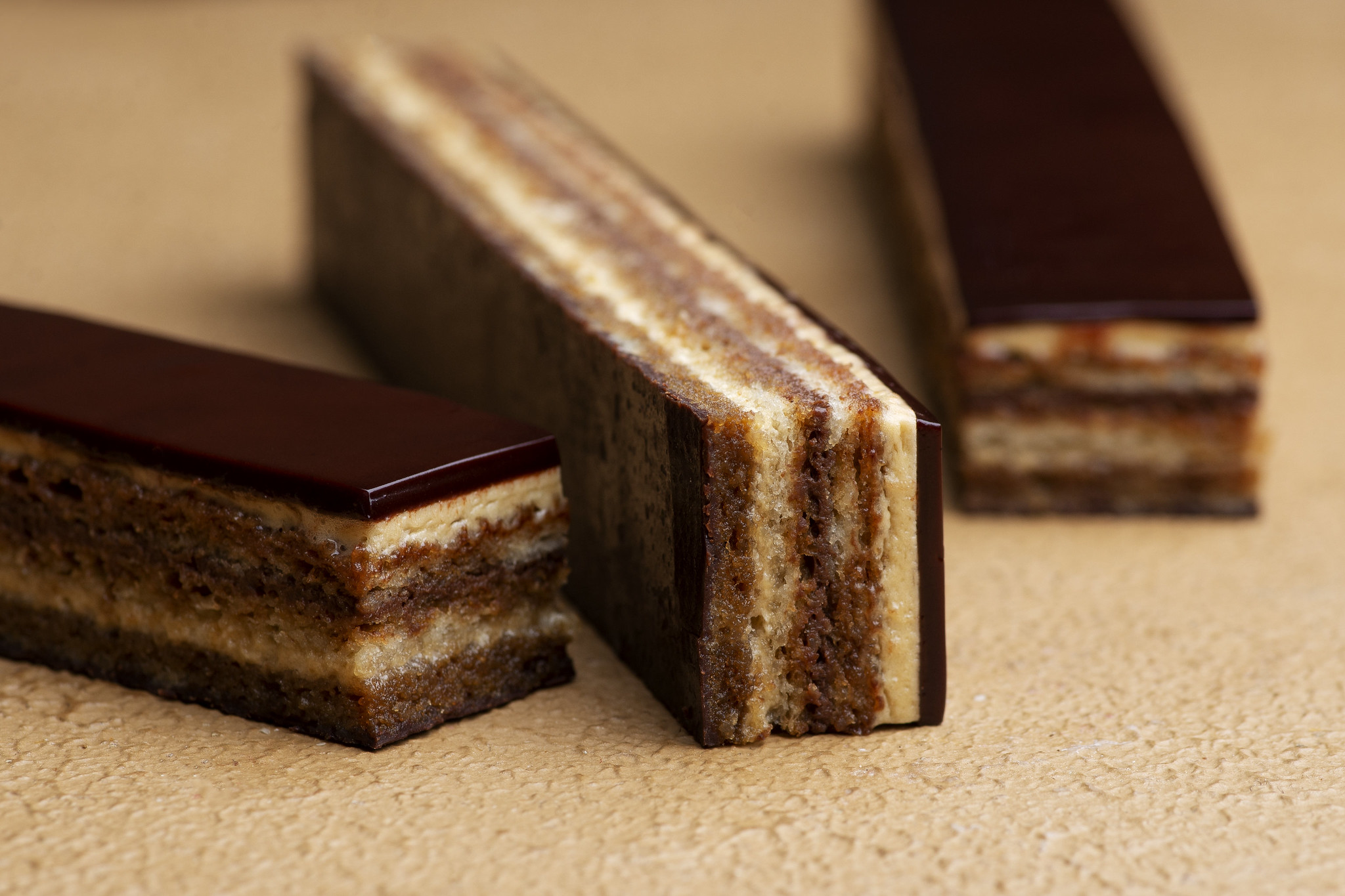 Opera cake
Opera - this cake, all the beauty and rich taste of which is placed in a small and elegant pastry, which is usually no more than 3 cm high. The opera consists of perfectly even layers of almond sponge cake soaked with coffee syrup, dark chocolate ganache, coffee buttercream and chocolate glaze.
Available in days

days after you enroll

Lesson 1
Pastry chef, French pastry tutor
From the very beginning, the chef sets the standards of work which help the students to get great pastries that can fill up the vitrines of demanding pastry boutiques.
The chef has few years of experience as a pastry chef in the production line at the best pastry shop in Kiev - Honey, few years of teaching at the Hector Bravo Pastry School.
He also designed and opened the production of luxury pastries in Dubai.
Many years of experience in teaching and working in the industry allow Alexander Trofimenkov to share with the audience theory and practice at the level of world-famous pastry chefs.