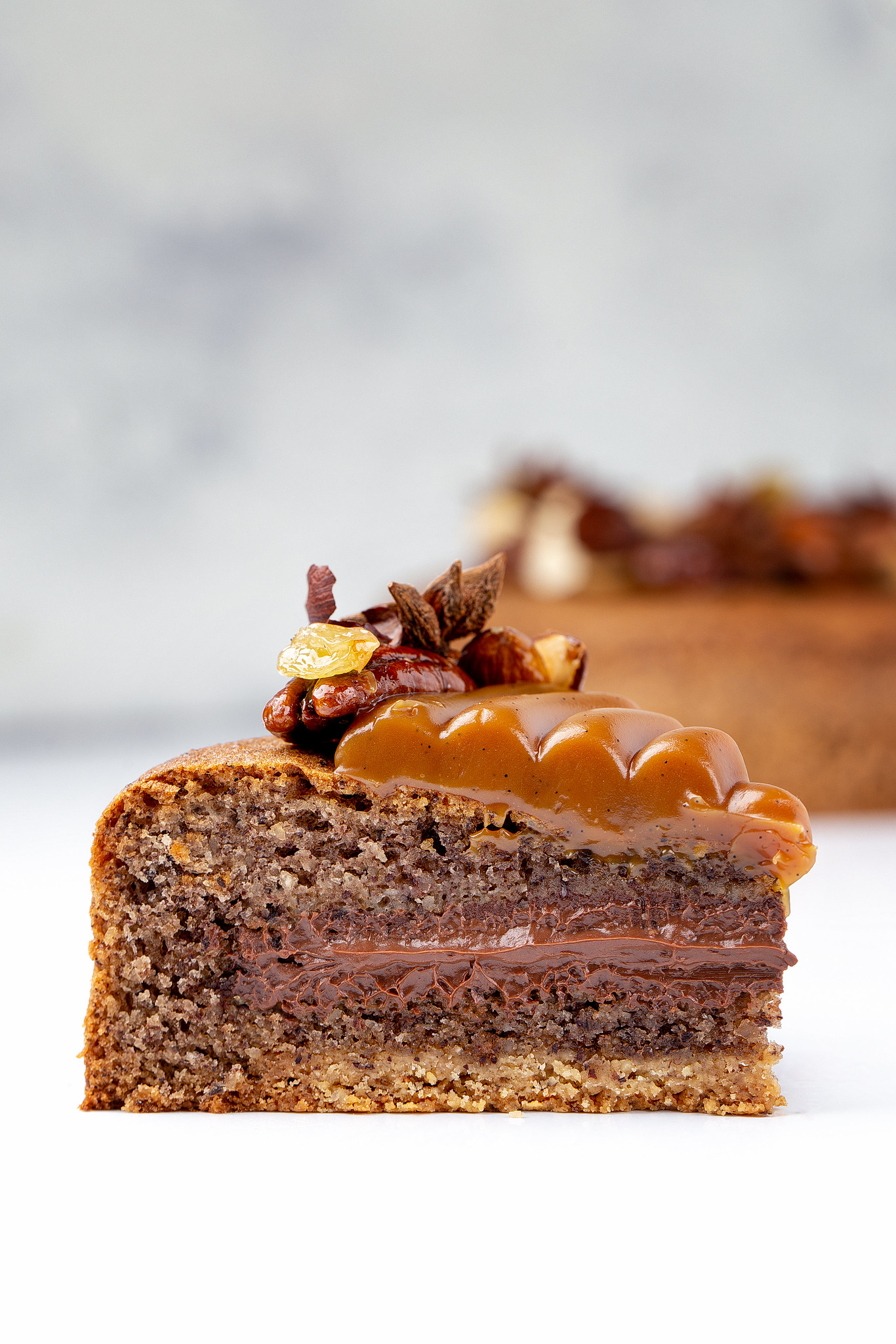 AFTER THIS COURSE YOU WILL BE ABLE TO: 
make 3 delicious and stunning pastries with caramel, chocolate and nuts flavors
make modern cakes and pies with attractive decoration and impressive look, and delicious taste

upgrade collection of pastries for your business
WHO IS THIS COURSE FOR


You want to make modern pastries professionally 
You are a confident home baker and want to start selling your pastries
You already sell pastries and want to expand your range with modern desserts 
You are a confident pastry business owner and want to make more profit
You want to take your pastry mastery to a new level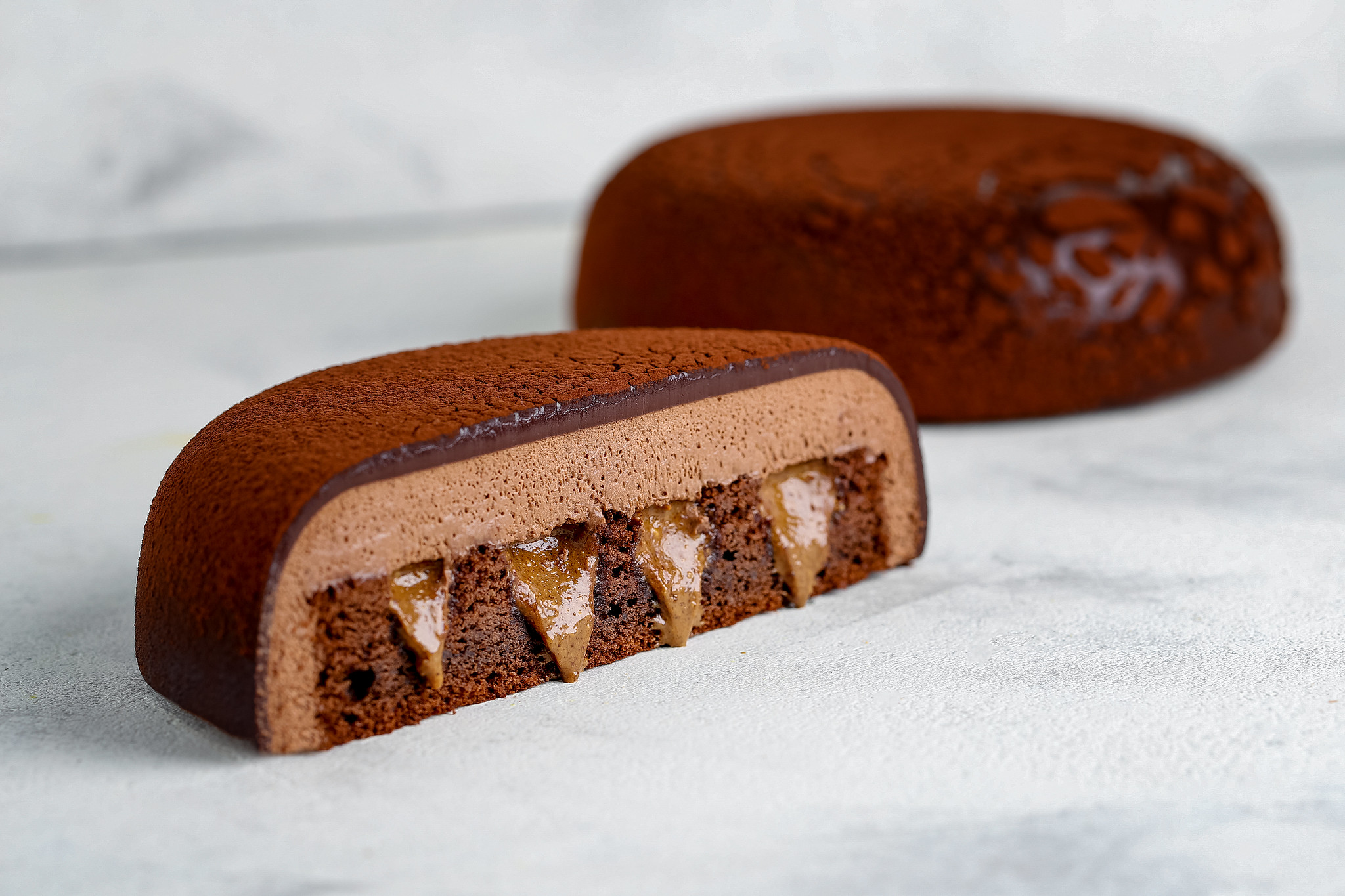 Chocolate and Praline Cake
If you are looking for a simple yet exceptional cake - you definitely will be excited with this recipe! Moist chocolate sponge, filled with nut praline and covered with chocolate mousse with no gelatin! Aleksandr Trofimenkov makes cakes with a special decoration, which take no more than 3 minutes, yet look unique and impressive.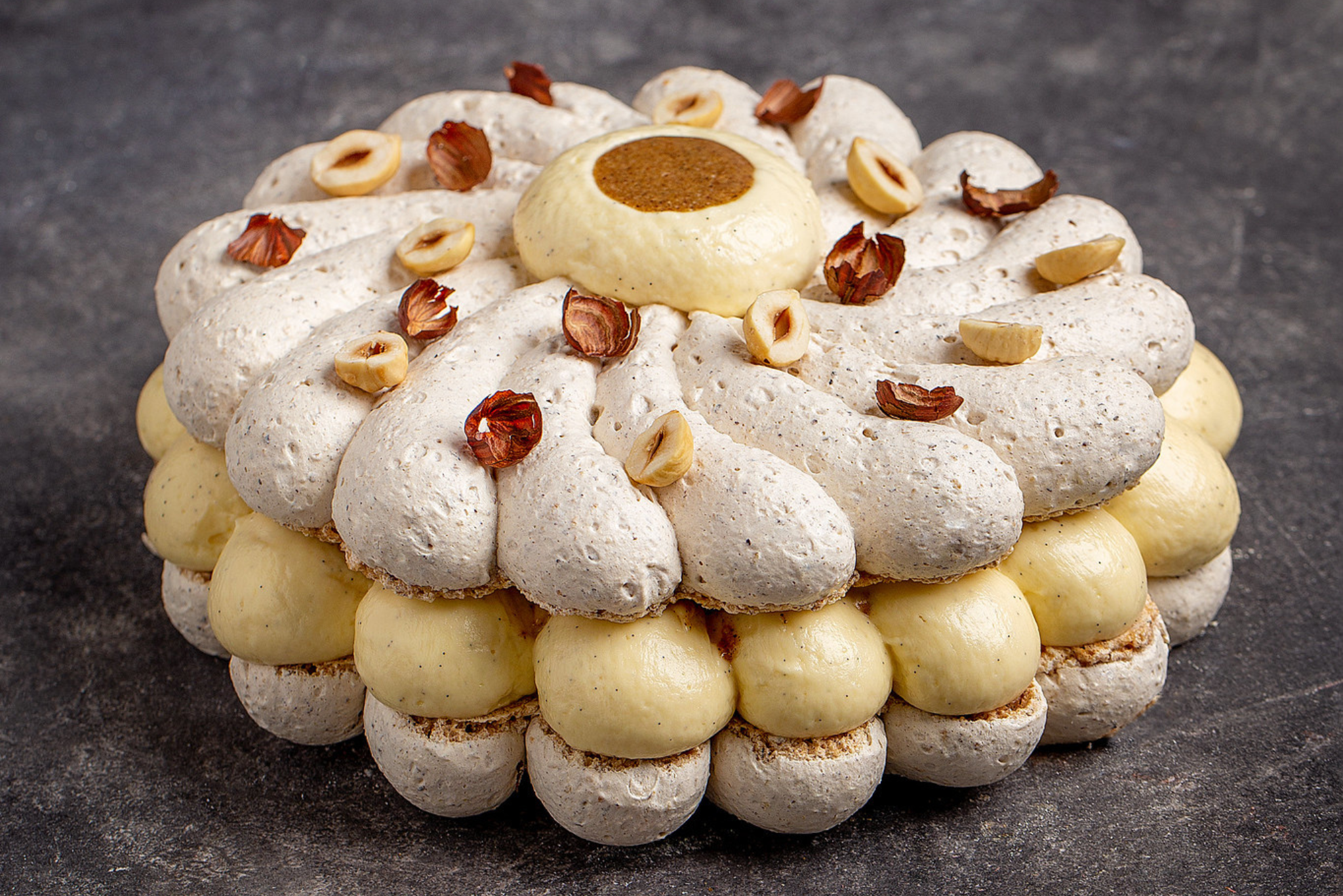 Hazelnut meringue cake
Hazelnut meringue cake will surprise you with its flavor and texture combination! Crunchy hazelnut meringue, beautifully piped and properly baked, perfectly combined with vanilla buttercream and nut praline inside. Together with chef Aleksandr Trofimenkov you will make a festive cake for any occasion without any mold!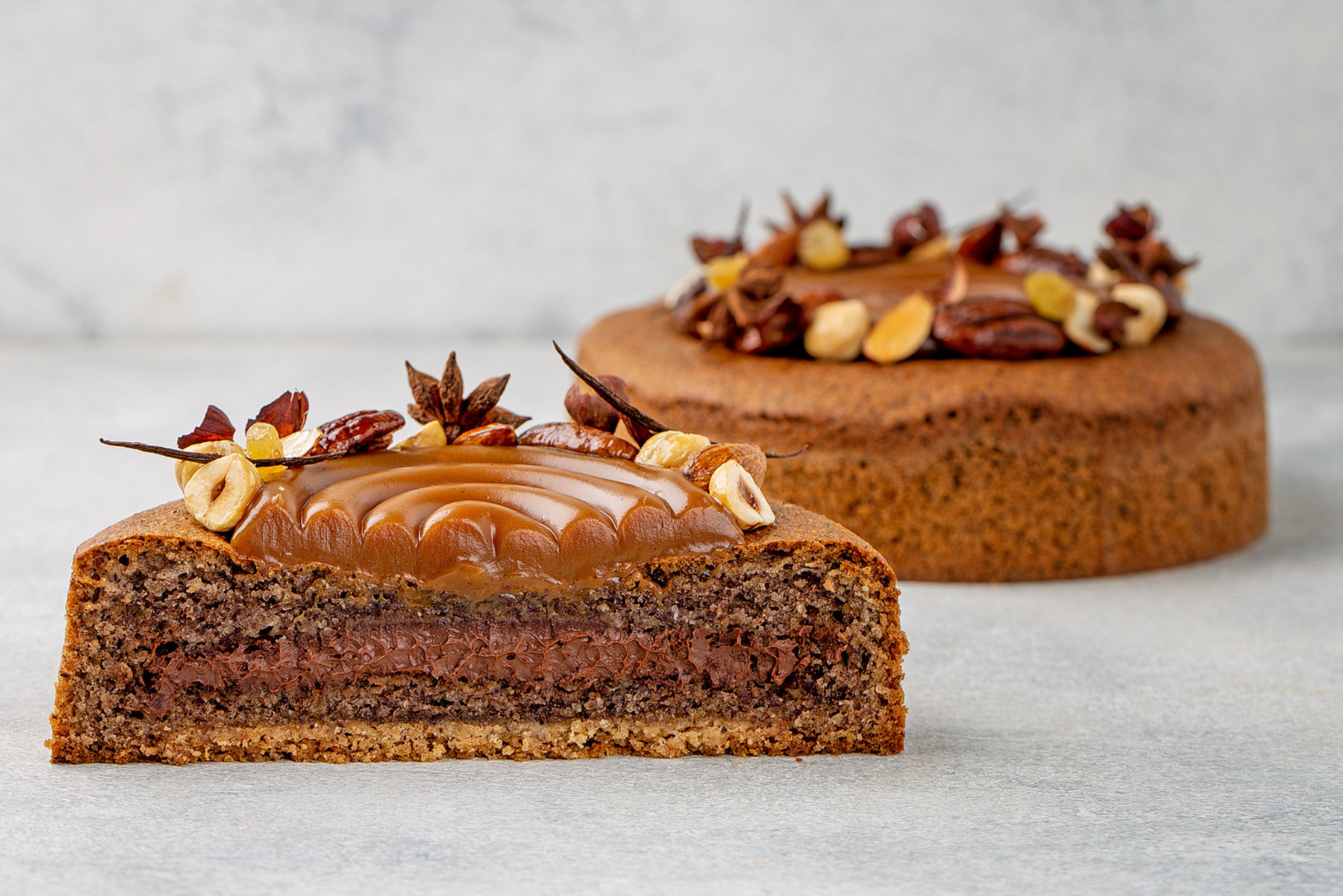 Hazelnut and caramel pie
Moist pie batter, silky chocolate cremeux and smooth vanilla caramel create a splash of flavor in one slice. Make this Hazelnut and caramel pie with chef Aleksandr Trofimenkov and please your friends and clients with a new delicious experience.

COURSE AUTHOR
ALEXANDER TROFIMENKOV
Pastry chef, French pastry tutor
From the very beginning, the chef sets the standards of work which help the students to get great pastries that can fill up the vitrines of demanding pastry boutiques.
The chef has few years of experience as a pastry chef in the production line at the best pastry shop in Kiev - Honey, few years of teaching at the Hector Bravo Pastry School.
He also designed and opened the production of luxury pastries in Dubai.
Many years of experience in teaching and working in the industry allow Alexander Trofimenkov to share with the audience theory and practice at the level of world-famous pastry chefs.