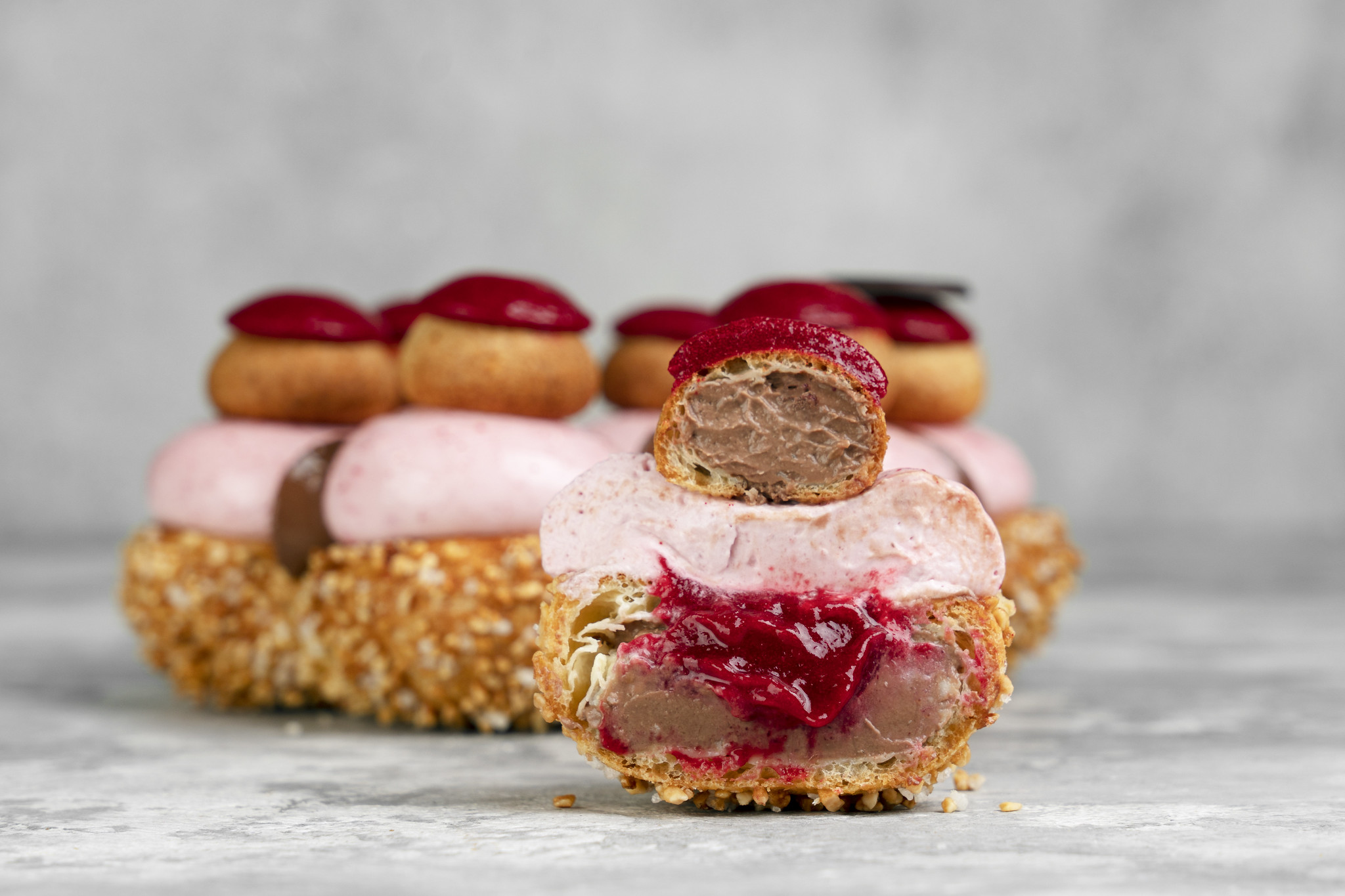 The Crown created by Julien Boutonnet is a pastry that could surprise anyone with its exquisite appearance and an intense combination of flavours.
Together, you will prepare crispy choux paste, then fill it with a silky chocolate crémeux and a juicy raspberry coulis.
Decorate your showcase with an extraordinary presentation of the classic choux paste.
COURSE AUTHOR
JULIEN BOUTONNET
Pastry tutor at Ecole Hôtelière de Lausanne in Switzerland
Meilleur Ouvrier de France 2015
Hello everyone! My name is Julien Boutonnet and I am happy to invite you to my course "Elegant Tea Cakes for Pastry Boutiques".
I am a professional pastry chef and pastry tutor at Ecole Hôtelière de Lausanne in Switzerland, the most prestigious hospitality school in the world.
During my career, I've worked in many renowned pastry shops. My desire to progress in pastry arts allowed me to win numerous contests, yet the title of best pastry chef in France - Meilleur Ouvrier de France is my pride and joy.
It is important for me that each of my products is very tasty, elegant and, most importantly, as cost effective as possible to produce.
Together, we will make 7 pastries: Breton Style Apple Pie, Carrot Cake, Chocolate Сake, Citrus Cake, Genoa Cake With Banana, Hazelnut and Salted Caramel Tart and Millefeuille Tart.
All products within this course are: easy to prepare, easy to pack and transport and easy to store. To prepare these pastries, you won't need lots of molds.
See you at my course!