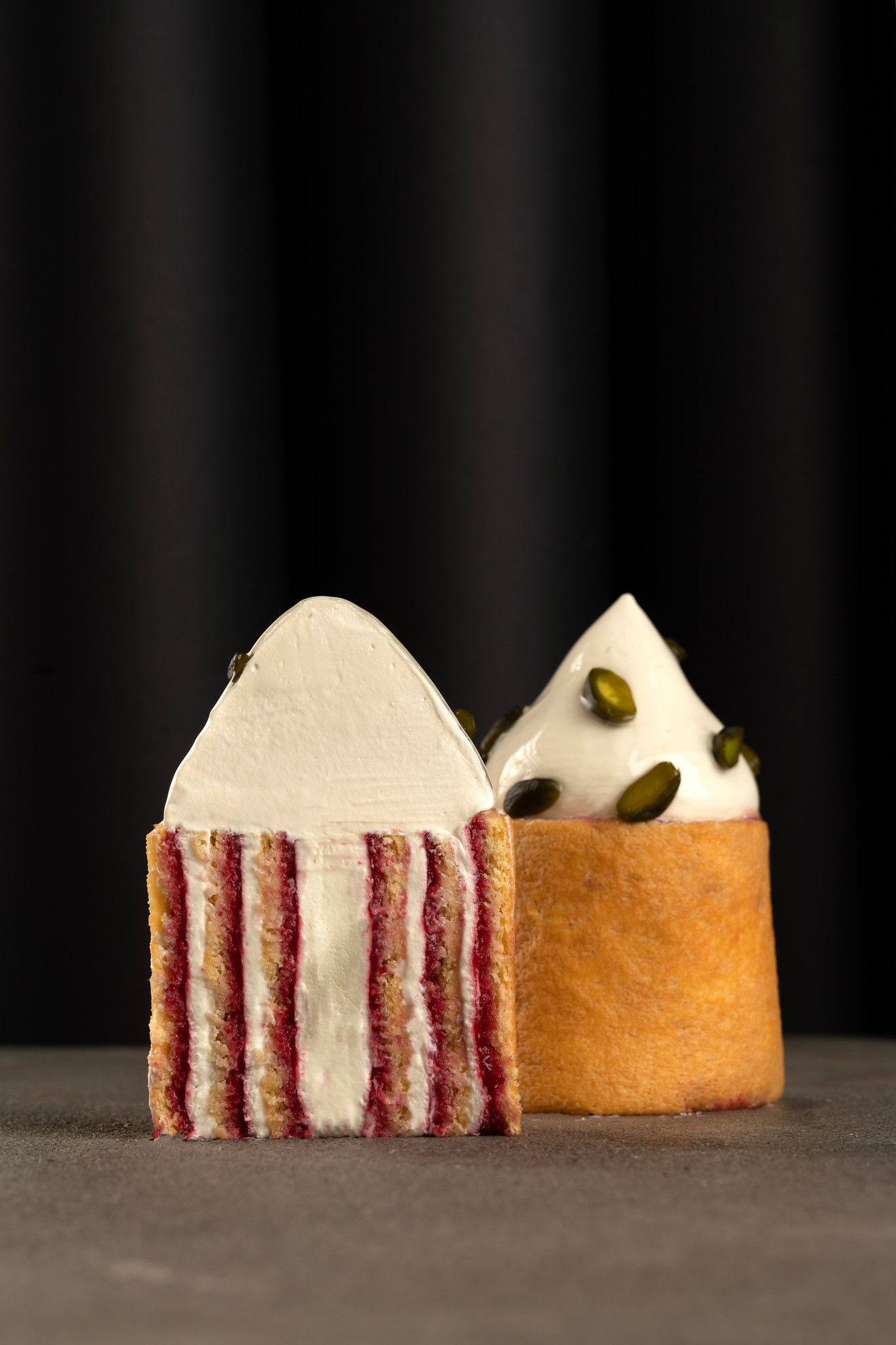 Mosaik Individual Roll Cake
This cake is simple to make, at that, it is unusual and attractive at that. The Viennese sponge is soaked with raspberry punch, covered with raspberry confit and rolled up. The rolls are decorated with pistachio whipped ganache and candied pistachios. Accurate rhythmic lines of confit, ganache and sponge mesmerize and invite to try them. Soft, saturated with raspberry flavor complemented by a distinctive pistachio note.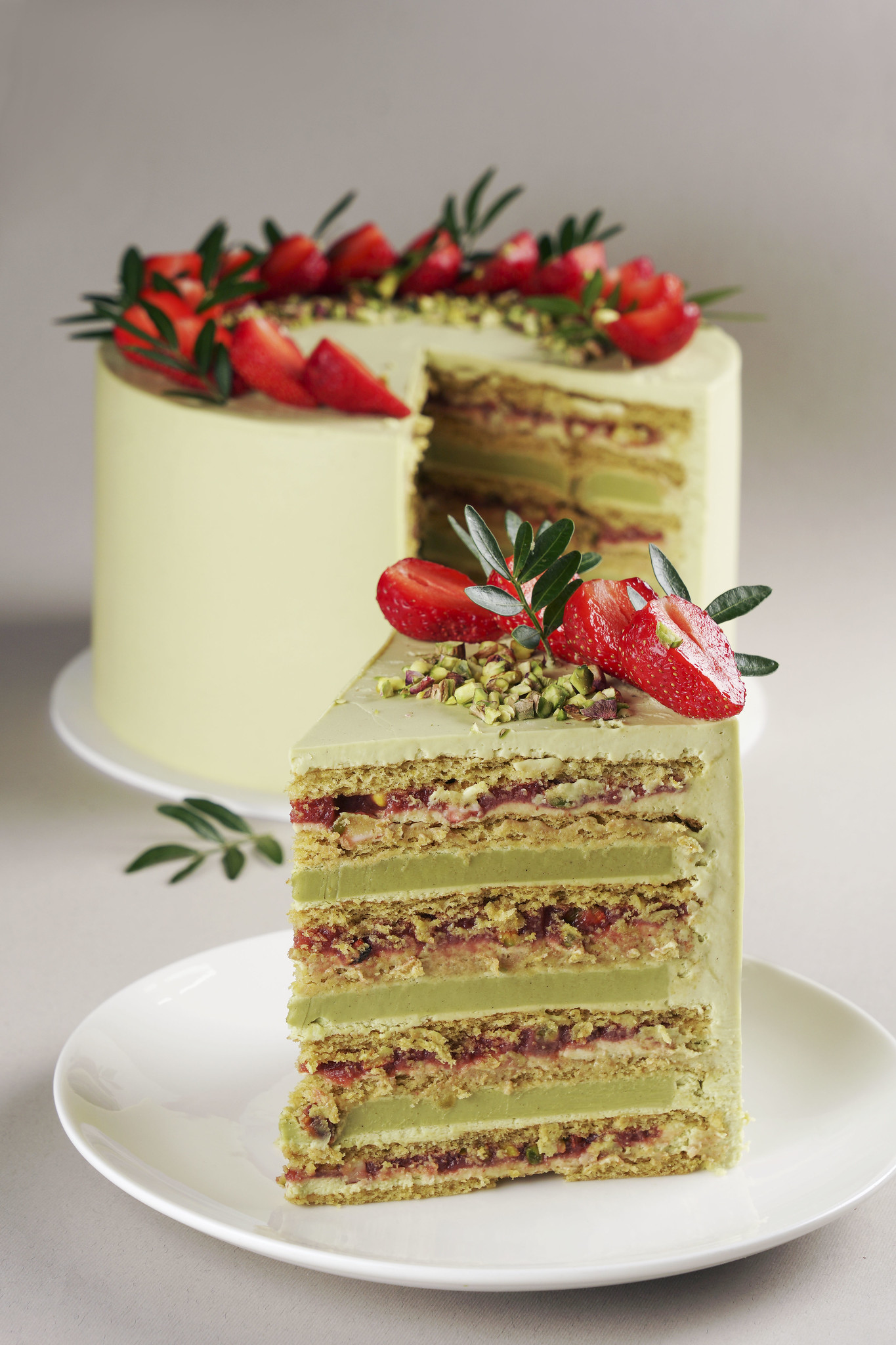 Pistachio - Camembert and Wild Strawberry Honey Cake
This cake is a perfect combination of bright creamy pistachio flavour with expressive wild strawberry aftertaste.
In this class Chef Marusya Manko will show you how to bake honey sponge layers, make a pistachio crémeux and a wild strawberry coulis, prepare a pistachio and camembert filling, make a pistachio cream cheese buttercream, and assemble them into an amazing cake!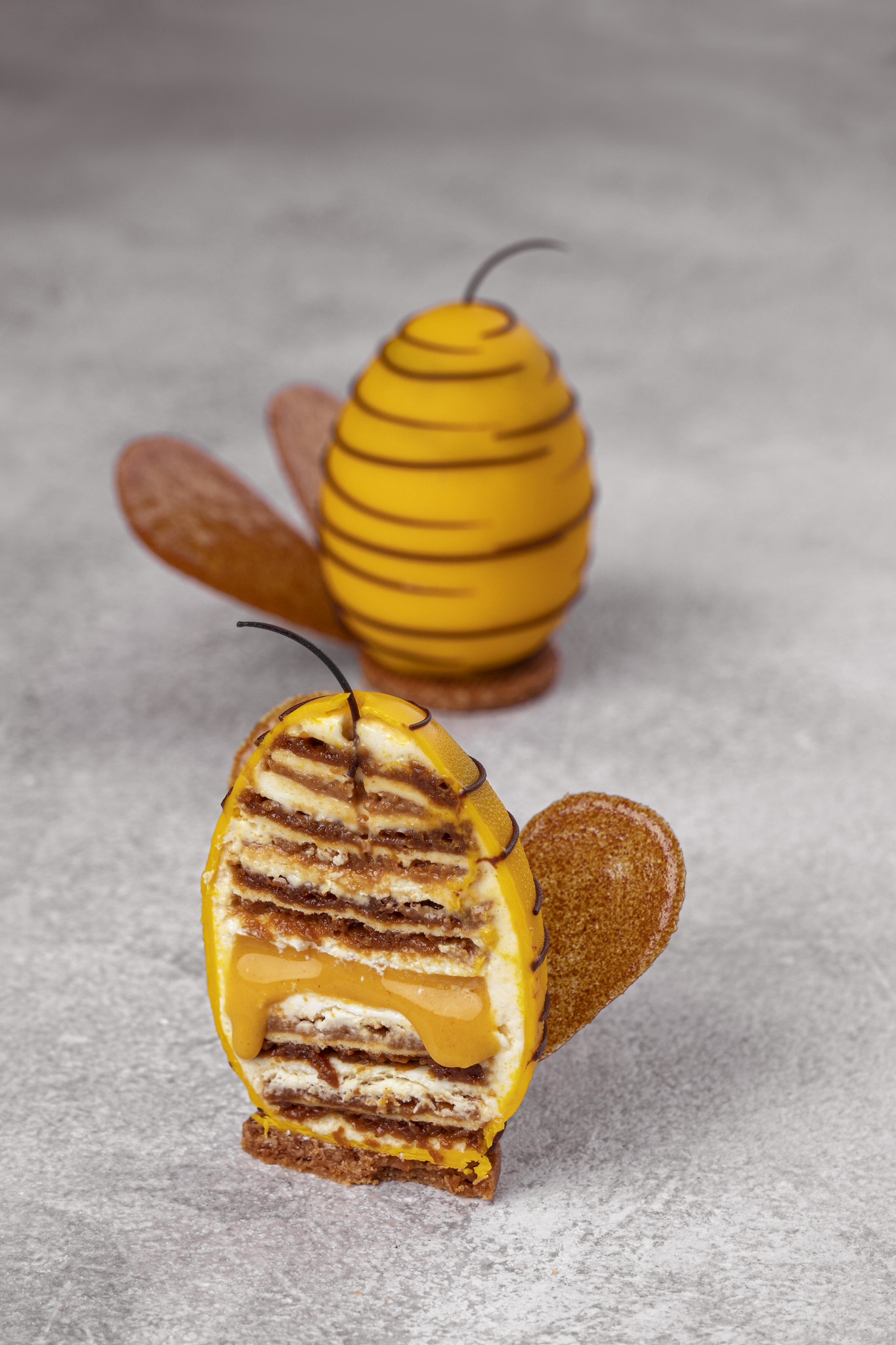 This recipe presents Chef Nicolas Lambert's version of the traditional honey cake. This individual cake contains all the elements of classic Medovik, which are assembled here in a creative yet elegant way. With its soft, juicy flavors, this pastry has a wonderfully delicate aroma and honey aftertaste. The creamy, honey flavors and the perfect balance of honey sponge and cream are also a true delight. Delicious, attractive and seductive, these well-baked textures will charm all who try them.
Available in days

days after you enroll

Pistachio - Camembert and Wild Strawberry Honey Cake by Marusya Manko
Available in days

days after you enroll

Mosaic Individual Roll Cake by Karim Bourgi
Available in days

days after you enroll

Bee Medovik by Nicolas Lambert