Set of 3 Best Recipes Program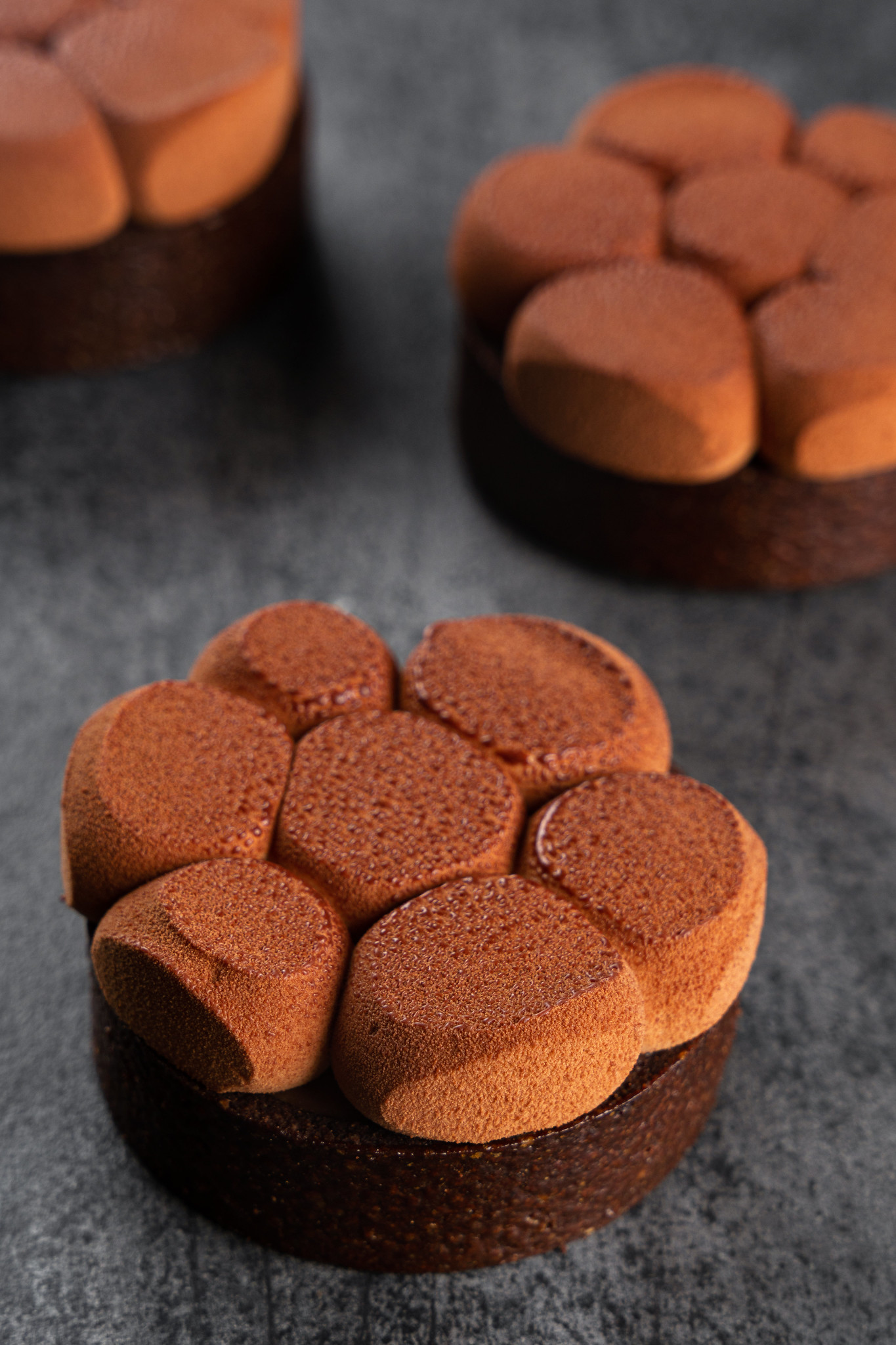 Chocolate and Caramel Tartlet
This tart is for true connoisseurs of chocolate. A combination of rich chocolate financier, chocolate shortcrust, caramel, chocolate cremeux and whipped ganache that make up a delicious treat will please even the most demanding tasters.
Apart from the textures, the chef shared with you a technique to dress up the tart elegantly without using a silicone mold.
Make this gorgeous tart to delight your chocolate lovers and discover the flavors of fine milk chocolate in different scrumptious textures.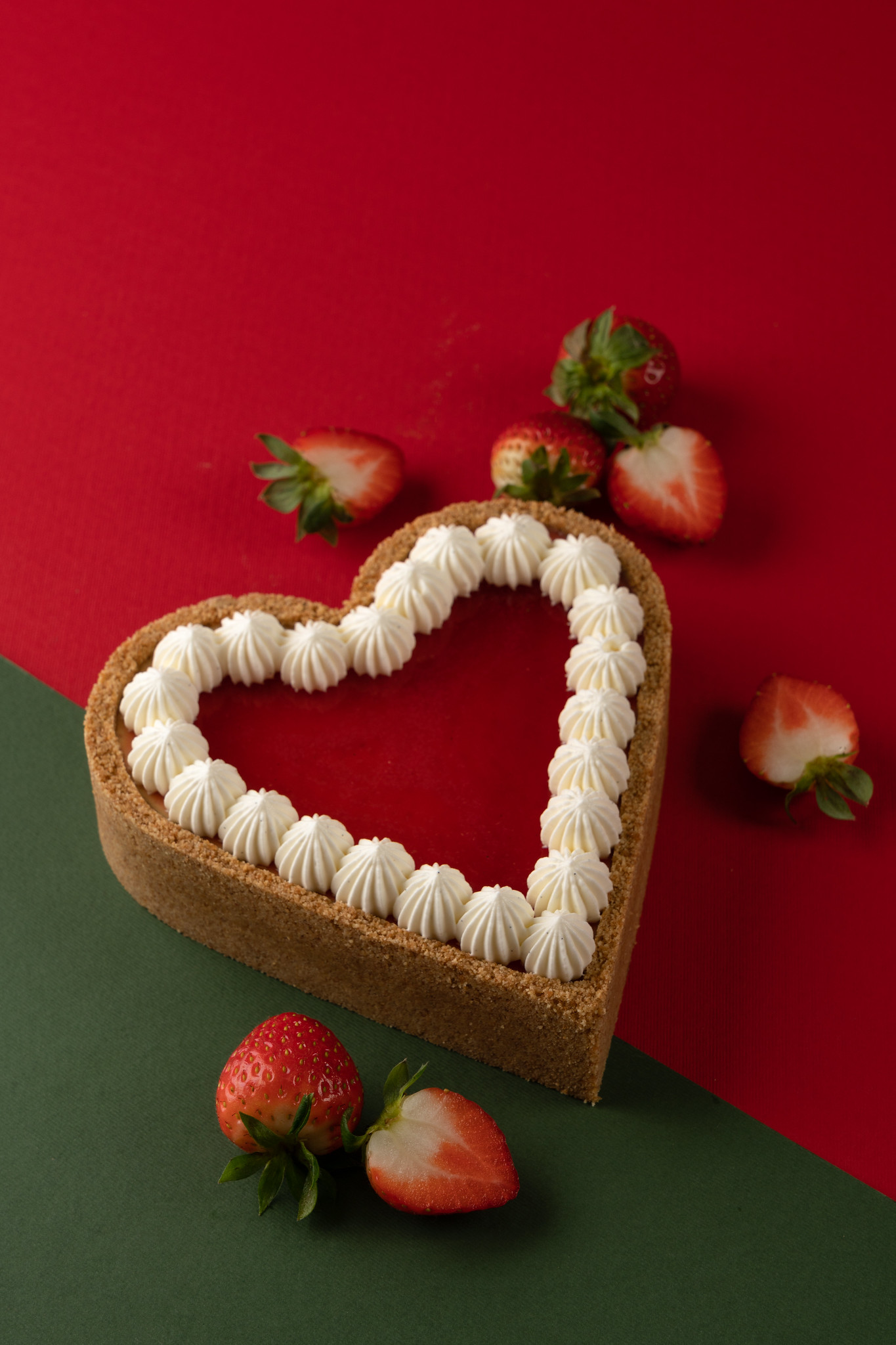 Strawberry Heart Baked Cheesecake
Strawberry Heart is a classic version of baked vanilla cheesecake. To make it charming, the chef baked it in the heart shape.
Chef Aleksandr Trofimenkov covered the surface of the cheesecake with bright strawberry jelly and a creamy necklace. The cheesecake has a well-baked classic shortbread shell with rich, tasty color.
A combination of a fragrant shortbread, a vanilla cheese layer and strawberry will delight everyone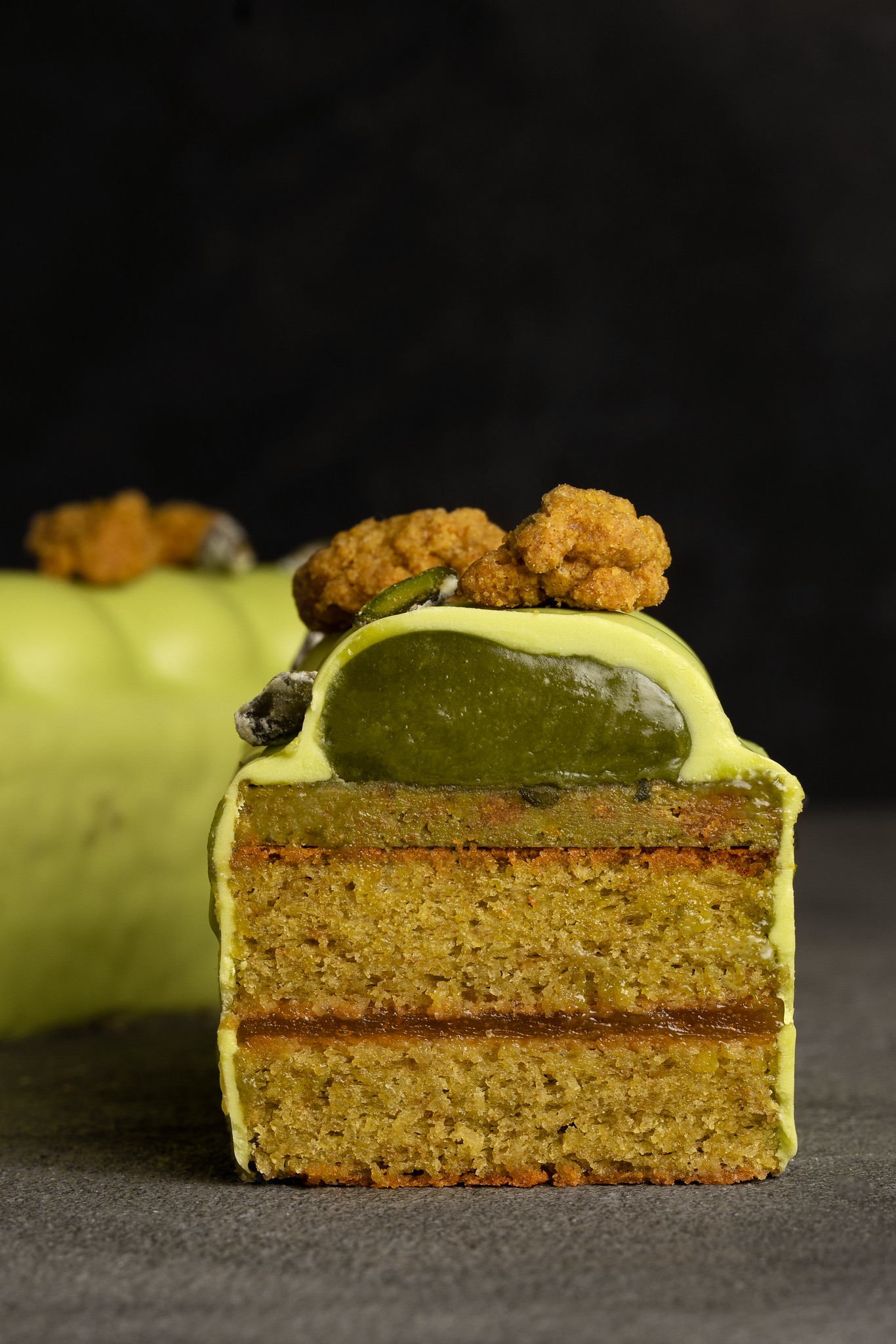 The shape of this cake is called «finger», because it is easy to hold with just your fingers, no need for a plate or fork. Finger shape makes people comfortable to eat such cake even on the go with their favorite morning coffee, for example.
For this cake Karim Bourgi combined unusual flavors: the freshness of grapefruit confit and rich pistachio taste in a few textures.
The chef covered his ANTEP cake with gourmand glaze and decorated it with cremeux, candied pistachio and pistachio streusel. Crunchy and creamy, it is tasty even before you have tried it.
Set of 3 Best Recipes Course Curriculum

Available in days

days after you enroll

Chocolate and Caramel Tartlet by Antonio Bachour
Available in days

days after you enroll

Strawberry Heart Baked Cheesecake by Aleksandr Trofimenkov
Available in days

days after you enroll

Antep Finger Travel Cake by Karim Bourgi