SET OF 7 BEST RECIPES PROGRAM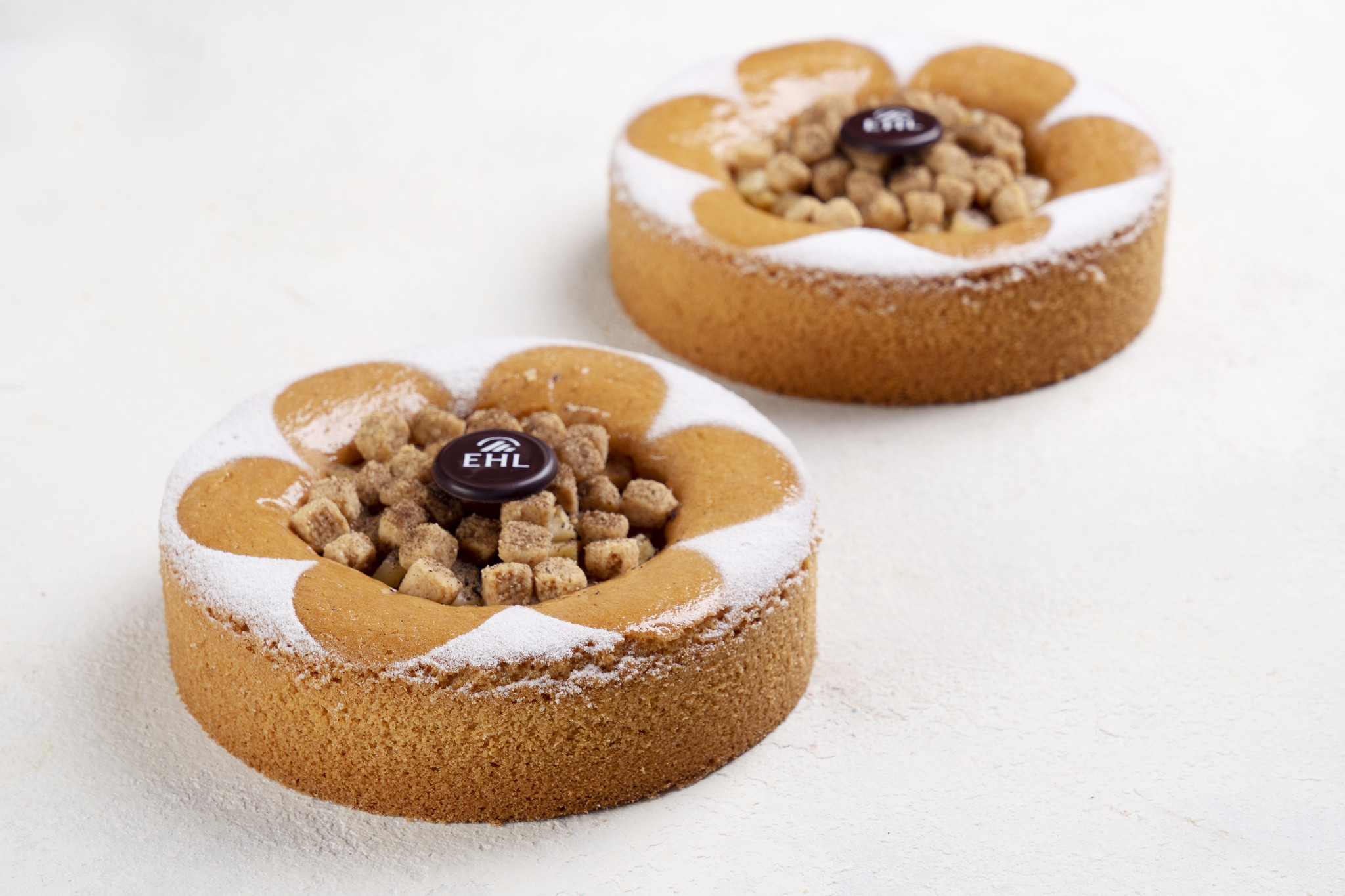 The special feature of this Apple pie is its beautiful assembly, completed with a decorative open middle. The floral pattern creates a festive mood, and the high baked sides make the pastry particularly appetising. The contrasting flavours of Sablé Breton, silky, aromatic vanilla cream and baked apples go very well with each other.
The Three Chocolates cake is a dignified individual treat which proudly shows off its magnificent shape. A well-known classic pastry, it is presented in a modern way for haute cuisine.
This is a sophisticated pastry - due to a perfectly selected balance of chocolate flavors, an excellent result is always obtained with this cake.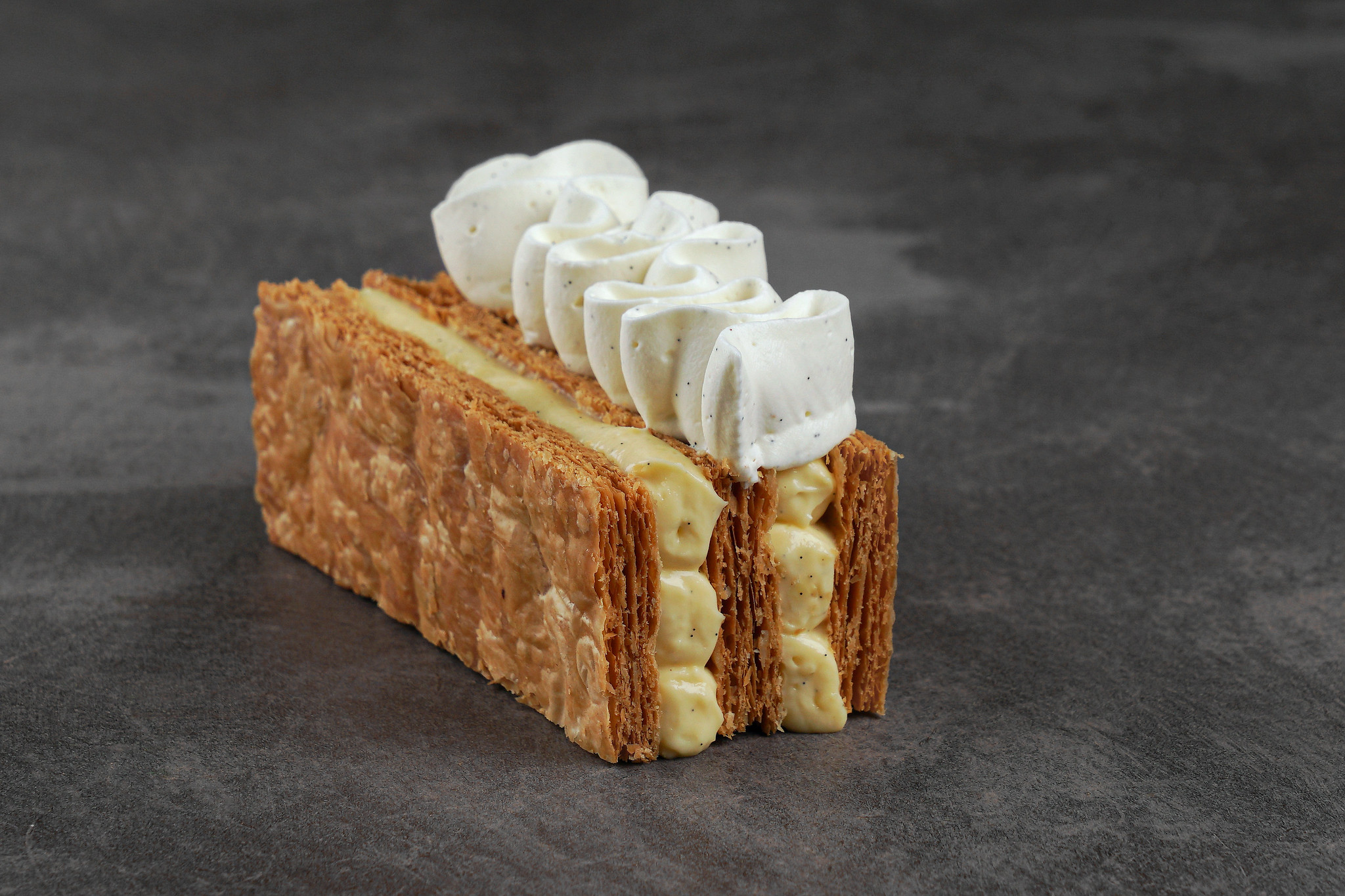 Millefeuille Individual Cake
Millefeuille looks mesmerizing due to the amazing combination of baked and creamy textures. The puff layers look crispy and appetising. A great dessert, indeed! To create a luscious Millefeuille chef Antonio Bachoure used only two components – crunchy well-baked puff pastry and rich vanilla pastry cream, a perfect match impossible to resist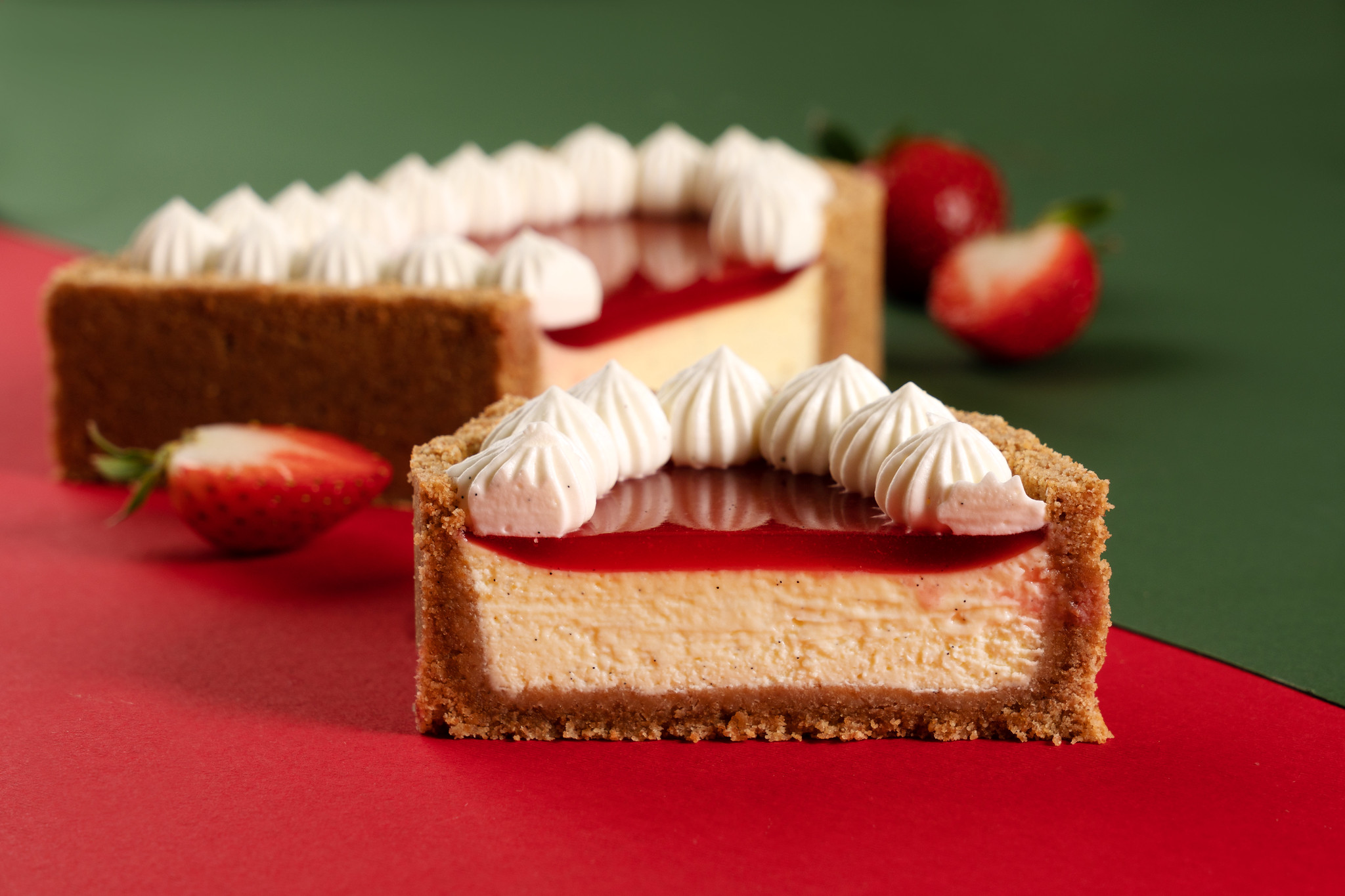 Strawberry Heart Backed Cheesecake
Strawberry Heart is a classic version of baked vanilla cheesecake. To make it charming, the chef baked it in the heart shape. Chef Aleksandr Trofimenkov covered the surface of the cheesecake with bright strawberry jelly and a creamy necklace. The cheesecake has a well-baked classic shortbread shell with rich, tasty color.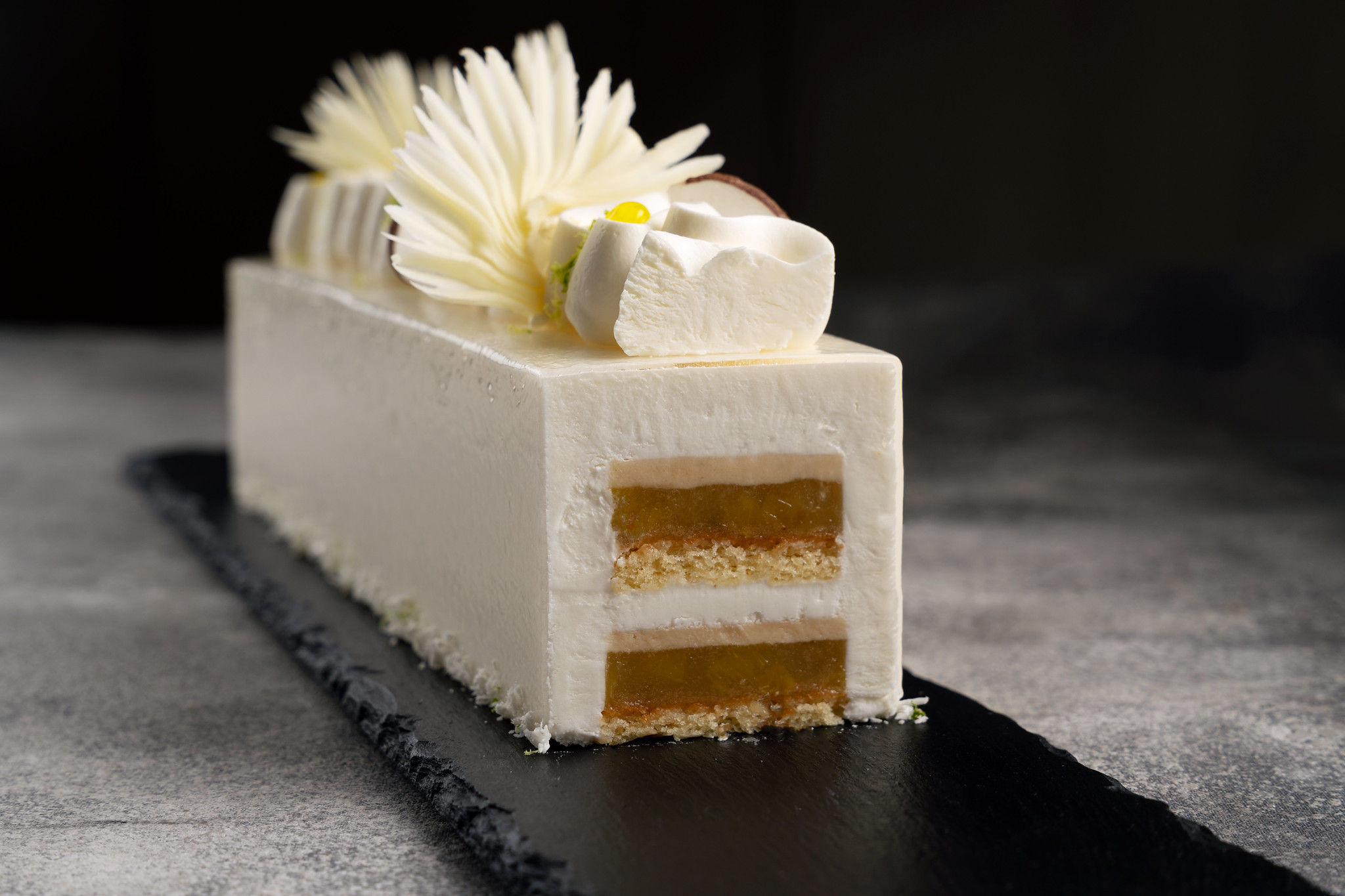 This elegant and neat bûche with a bright and balanced taste of the Piña Colada cocktail by Nicolas Boussin will become a luxurious attraction of the festive table. It consists of a juicy almond sponge, compote of pineapple, poached with ginger and lime, exotic fruit cream with an extraordinary smooth and silky texture, and light coconut mousse.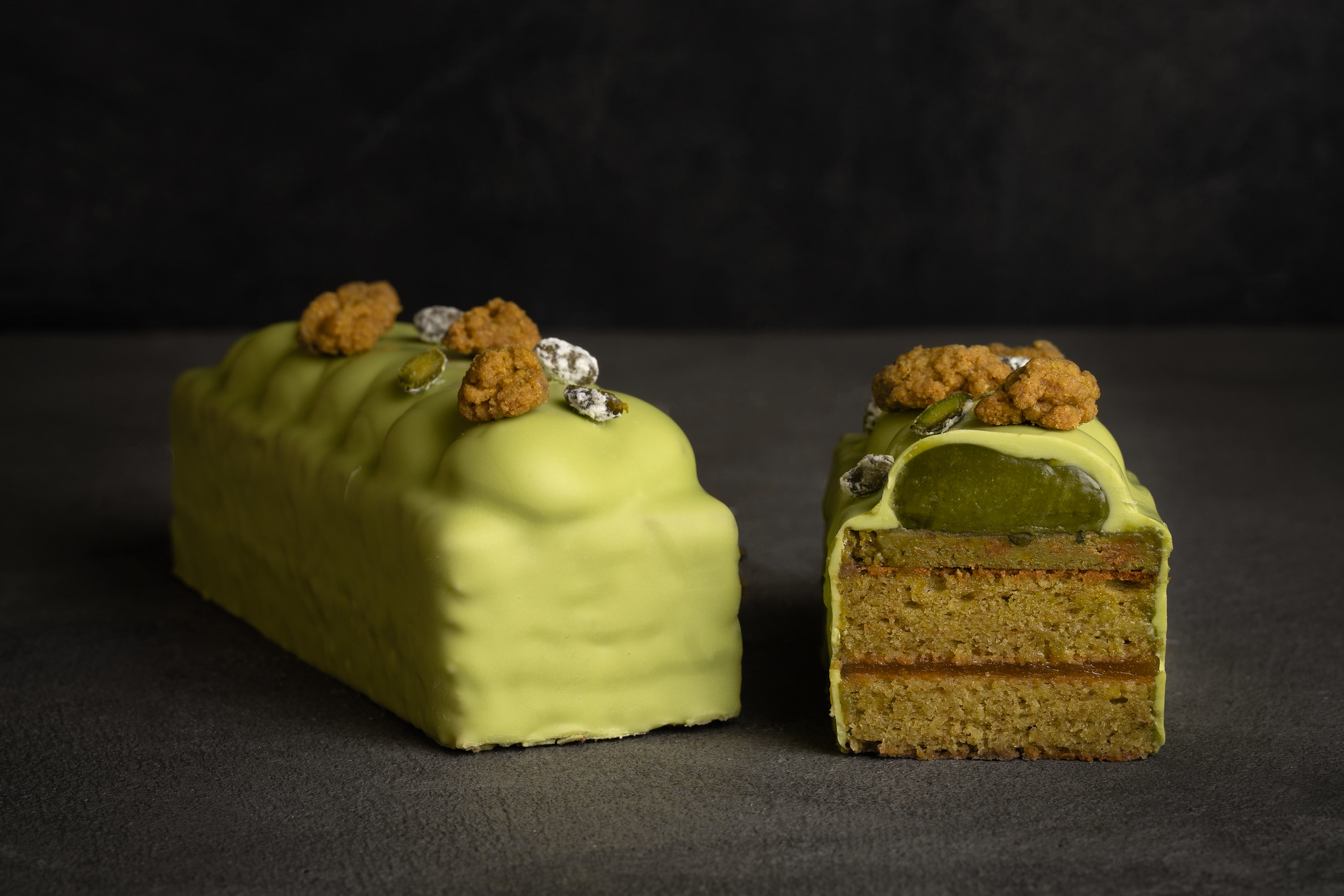 The shape of this cake is called «finger», because it is easy to hold with just your fingers, no need for a plate or fork. Finger shape makes people comfortable to eat such cake even on the go with their favorite morning coffee, for example. For this cake Karim Bourgi combined unusual flavors: the freshness of grapefruit confit and rich pistachio taste in a few textures.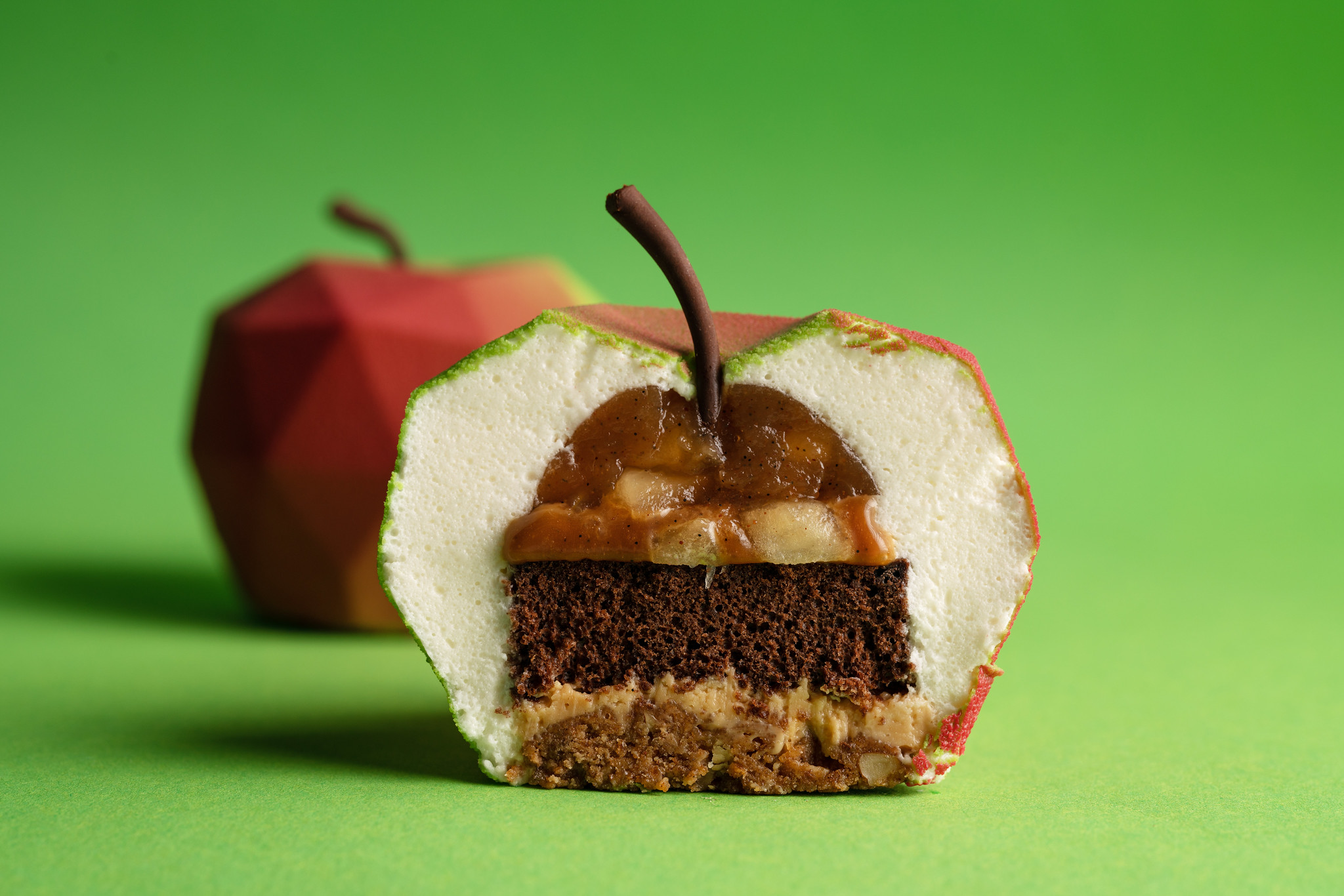 Dinara Kasko combined several simple and tasty textures in this cake: crunchy layer with pecan, chocolate sponge, caramel, apple compote with apple liquor and vanilla cream-cheese mousse. Being very recognizable and ergonomic, this cake immediately catches the attention on a pastry vitrine. The mold is self-explanatory; we can easily anticipate the apple taste of this cake. A natural and simple shape with an elegant designer touch.
Set of 7 Best Recipes Course Curriculum