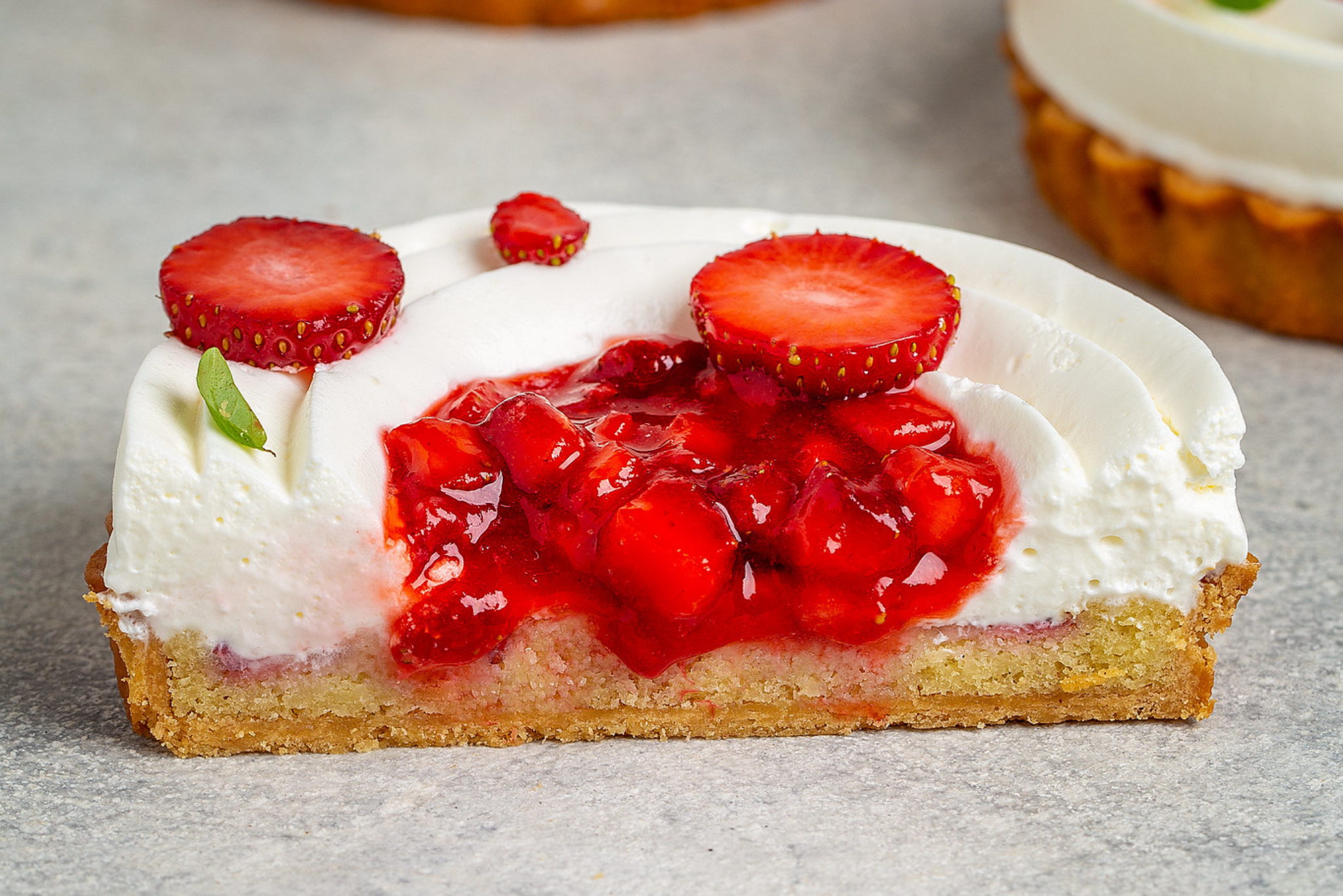 STRAWBERRY-BASIL TART

This tart will definitely become one of your favorite summer pastries!
Together with Aleksandr Trofimenkov, prepare a stunning tart in a crispy shiny shortcrust, fill it with tender baked almond cream, and decorate with silky basil Chantilly and juicy strawberry compote.
Detailed instructions from our chef and a professional recipe will lead you to a beautiful result.