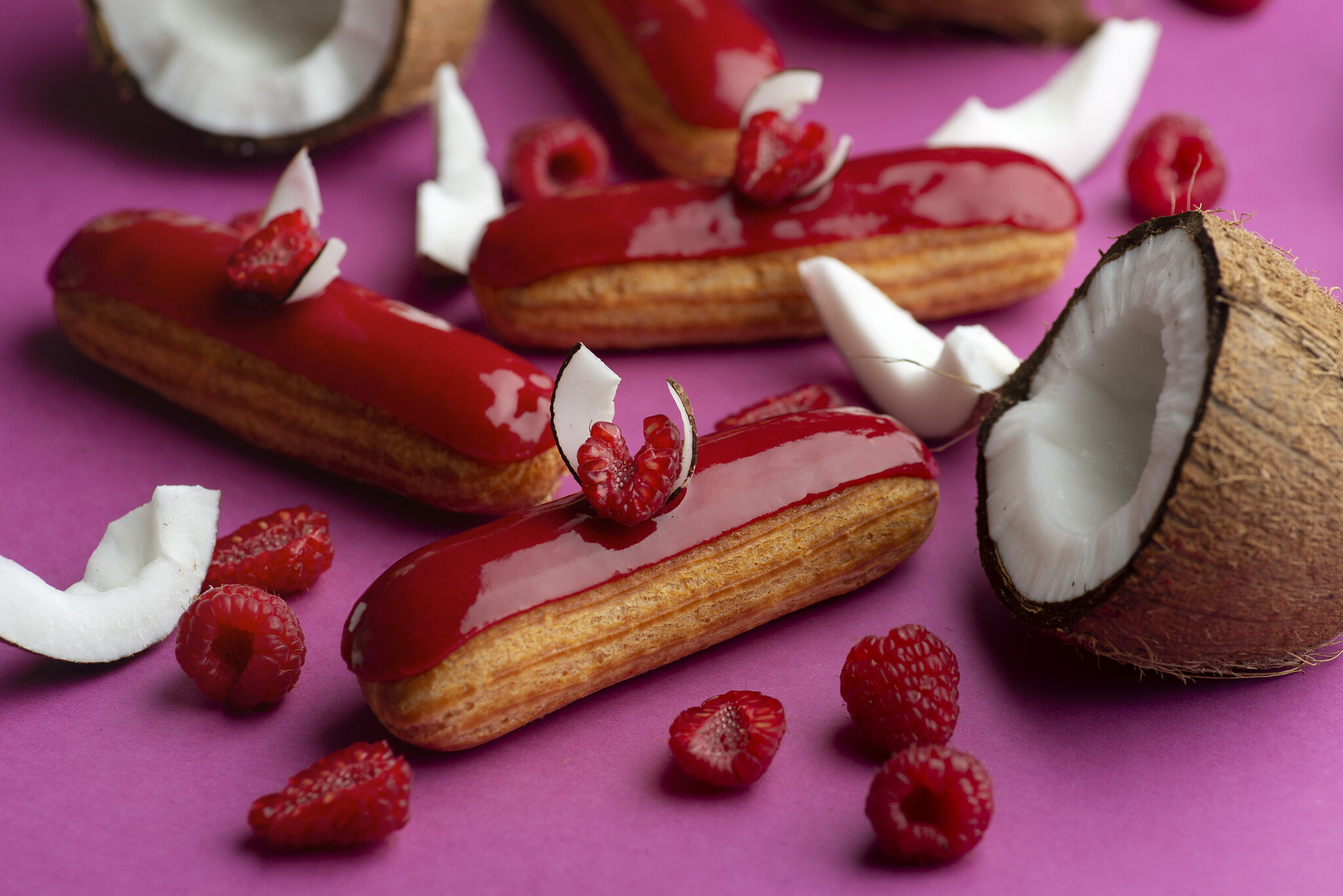 Raspberry-Coconut Eclair
Eclair with two fillings and bright, delicious raspberry puree glaze.
For the filling we use whipped ganache on white chocolate with coconut puree, as well as raspberry confit.
This eclair with delight you with coconut rich aroma and sour raspberry taste.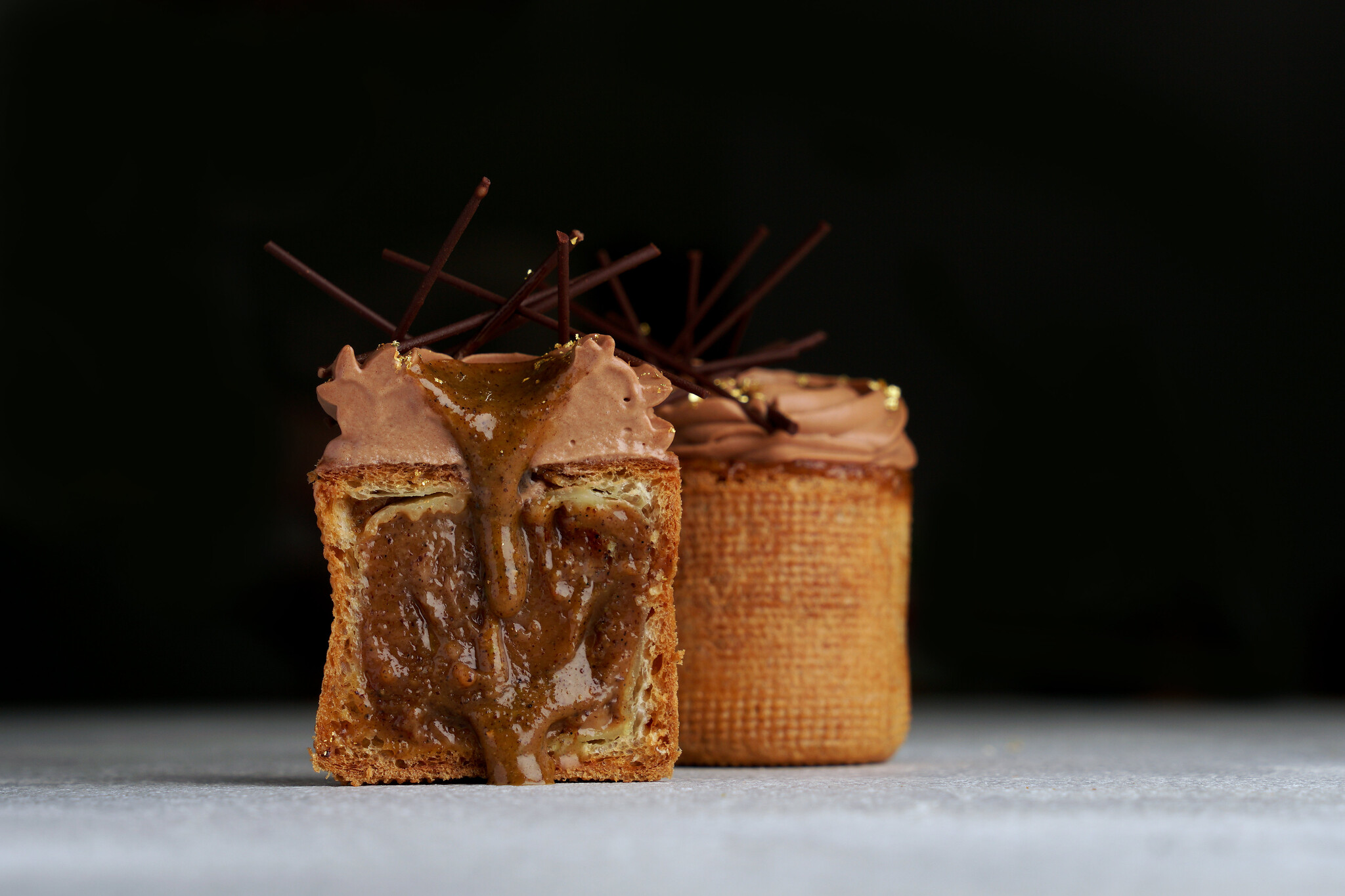 Paris Brest
For this Paris-Brest pastry, the chef baked the choux base in a tube shape using a special technique and filled in the ready choux tube with hazelnut praline, light cremeux and nice chocolate ganache.
The Paris-Brest is topped off with a swirl of whipped ganache and thin chocolate sticks. It looks elegant and original.
Enjoy a creative process and delicious outcome!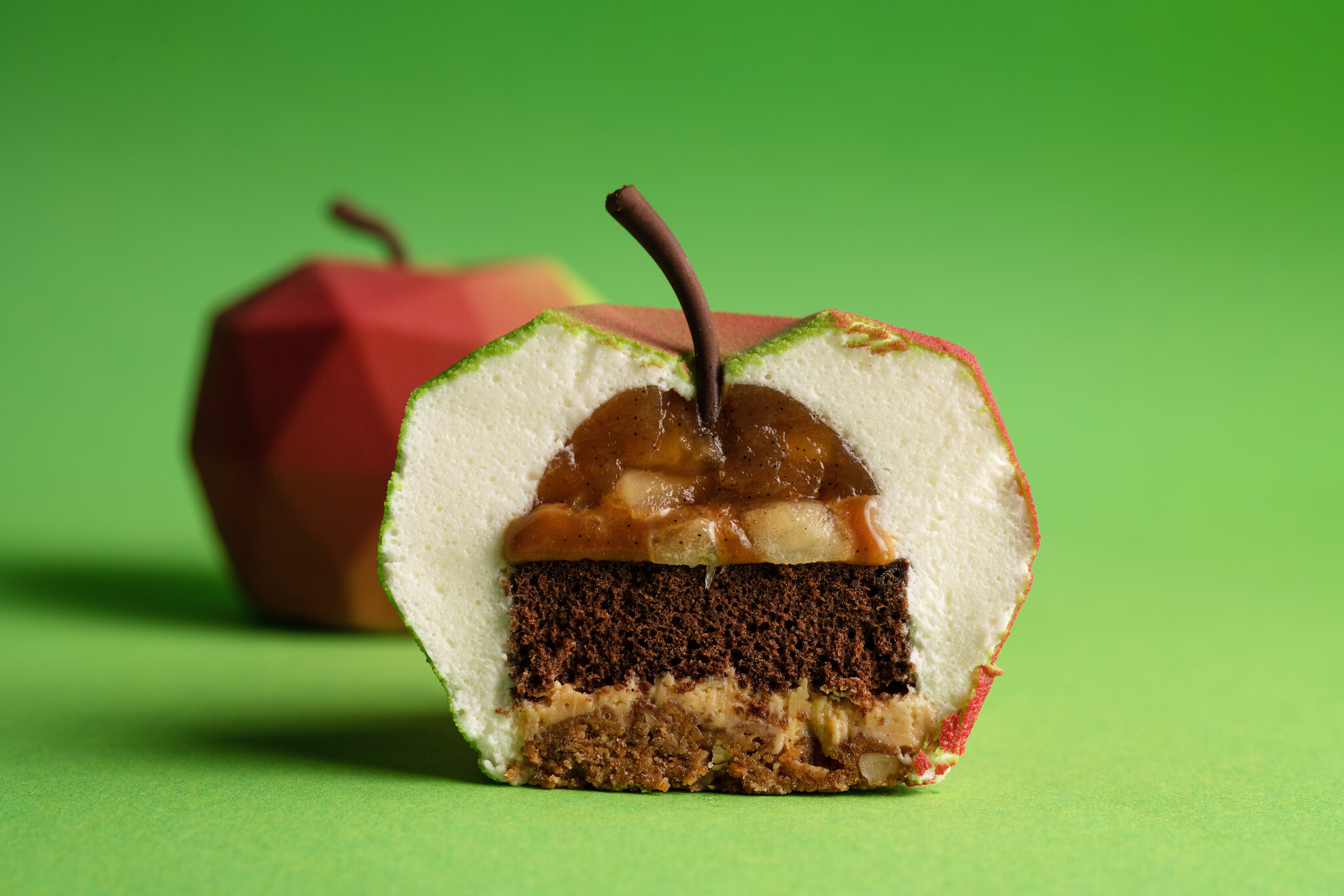 Apple Individual Mousse Cake
Natural and simple shape with an elegant designer touch. This mold is self-explanatory, we can easily anticipate the apple taste will be present in this cake. Several simple and tasty textures combined in this cake: crunchy layer with pecan, chocolate sponge, caramel, apple compote with apple liquor and vanilla cream-cheese mousse.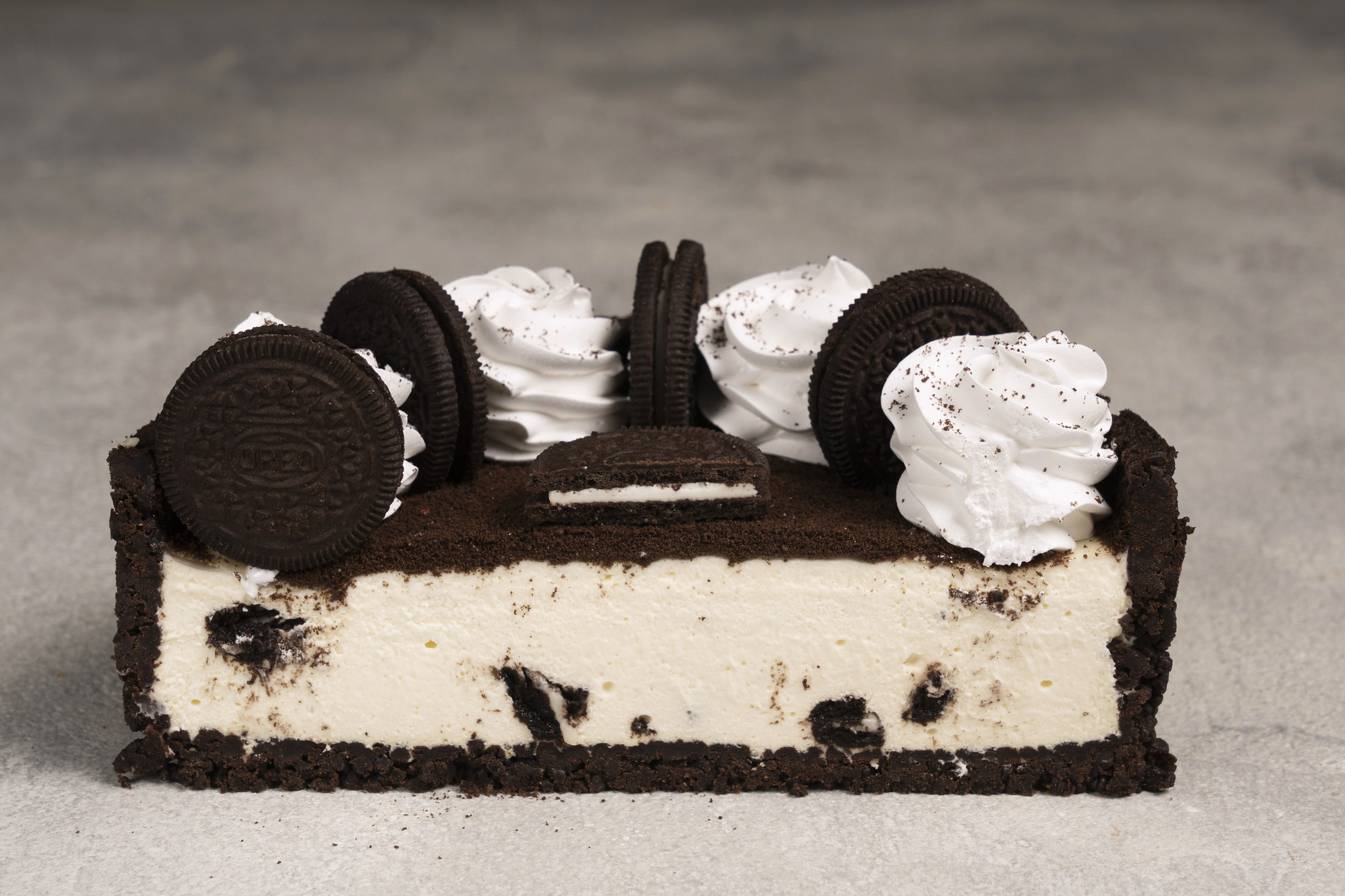 Oreo no-bake Cheesecake
Oreo cheesecake is a simple but perfect cheesecake for incorrigible lovers of Oreo cookies. The contrast between black and white, crispy and tender textures is what makes it so special. In this dessert you will find a crispy shortcrust base and soft cream cheese mass exactly like in Oreo cookies.
Simple to create and elegant to contemplate, this cheesecake is a festive decoration both for your special occasion or for the pastry showcase.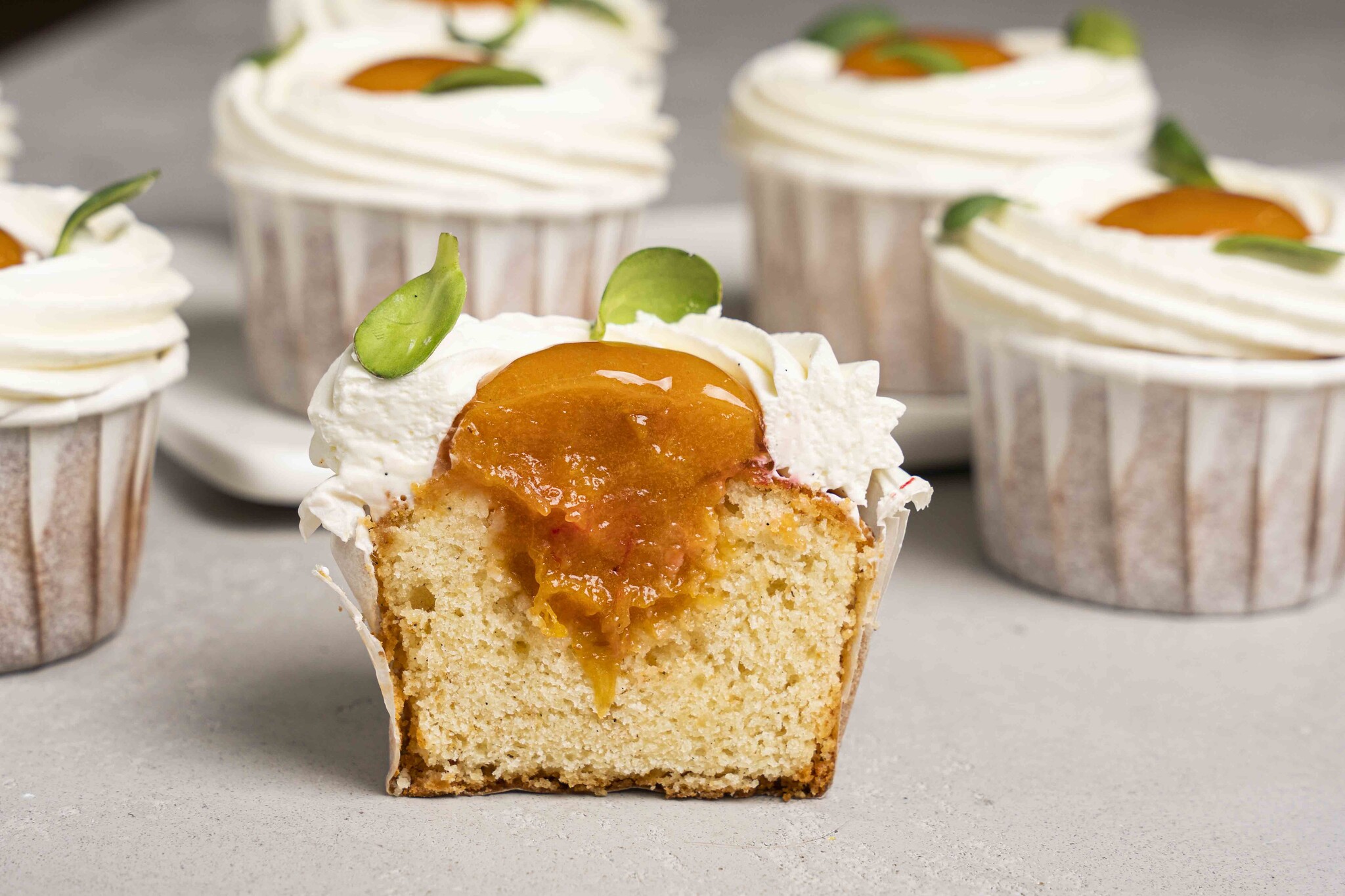 Vanilla and Apricot Cupcake
This recipe of basic vanilla cupcake is as easy to make as to fall in love with it.
Each component of the cupcake is really multipurpose and can be integrated in many other pastries. To make vanilla taste more prominent, chef Aleksandr chose to introduce an apricot compoté and to add an artistic touch with a beautiful vanilla chantilly piping.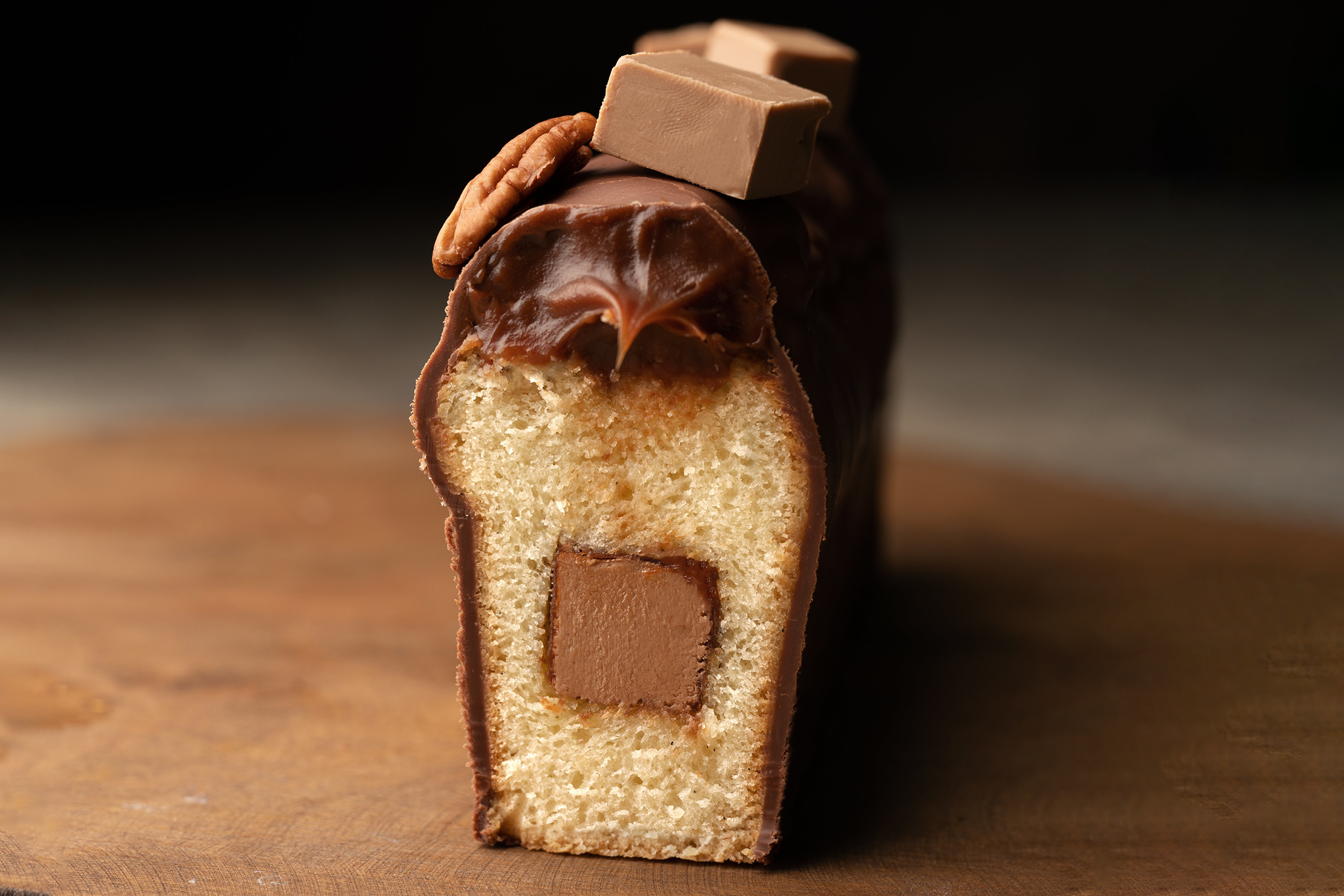 Pecano Travel Cake
To make this travel cake Karim combined four textures: almond financier sponge, caramel Bahibe creamy ganache, milk chocolate glaze and framed praline with chocolate.
You will love this cake for its cute shape, appetizing decoration, long-lasting shelf life and interesting cut.
The pecan nut on the top gives a clear idea of the cake's flavor.
Genoa Banana Travel Cake
The Genoa banana cake consists of a succulent Genoese sponge base topped with a lime caramel and banana cream.
You will be surprised to know that the Chef used only the most basic tools and techniques to prepare this exquisite cake that will decorate any special occasion.
Extremely delicious lime caramel and lime and banana buttercream make the taste of the cake even more interesting.