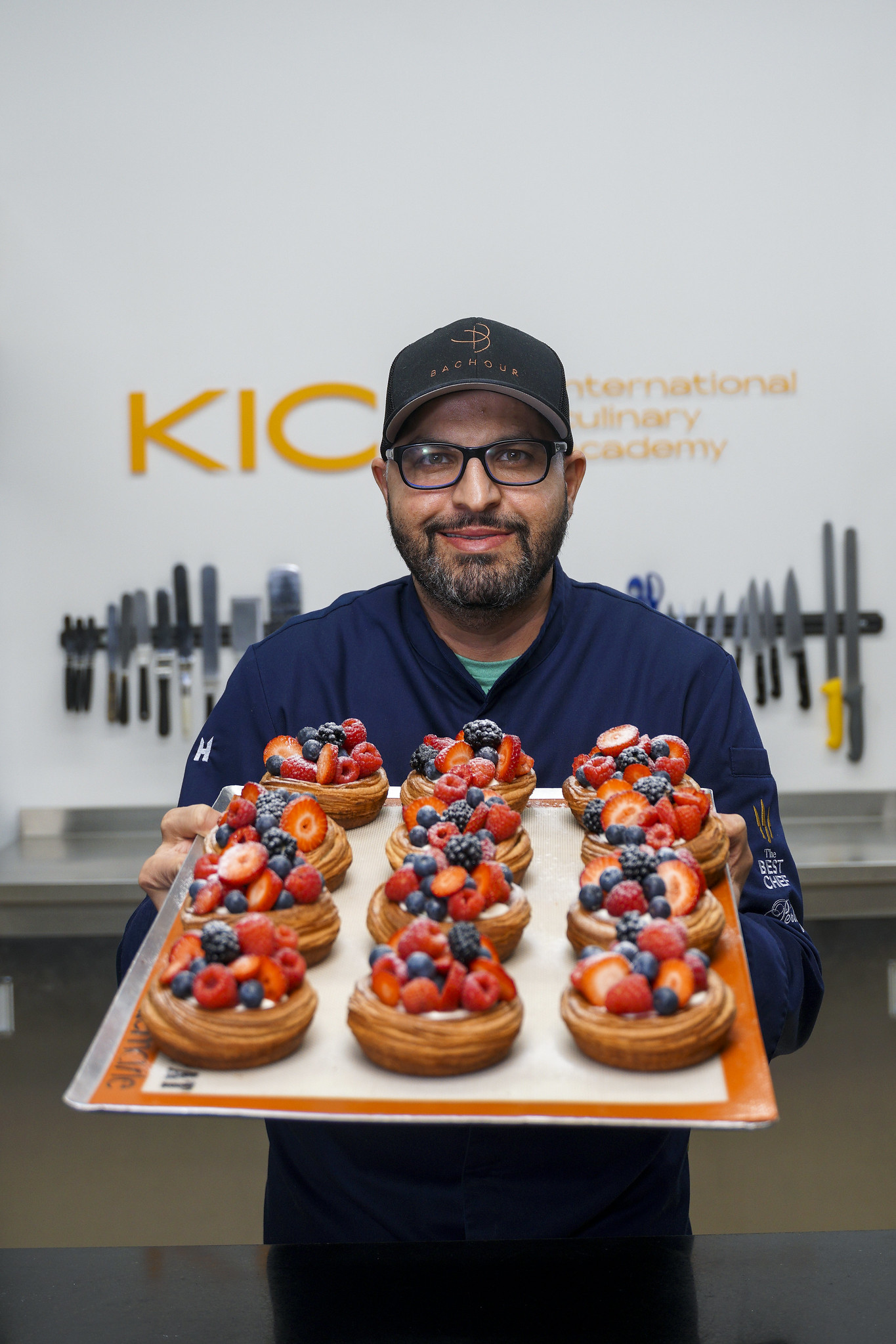 Master the techniques and methods of one of the best pastry chef in the World Antonio Bachour
Make 8 delicious pastries and use this ready-to-sell collection to drive your pastry business
Learn to make croissant dough, puff pastry for classic Millefeuille, colored shortbread, whipped ganache, namelaka
Discover a new interesting gelly, compote and cremeux textures made with modern gellifying agents
WHO IS THIS COURSE FOR?
Pastry learners who want to take their mastery to a new level.
You need foolproof recipes and techniques, guidance and support from a professional instructor. You want to prove your skills with a Certificate.
Coffee shops, pastry shops or home bakeries owners.
You need iconic pastries to enrich your pastry assortment with new flavors, increase sales and attract new customers
Pastry professionals interested in ANTONIO BACHOUR's personality and pastry concept.
You want to learn how chef creates his cakes and viennoiseries, try the original recipes and learn to make a variety of Chef's range of pastry shops pastries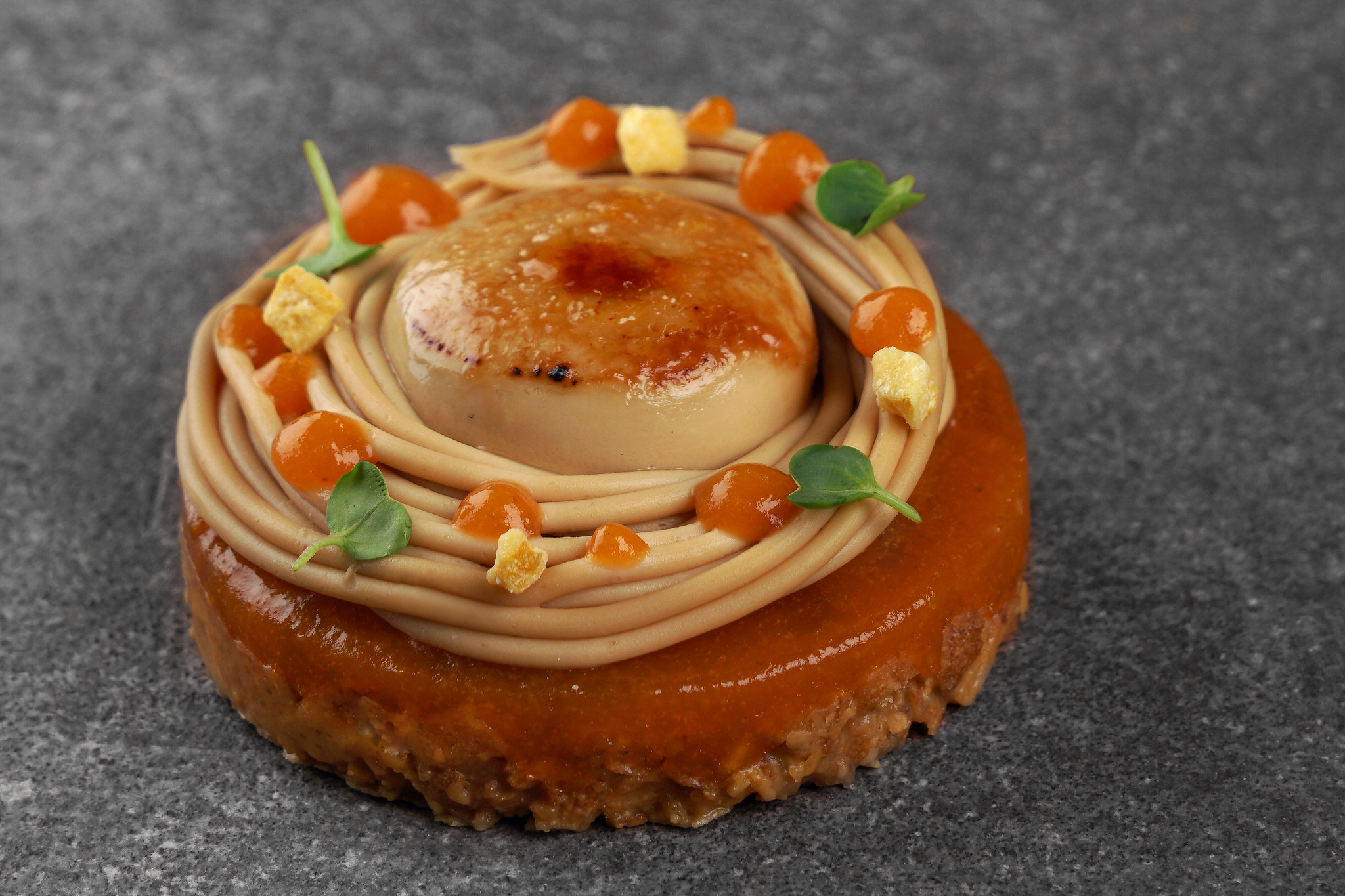 Blond Tartlet
In this pastry Antonio Bachour realized the idea of serving the crème brûlée as an elegant individual dessert and complemented it with apricot and creamy flavors and textures.
This tartlet is a perfect combination of bright apricot gel, rich dried apricot compote, Dulcey creamy ganache, tender Dulcey crème brûlée and pressed sablé base.
Enjoy making and tasting the chef's apricot crème brûlée creation!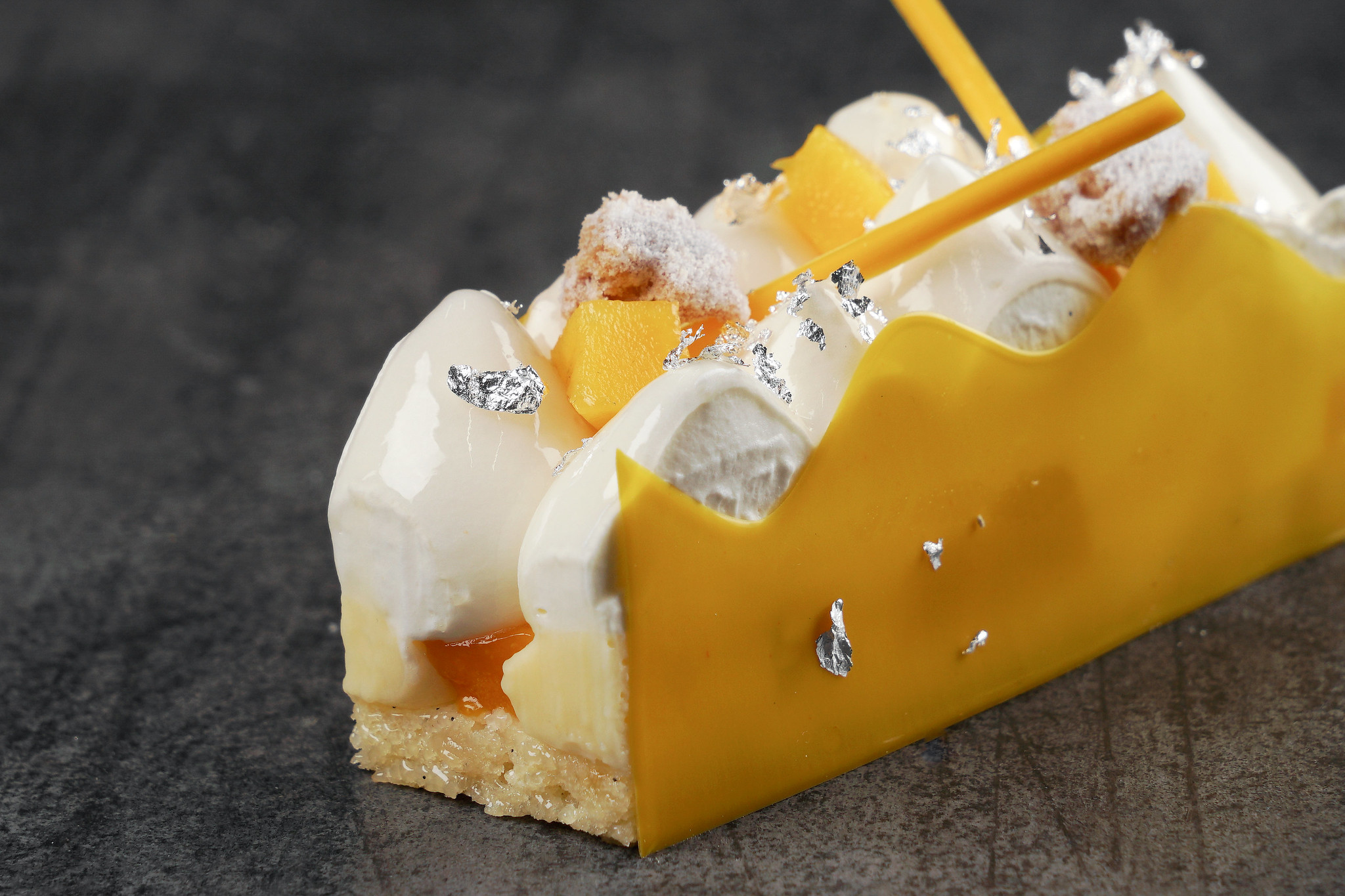 Delice Individual cake
First, this bright dessert will seduce you with its colors and textures. And then, it will delight you with its fresh creamy and fruity flavors.
You can feel the flavors even without tasting it. Each layer of the individual cake speaks for itself: delicate almond sponge, mango jelly, lemon cream and rum whipped ganache make this dessert a real delice.
To make the Delice look bright and appealing, chef Antonio Bachur topped it off with thin chocolate décor, mango jelly and crunchy crumble.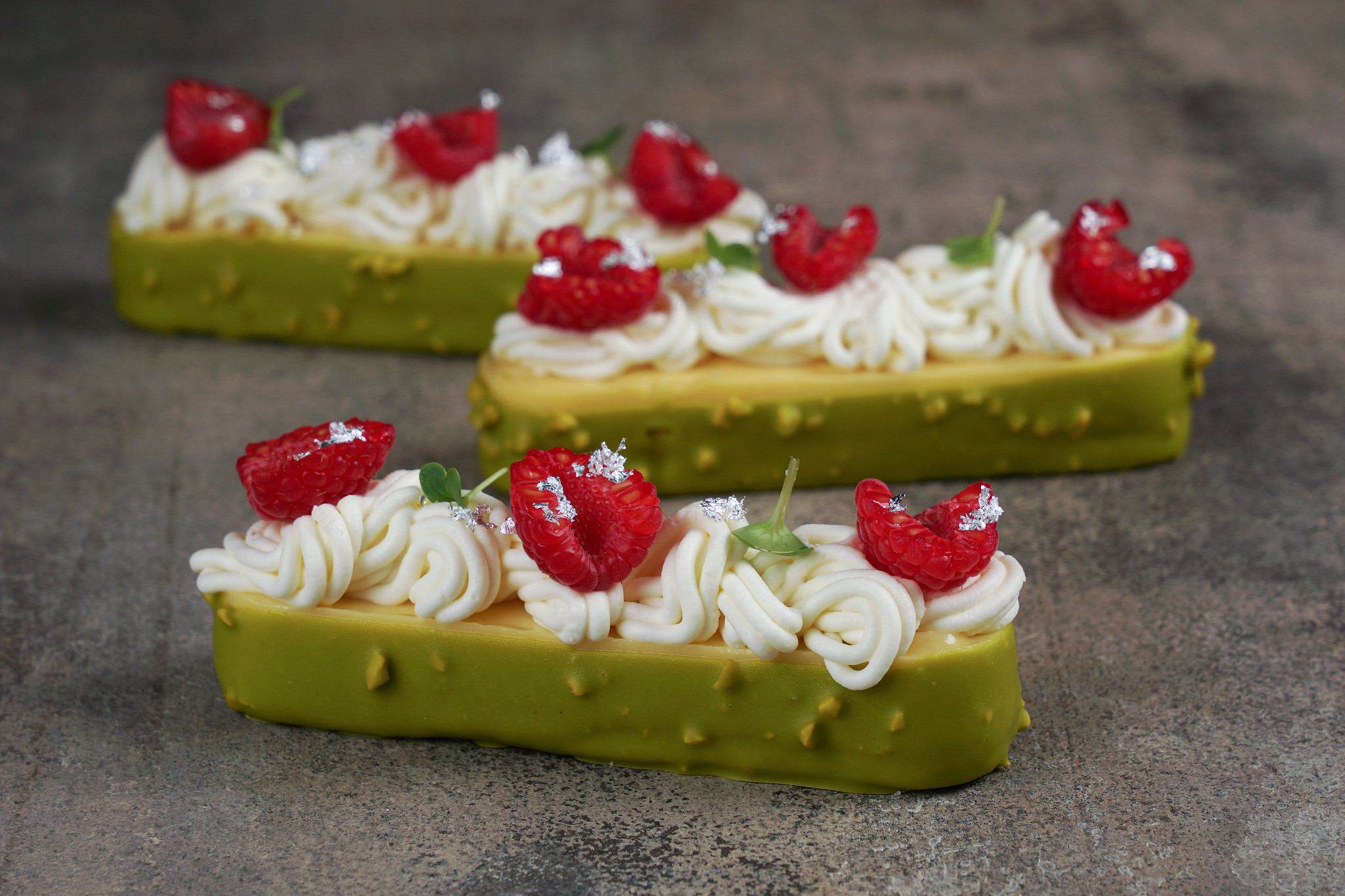 Exotic Finger Bar
This bar has a summer spirit, bright appearance, long elegant shape and will definitely look outstanding in your pastry shop showcase.
To make it, the chef combined a lime sponge cake, pineapple-coconut cremeux, coconut whipped ganache and passion fruit gel.
The recipe of passion fruit gel includes iota carrageenan – a vegan gelling agent which enables obtaining a unique gel texture.
Make this dessert to create a special summer mood and feel the spirit of Miami beach!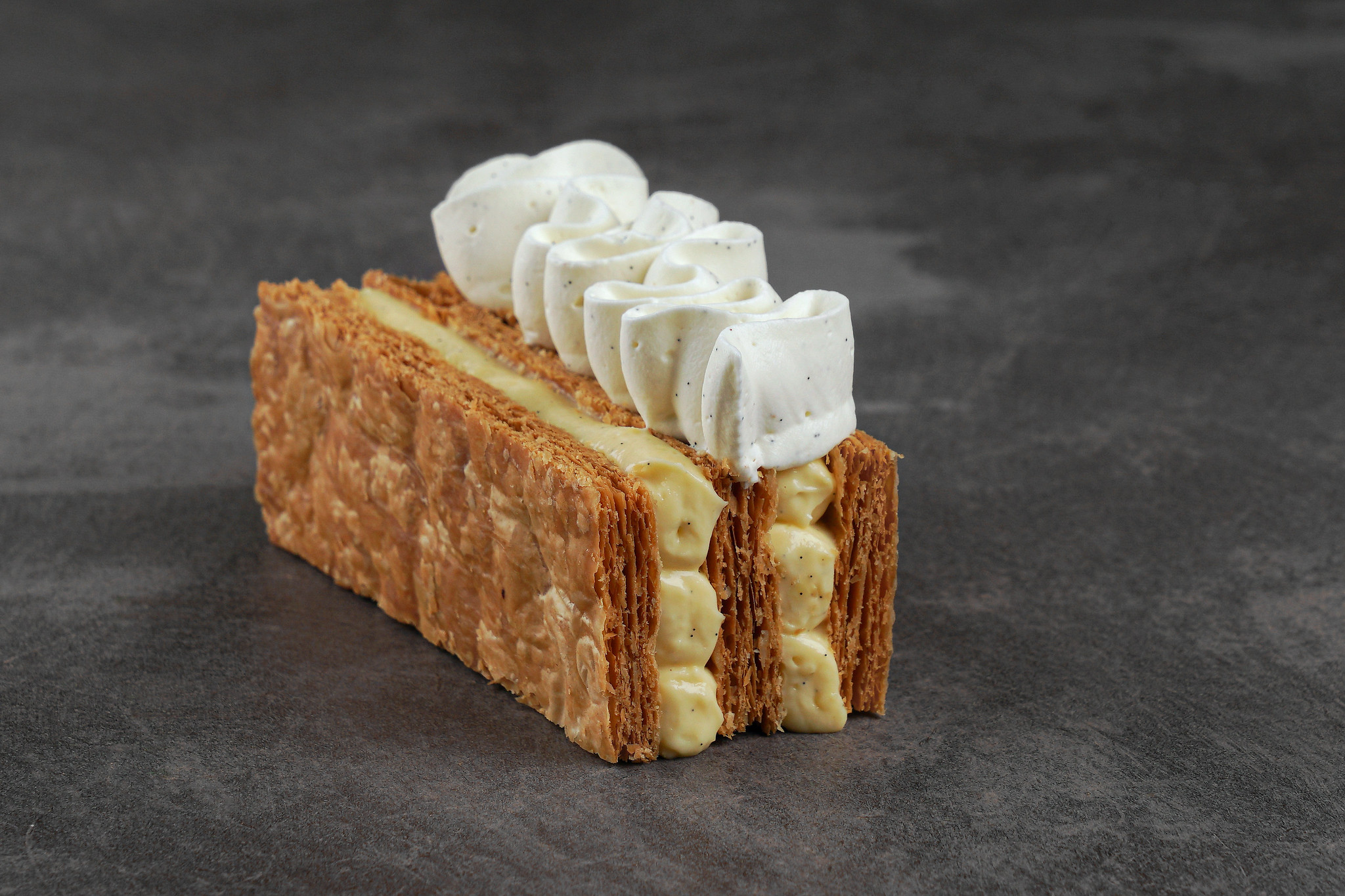 Millifeuille Individual Cake
Millefeuille looks mesmerizing due to the amazing combination of baked and creamy textures. The puff layers look crispy and appetising. A great dessert, indeed!
To create a luscious Millefeuille chef Antonio Bachoure used only two components – crunchy well-baked puff pastry and rich vanilla pastry cream, a perfect match impossible to resist.
The chef adjusted the pastry cream recipe to freeze this individual cake which makes it more convenient for a large scale production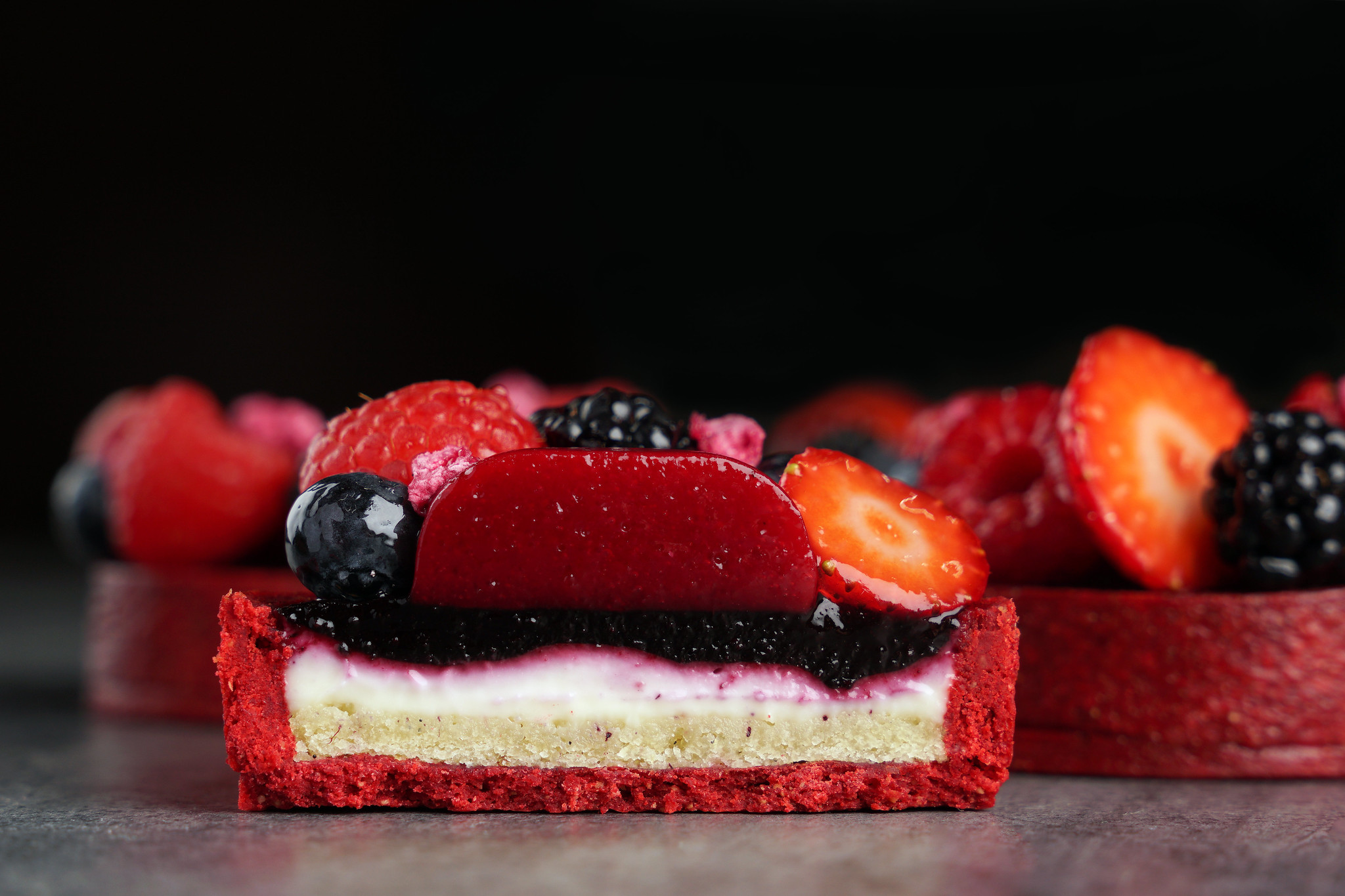 Red Tart Chef`s Signature
The tart textures are gorgeous: moist almond cream, silky namelaka, blueberry jelly. The bright red shell creates an expressive contrast and evokes a desire to taste the dessert.
The Red Tart is decorated with raspberry confit hemisphere and fresh berries. They bring energy and life to the dessert and highlight a magnificent color of the tart shell.
Take the challenge and make this bright summer treat for your customers, guests or for yourself!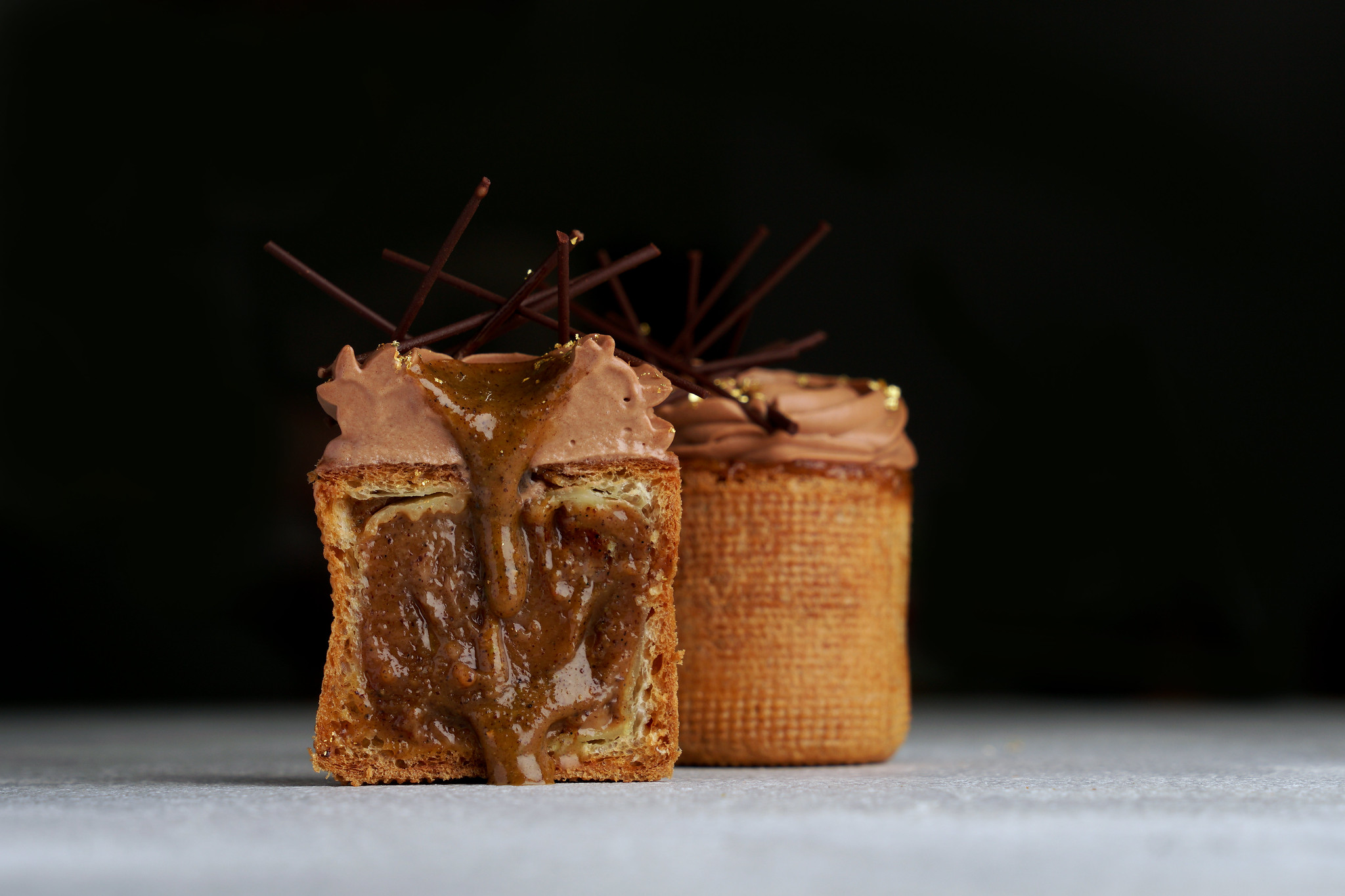 Paris Brest Choux Pastry
Usually this pastry is made in a round "wheel" shape in honor of the famous Paris-Brest cycle race.
For this Paris-Brest pastry, the chef baked the choux base in a tube shape using a special technique and filled in the ready choux tube with hazelnut praline, light cremeux and nice chocolate ganache.
The Paris-Brest is topped off with a swirl of whipped ganache and thin chocolate sticks. It looks elegant and original.
Enjoy a creative process and delicious outcome!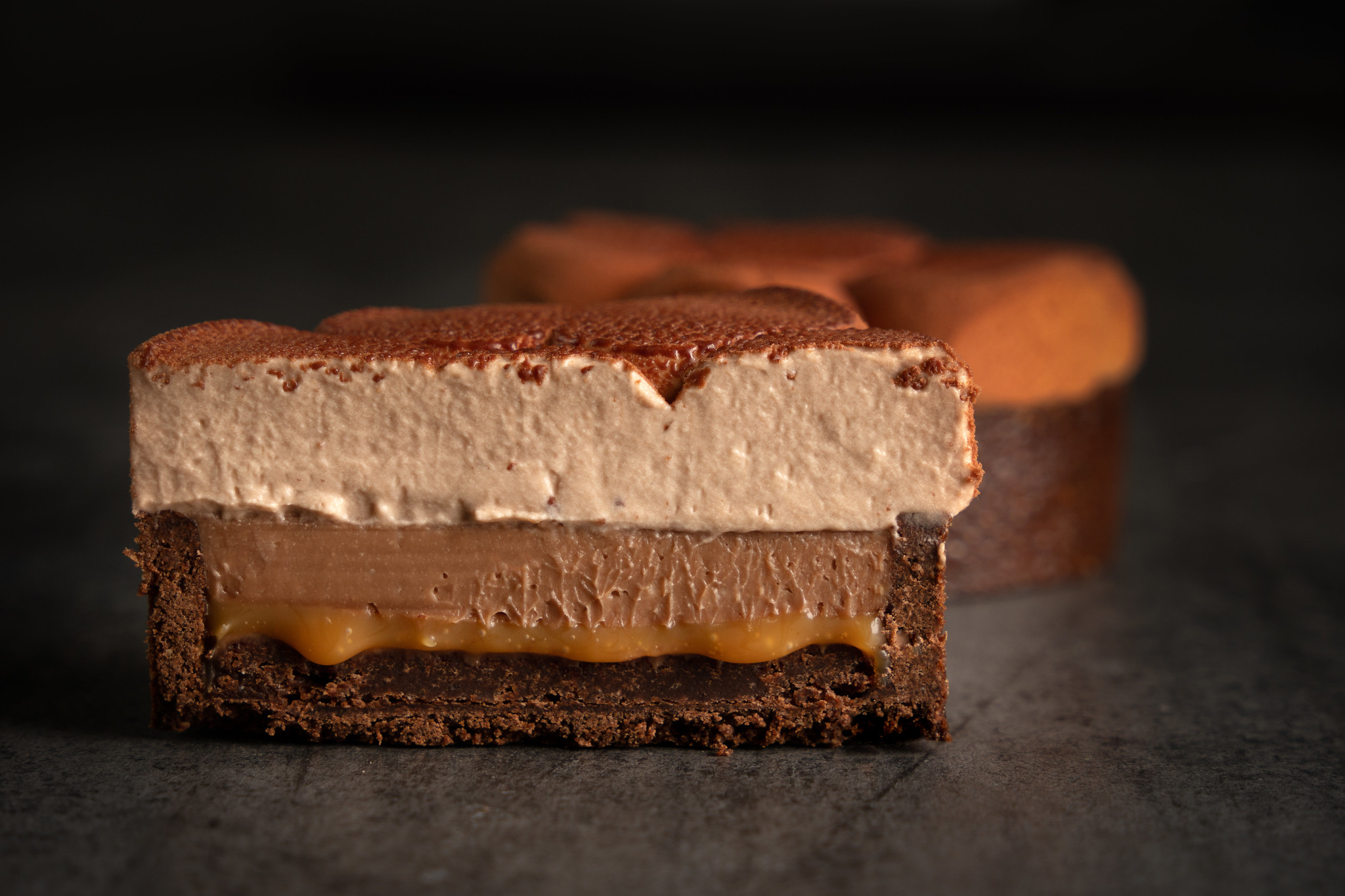 Chocolate and Caramel Tart
This tart is for true connoisseurs of chocolate. A combination of rich chocolate financier, chocolate shortcrust, caramel, chocolate cremeux and whipped ganache that make up a delicious treat will please even the most demanding tasters.
Apart from the textures, the chef shared with you a technique to dress up the tart elegantly without using a silicone mold.
Make this gorgeous tart to delight your chocolate lovers and discover the flavors of fine milk chocolate in different scrumptious textures.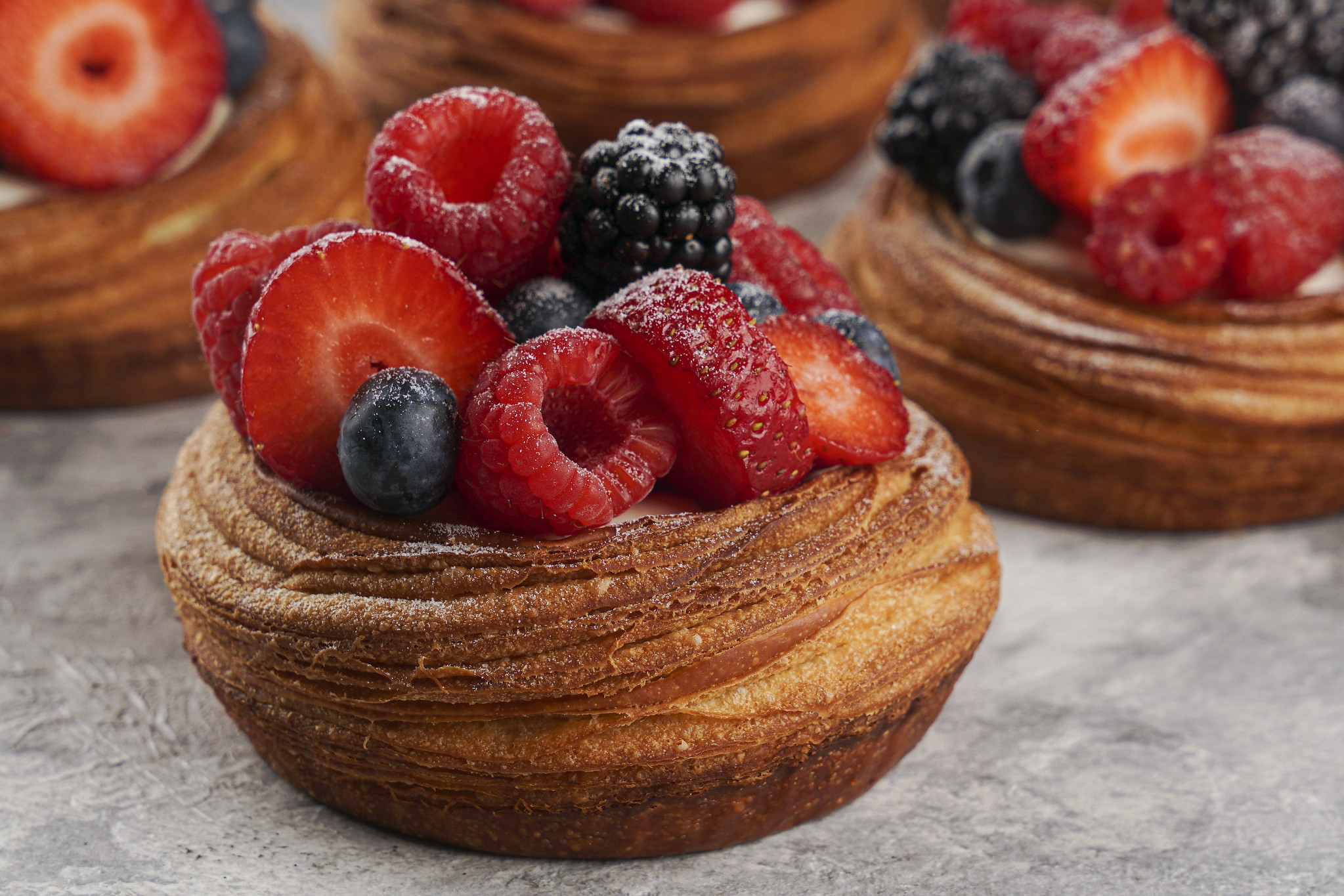 Croissant Tart
The Croissant tart is one of the bestsellers in Antonio Bachour's pastry shop.
The rich color of the croissant shell and generous amount of fresh berries leave no room for doubts: it's extra delicious!
In this class the chef shared with you an essential technique on how to prepare the basic croissant dough and make a shell out of it, fill in the shell with the mascarpone cream, strawberry-lime compote and strawberry custard as well as generously decorate it with fresh fruits and berries
Pastry chef, restaurants owner
Best Pastry Chef 2018, Pastry Chef of 2019
Hello, I am Antonio Bachour and welcome to my course on "Viennoiseries and Individual Cakes for Pastry shops". 
I started my professional way in pastry since my 17. 
I have more than 30 years of experience in creating and producing pastries. I had an honor to work with Four Seasons Hotels, Trump Hotels, St. Regis Hotels at ONE to THREE Michelin Stars Restaurants. 
I started my own pastry and restaurant business in 2015 by opening Bachour Miami pastry shop. Now I am the owner of 2 more restaurants in Miami. 
During last 10 years I published 6 books on Chocolate, Plated Desserts, Viennoiserie and other pastries. 
Today I invite you to prepare with me a range of bright pastries: Croissants, Berries Tart, Classic Vanilla Millefeuille, modern Paris-Brest, Exotic finger bar, Delice cake, Blond cake and Red Tart. 
To make this course useful and exciting, I selected different types of pastries to provide you with a number of foolproof recipes and technics which I apply daily in Bachour Miami pastry shop. 
Each pastry will delight you with its bright look & flavor. 
Welcome to my first online course "Viennoiseries and Individual Cakes for Pastry shops"!