GET ACCESS TO THE WEBINAR RECORDING AND MATERIALS  and learn how to make a Exotic Tart!
Get professional recipes of an easy-to-pipe shortbread, an almond sponge, a crunchy layer, a whipped coconut ganache and a mango and passion fruit confit, and assemble them into a sumptuous tart
WHAT YOU WILL GET IN THIS WEBINAR?


PASTRY PRACTICE:
Make an easy-to-pipe shortbread
Make a shortbread tart base
Properly bake a shortbread base
Get a beautiful and shiny shortbread base
Make a delicious almond sponge
Prepare a crunchy layer
Make a perfect whipped coconut ganache
Make a delicate and creamy Chantilly cream
Make an exotic mango and passion fruit confit
Assemble a tart with a crunchy layer instead of a bottom
Decorate the tart with fresh fruit and whipped ganache
TRAINING MATERIALS
A detailed PDF recipe
7 video classes for preparing the Exotic tart
Live lecture + Q&A with chef Aleksandr Trofimenkov
Follow this link to create a personal account on our training platform and get the recipe. The access to the recipe will be open after the start of the webinar.
PASTRY THEORY:
About shortbread. Types of shortbread dough
Common questions when working with shortbread and ways of solving them
+ Questions and answers on:
Preparing the shortbread base
Making the almond sponge
Preparing the crunchy layer
Making the whipped coconut ganache
Making the mango and passionfruit confit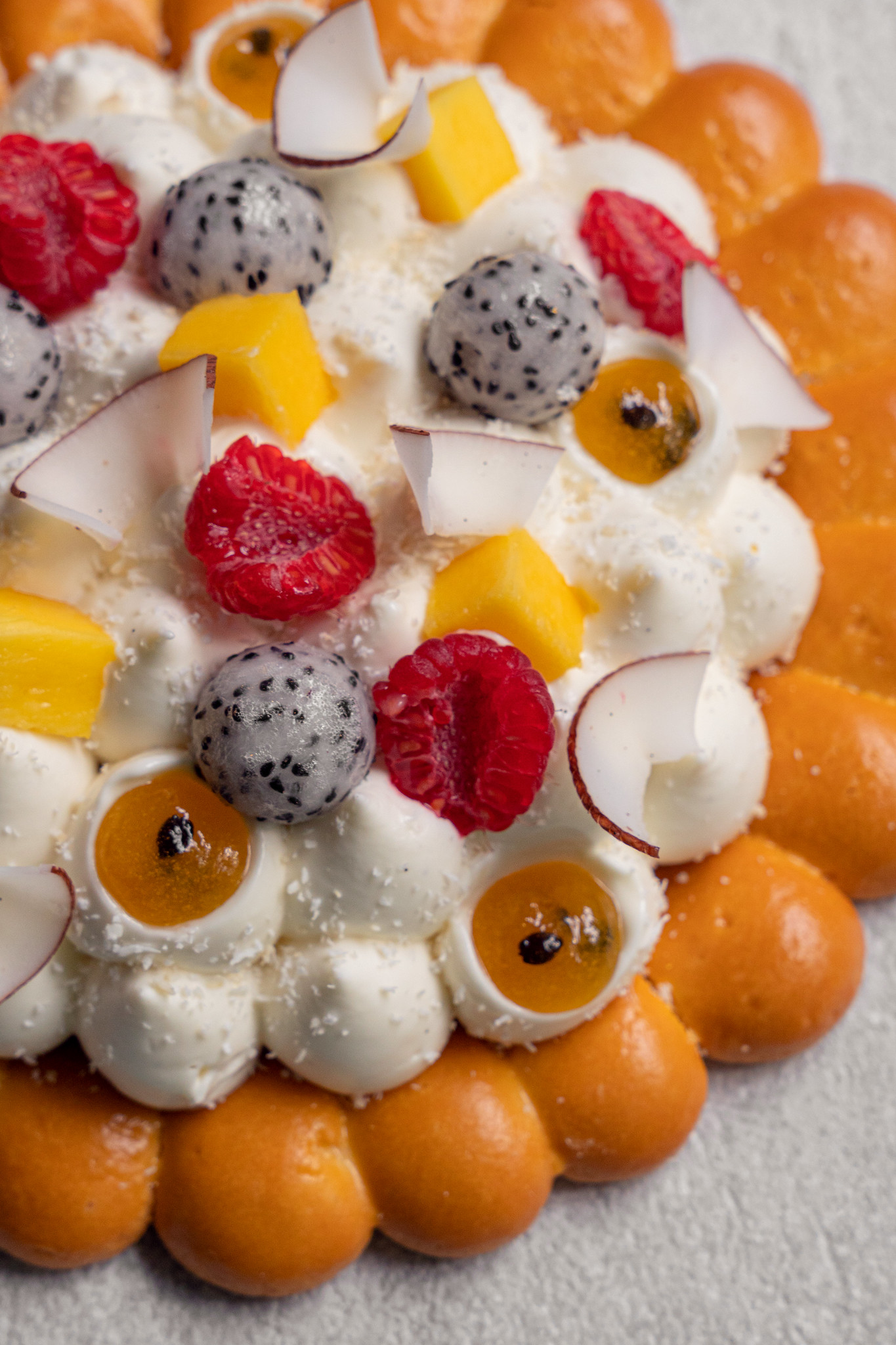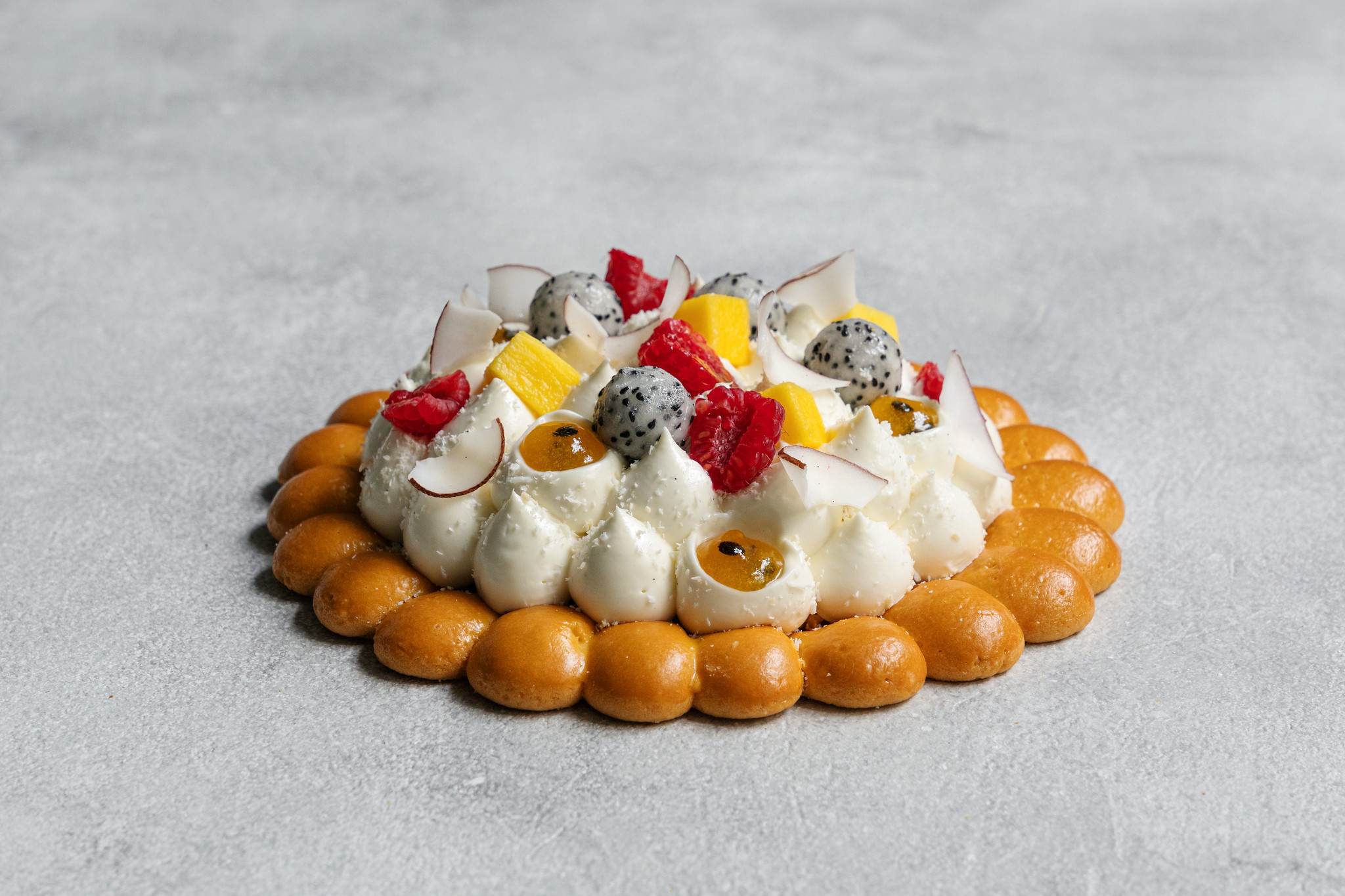 Theory: Shortbread dough: types and properties
Format: Chef's live lecture + Q&A 
Practice: Exotic tart
Format: video lessons + discussion 
Video lessons for the Exotic tart:
1. About the tart. Introduction.
2. Making the shortbread base
3. Making the almond sponge
4. Making the crunchy layer
5. Making the whipped coconut ganache
6. Making the mango and passion fruit confit
7. Assembling and decorating the tart
●  Practice:
Prepare the Exotic tart using the recipe and training materials in your personal account 
● Certificate:
Participate in the contest and get a certificate 
● Contest:
Send the photos of your finished Exotic tarts and compete for valuable prizes!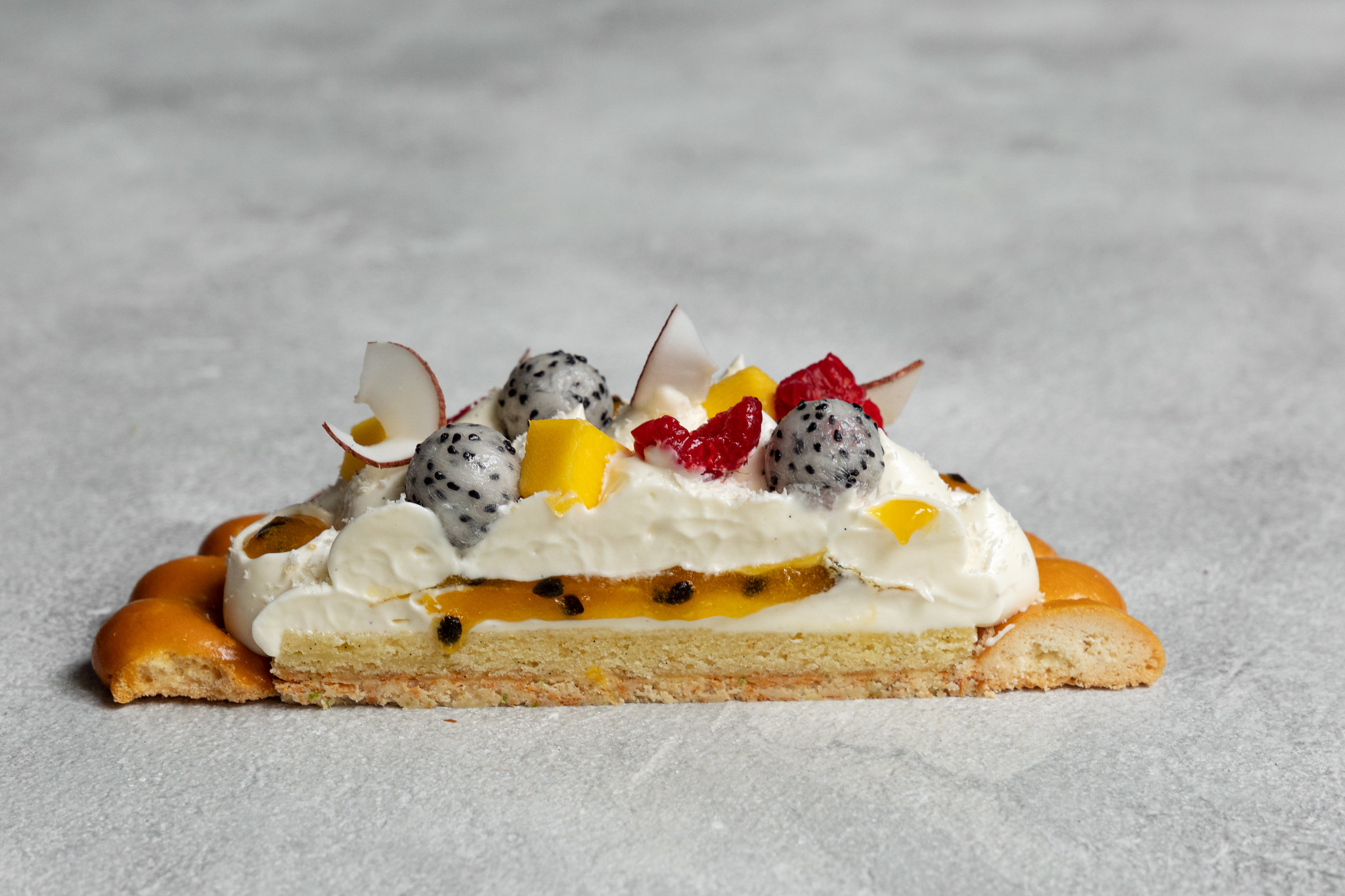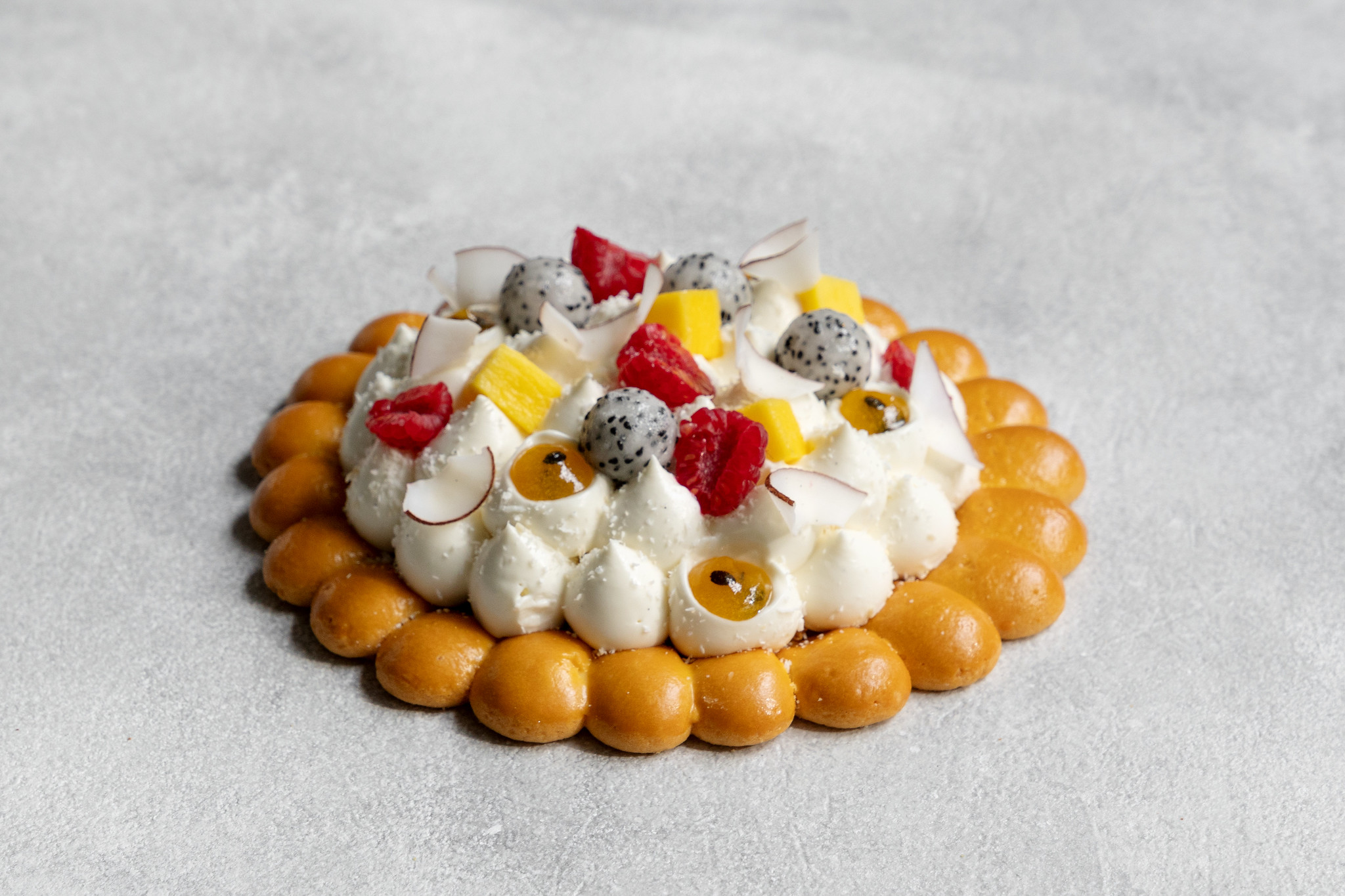 Analysis of the works of the webinar participants
Format: Chef's live comments + discussion
Contest:
Announcement of contest winners
Presentation of 4-month
BIG Basic Pastry Course Online