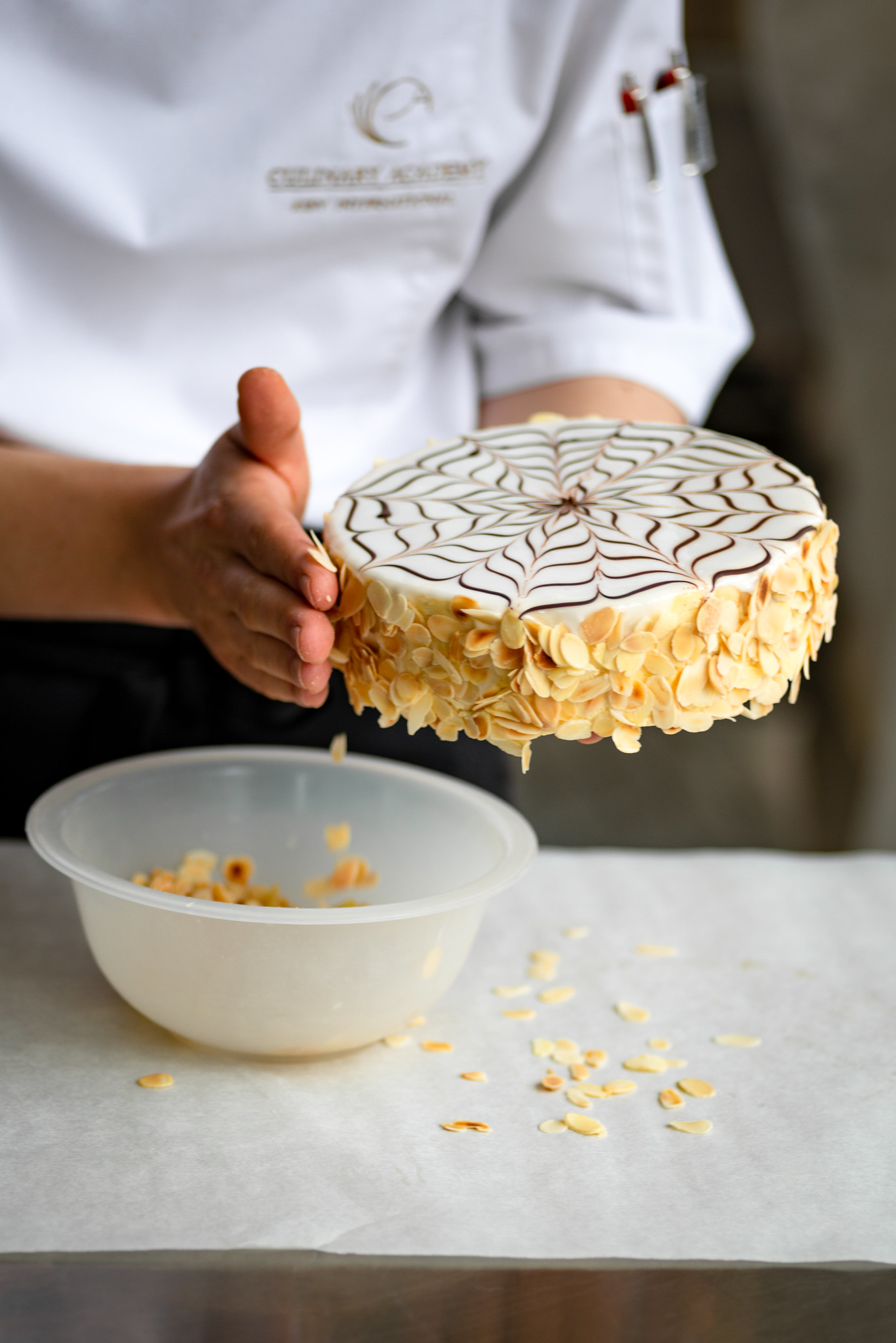 AFTER THIS COURSE
YOU WILL: 
obtain a ready-made collection of 7 delicious and at the same time profitable cakes that are known and loved all over the world
this collection of cakes will attract new customers for you, who will become your regular customers, because the classics are popular at all times
obtain proven recipes that will provide a stable result and the same recognizable taste, as well as learn how to design classic cakes in a modern way

learn how to bake delicate and stable biscuit textures, prepare delicious fillings, achieve the perfect ganache emulsion, learn to create exquisite decor, adapting it to your subsequent needs.
WHO IS THIS COURSE FOR
You want to learn how to cook the tasty cakes professionally
You confidently bake at home and you want to start working to ORDER
You bake to ORDER and you want to earn more
You are the owner of a cafe or pastry shop and need demanded and profitable cakes to build an attractive confectionery showcase and increase your business turnover
You want to take your pastry mastery to a new level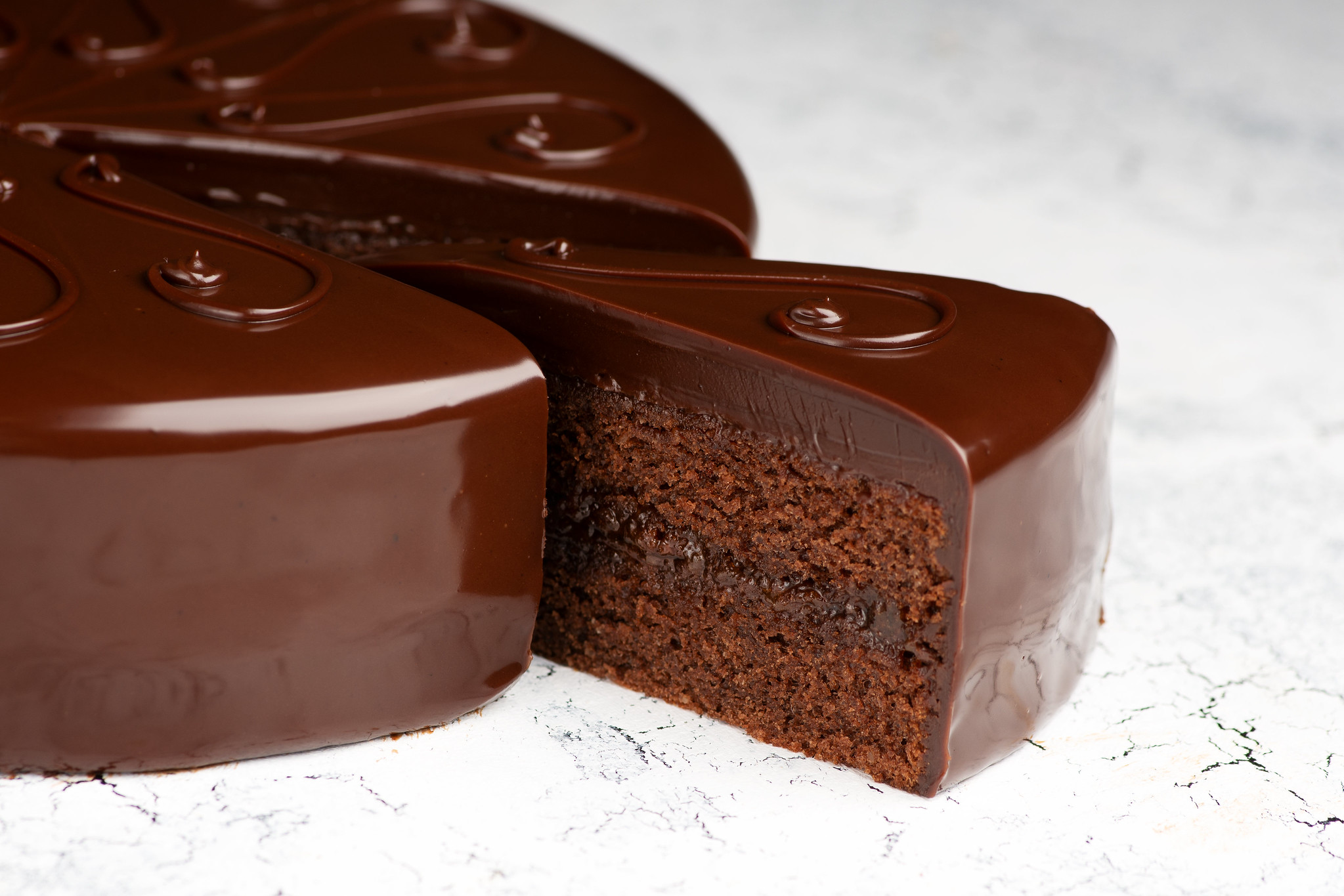 Sacher-torte
It is the most famous Viennese dessert, that will delight you with its unique taste. We will cook the classic version of this cake. The Sacher cake consists of 2 layers of chocolate sponge, apricot jam. And is coated with a chocolate icing.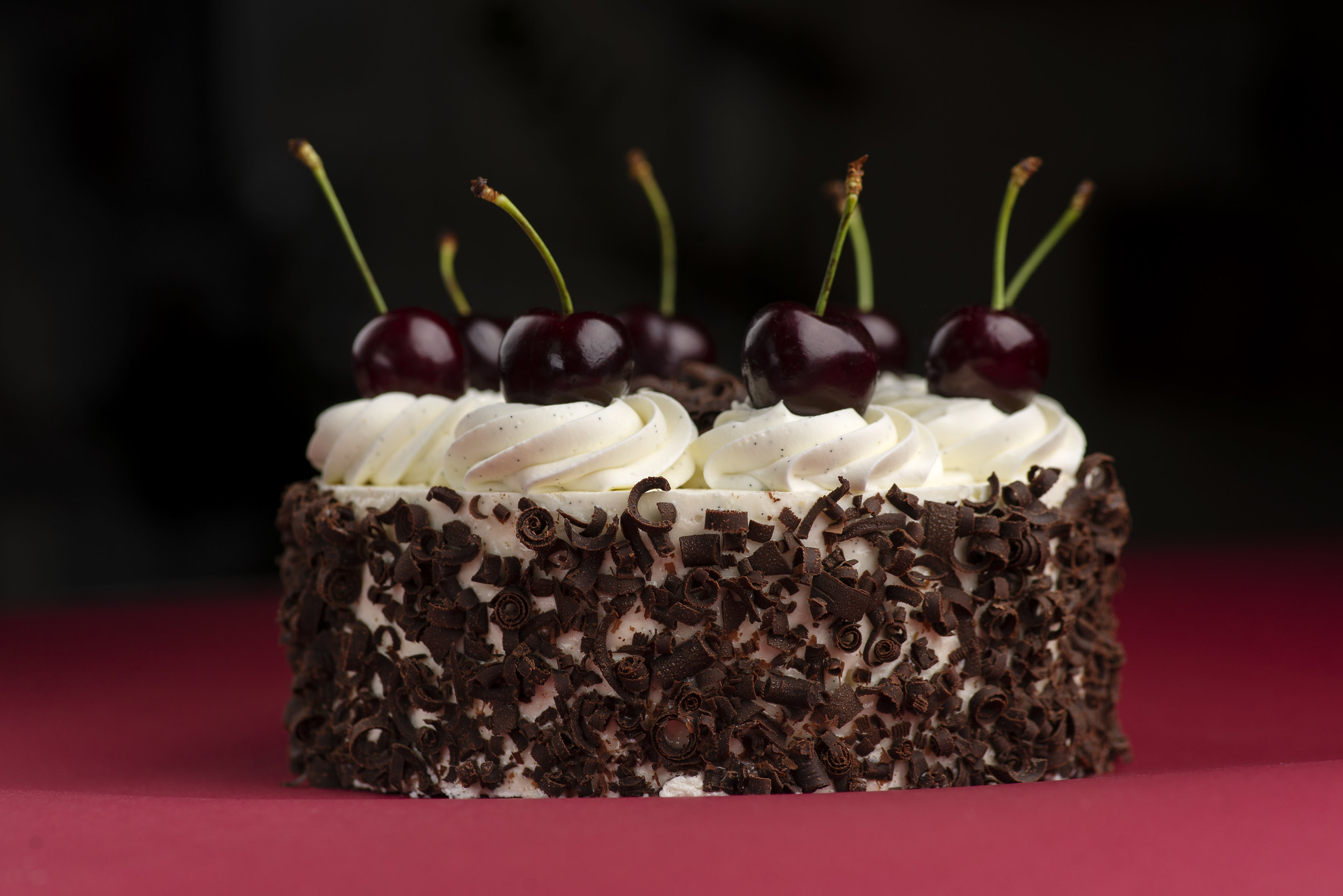 Schwarzwälder Kirschtorte
The Black Forest Cake is well known for its traditional combination of whipped cream, chocolate sponge and cherries soaked in Kirschwasser. We will cook not only the classic but also the modern version of this cake. We will keep the traditional ingredients and taste, just making the overall appearance modern and refined.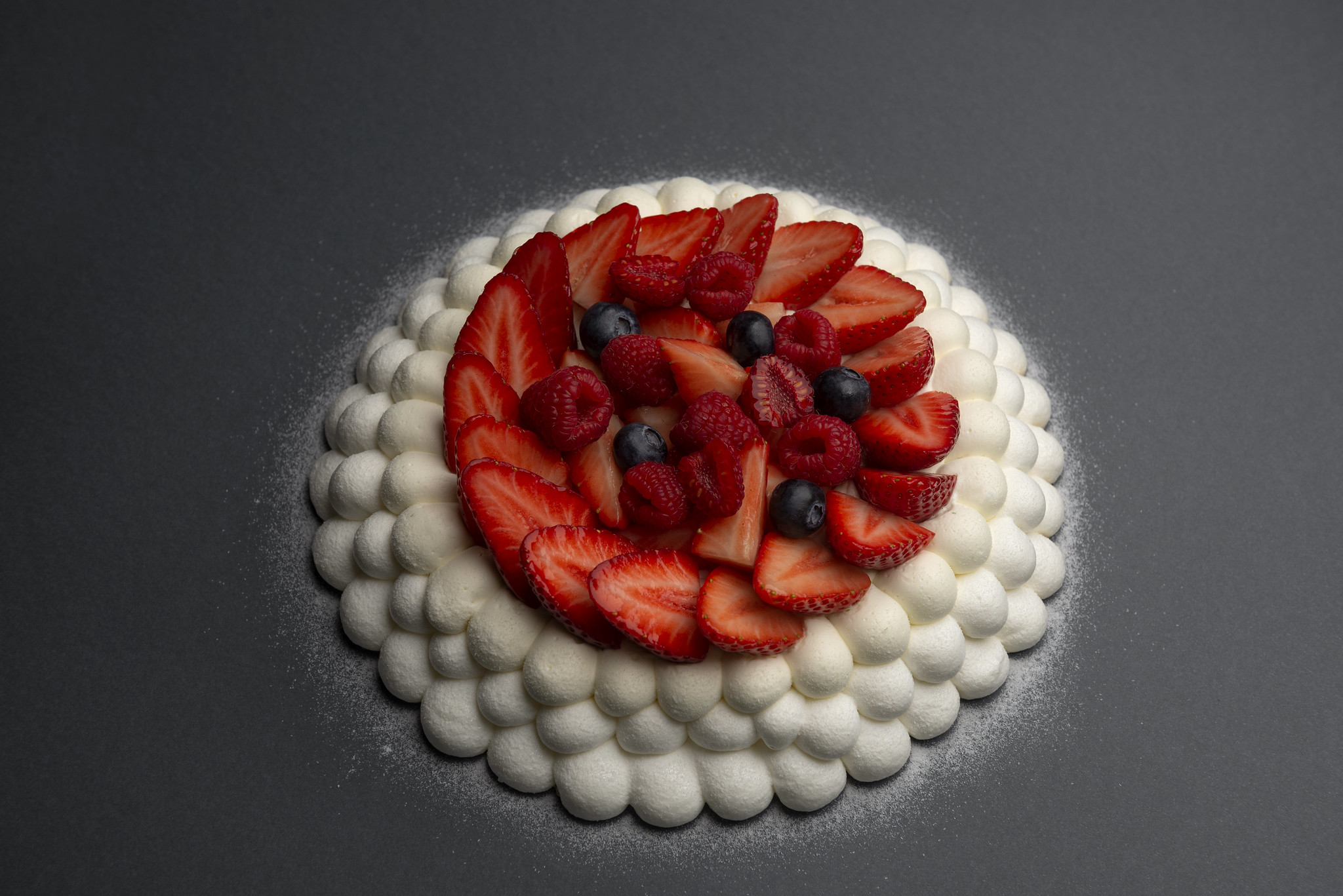 Pavlova cake
Instead of the classical nest-shaped meringue, we made a 3-tiered necklace out of the snow white pearls, which have been piped with the help of a pastry bag with a round tip. We will decorate the centre of our Pavlova cake with the Masarpone Chantilly cream and raspberry coulis, and we will decorate the surface of the cake in a creative way by using the fresh berries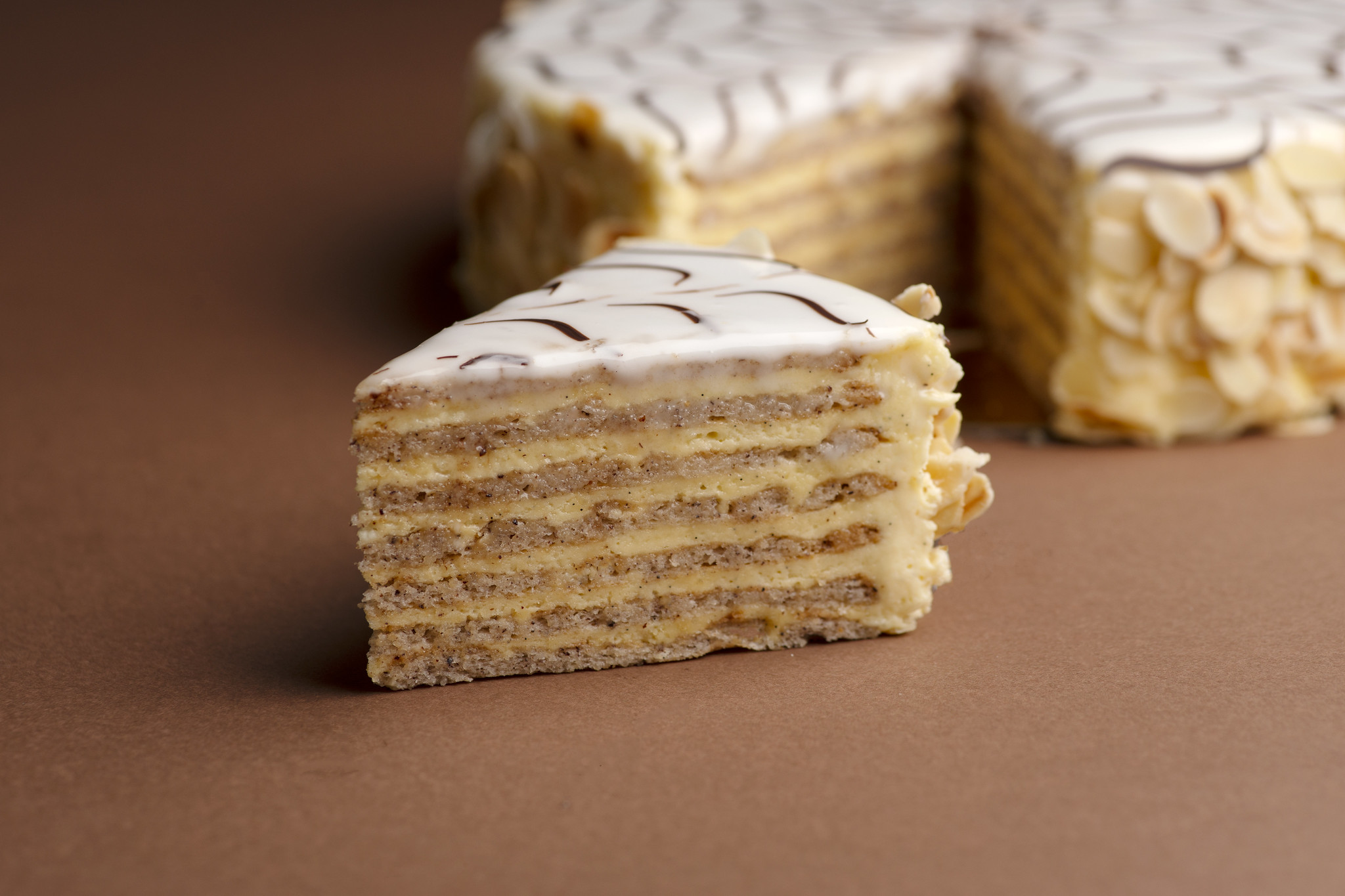 Esterhazy cake
Esterhazy cake is famous for its appearance: the cake's surface is decorated with a pattern of chocolate spider web.
Besides the spectacular design, this cake has a very tender and pleasant taste. Traditionally it consists of nut-based sponge cakes, custard cream with liqueur and fried almond flakes
Moka cake
This cake conquered the admirers from all over the world with its distinctive taste. 
Thanks to the airy sponge cake, which is able to absorb a huge amount of coffee, the cake becomes soft, succulent and aromatic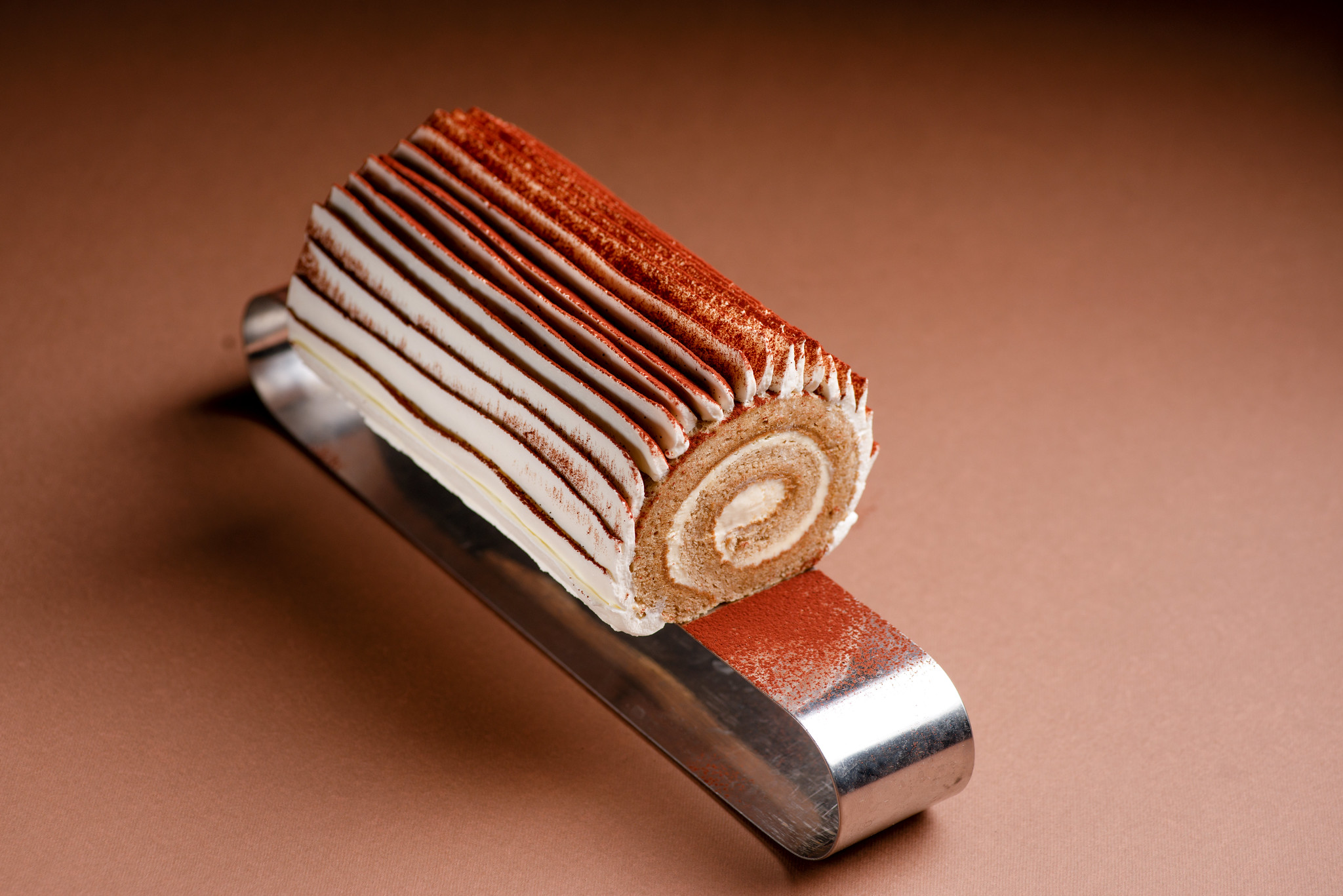 Tiramisu roll cake
The traditional Tiramisu is a pretty simple dessertwhich can be made at home.It consists of ladyfinger biscuits soaked in strong coffee, mascarpone cheese, eggs, sugar and dessert wine, and decorated with cocoa powder. Usually such a dessert is served in transparent glasses or bowls so that the layers are clearly visible. We use the same idea, ingredients and flavors, but turn the classic Tiramisu into a roll.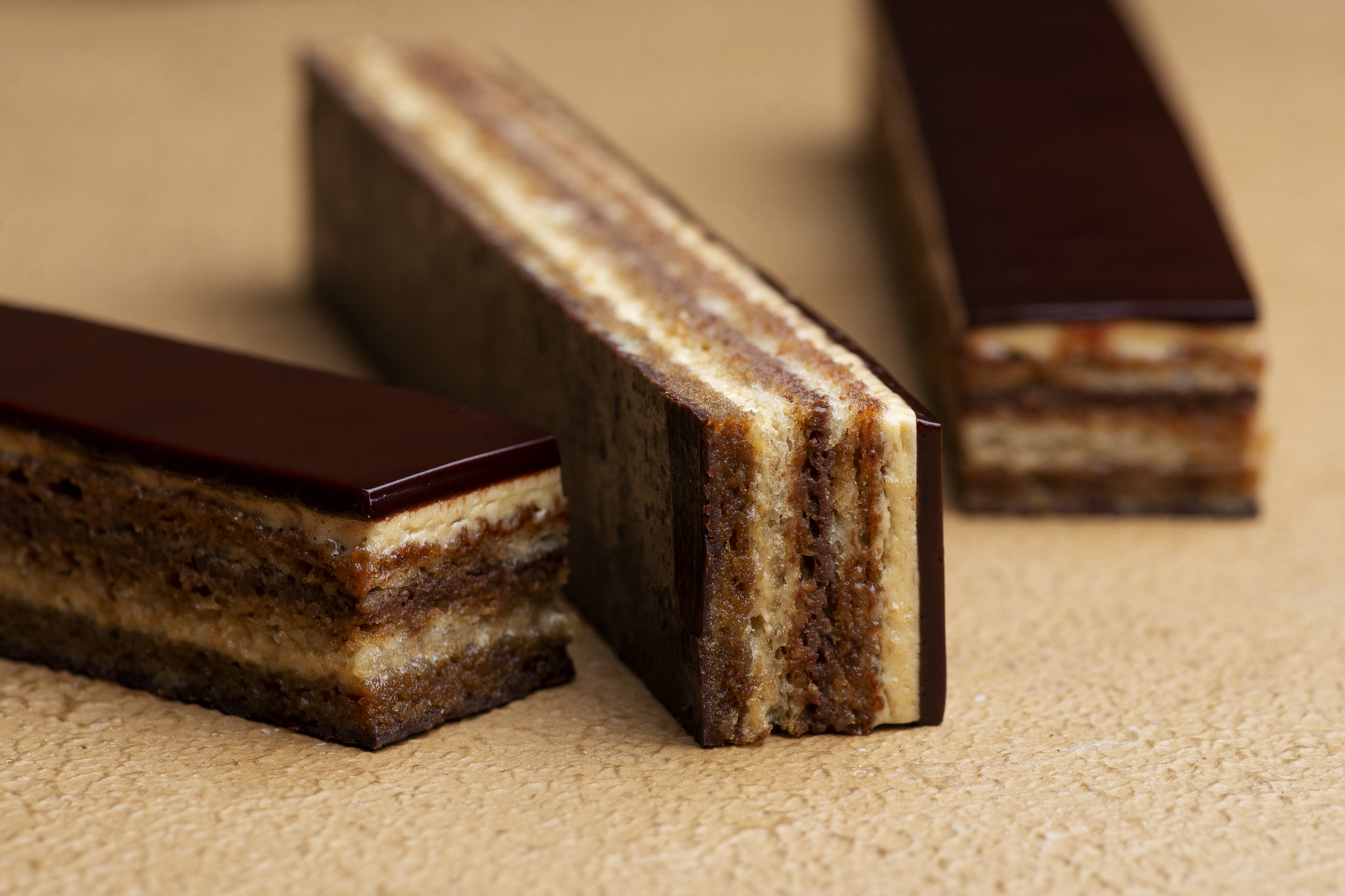 Opera cake
Opera - this cake, all the beauty and rich taste of which is placed in a small and elegant pastry, which is usually no more than 3 cm high. The opera consists of perfectly even layers of almond sponge cake soaked with coffee syrup, dark chocolate ganache, coffee buttercream and chocolate glaze.
YOUR TUTOR
ALEXANDER TROFIMENKOV
Pastry chef, French pastry tutor
From the very beginning, the chef sets the standards of work which help the students to get great pastries that can fill up the vitrines of demanding pastry boutiques.
The chef has few years of experience as a pastry chef in the production line at the best pastry shop in Kiev - Honey, few years of teaching at the Hector Bravo Pastry School.
He also designed and opened the production of luxury pastries in Dubai.
Many years of experience in teaching and working in the industry allow Alexander Trofimenkov to share with the audience theory and practice at the level of world-famous pastry chefs.